Pokémon Go Zapdos counters, weaknesses and moveset explained
It's time to battle the electric legendary bird in Pokémon Go!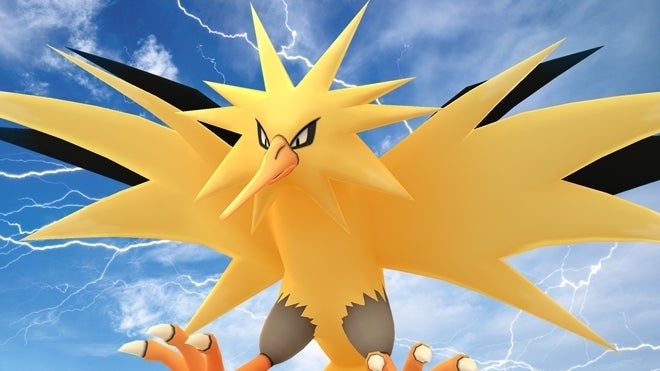 Zapdos, like Articuno, enjoys making appearances in Pokémon Go raids where you can battle and, hopefully, catch it.
Before you attempt to catch the electric-type legendary bird, we recommend you learn the various Zapdos weaknesses and counters are - that way you can easily pull the battle in your favour!
Like all Legendary Pokémon, Zapdos will appear in five-star raids. You may discover that you need to team up with a group of trainers to defeat Zapdos and now, due to Remote Raiding, you can do this wherever you please.
Alongside Articuno, Moltres and Mewtwo, Zapdos also made an appearance during the Kanto Tour event in February 2021, and had to be caught to complete the corresponding Raid Collection Challenge.
On this page:
Zapdos counters and weaknesses in Pokémon Go
Below you can find the weaknesses and counters that you need to know to defeat Zapdos in Pokémon Go:
Zapdos type - Electric and flying-type
Zapdos is weak against - Ice and rock-type Pokémon
Zapdos counters - Tyranitar, Glaceon, Mamoswine, Weavile, Rampardos and Terrakion
Other Zapdos notes - Ideally you'll want to start this battle using your strongest rock-type Pokémon, before, if needed, moving onto your ice-type Pokémon.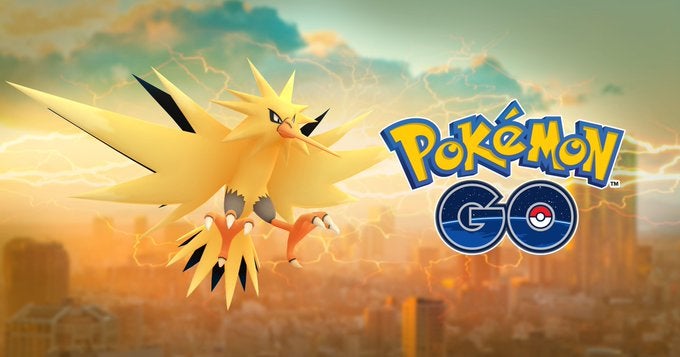 Zapdos CP in Pokémon Go
Here are the CP levels you can expect to see when battling and catching Zapdos in Pokémon Go:
Raid Boss CP - 46,418 CP
CP when being caught - 2,015 CP
Weather boosted CP (Rain) when being caught - 2,519 CP
Zapdos Moveset in Pokémon Go
Like every Pokémon in Pokémon Go, Zapdos can learn and use a variety of Fast and Charged moves, which are: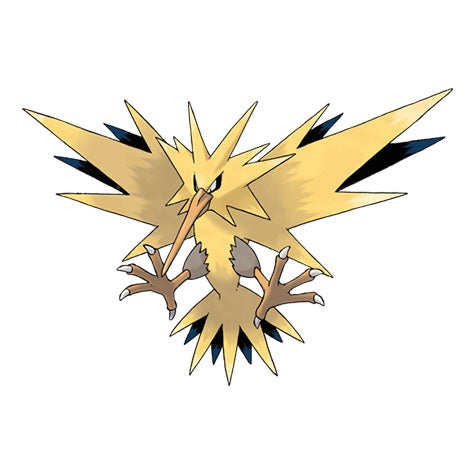 Fast Move:
Possible Charged Moves:
Ancient Power (Rock)
Drill Peck (Flying)
Thunderbolt (Electric)
Thunder (Electric)
Zap Cannon (Electric)
---
New to the game is a long overdue Mega Evolution update, which has arrived alongside the A Mega Moment research. May 2022 in Pokémon Go includes the Water Festival, which celebrates the release of Dewpider and Araquanid. Tapu Fini has also been released alongside A Poni Adventure - the last Alola region-themed special research quest. Currently both the Ultra League and Element Cup are running in the Go Battle League. Elsewhere, we've recently seen the release of more Gen 7 Pokémon as part of the Season of Alola. The first details surrounding Go Fest 2022 have also been announced, including the event date.
---
Everything we know about Zapdos
Zapdos is a member of the legendary bird trio, which is sometimes referred to as the Winged Mirages, alongside Articuno and Moltres. It's name refers to both it's typing and it's placement within the legendary bird trio.
'Zap' is an obvious reference to a sound that is connected to electricity. Meanwhile, 'dos' is Spanish for the number two, reflecting how Zapdos is the second member of the legendary bird trio. Articuno is the first, with uno meaning one, and Moltres is the third, as it's name ends with 'tres,' which means three.
Interestingly, Zapdos has a type advantage over the other members of the legendary bird trio, due to how electric-type Pokémon are highly effective against flying-types. This advantage even extends to Lugia, the master of the trio.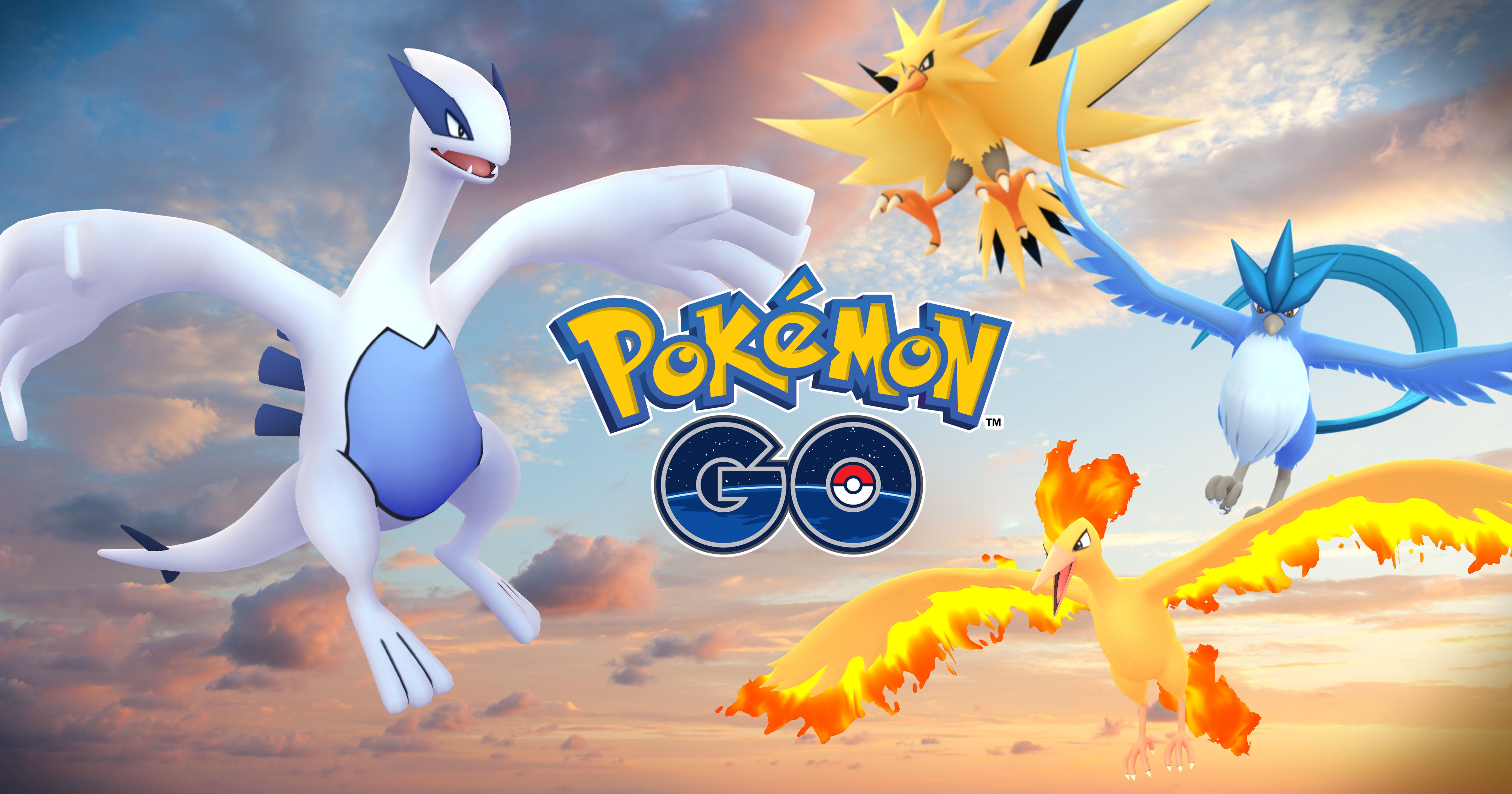 Zapdos appears to take inspiration from the Thunderbird from Native American legends. Though the myths surrounding the Thunderbird vary, it's generally described as being a large bird that was created to fight underwater spirits and has the ability to create thunder by flapping its wings.
Will you support Eurogamer?
We want to make Eurogamer better, and that means better for our readers - not for algorithms. You can help! Become a supporter of Eurogamer and you can view the site completely ad-free, as well as gaining exclusive access to articles, podcasts and conversations that will bring you closer to the team, the stories, and the games we all love. Subscriptions start at £3.99 / $4.99 per month.