Fortnite Wind Turbine locations explained
Where to visit all Wind Turbine locations in a single match in Fortnite.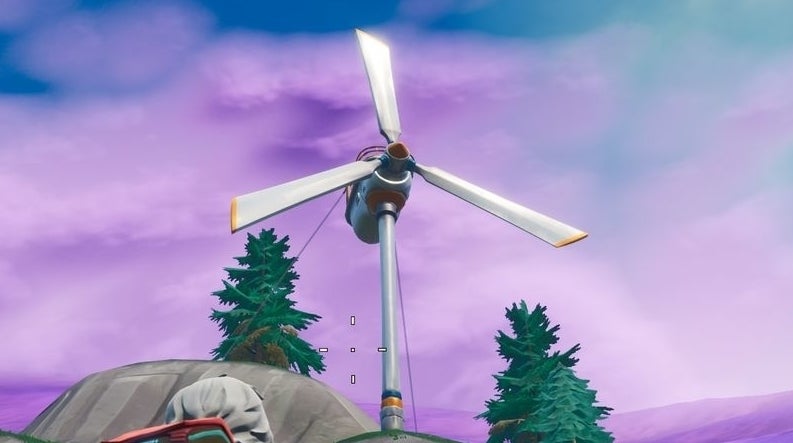 Fortnite Wind Turbine locations
Where to find Wind Turbines in Fortnite is thankfully fairly simple, as they all appear around one location - the north-west of the map.
Not only that, there are two more than you need to complete the challenge: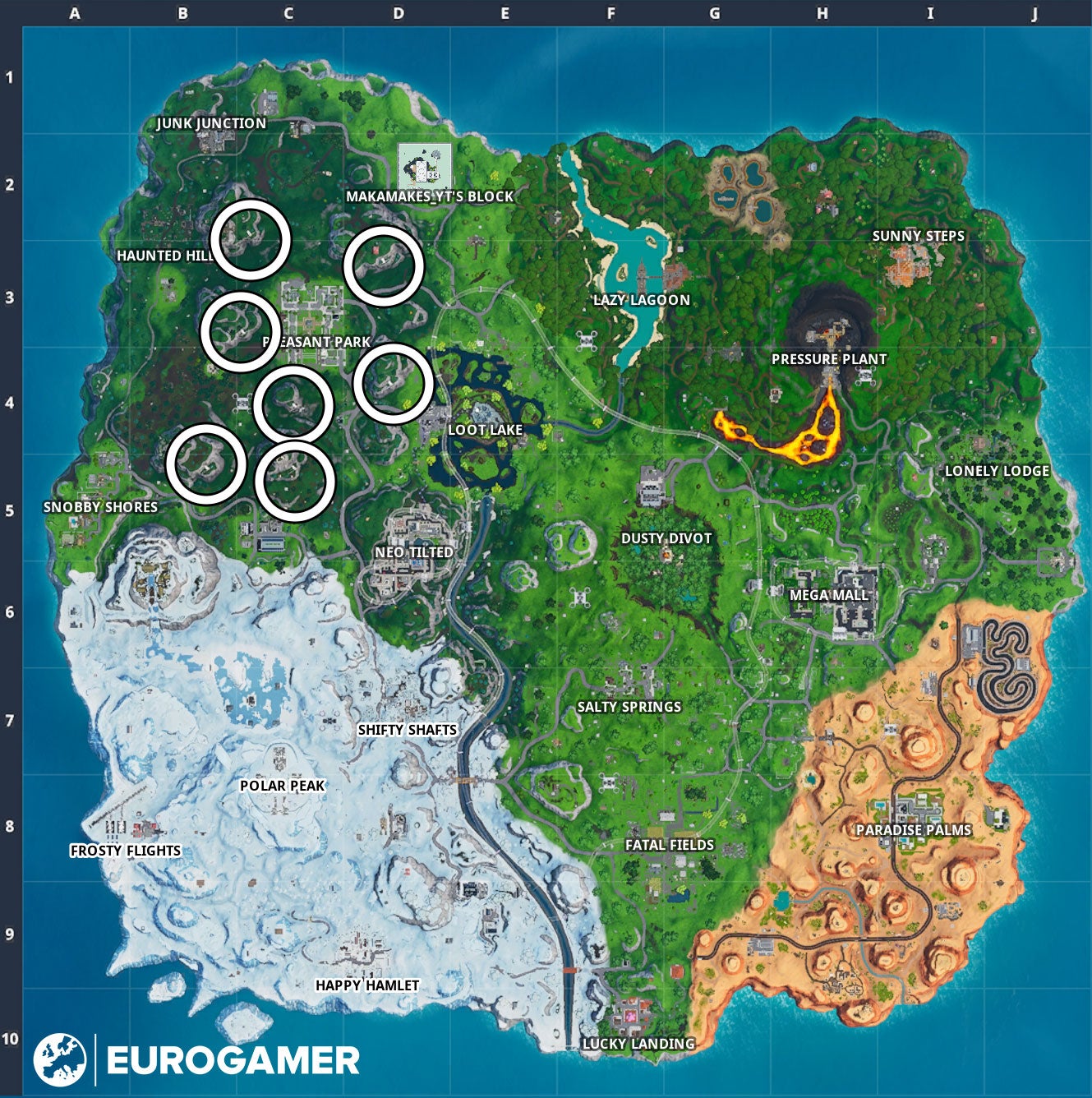 Specifically, the Fortnite Wind Turbine locations are around Pleasant Park, and east of Snobby Shores, all on mountain tops.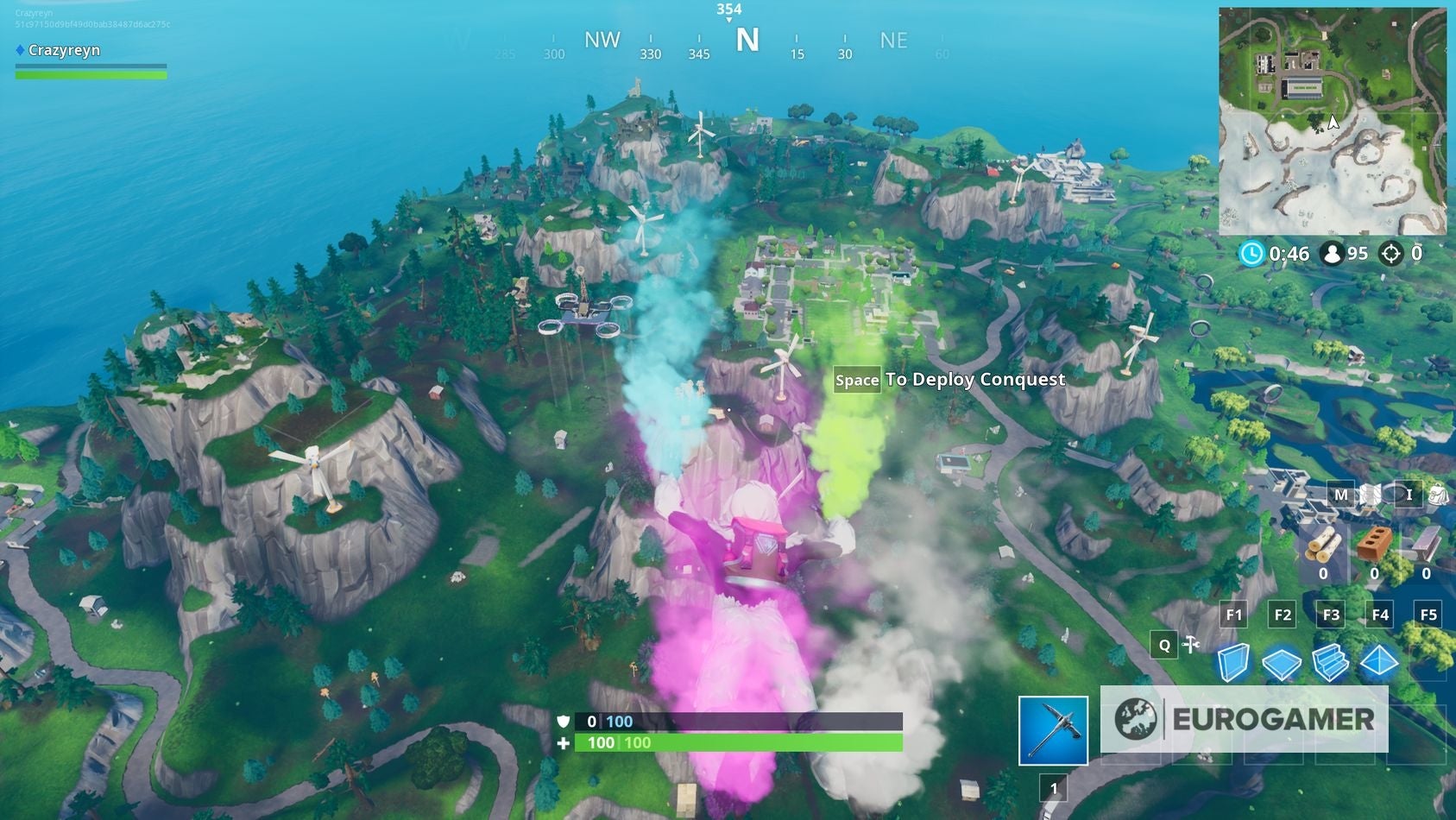 They are visible from the air and from afar, too, so even if you forget where they are exactly, a quick glance around you should help you out.
How to visit five Wind Turbine locations in a single match in Fortnite
Though the Wind Turbine locations are in close proximity to one another, and there's two more than you need with seven total on the map, reaching five - and surviving - is easier said than done.
There are two difficulties at play - how to get to them, and doing so safely. For the Wind Turbine location to count, you have to stand on the viewing platform at the top. You can get to these via zip wires that lead to them, but they are often up on top of mountains - not the easiest places to reach on foot. If you can, getting into the Baller makes this process much easier.
The other question is one of survival. Though you can do this in regular competitive matches, it might be easier to do so after the week the challenge has debuted, since everyone else will be doing the same.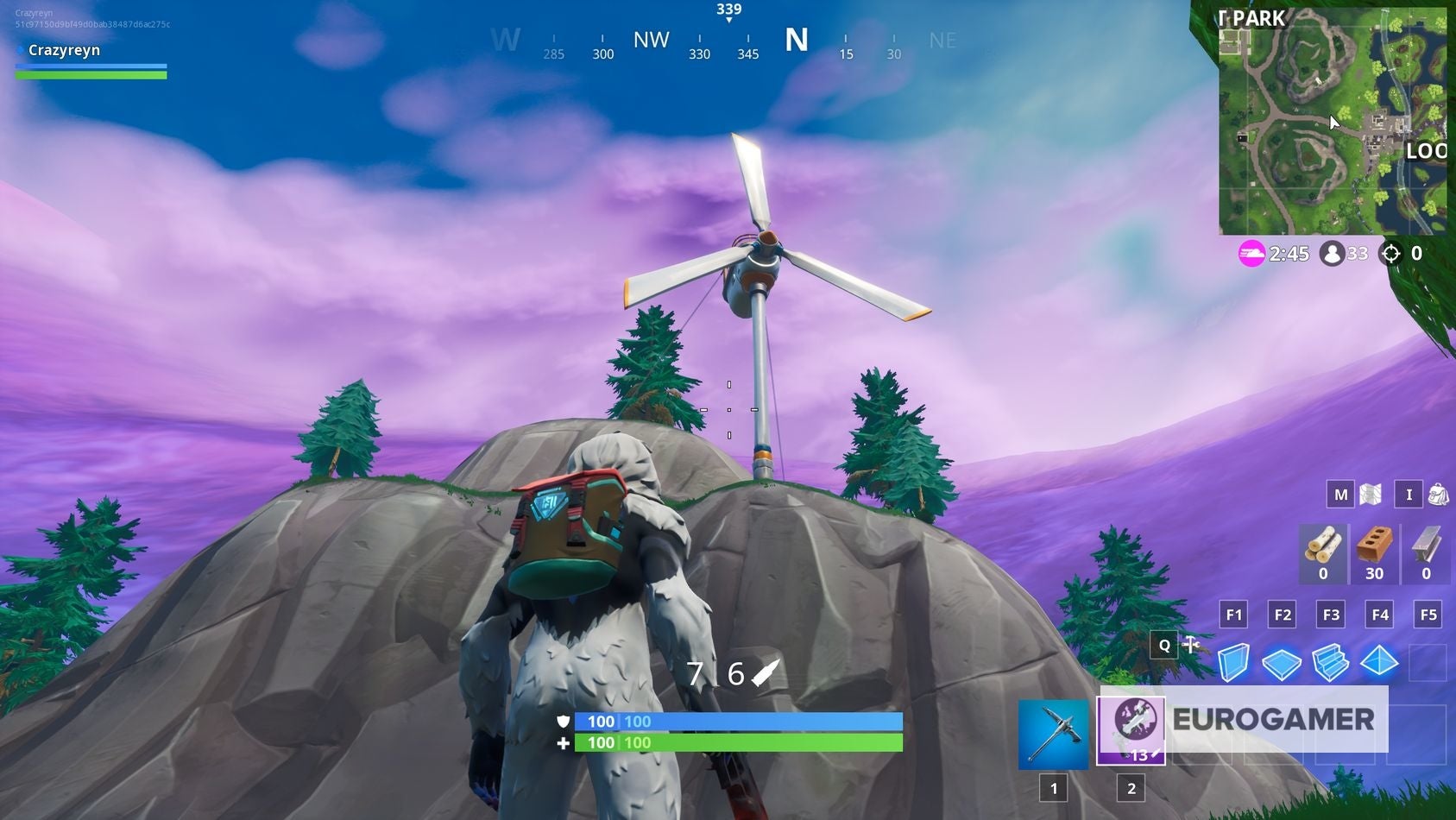 The easiest and most stress-free way is to play on an LTM - or Limited Time Mode, such as Team Rumble - where you are up against fewer competitors, especially if respawns are enabled, such as Team Rumble. That way, you can spend as long as you like - circle permitting - to reach the five you need.
Plus, these modes tend to have better mobility options, such as the Grappler, which have yet to be vaulted.
All done? There are more Fortnite Challenges and Fortbyte locations to complete.
---
Fortnite Chapter 3 Season 4 is here and with it comes a new Battle Pass! This season has introduced EvoChrome weapons, Chrome Splash locations and the ability to phase through walls. There are also new vault locations and map changes. The Paradise quests are this season's storyline challenges, including destorying Chrome objects to collect Chrome anomalies. Make sure to check out the upcoming The Herald skin too! Meanwhile, learn how to get XP fast, earn the Victory Umbrella and Victory Crowns.
---