Fortnite - Welcome sign locations: Where to place welcome signs in Pleasant Park and Lazy Lake
Give us a sign!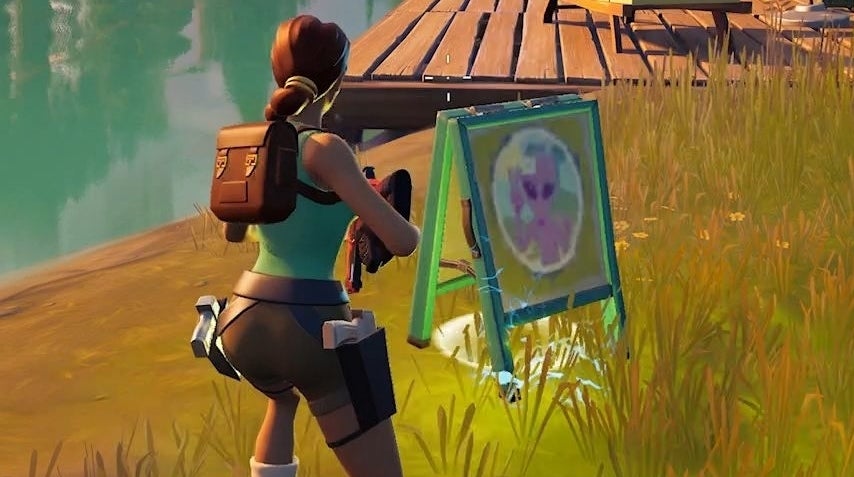 Finding one of several Welcome Signs will help you finish a Legendary Quest in Fortnite Chapter 2 Season 7.
Appearing during Week 3, and following on from conversing with Sunny, Joey, or Beach Brutus, this has you place four signs across two locations - Pleasant Park and Lazy Lake.
Thankfully, there are 10 total to find - giving you plenty of options for completing this quest step.
Completing this Fortnite challenge will help you level up, so you can earn more Battle Stars for unlocking the Season 7 Battle Pass skins.
---
Note this particular challenge is no longer able to be completed. What's new? Chapter 3 Season 3 has arrived! New additions include Reality Seeds and Saplings and riding animals, along with the new Battle Pass, characters collection and map changes. It's a good idea to know how to get XP fast in Fortnite.
---
On this page:
Pleasant Park Welcome Sign locations in Fortnite
When it comes to finding Welcome Sign locations in Pleasant Park for this Fortnite challenge, you'll have to venture into the small town's limits, which, considering it's a popular area, means you need to keep your guard up.
Below you'll find a map of four of the five sign locations we've found, which is enough to complete this challenge: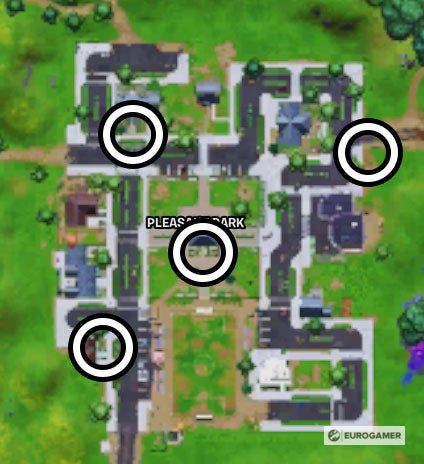 You can place a Welcome sign in front of the green house on the western-side of Pleasant Park.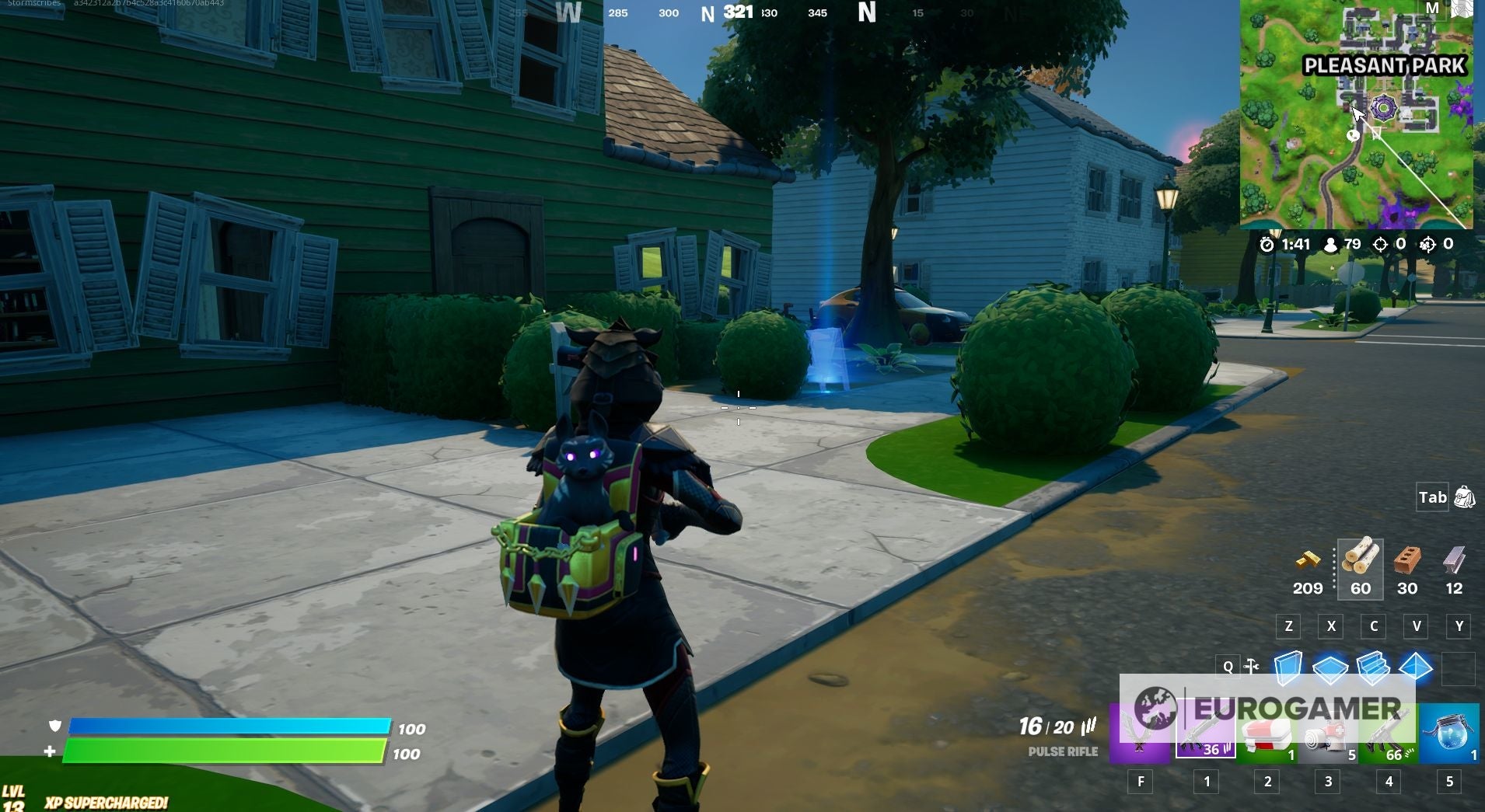 From there, you can follow the road north to find another sign spot outside the house in the north-western corner of the park.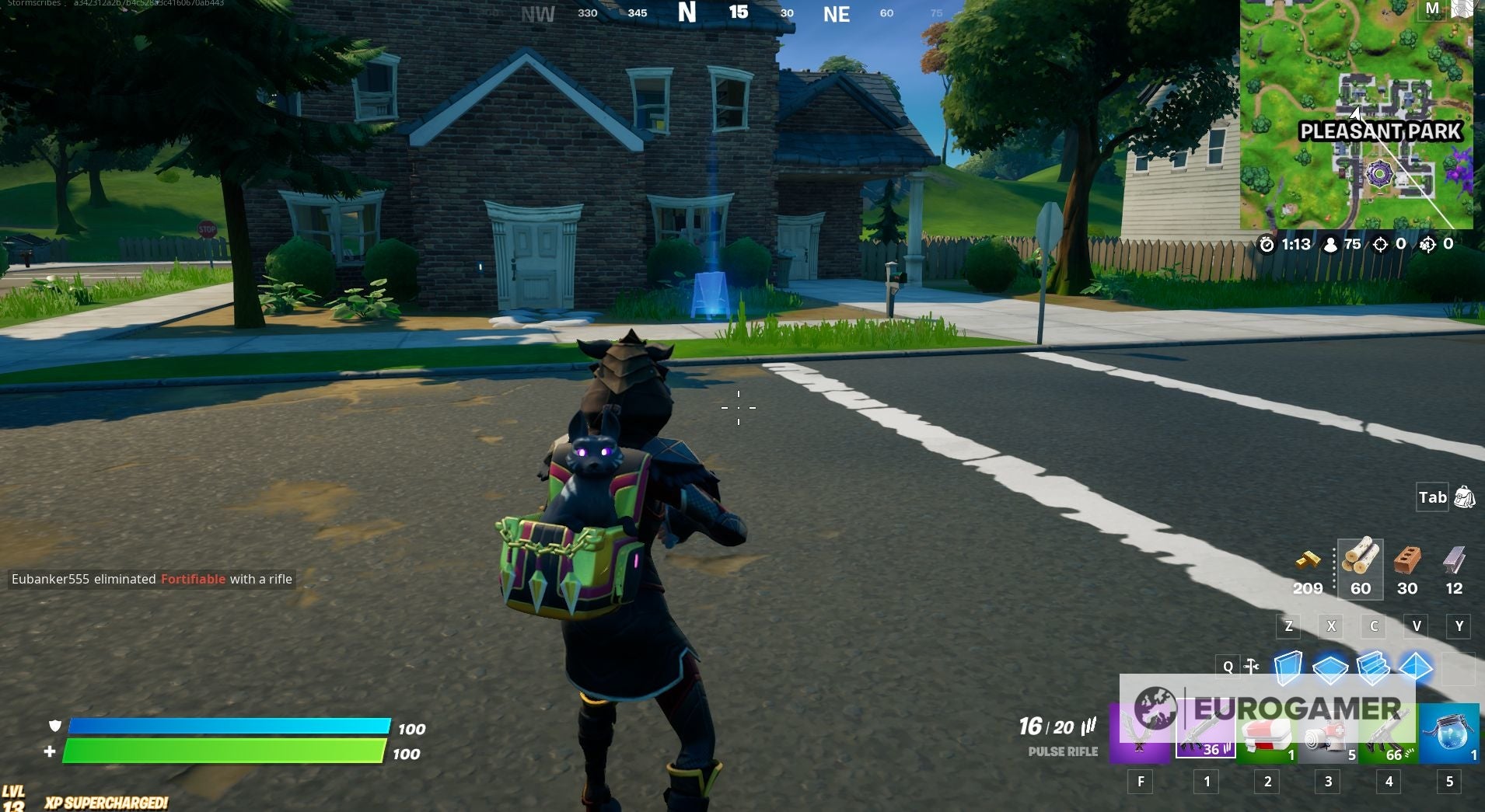 One sign can be placed outside the gazebo in the centre of Pleasant Park.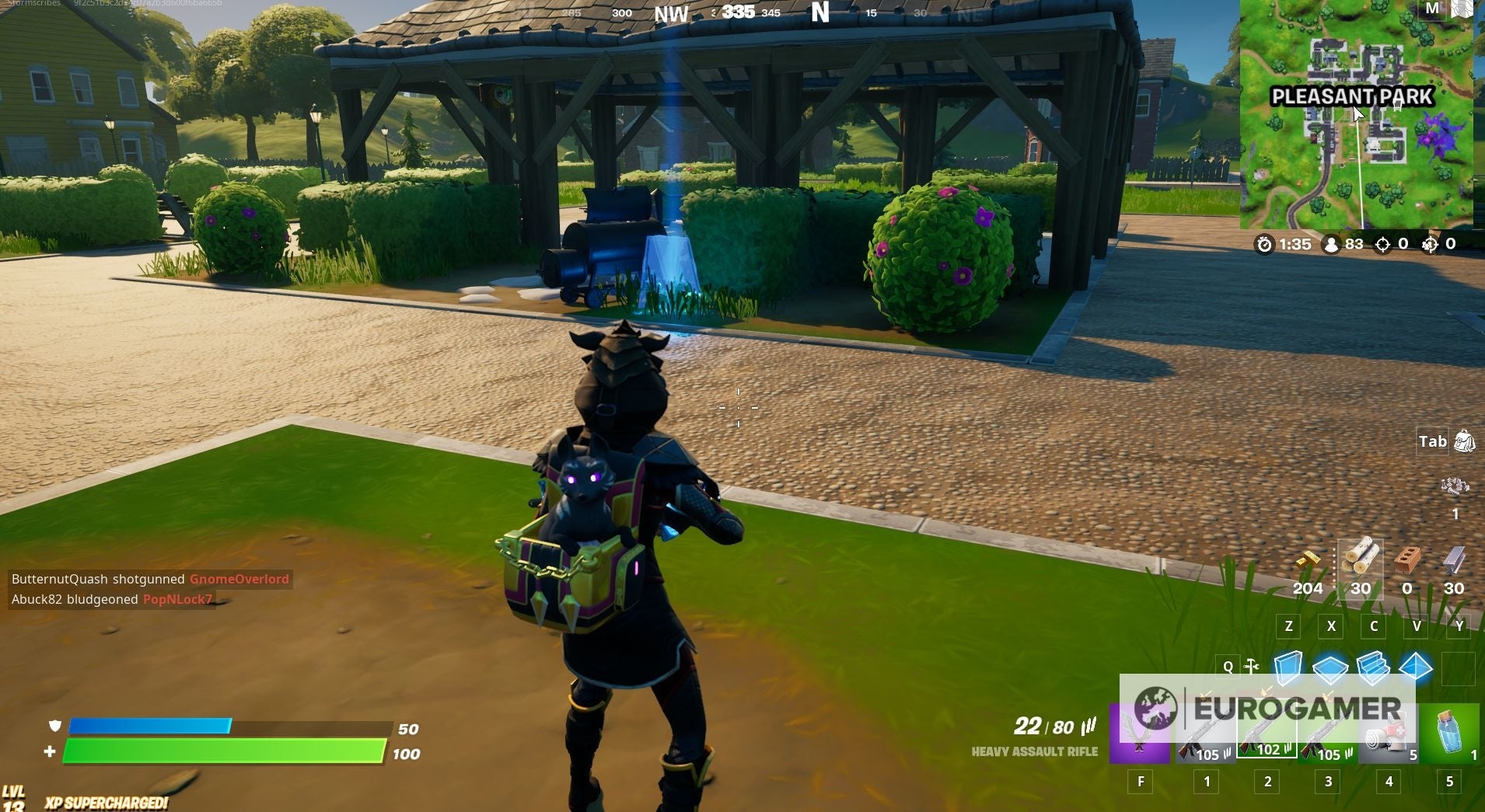 Another Welcome Sign can be placed just north of the petrol station by the road leading out of Pleasant Park.
Remember - you only need to place four signs, which can also be completed in Lazy Lake!
---
Fortnite Chapter 4 Chapter 1 is here, complete with a new augments system, the coming arrival of Geralt and the Ageless Champion to beat! We've also got a present list for Winterfest and Cozy Lodge and pizza slice locations. Meanwhile, learn how to get XP fast, earn the Victory Umbrella, find character locations and earn a Victory Crown.
---
Lazy Lake Welcome Sign locations in Fortnite
You can find Welcome Sign locations mostly around the outskirts of Lazy Lake. Here are four of the five positions we found - enough to complete this challenge if you visited this location alone: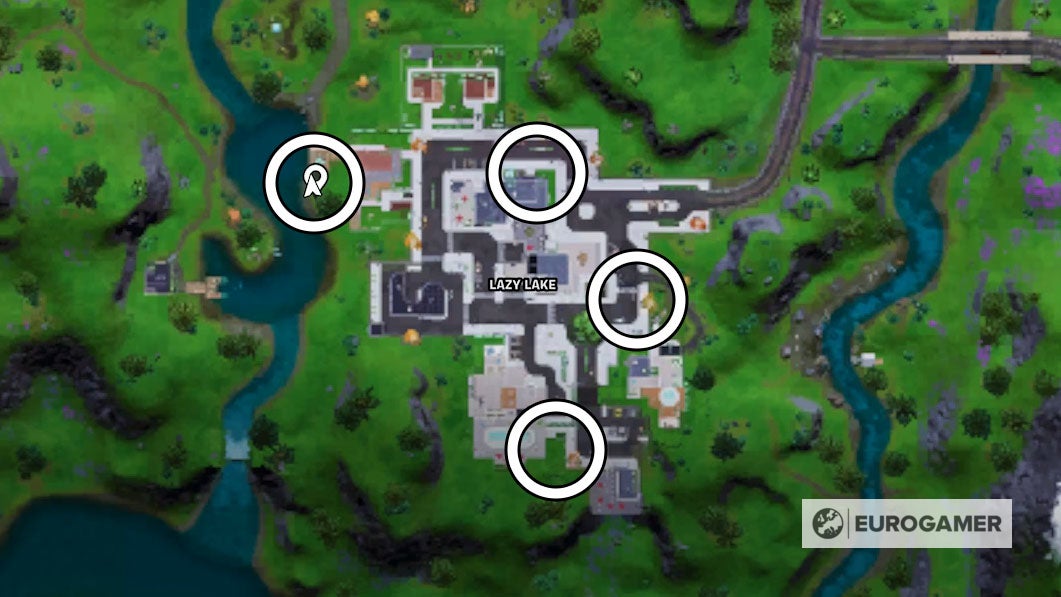 Perhaps the easiest is one just outside of the metropolitan area - on the edge of the lake to the north-west.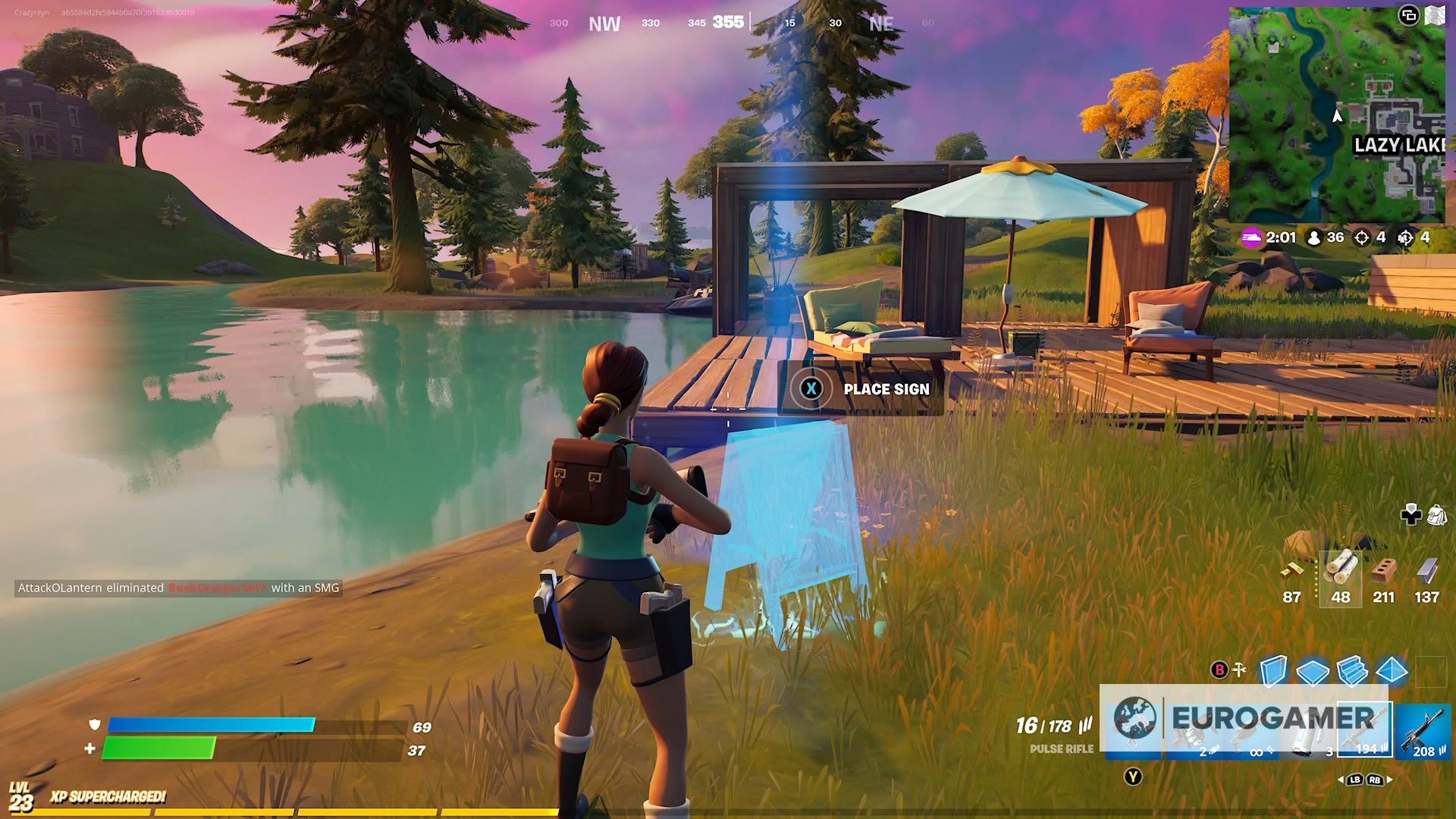 Going clockwise, one is located on the north side of Cap'N Carp.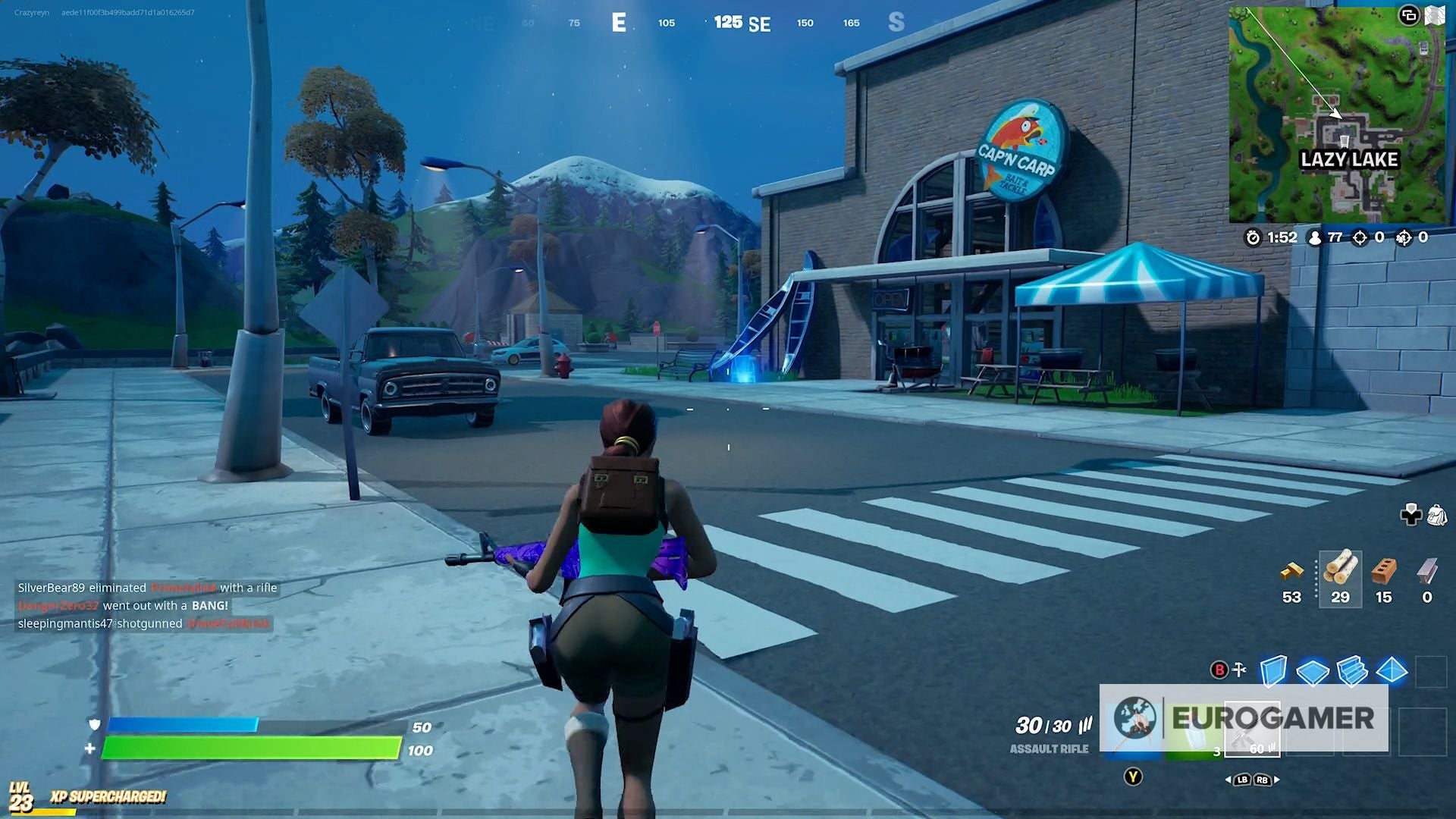 On the east side, where the K is in the mini-map of Lazy Lake, is a location between the iron gate and a tree.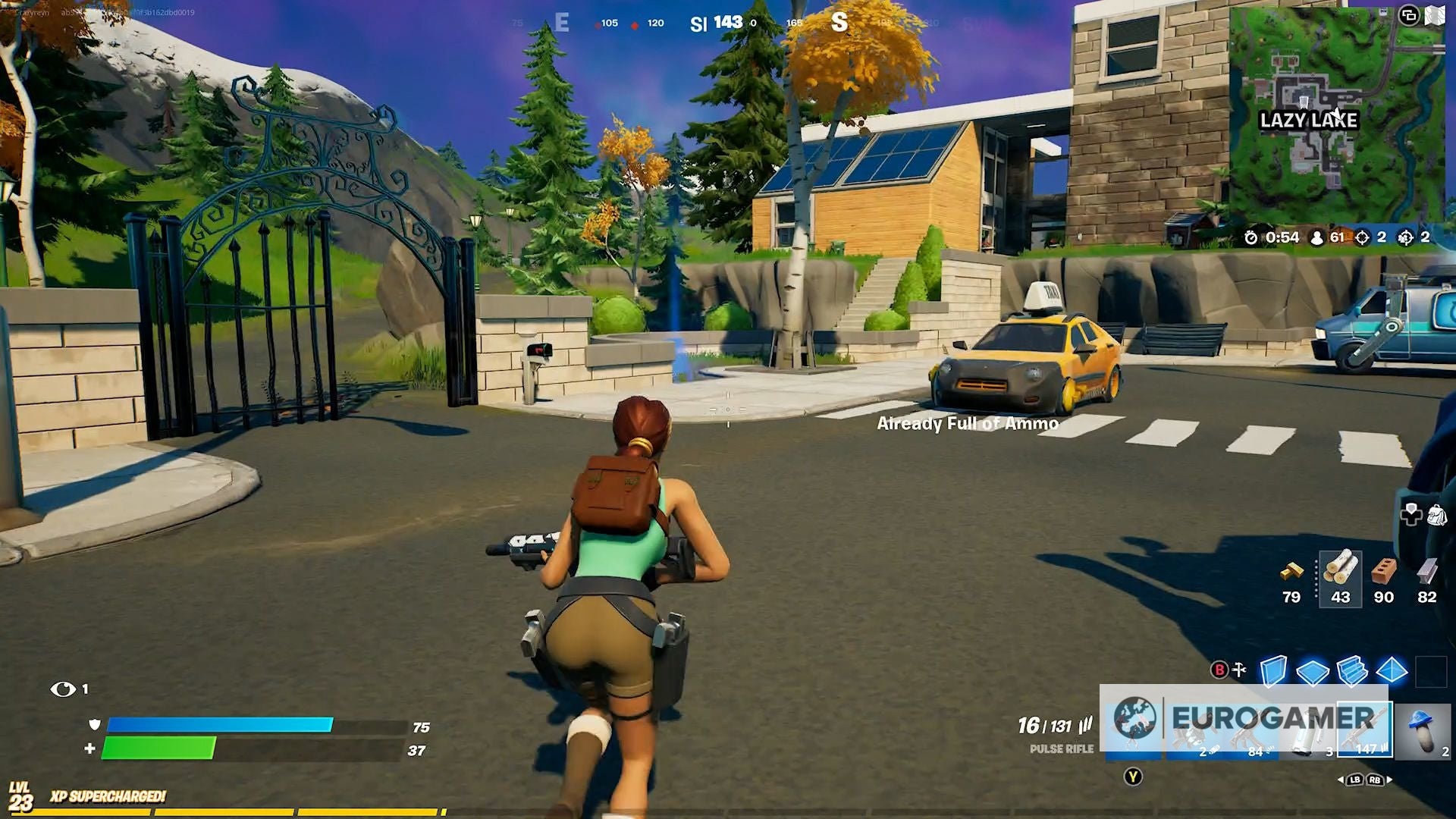 Finally, to the south, a welcome sign can be placed on the edge of a short grass-covered cliff.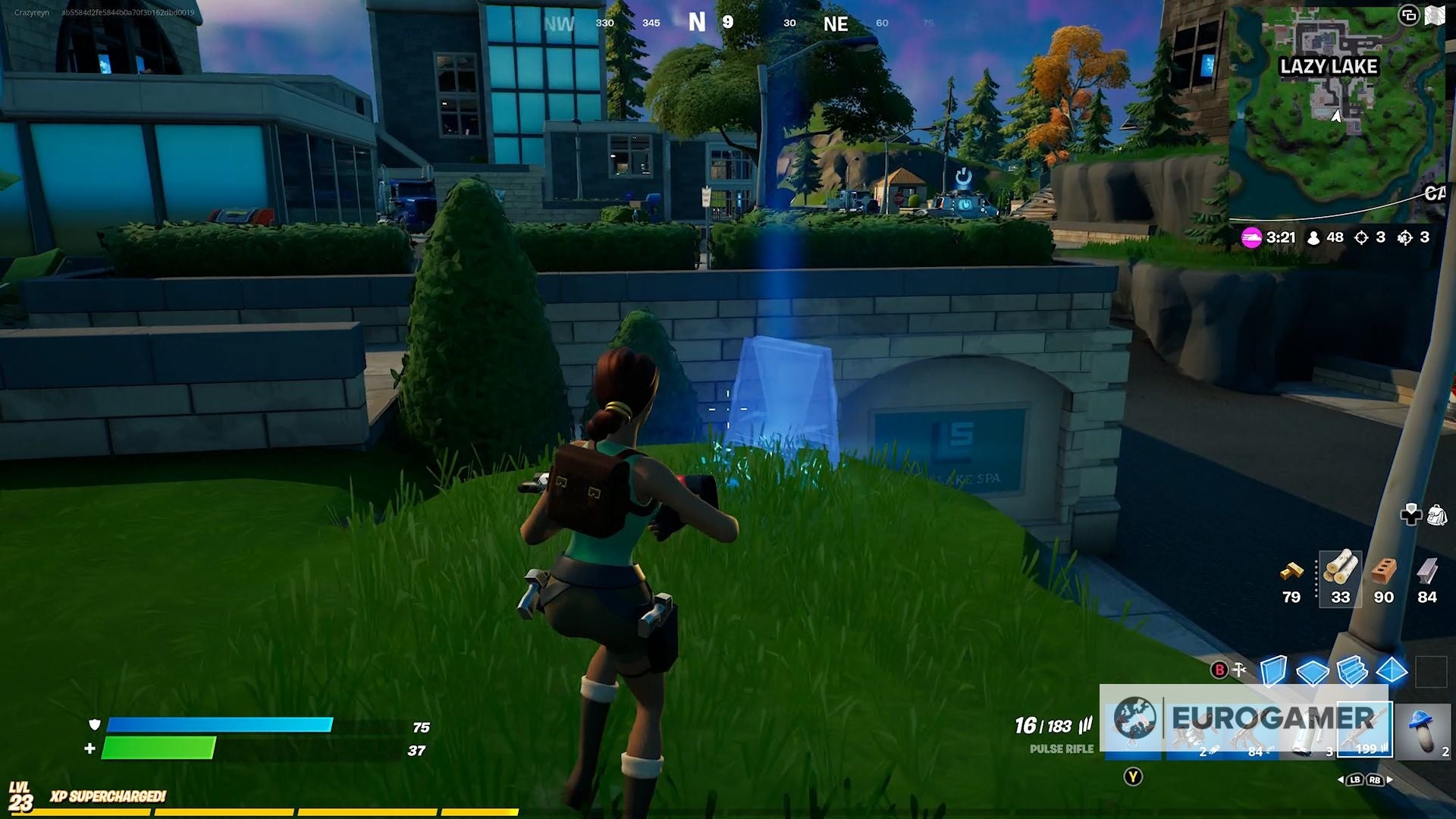 Once done, next up is finding Boombox locations in Believer Beach.
If you'd like to learn more about Fortnite Season 7, then check out our pages on the Battle Pass, alien artefacts, cosmic chests and IO Tech weapons.