Fortnite: Warm yourself at the Yule Log in the Cozy Lodge location explained
Mulled wine not included.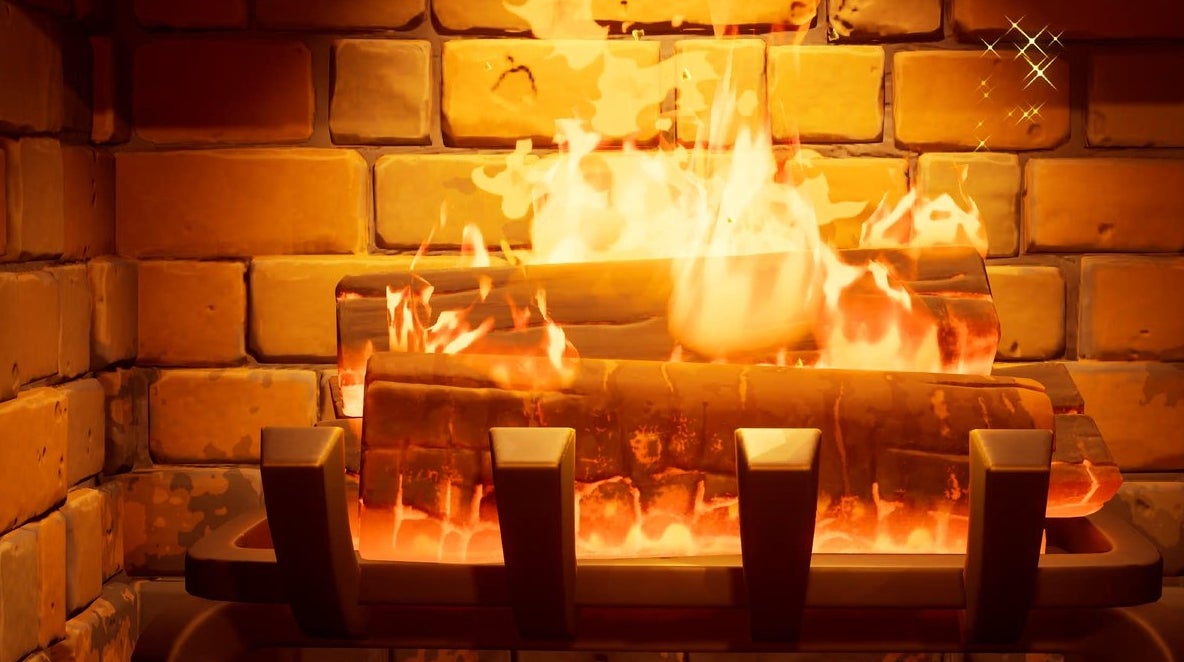 Warm yourself at the Yule Log in the Cozy Lodge is one of the Fortnite Winterfest 2021 quests available.
With Christmas just around the corner, Fortnite has already jumped on the festive spirit with a set of new thematic quests. The first of them involves to spend some time warming yourself in the Cozy Lodge, which is a new area exclusive to this event.
Completing this challenge will also reward you with 18k XP, which will help you unlock rewards from the first Chapter 3 Battle Pass.
---
Note this particular challenge is no longer able to be completed. What's new? Chapter 3 Season 3 has arrived! New additions include Reality Seeds and Saplings and riding animals, along with the new Battle Pass, characters collection and map changes. It's a good idea to know how to get XP fast in Fortnite.
---
Fortnite warm yourself at the Yule Log in the Cozy Lodge location explained
If your first instinct is to look for the Cozy Lodge in the Fortnite map, don't worry, it was the same for us.
Luckily, the Cozy Lodge is much more easier to find, and can be accessed from the main hub - which means you don't need to join a match for it. While you're looking at the Battle Royale main menu, head to the last tab on the navigation bar, right next to the V-Bucks tab.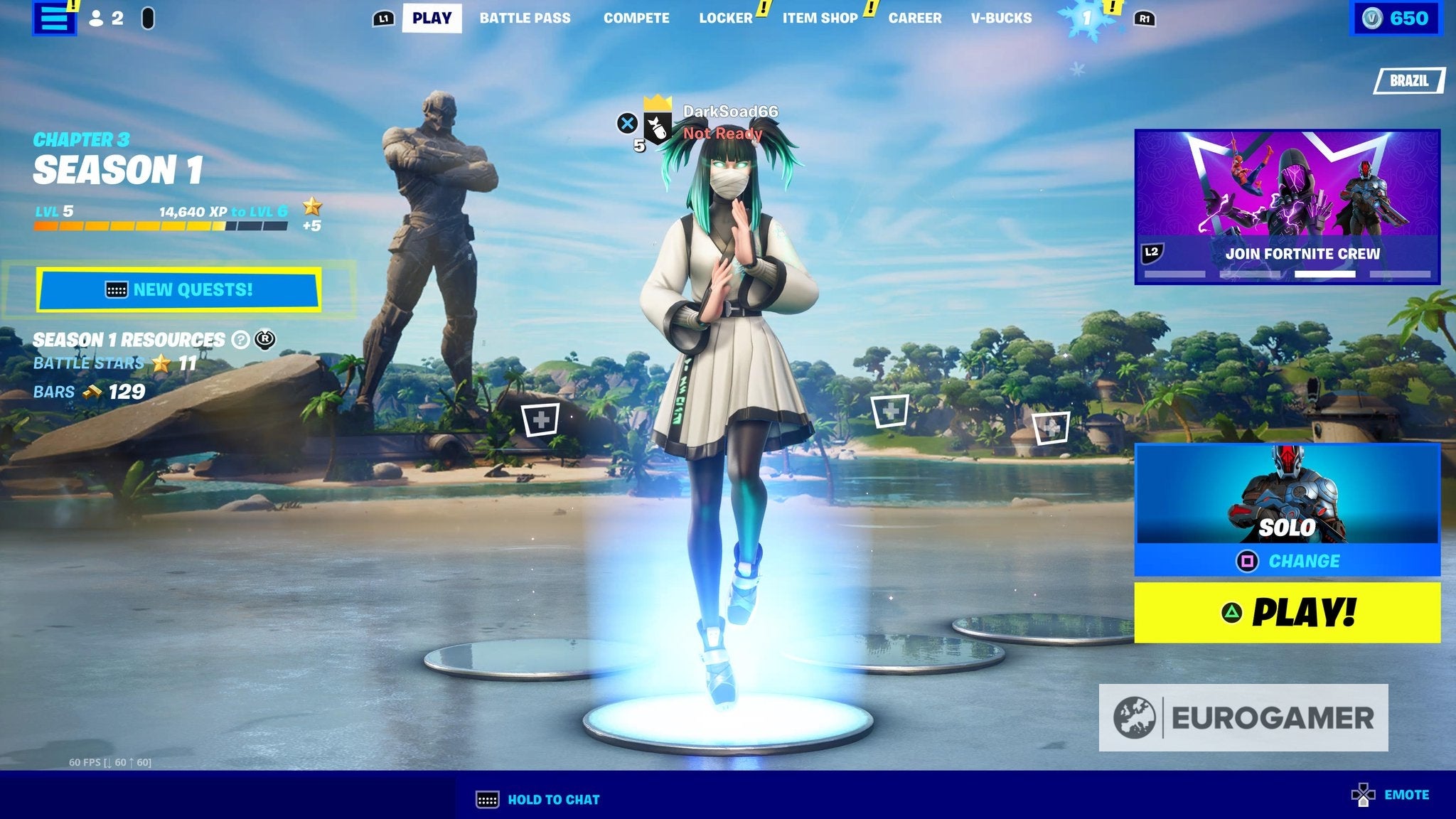 Now, press the button prompt to access the Cozy Lodge. In here, you can redeem a daily free present for each day of the event, as well as obtain supercharged XP.
It's a fairly simple screen - you circle between objects of interest and select between them. Feel free to open any of the gifts laying around the floor, and let's move to the next step.
In order to warm yourself at the Yule Log in the Cozy Lodge, you first have to select the character sitting on the chair, and then the Yule Log of the chimney next to him.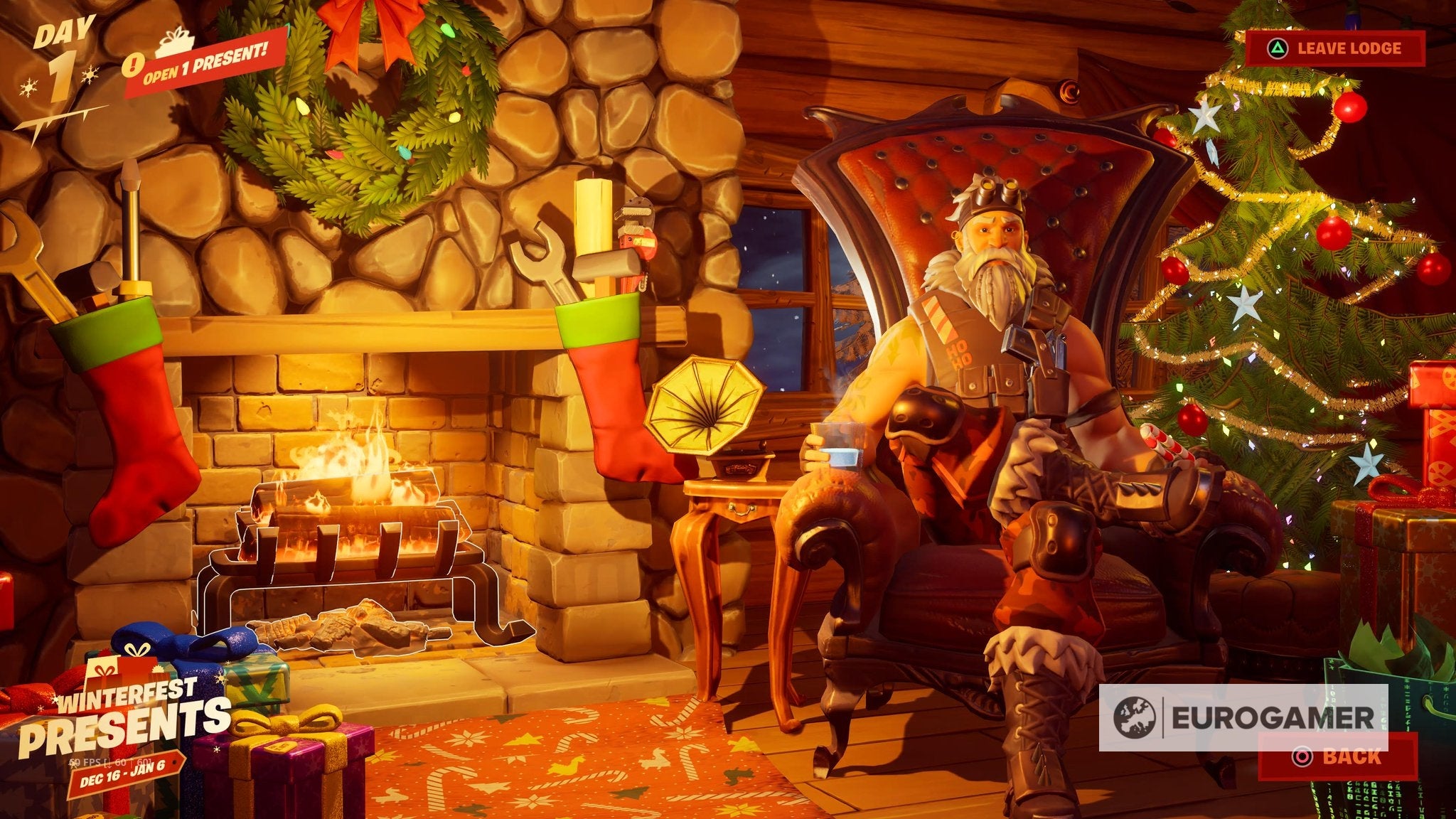 Now, all you have to do is stay looking at the screen for a couple seconds, and the quest will automatically complete.
---
Fortnite Chapter 3 Season 4 is here and with it comes a new Battle Pass! This season has introduced EvoChrome weapons, Chrome Splash locations and the ability to phase through walls. There are also new vault locations and map changes. The Paradise quests are this season's storyline challenges, including destorying Chrome objects to collect Chrome anomalies. Make sure to check out the upcoming The Herald skin too! Meanwhile, learn how to get XP fast, earn the Victory Umbrella and Victory Crowns.
---
The upside is that you can obtain bonus experience by doing this, even after the first time - just exit the screen and repeat the previous steps for another chunk of supercharged XP.
Have fun during the Winterfest!