Fortnite - Guardian Tower locations: Where to visit a Guardian Tower explained
Guardians of the galaxy.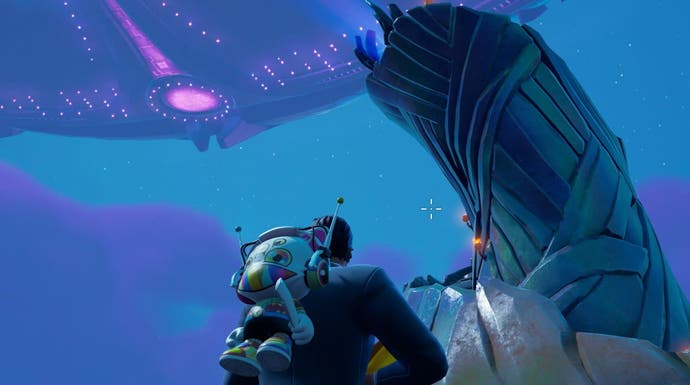 Up for a road trip? Here's where to visit a Guardian Tower in Fortnite to complete one of this week's punchcards.
Visit a Guardian Tower is one of this week's punchcards in Fortnite Chapter 2 Season 8.
This challenge was previously available during Season 7 for a limited time as a weekly epic quest. Now, with the introduction of punchcards in Season 8, we're tasked once more with visiting these now iconic landmarks around the Fortnite map.
Completing this challenge will reward you with 30k XP to help you unlock more Battle Stars for the Season 8 battle pass.
---
Note this particular challenge is no longer able to be completed. What's new? Chapter 4 Season 2 has arrived! New additions include the Grind Rails and Kinetic Blades, along with the new Battle Pass, character collection and Eren Jaeger skin. It's a good idea to know how to get XP fast in Fortnite.
---
Where to visit a Guardian Tower in Fortnite explained
Unlike Season 7, there's now a total of five Guardian Towers available, but this time around you only need to visit one of them to complete the first step in Shadow Ops' punchcard - as such, the choice is up to you.
At a glance, you can find the locations below: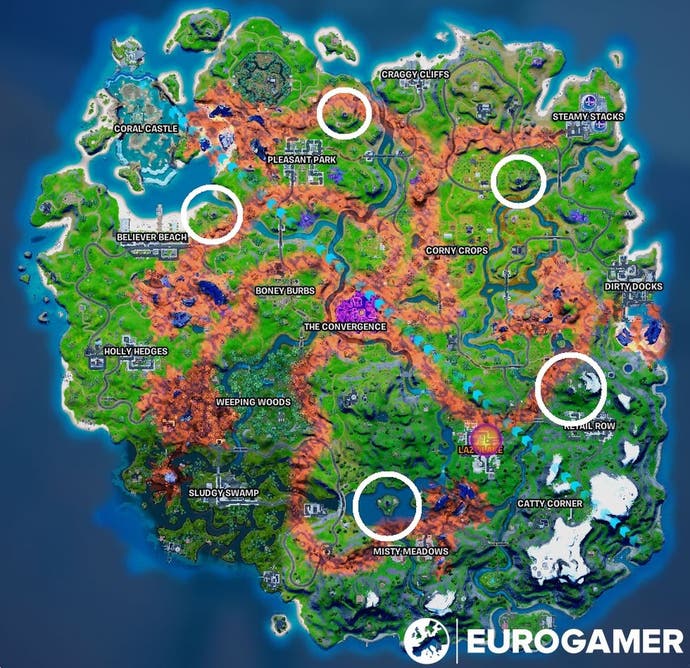 The first can be found northeast of Pleasant Park, overlooking the named area.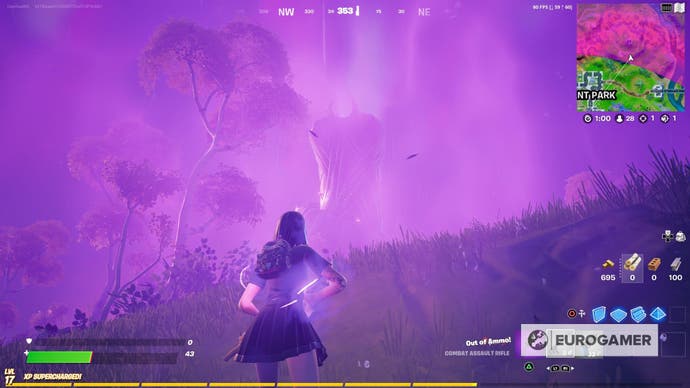 Just next to the river northeast of Believer Beach is another Guardian Tower.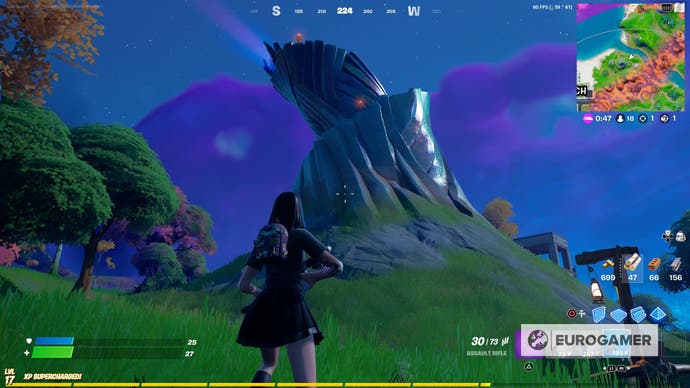 Another Guardian Tower can be found northeast of Corny Complex, close to the river.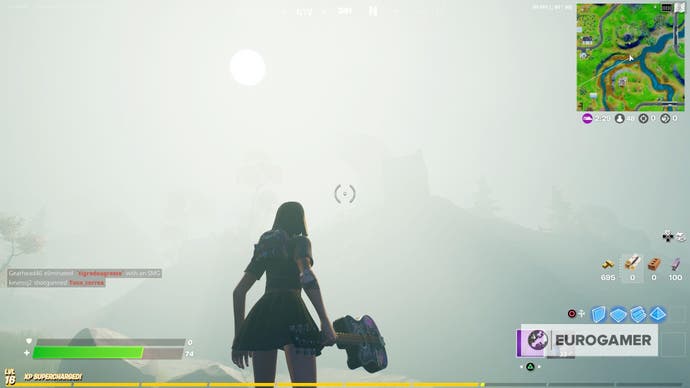 Over at Lazy Lake, there is another one on top of the island on the left side of the lake.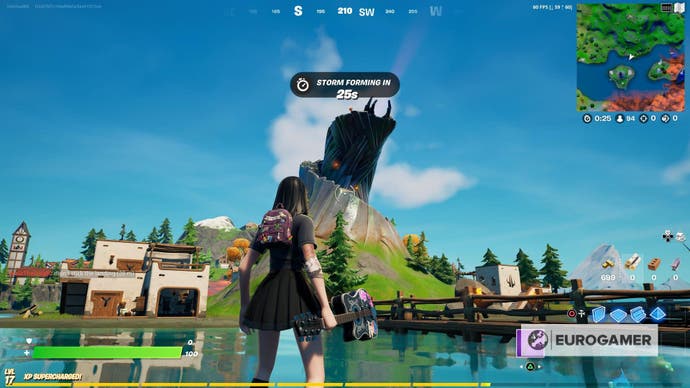 If you're near Retail Row, you can find a Guardian Tower northwest of the area, overlooking the town.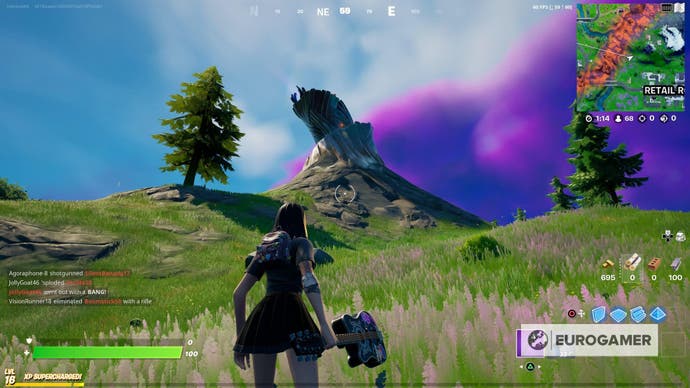 Once you're in the area of any of the Guardian Towers, all you have to do is get close enough to them, and it will automatically count towards the quest. Remember that they usually have loot, plus a launchpad that you can use to get to another spot or just somewhere else around the map.
---
Fortnite Chapter 4 Season 2 is here and with it comes Force Abilites and Lightsabers in the Star Wars 2023 event and a new selection of Battle Pass skins! Take a look at the Eren Jaeger skin too! If this is something you want, take a look at our challenge guides that show you the Jaeger's Family Basement location, plus how to find and use ODM Gear. Don't forget to complete the new challenges, including winning arcade games, knocking back players with the Kinetic Blade, shooting targets while on a Grind Rail and restoring health or shields on a Grind Rail. Meanwhile, learn what the best weapons are, new map changes, how to get XP fast, use the best PC settings, earn the Victory Umbrella and earn a Victory Crown.
---
That's all for this step in the Shadow Ops punchcard!