Fortnite Nuts and Bolts locations - Where to find and how to use Nuts and Bolts explained
DIY, Morty.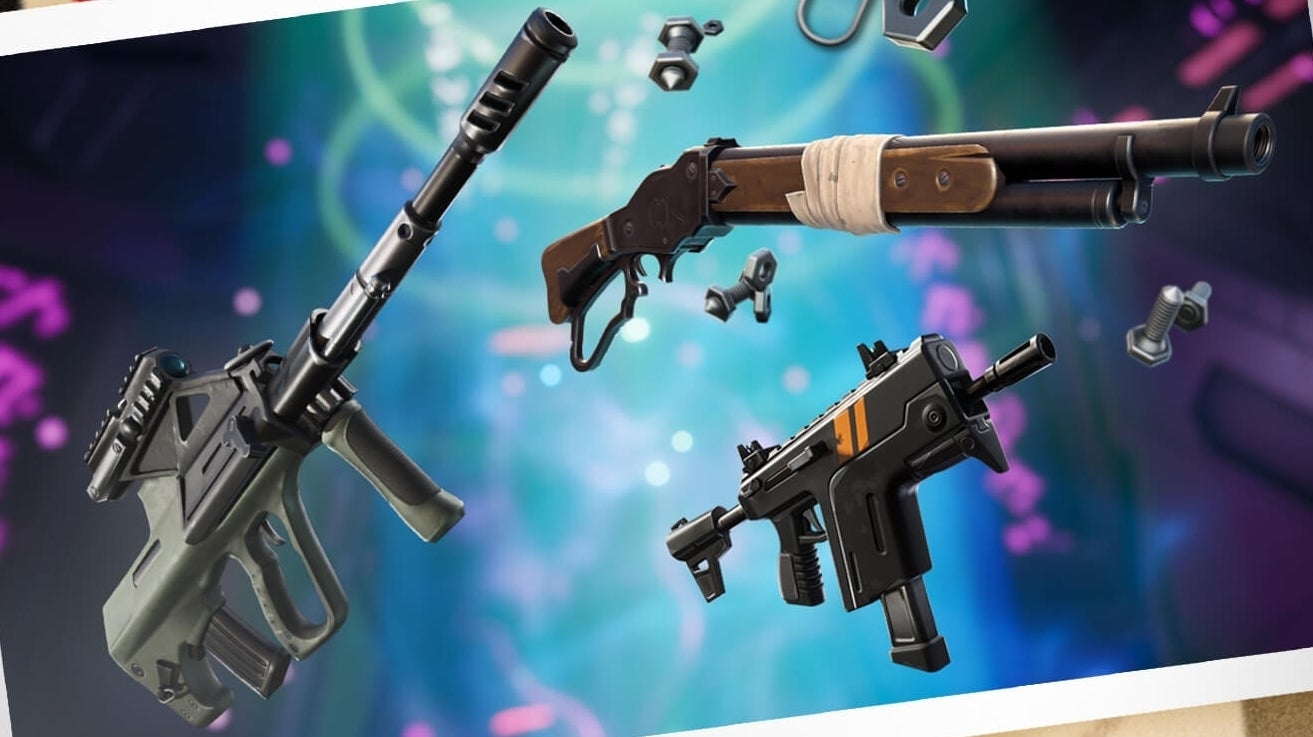 It's always best to be prepared for battle encounters, and this guide will teach where to find and how to use Nuts and Bolts in Fortnite.
Use Nuts and Bolts is a resource found in Fortnite Chapter 2 Season 7.
Subject to an Epic Quest in Week 3 after you have finished traveling between Porta-potties, the third and last step of Rick Sanchez's questline requires for you to find and use Nuts and Bolts to upgrade weapons a total of three times.
This Fornite Season 7 challenge will reward you with 30k XP, which will help you earn Battle Stars for the new Battle Pass skins.
On this page:
---
Note this particular challenge is no longer able to be completed. What's new? Chapter 4 Season 2 has arrived! New additions include the Grind Rails and Kinetic Blades, along with the new Battle Pass, character collection and Eren Jaeger skin. It's a good idea to know how to get XP fast in Fortnite.
---
Easy Nuts and Bolts locations in Fortnite explained
This particular quest sounds easy enough on paper, but can be a bit bothersome if you don't know the specifics. Nuts and Bolts are a type of material that can be found as loot after destroying mechanical objects out in the wild.
That being said, there are two NPCs who sell Nuts and Bolts in exchange of gold, and you can find the locations below:
One of them is Rick Sanchez, who's located on the top floor of the IO Base east of Weeping Woods. The second NPC is Marigold, who can be found roaming in the eastern building within Lazy Lake, usually walking around the pool area or on the rooftop.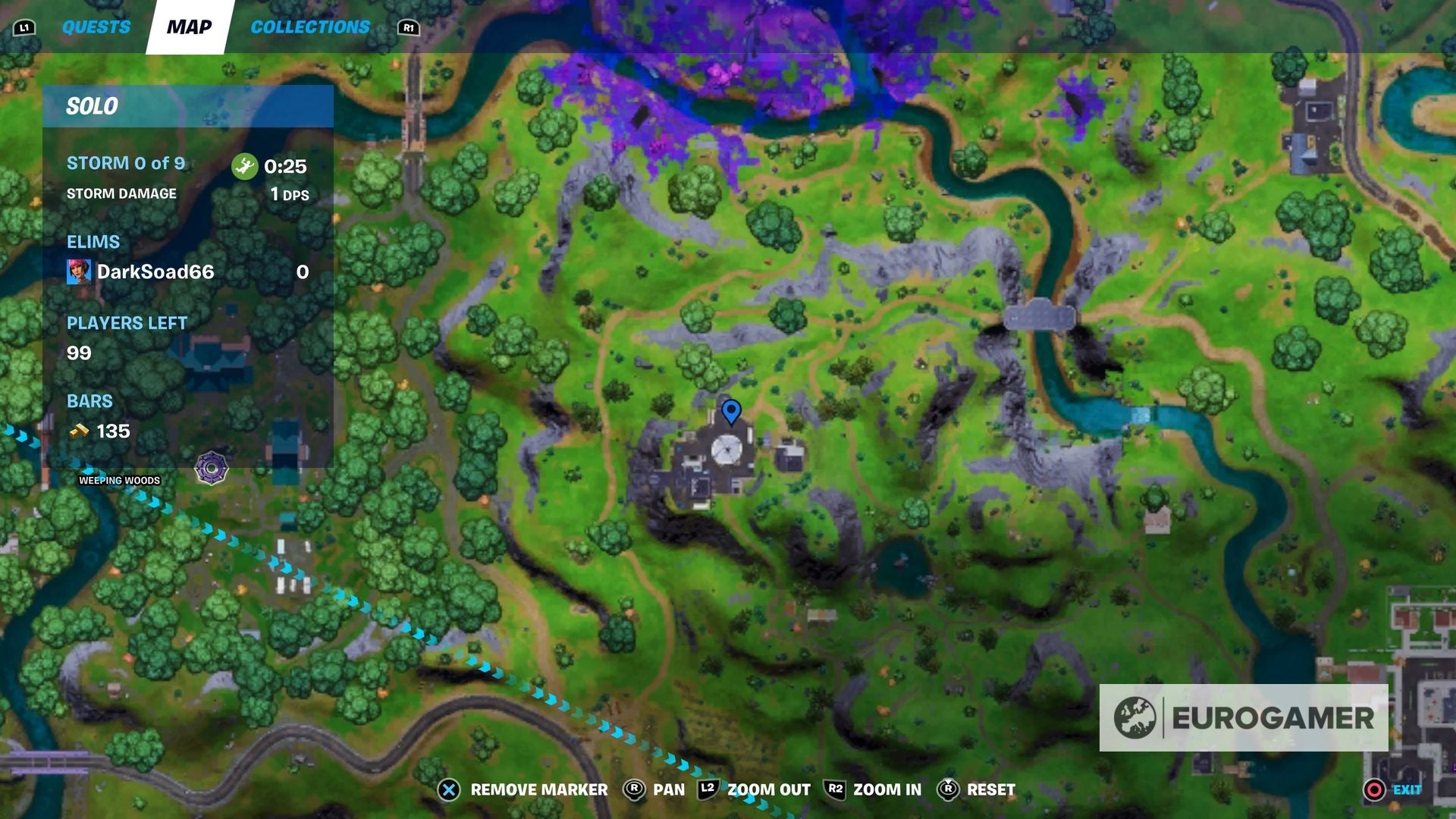 Between the two, we had a hard time trying to talk to Rick Sanchez without stumbling with another player who didn't hesitate to take us down, so we recommend heading towards Marigold's location instead.
---
Fortnite Chapter 4 Season 2 is here and with it comes a new selection of Battle Pass skins! Take a look at the upcoming Eren Jaeger skin too! Don't forget to complete the new challenges, including winning arcade games, knocking back players with the Kinetic Blade, shooting targets while on a Grind Rail and restoring health or shields on a Grind Rail. Meanwhile, learn what the best weapons are, new map changes, how to get XP fast, use the best PC settings, earn the Victory Umbrella and earn a Victory Crown.
---
How to find and use Nuts and Bolts fast in Fortnite
Lazy Lake can be quite busy, but it's an ideal location to complete the Season 7 Epic Challenge since you're gonna obtain Nuts and Bolts from Marigold and then use them with three different weapons.
You'll find plenty of guns nearby (don't worry about the rarity when picking them up unless they're legendary) to do this as fast as possible, and without drawing too much attention.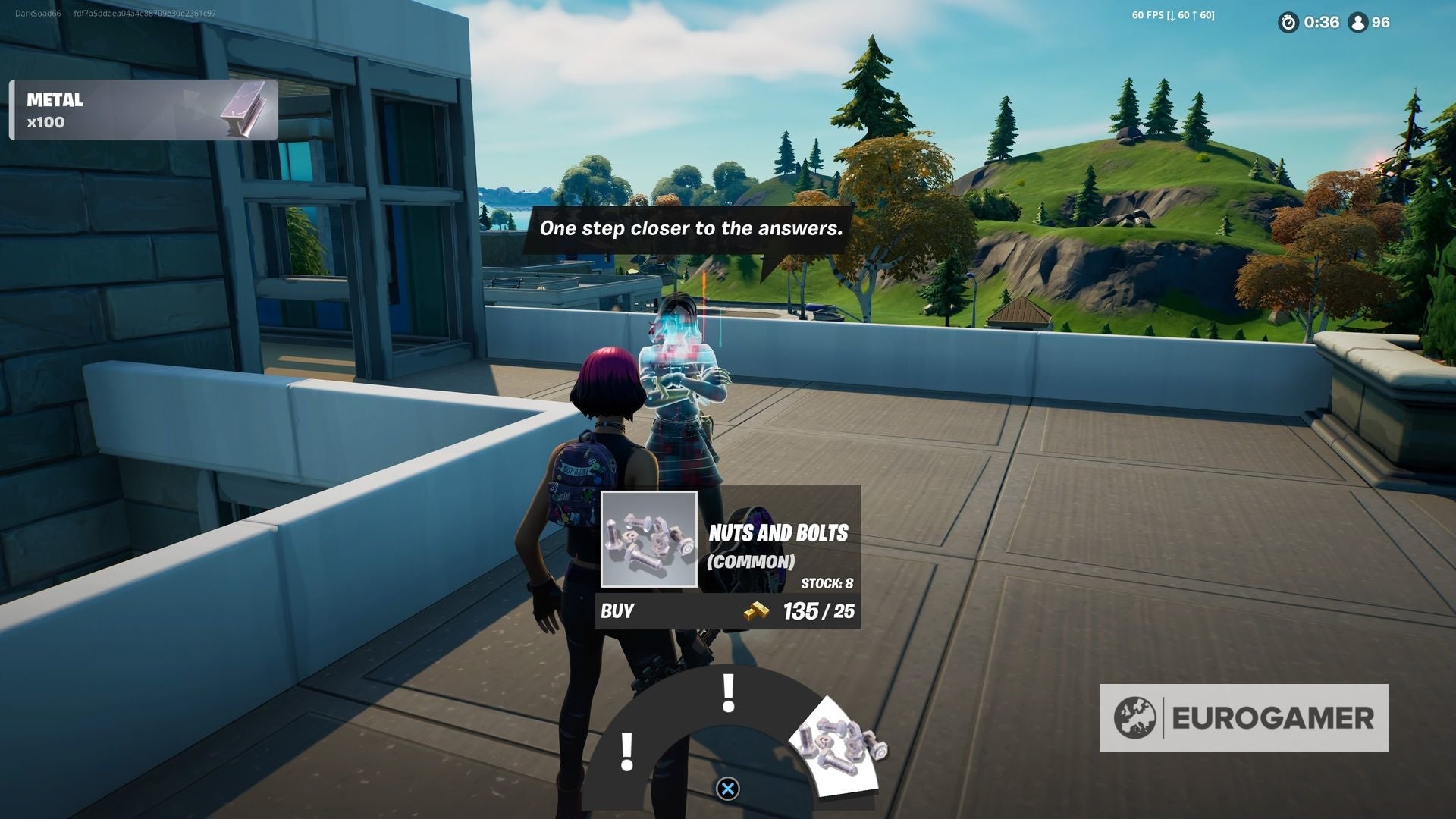 First, you're gonna want to talk to Marigold and purchase Nuts and Bolts at 25 gold pieces a pop. If you need some gold, try taking down a few enemies (usually drop 8 pieces each) or destroy furniture inside houses and other locations.
Then, once you have looted a weapon that can be upgrade, you will notice an animated hammer icon on top of them. Open your inventory, select the weapon, and head to the crafting tab - craft the upgrade and you'll be set.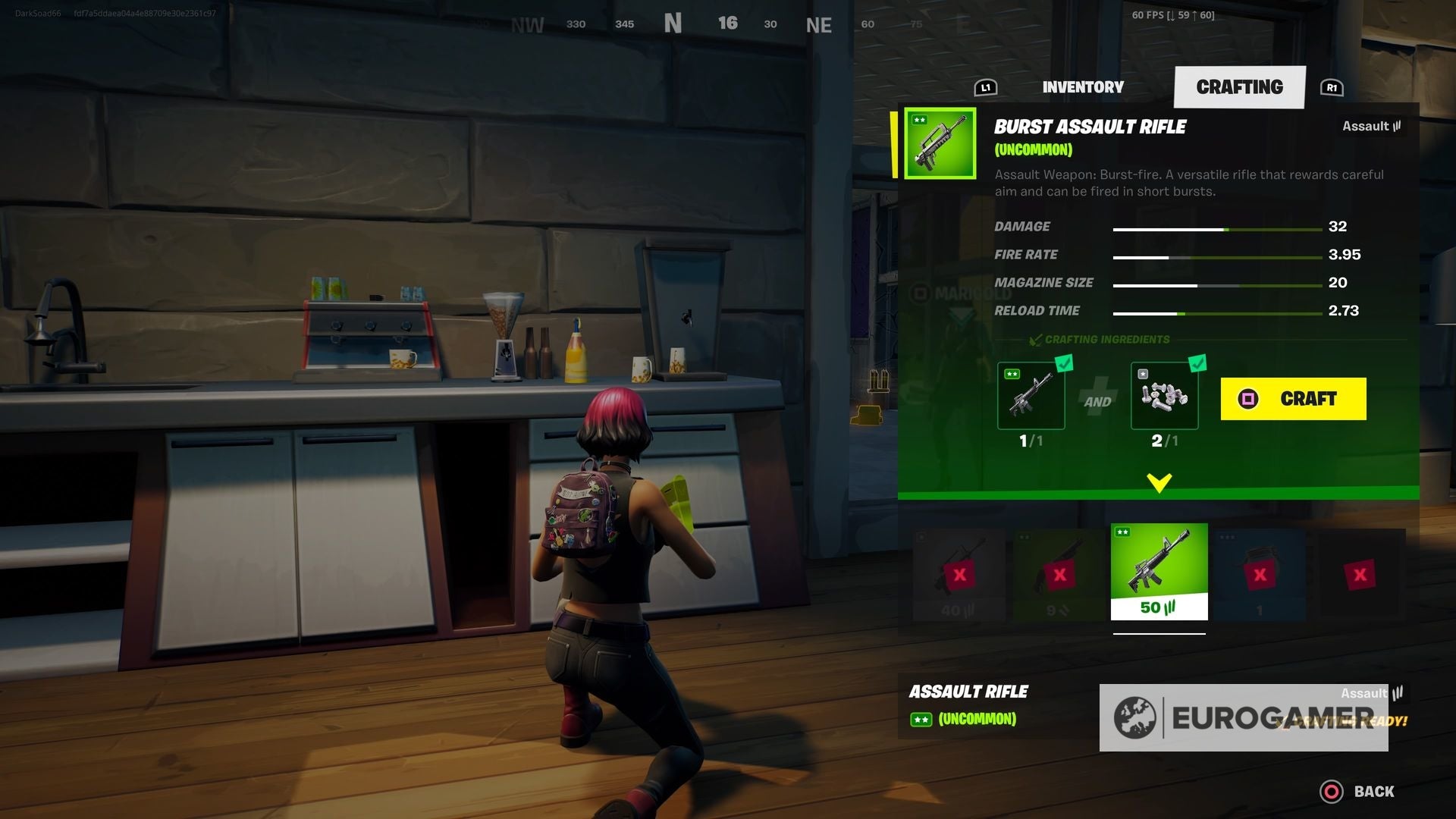 From here, all you need to do is repeat the action a total of three times. Depending on the weapon's rarity, you might need more than one set of Nuts and Bolts, so try not to stray too far from Marigold.
After using Nuts and Bolts three times, the quest will be over, and you can use your shiny new weapon to take on any players that get in your way.
If you'd like to learn more about Fortnite Season 7, then check out our guides on the legendary quests, IO Tech Weapons locations and alien artefacts.