Fortnite Time Trials locations explained
Looking for Time Trial locations? This Fortnite page can help.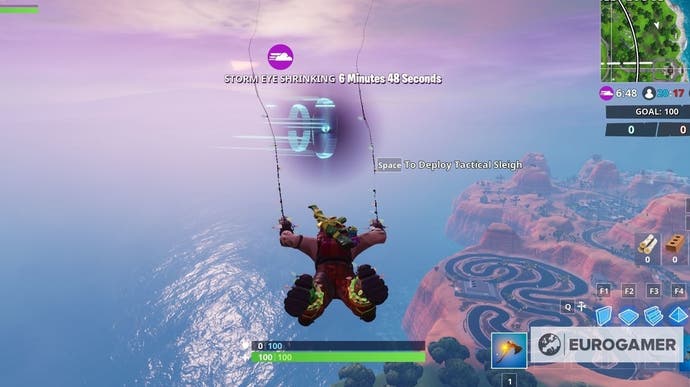 Completing Time Trials, and their multiple respected time trial locations, is one of Fortnite's many Weekly Challenges.
Completing it will give you additional XP to help go towards your many Season 7 rewards. Note you'll need to be a Battle Pass holder in order to undertake this challenge.
---
Note this particular challenge is no longer able to be completed. What's new? Chapter 4 Season 2 has arrived! New additions include the Grind Rails and Kinetic Blades, along with the new Battle Pass, character collection and Eren Jaeger skin. It's a good idea to know how to get XP fast in Fortnite.
---
On this page:
Fortnite Time Trials locations
Everyone's favourite (not really) challenge is back! Thankfull though, while you only need to complete a total of two Timed Trials, there are a total of three Timed Trial locations we've found so far in Fortnite, which gives you some room to breathe: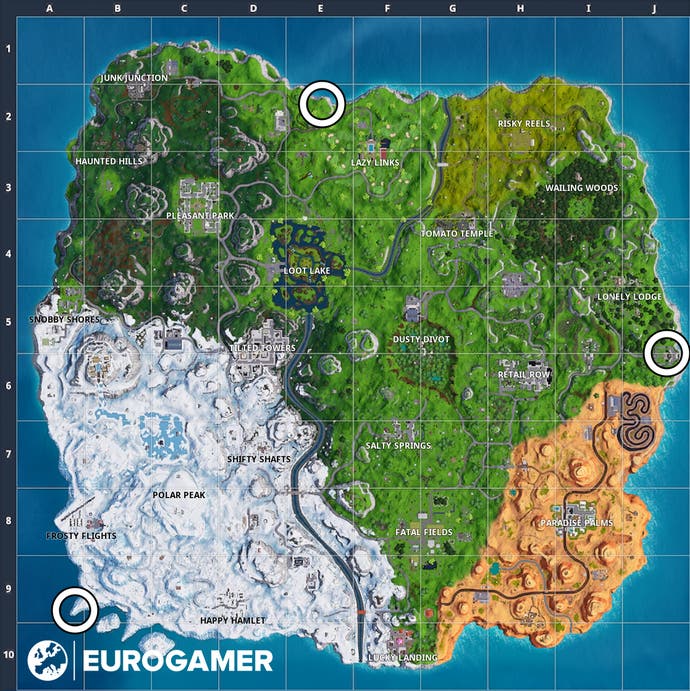 This time they need to be completed in an X-4 Stormwing plane, but as for the trials themselves specifically, they are found:
North-West of Lazy Links, on the edge of the map in quadrant E2: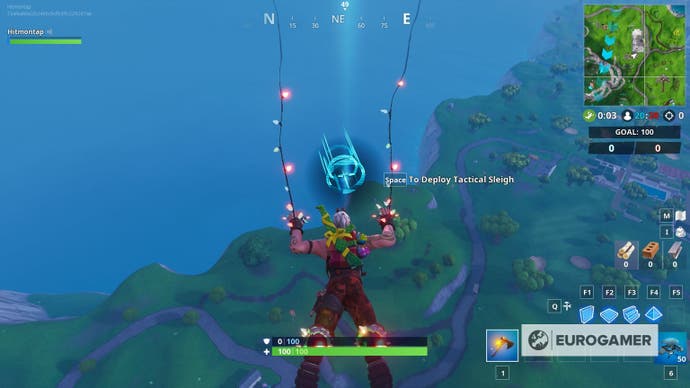 South of Loneley lodge, on the eastern edge of the map, between J5 and J6: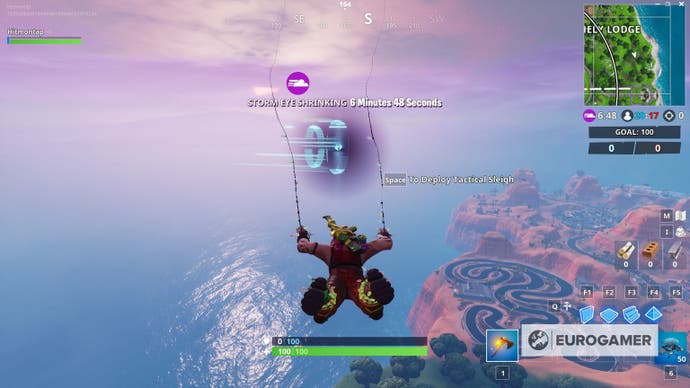 South of Frosty Flights, in the south-west corner of the map, in A9: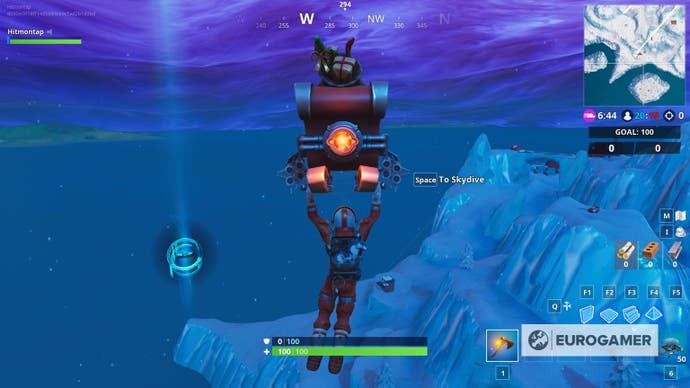 Finding these tough to complete? The following section on how Time Trials in Fortnite work can help.
Otherwise, once you are done, there are plenty of other Challenges to take on this week - so keep playing!
How Time Trials in Fortnite work
For the Week 9 Challenges, you are tasked with the following:
Complete timed trials in an X-4 Stormwing (2 total, 10 Battle Stars)
Owners of the Season 5 and 6 Battle Passes will recognise this challenge, and it's pretty similar (and actually easier - you only need to complete two compared to three or five, and you also get 10 Battle Stars instead of five. Rejoice!).
So what does it involve? First of all you'll need to find a plane - our page on Fortnite X-4 Stormwing plane locations can help there!
Otherwise, several Timed Trials have appeared throughout the map, usually represented by a holographic-style stopwatch. This time however they're much easier to find: they appear in the sky, in the shape of a giant blue circle with a plane in the middle - because you need to complete them in an X-4 Stormwing plane.
To activate a Time Trial, you need to find the symbol and fly through it with a plane.
This will immediately start a Time Trial. To complete it, you need to fly through each of the blue markers that appears nearby. It can be pretty tough, in our experience, but it should be doable if you're a decent pilot.
Our advice is to first activate the trial, then look at where you need to fly, have a practise run at it and worst case try again, now you know where to go.
Once it's complete, be sure to actually finish the match, even if the in-game tracker says it's counted - just to be fully sure it's properly added to your challenge total.
---
Fortnite Chapter 4 Season 2 is here and with it comes Force Abilites and Lightsabers in the Star Wars 2023 event and a new selection of Battle Pass skins! Take a look at the Eren Jaeger skin too! If this is something you want, take a look at our challenge guides that show you the Jaeger's Family Basement location, plus how to find and use ODM Gear. Don't forget to complete the new challenges, including winning arcade games, knocking back players with the Kinetic Blade, shooting targets while on a Grind Rail and restoring health or shields on a Grind Rail. Meanwhile, learn what the best weapons are, new map changes, how to get XP fast, use the best PC settings, earn the Victory Umbrella and earn a Victory Crown.
---
What were Fortnite Time Trials like previously
Fancy a bit of nostalgia? Here's what Fortnite's Time Trials were like in Season 5:
As you can see, there's little crossover between the Season 6 challenges - and obviously a lot fewer cursed areas to contend with, too. And of course, Leaky Lake was still named Loot Lake. RIP.