Fortnite - Razor Crest location explained
Where to find the crashed ship in Fortnite.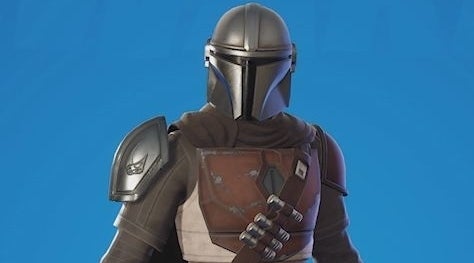 The Razor Crest is a location introduced as part of Fortnite Season 5.
The Razor Crest is the ship belonging to Mando- the bounty hunter from The Mandalorian - who headlines Season 5's Battle Pass skins.
This location is the first step in the Beskar Quest series - visit the Razor Crest - allowing you to change Mando's appearance.
This challenge in particular will unlock the Right Shoulder (Beskar) style option.
---
Note this particular challenge is no longer able to be completed. What's new? Chapter 3 Season 3 has arrived! New additions include Reality Seeds and Saplings and riding animals, along with the new Battle Pass, characters collection and map changes. It's a good idea to know how to get XP fast in Fortnite.
---
Razor Crest location in Fortnite explained
To find the Razor Crest, you need to go to the 'desert' area in the centre of the map.
Specifically, you need to head to the eastern edge: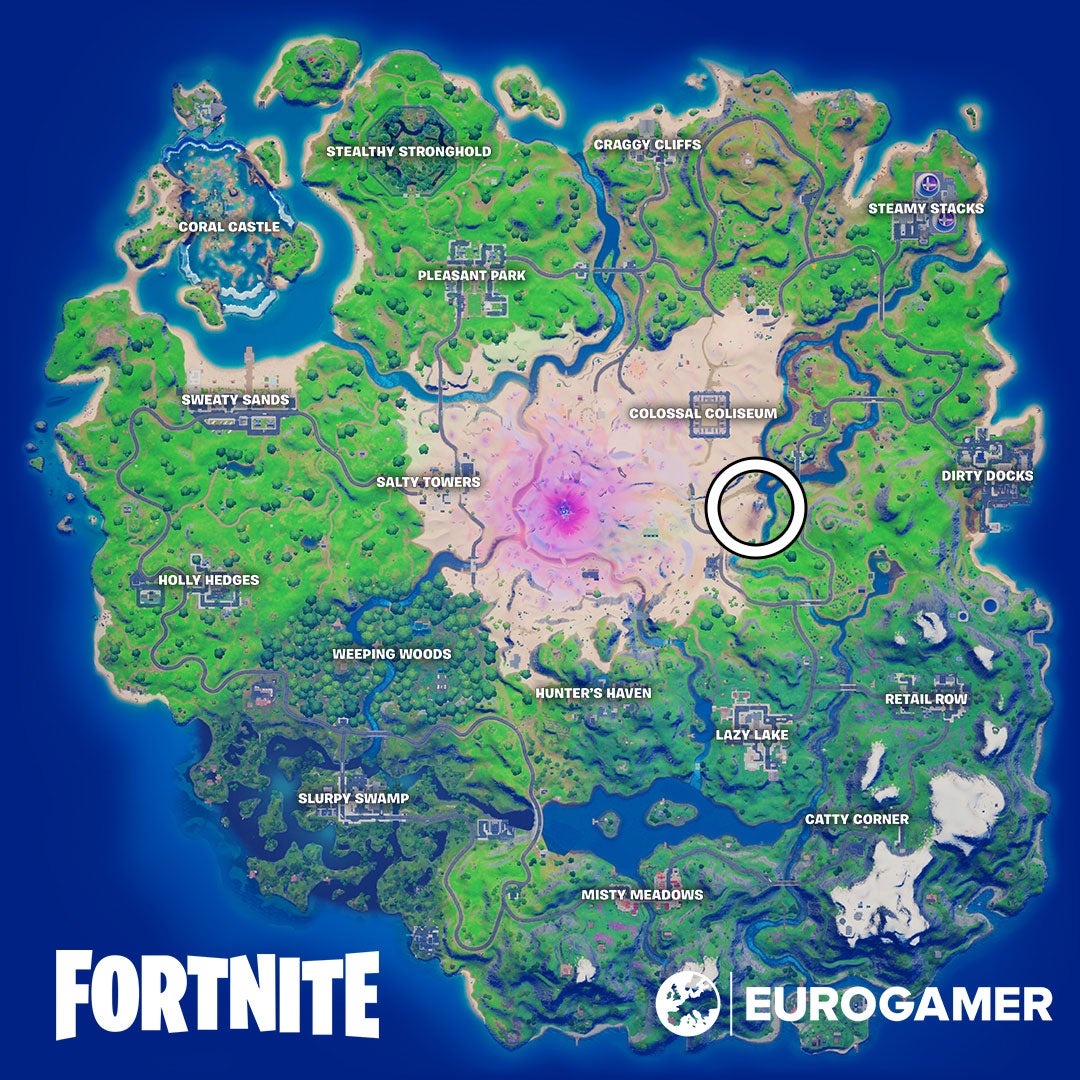 It's here, next to the river before the map turns to grass, is where you'll find the crashed ship, the Razor Crest.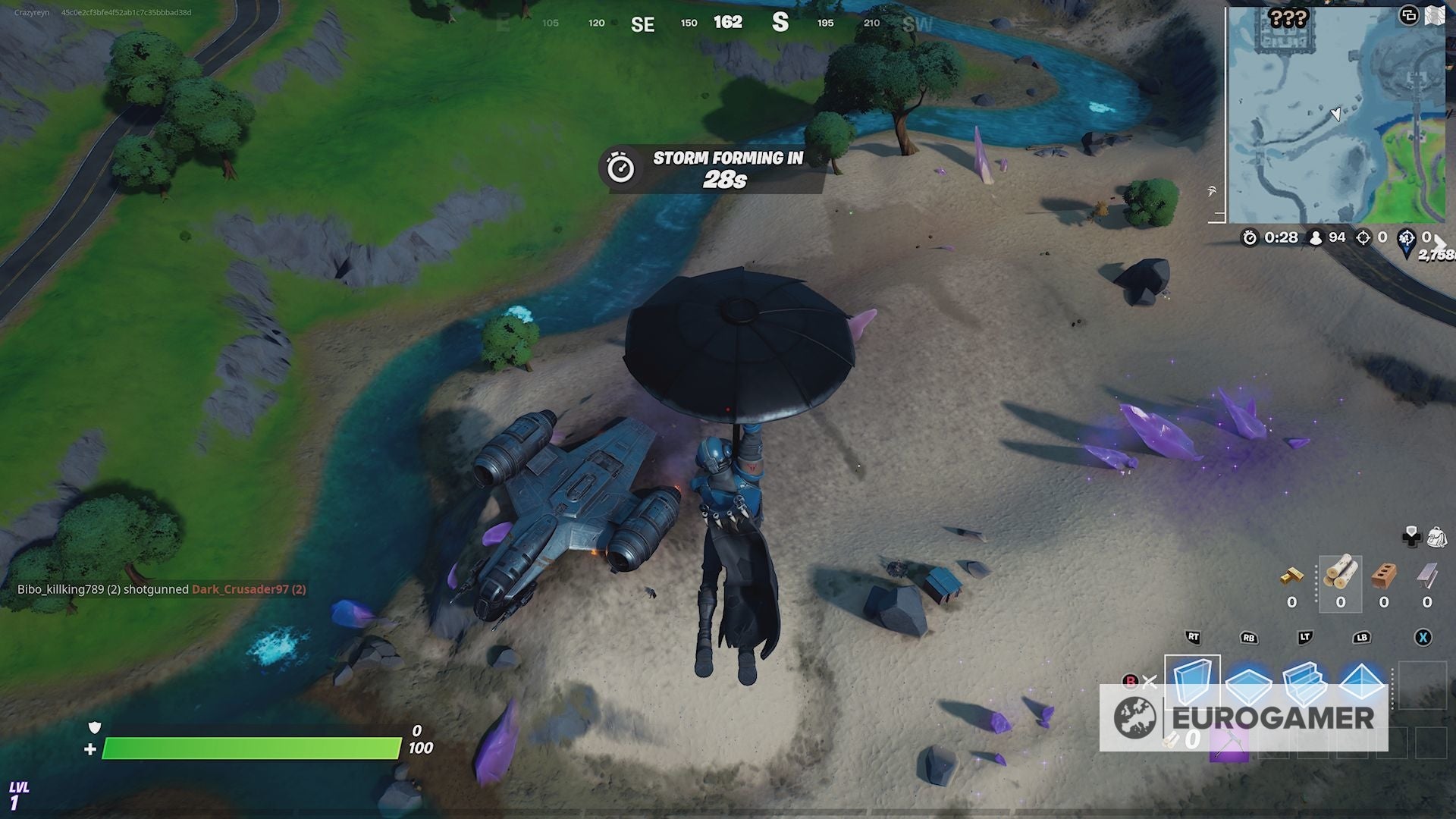 Land at the ship, and the 'visit the Razor Crest' step will be complete. You don't need to be using the Mando skin either - equipping any will do.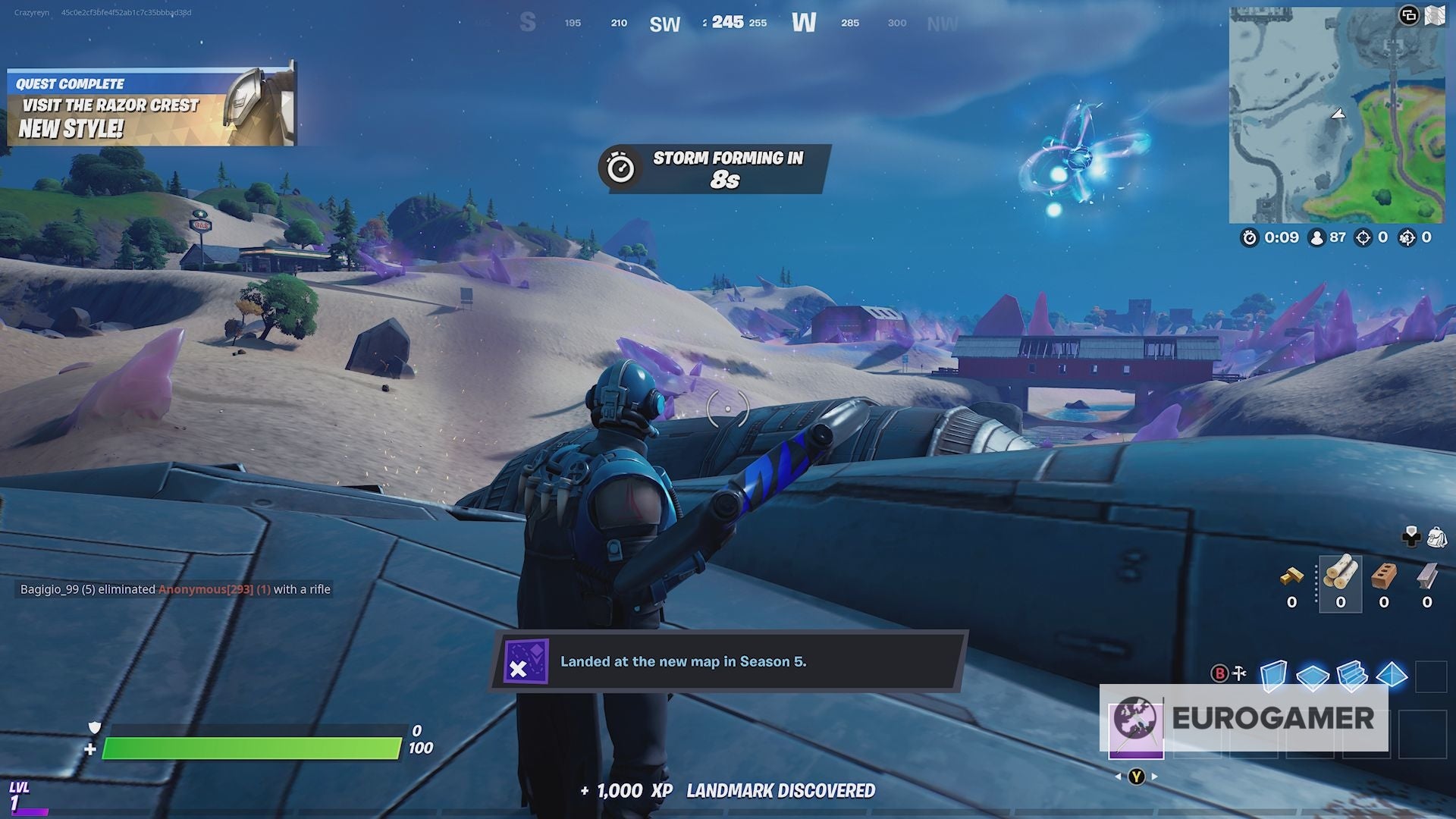 Be wary, though - there's a Mandalorian patrolling nearby, who can take you down pretty quickly if you aren't careful.
---
Fortnite Chapter 4 Chapter 1 is here, complete with a new augments system, the coming arrival of Geralt and the Ageless Champion to beat! We've also got a present list for Winterfest and Cozy Lodge and pizza slice locations. Meanwhile, learn how to get XP fast, earn the Victory Umbrella, find character locations and earn a Victory Crown.
---
With that quest step done, you'll have unlocked the Right Shoulder (Beskar) style option for the Mandalorian.