Fortnite - Llama, Fox, and a Crab visit explained
Where to find the mysterious Llama, Fox, and a Crab across Fortnite.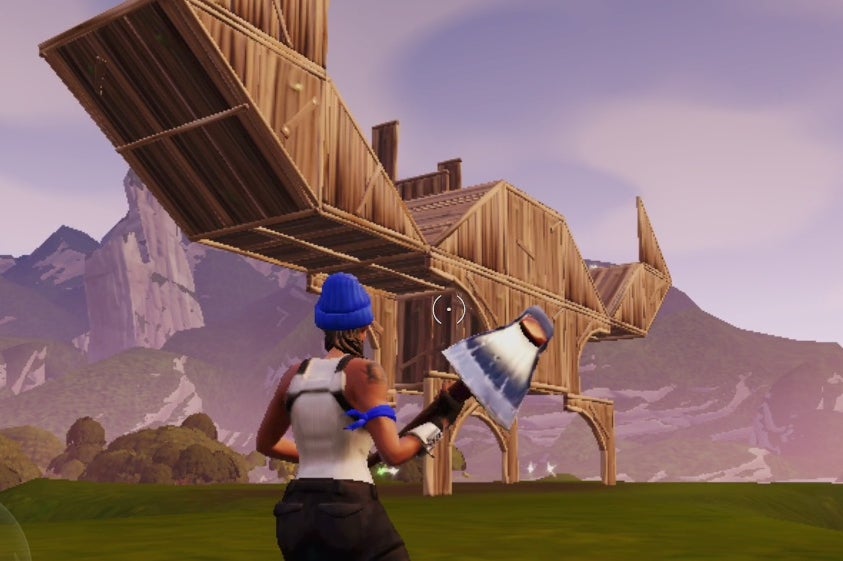 How visiting Llama, Fox, and a Crab in Fortnite works
For the Week 1 Challenges, you are tasked with the following:
Visit a Llama, Fox, and a Crab (3 total, 5 Battle Stars)
Another challenge during Week 1 includes a Dusty Depot treasure map.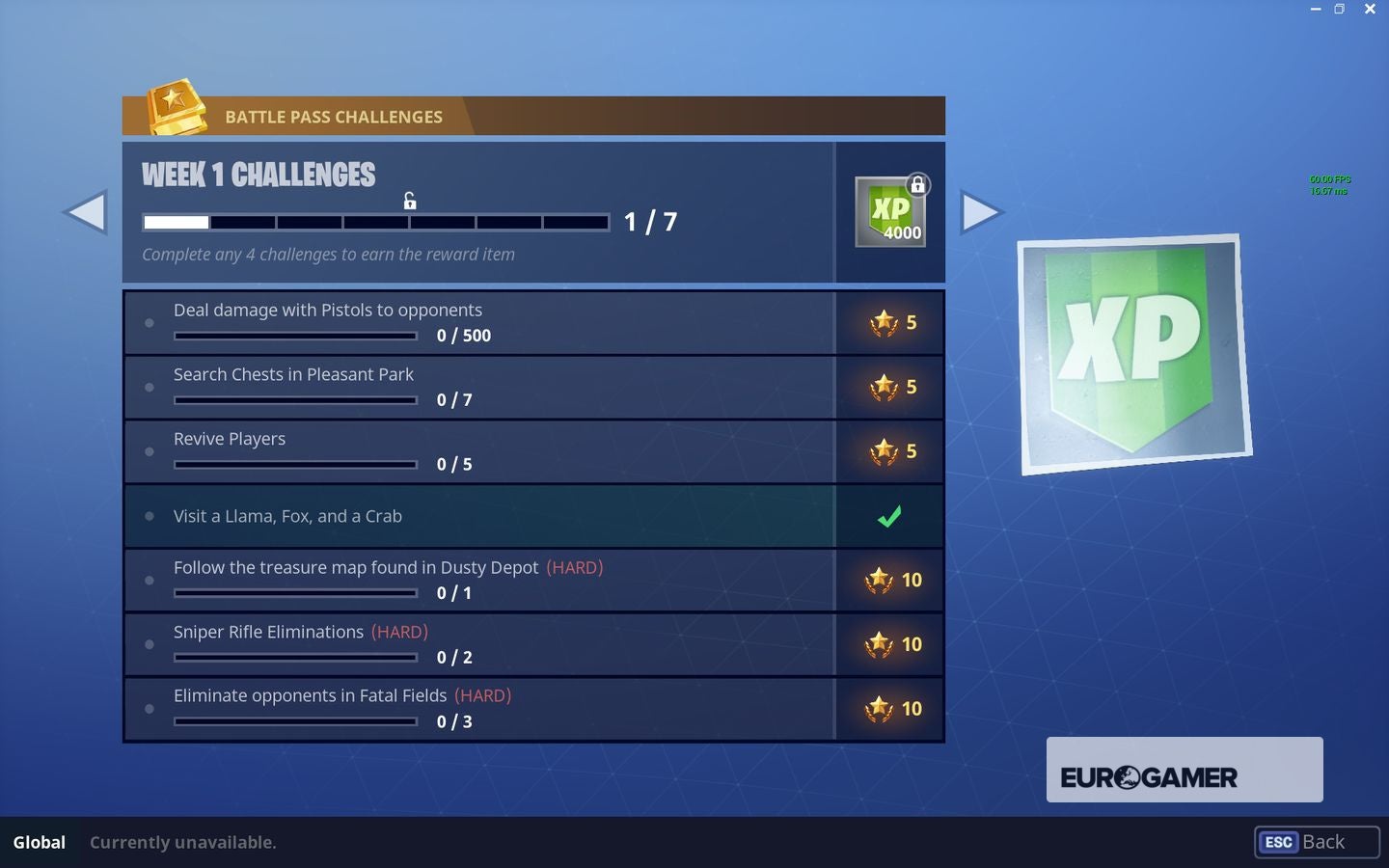 Across the map are three structures which look like a Llama, Fox, and a Crab. Though these are quite sizable, and just about viewable from the Battle Bus, they can still prove difficult to find.
All you have to do to complete the challenge is to get close by. You don't need to stand or touch them, just getting within a close proximity is fine.
Like other challenges, you don't need to complete this in a single match. If you lose count how many you've done, you must check out your Challenges list back in the lobby.
As with other challenges, you must do these as you play matches (you cannot enter the map without other players), so you'll have to avoid combat encounters as you attempt to find each location.
Note you also need to complete the match in order for the challenge to be finished - quitting the match as soon as you collect it won't work.
---
Fortnite Chapter 4 Season 2 is here and with it comes a new selection of Battle Pass skins! Take a look at the upcoming Eren Jaeger skin too! Don't forget to complete the new challenges, including winning arcade games, knocking back players with the Kinetic Blade, shooting targets while on a Grind Rail and restoring health or shields on a Grind Rail. Meanwhile, learn what the best weapons are, new map changes, how to get XP fast, use the best PC settings, earn the Victory Umbrella and earn a Victory Crown.
---
Llama, Fox, and a Crab locations in Fortnite
You need to visit all three structures in order to complete this challenge. Their locations are as follows: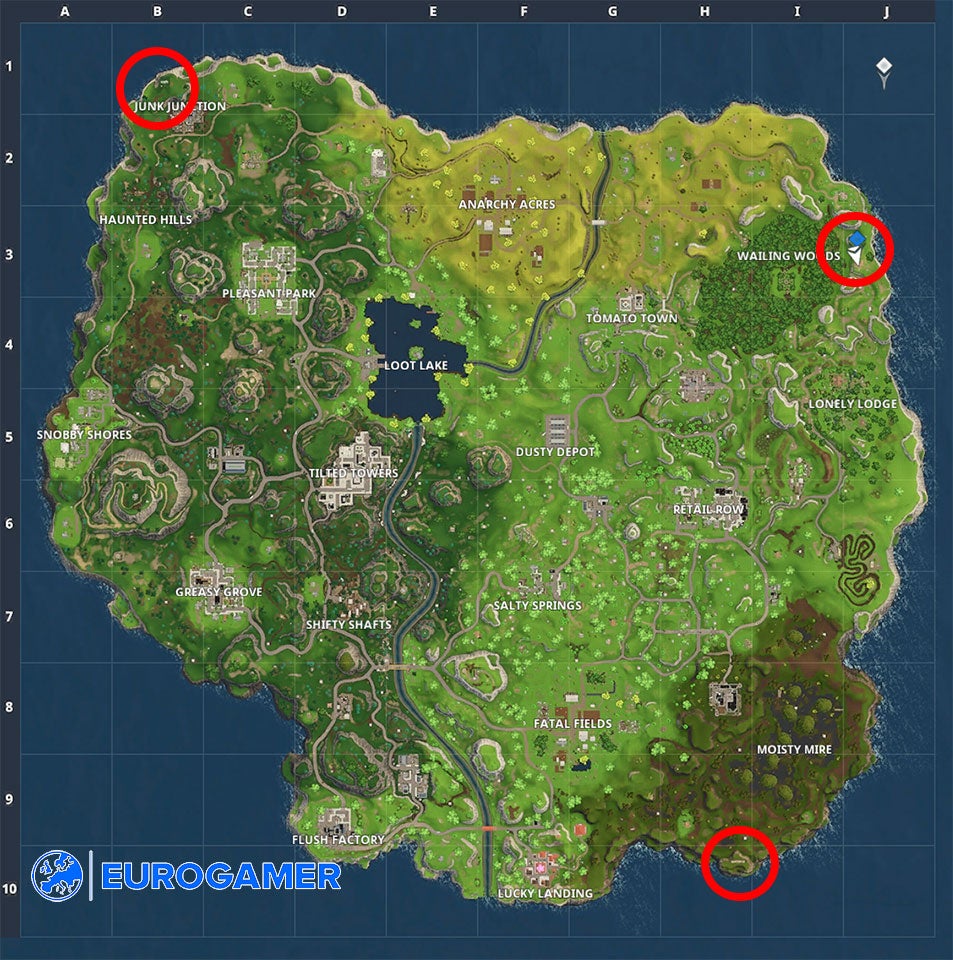 Specifically:
The Llama is found in the far north-west corner of the map, just above Junk Junction.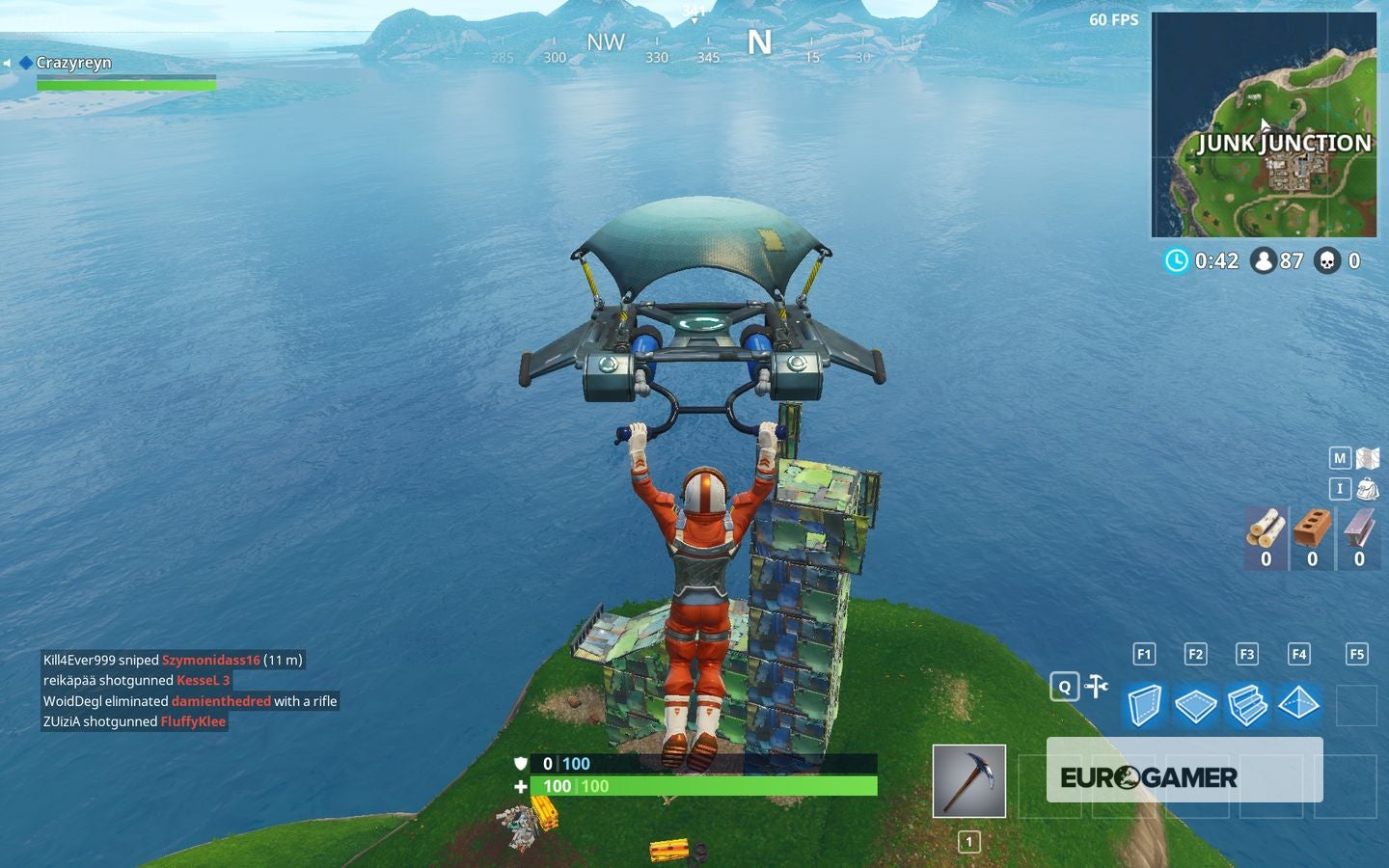 The Fox is found in the north-east of the map, between Wailing Woods and the coast.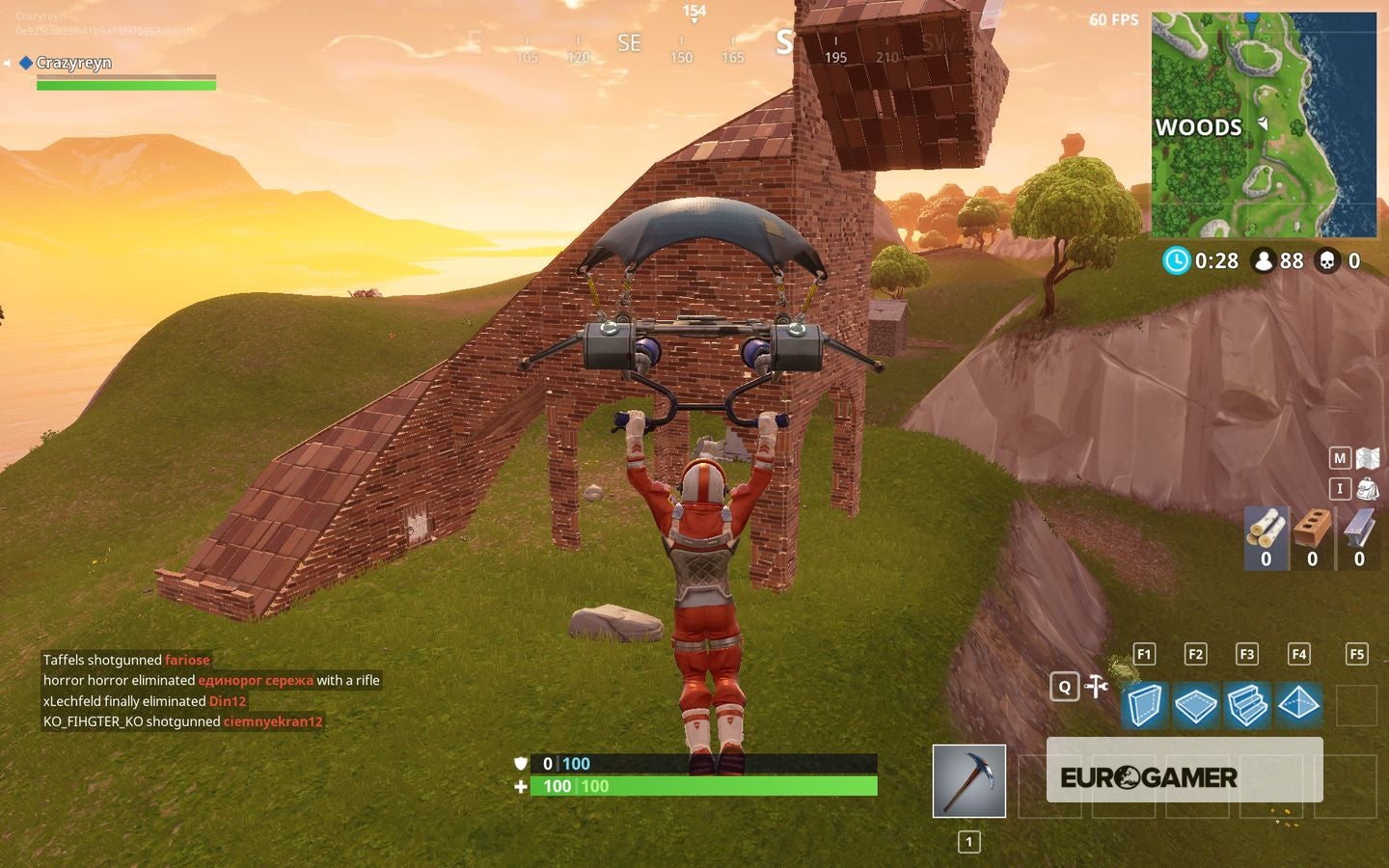 The Crab is found at the south-east of the map, on a plateau south of Moisty Mire. You might have to land there to reach it successfully.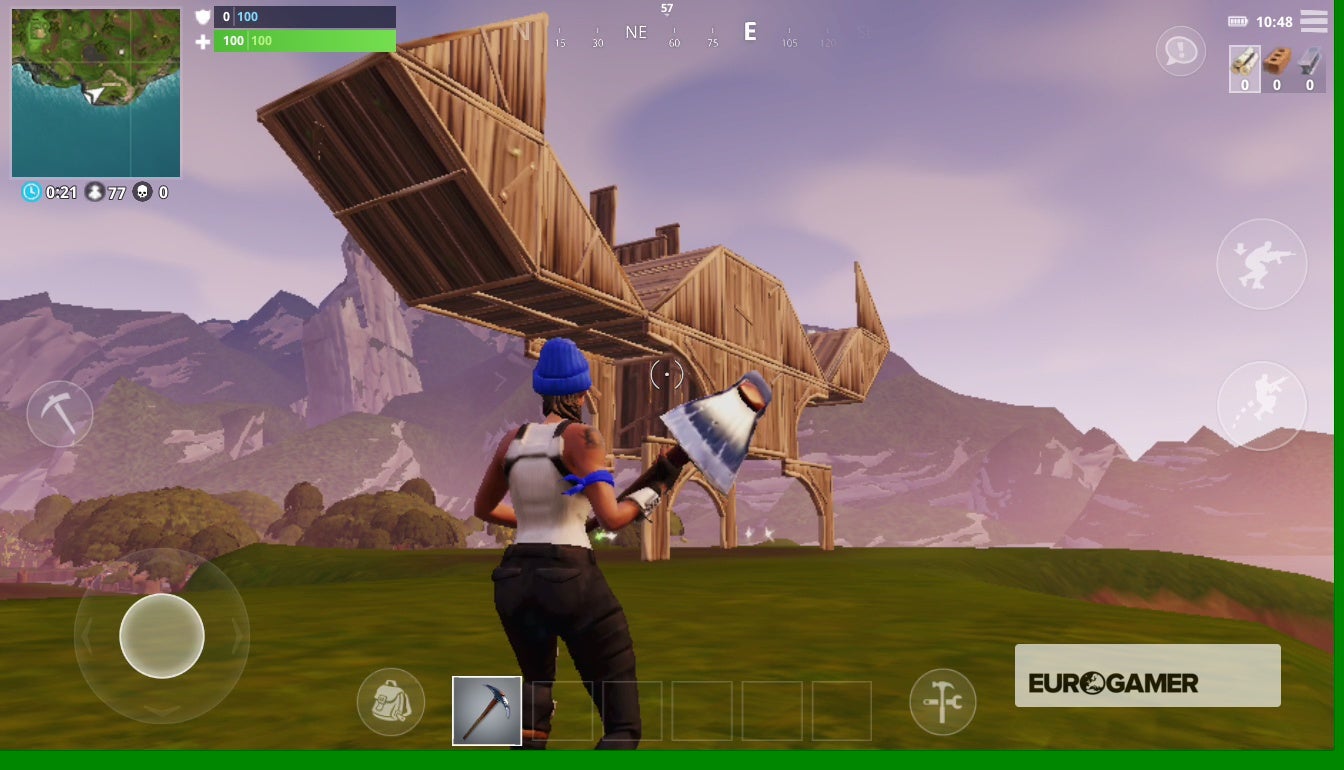 Due to their positions at the corners of the map, it's much easier if you land at each of these at the start of a map, before working your way inward.
That means three matches to complete the challenge, but it saves you having to worry about the circle closing in on you!