Fortnite - Ice cream truck locations explained
Where to find ice cream trucks across Fortnite.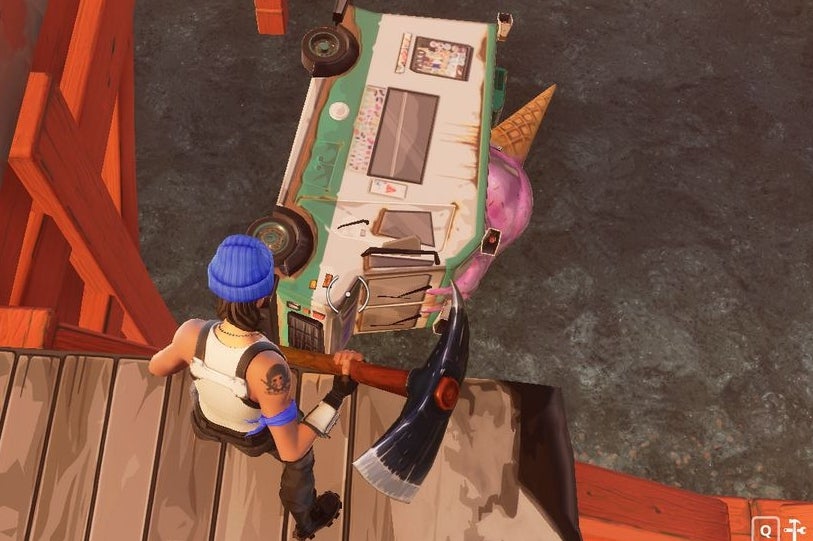 How visiting different Ice Cream Trucks in Fortnite works
For the Week 4 Challenges, you are tasked with the following:
Visit different Ice Cream Trucks (5 total, 5 Battle Stars)
Another on the list includes searching between a Vehicle Tower, Rock Sculpture, and a Circle of Hedges.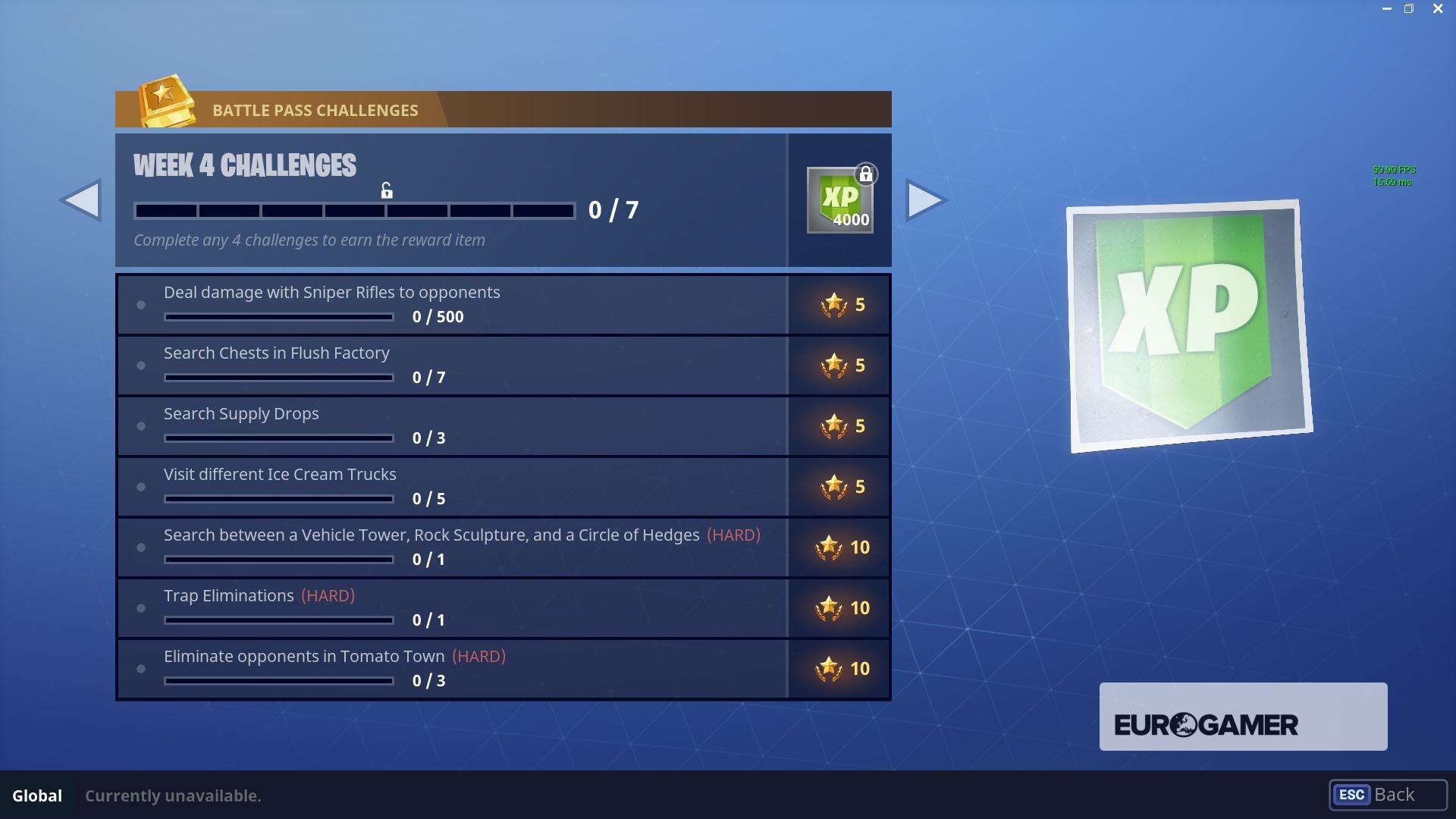 Across the map are Ice Cream Trucks. You'll find these in a variety of key locations, but like forbidden dance locations, they are hard to spot from a distance.
Unlike dances, however, you simply have to visit them. You don't need to stand or touch them, just getting within a close proximity is fine. A party popper effect will appear on or near it when you know you've been successful.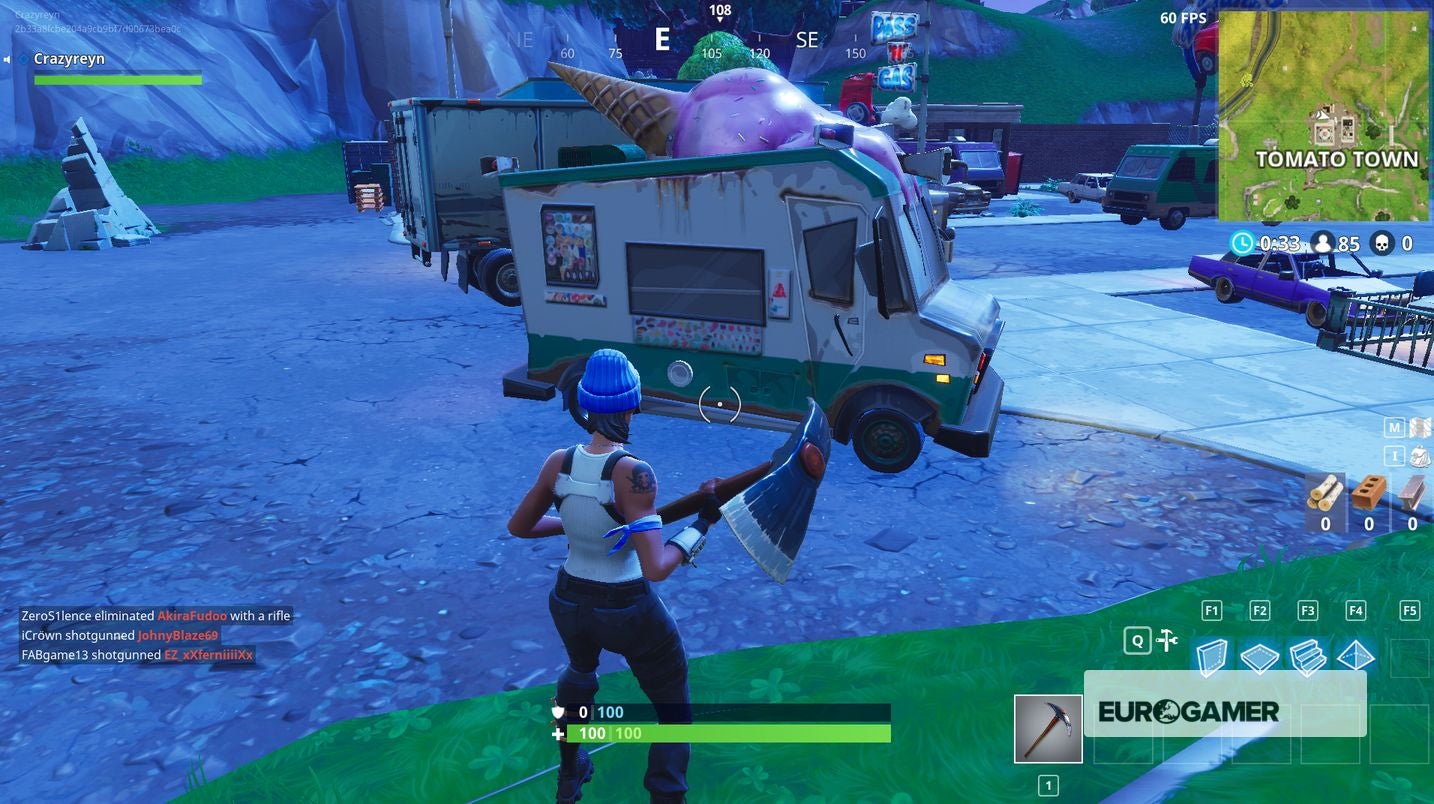 Like other challenges, you don't need to complete this in a single match. If you lose count how many you've done, you must check out your Challenges list back in the lobby.
As with other challenges, you must do these as you play matches (you cannot enter the map without other players), so you'll have to avoid combat encounters as you attempt to find each location.
Note you need to complete the match in order for the challenge to be finished - quitting the match as soon as you collect it won't work.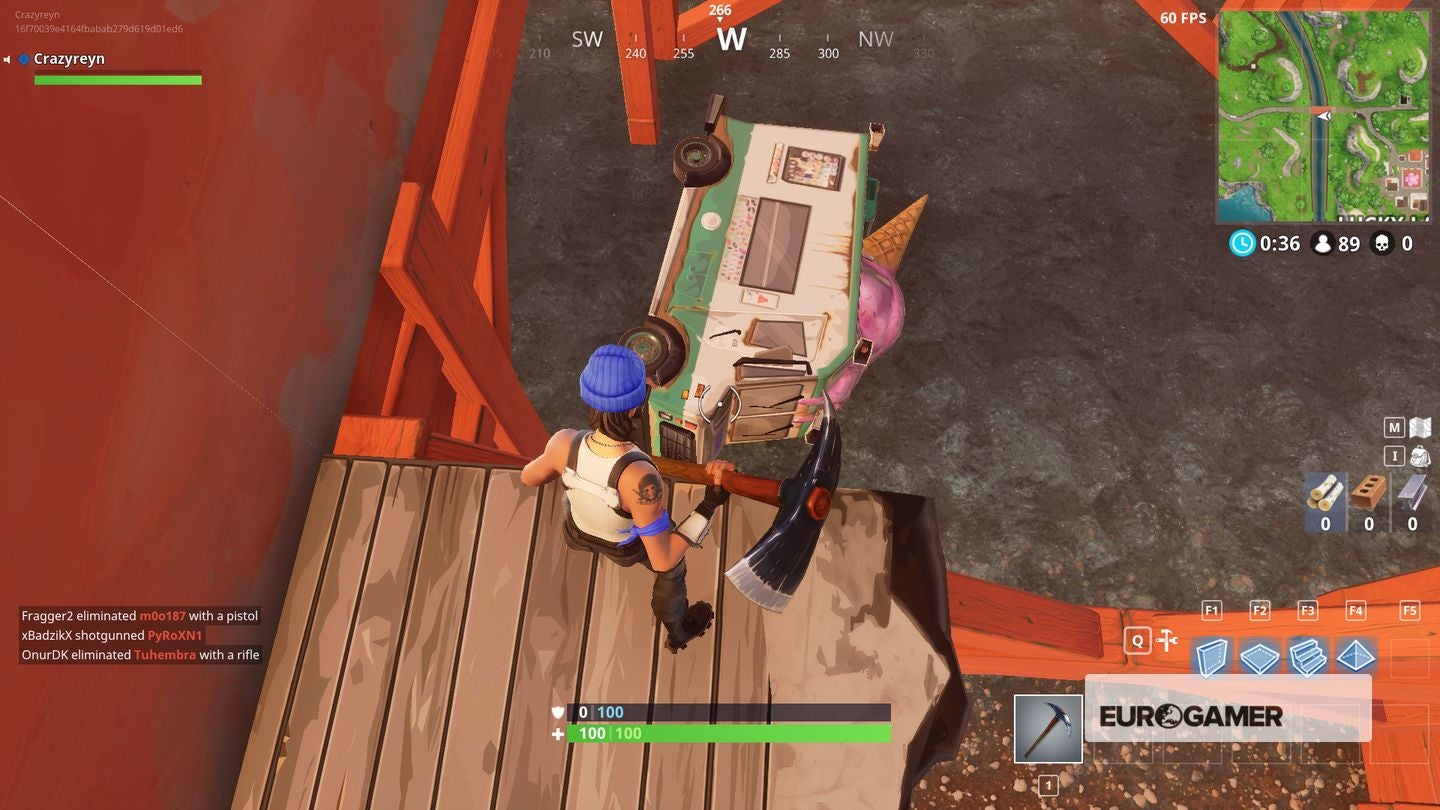 ---
Fortnite Chapter 4 Chapter 1 is here, complete with a new augments system, the coming arrival of Geralt and the Ageless Champion to beat! We've also got a present list for Winterfest and Cozy Lodge and pizza slice locations. Meanwhile, learn how to get XP fast, earn the Victory Umbrella, find character locations and earn a Victory Crown.
---
Ice Cream Truck locations in Fortnite
Though you need to find five locations, thankfully there are many more across the map. That said, trucks aren't visible on the map and can be easy to miss, so using a map is useful: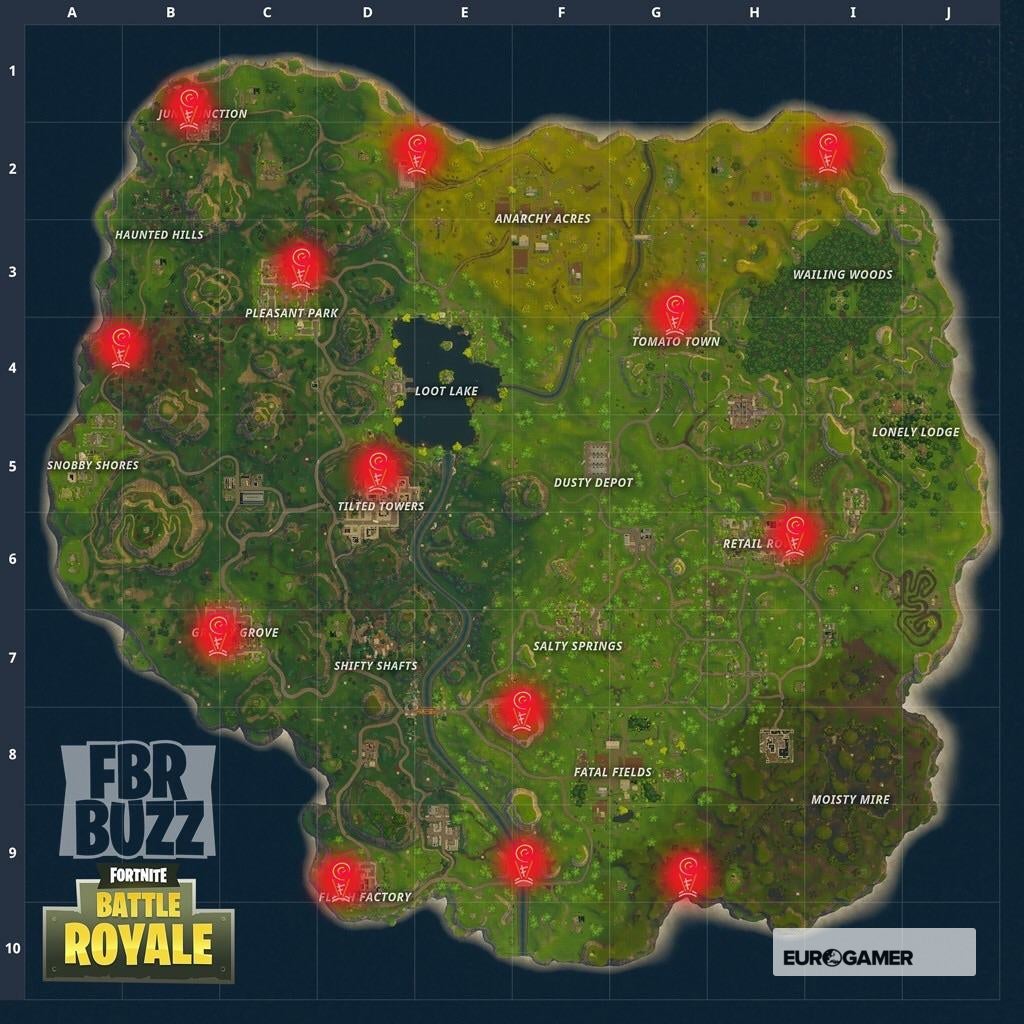 Thanks to FortniteBR_Buzz on the Fortnite subreddit for filling in the gaps with the above locations.
As the above map shows, they are in or near the following locations:
Junk Junction
Between Haunted Hills and Snobby Shores
Pleasant Park
Between Junk Junction and Anarchy Acres
Greasy Grove
Flush Factory
Under the bridge north-west of Lucky Landing
Between Lucky Landing and Moisty Mire
On a mountain in the middle of Shifty Shafts, Salty Springs and Fatal Fields
Retail Row
Tilted Towers
Tomato Town
North of Wailing Woods
It's worth noting there is some overlap between bullseye locations and Ice Cream Truck locations, if you want to tick off these at the same time.