Fortnite Astro Head locations: Where to bounce off five different Astro Heads
How to find all locations as part of the Travis Scott concert.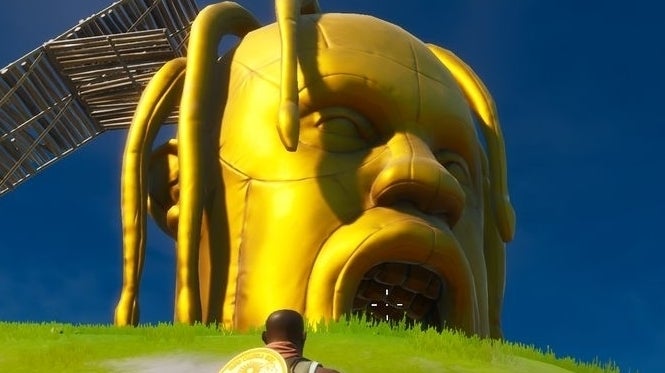 Bouncing off Astro Heads in Fortnite is one of the challenges in Fortnite's Travis Scott's Astronomical concert.
As well as watching the gig, there is a handful of challenges to complete - with finding Astro Heads being one of them.
Completing this challenge will reward you with the Astro Antidote spray, so make sure you grab it before the event ends.
---
Note this particular challenge is no longer able to be completed. What's new? Chapter 3 Season 3 has arrived! New additions include Reality Seeds and Saplings and riding animals, along with the new Battle Pass, characters collection and map changes. It's a good idea to know how to get XP fast in Fortnite.
---
On this page:
Fortnite Astro Head locations at a glance and how to bounce from each one
All five Astro Head locations are centered around the concert stage which has appeared in the north-west corner of the map, not far from Sweaty Sands: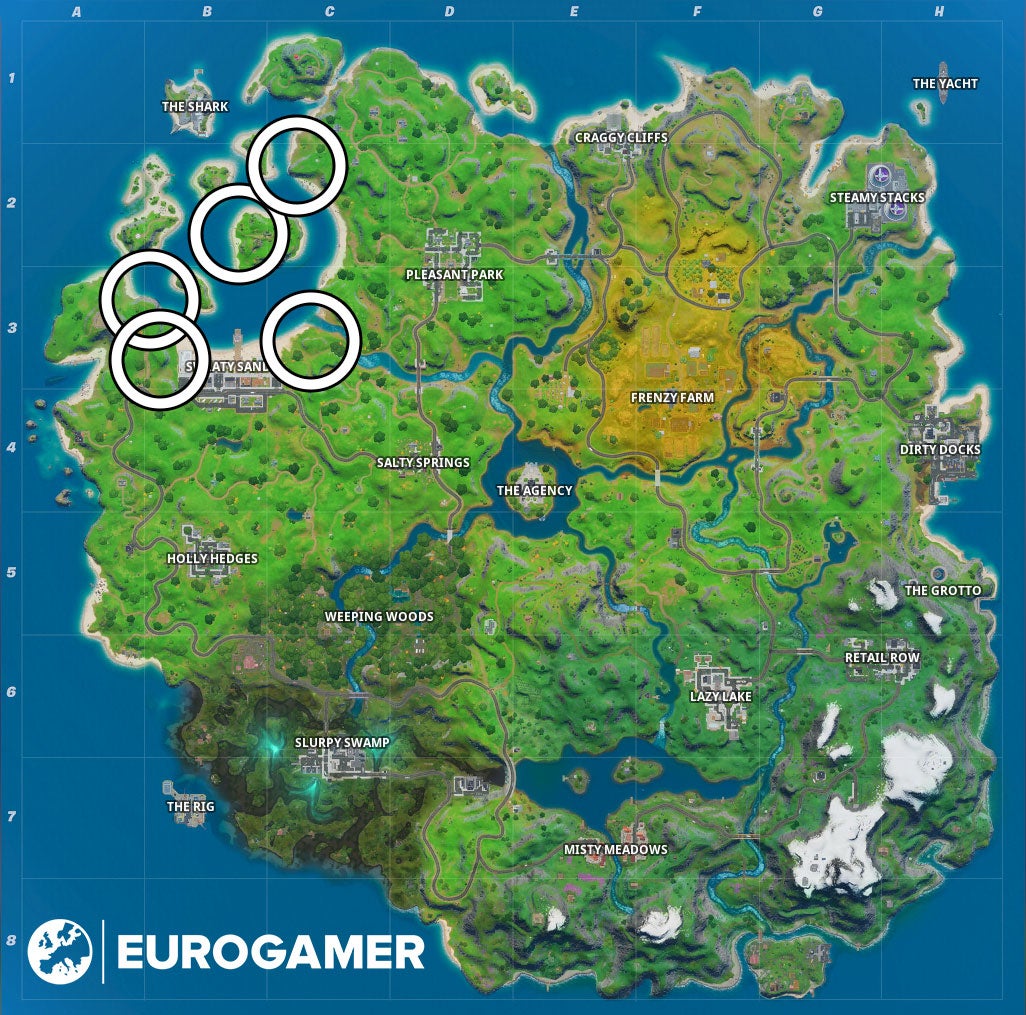 Despite their size and relative proximity, they're actually hard to see from a distance, but travel in the direction of the above circles and they should show themselves.
Once you get next to one, bouncing off them requires you to reach at least half way up, as the base will be static. We'd recommend building a ramp - two or three pieces should do it - then leaping against the side.
You'll see a notification to show you are successful.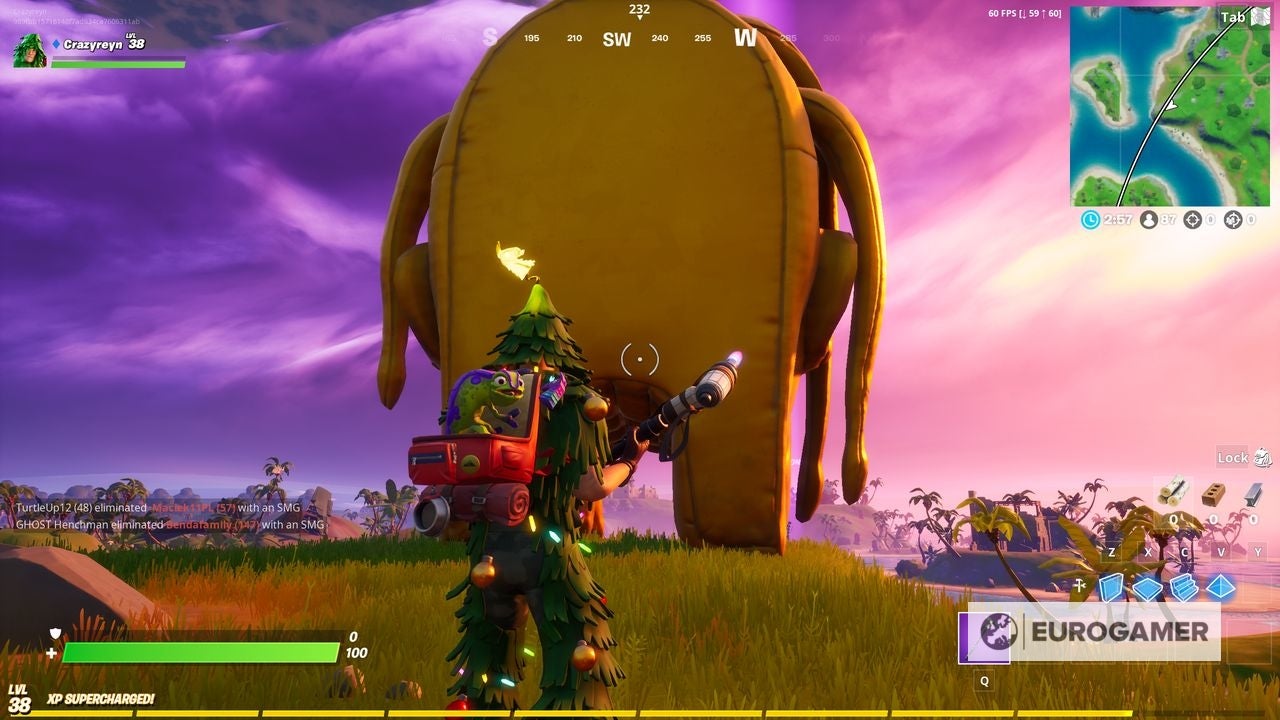 ---
Fortnite Chapter 4 Chapter 1 is here, complete with a new augments system, the coming arrival of Geralt and the Ageless Champion to beat! We've also got a present list for Winterfest and Cozy Lodge and pizza slice locations. Meanwhile, learn how to get XP fast, earn the Victory Umbrella, find character locations and earn a Victory Crown.
---
Fortnite Astro Head locations in detail
All five Astro Head locations are all along the shore around the concert area, in the following locations:
East of Sweaty Sands: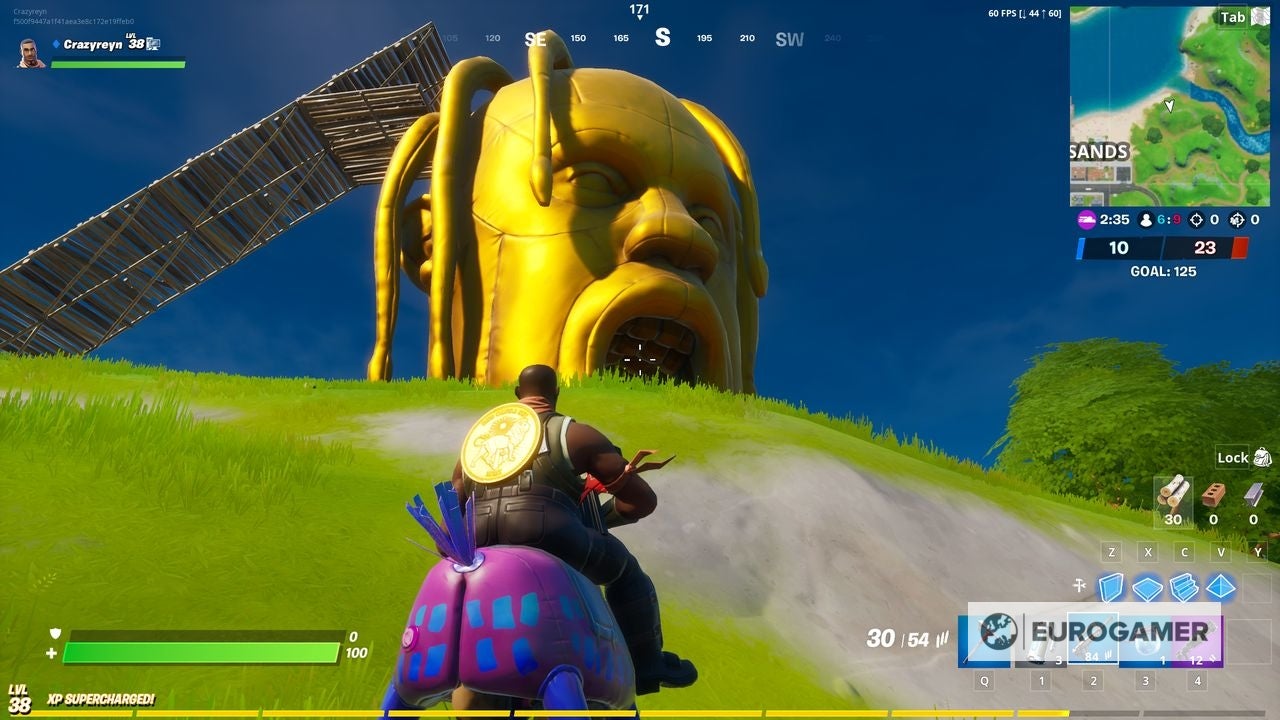 On the north-west of the largest, central-most island: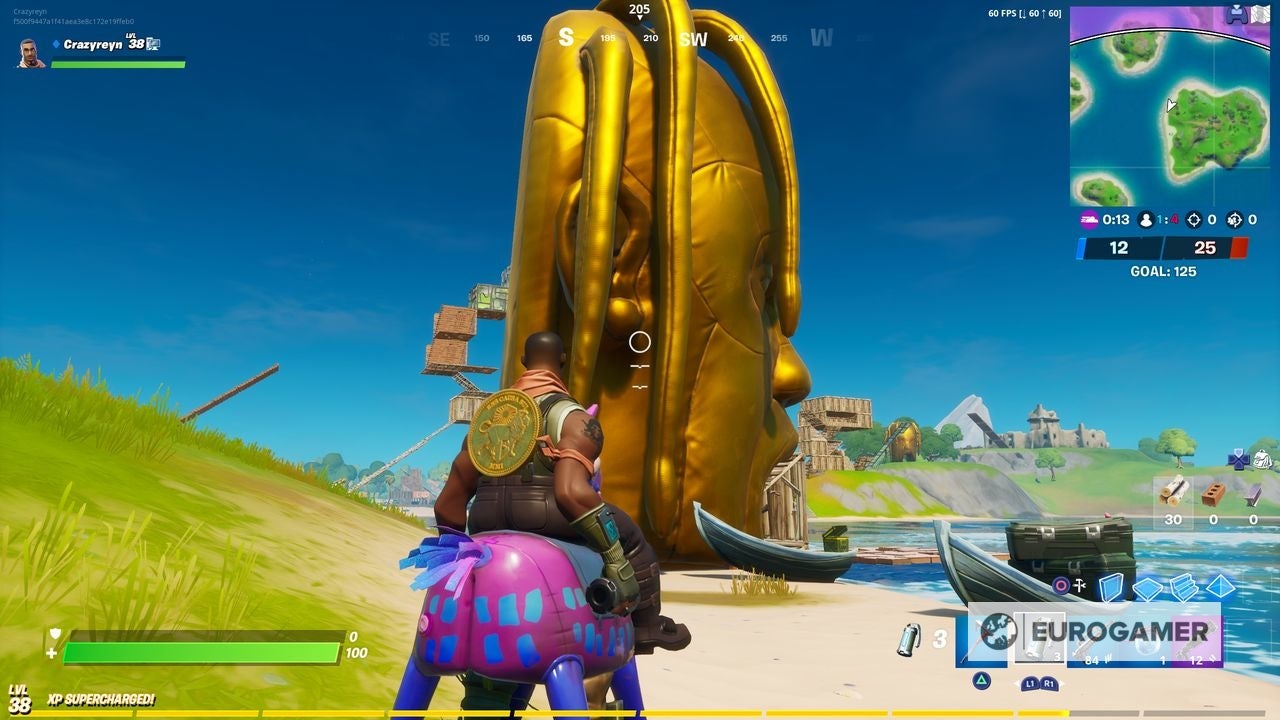 Two are next to one another west of Sweaty Sands: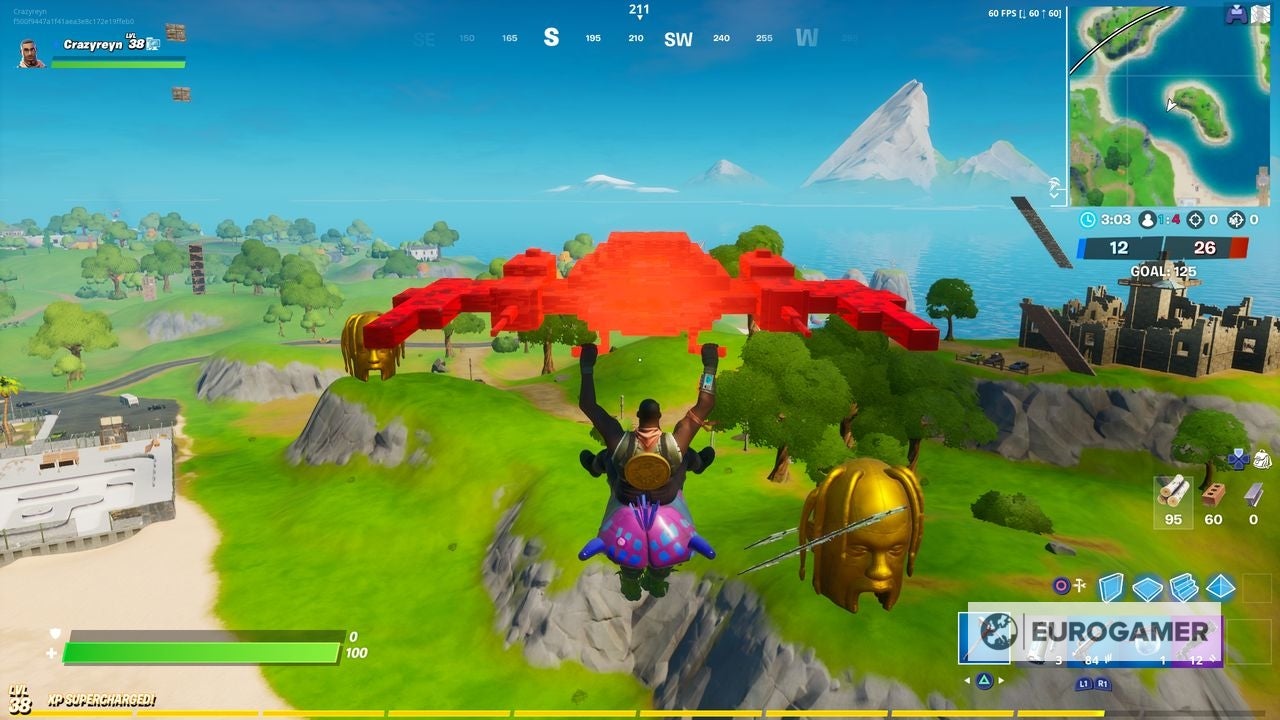 Finally, one at the far end north-east of the shore, on a cliff top: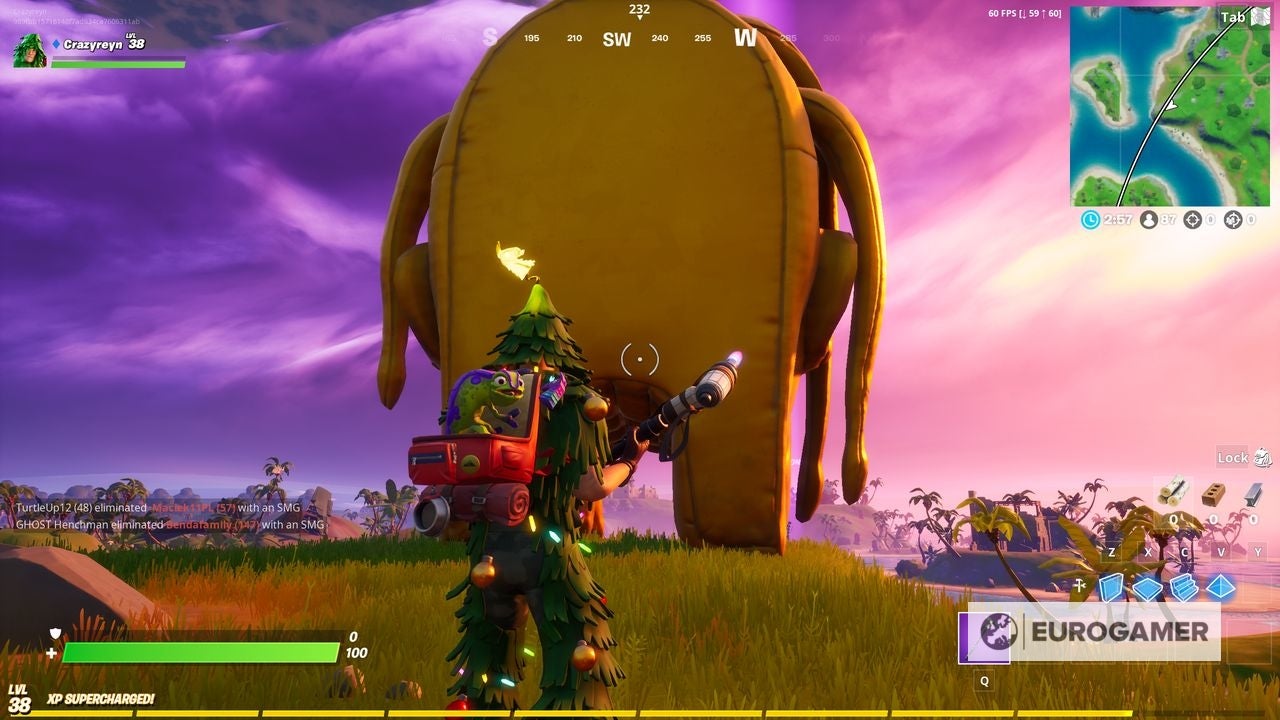 You can do all five in a single match or across multiple - whatever's easiest for you. Once done, the spray is yours!