Where to find Fortbyte 49: Found in Trog's Ice Cave in Fortnite
Where to find Trog's Ice Cave for the latest Fortbyte.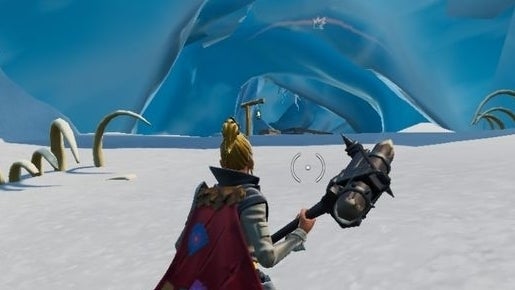 Where to find Fortbyte 49: Found in Trog's Ice Cave in Fortnite
Fortbyte 49 is located within Trog's Ice Cave. The obvious clue is it's within the frozen south-west corner of the map, and if you've been keeping up to date with Fortnite's challenges for a few seasons now, the location is a familiar one.
Specifically, it's just north of the larger island near the south coast: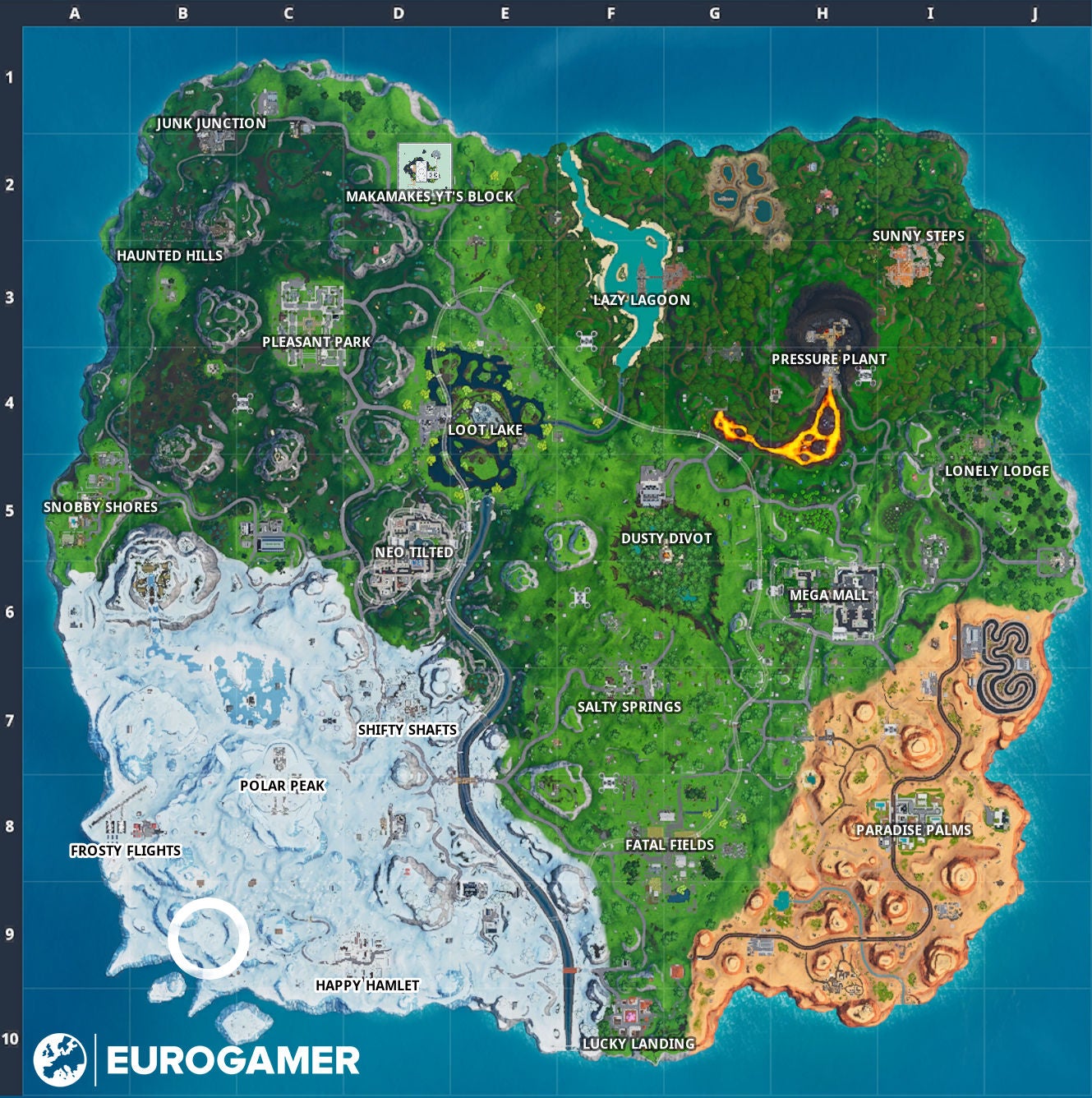 There are two ways to enter. One is from above, where there's a hole in the ground surrounded by a set of trees. The easiest, however, is to the south, where the mouth of the cave is.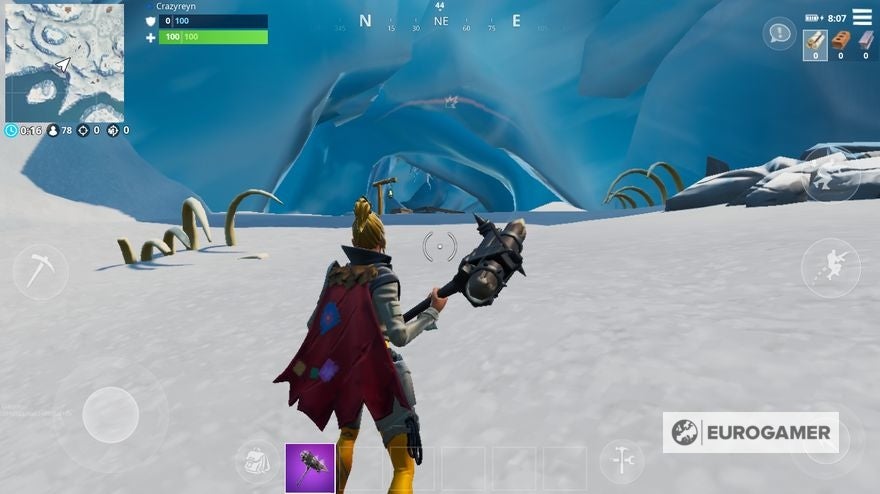 Inside is a wooden hut. Enter inside, and Fortbyte 49 is in the corner, ready for the taking.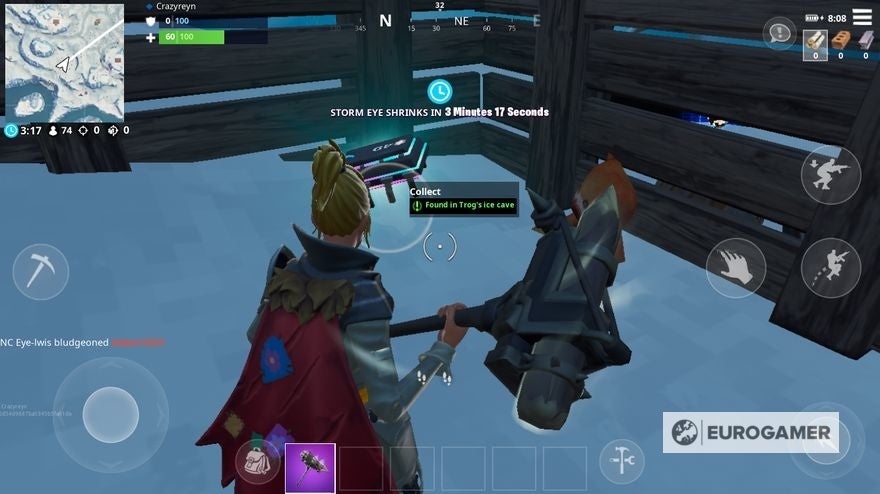 What else do you need to know about the Trog's Ice Cave Fortbyte?
There are no other requirements to finding and collecting Fortbyte 49, so grab it and you're then done.
If you're struggling to get it - especially when the Fortbyte first goes live, since everyone else is doing the same - we recommend either coming back either on a later date, a later time in the match (you can hover over the location until the initial rush as gone) or by playing a less competitive mode, such as Team Rumble, where there are less enemies to kill you.
All done? There are more Fortnite Challenges and Fortbyte locations to complete.
---
Fortnite Chapter 4 Chapter 1 is here, complete with a new augments system, the coming arrival of Geralt and the Ageless Champion to beat! We've also got a present list for Winterfest and Cozy Lodge and pizza slice locations. Meanwhile, learn how to get XP fast, earn the Victory Umbrella, find character locations and earn a Victory Crown.
---