Where to find Fortbyte 11: Found beneath a circling jungle parrot in Fortnite
Where to find the circling jungle parrot for the latest Fortbyte.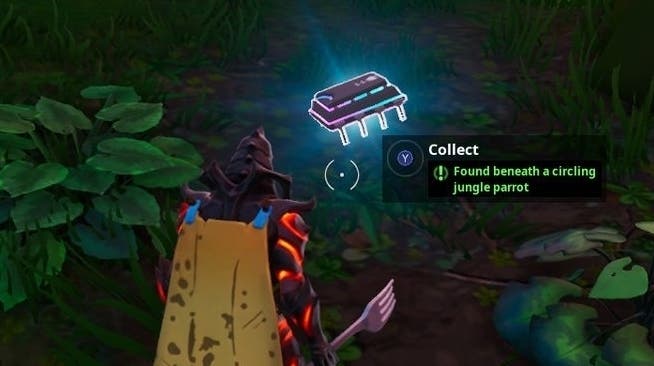 Where to find Fortbyte 11: Found beneath a circling jungle parrot in Fortnite
The circling parrot is within the jungle area, which is to the north-east of the map: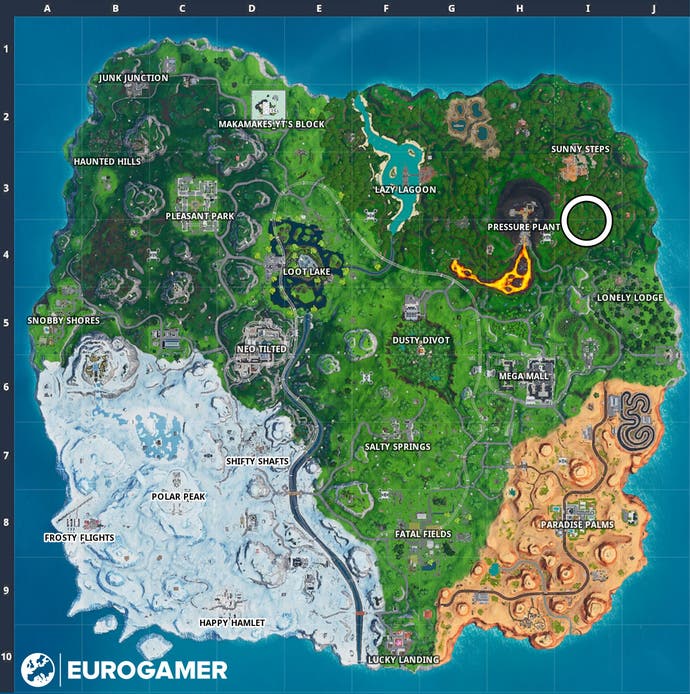 Specifically, it is west of Pressure Plant, the volcano-based named location.
Follow the text of 'Pressure Plant' west down the volcano, where there's a path leading down, and at the bottom you'll see the parrot circling overhead.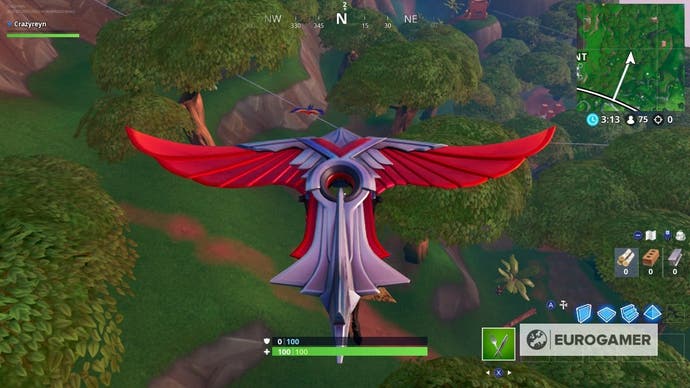 Go underneath, and you'll see the Fortbyte resting by the base of a tree.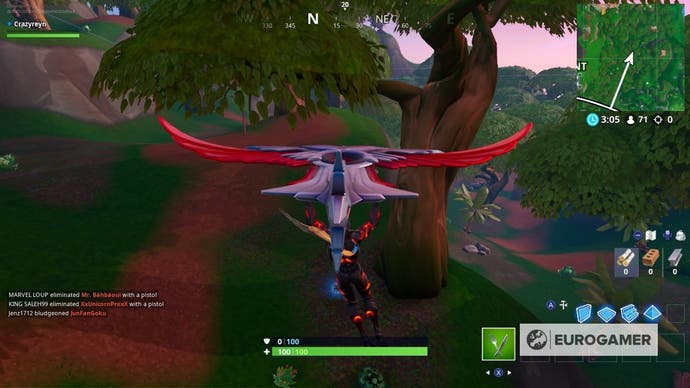 There's no other steps - just grab it and it's yours.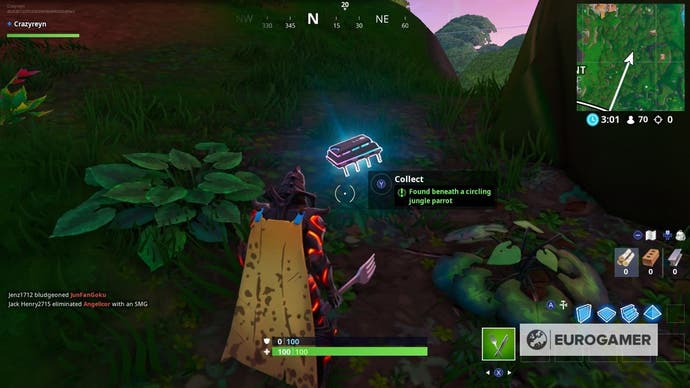 What else do you need to know about the circling parrot Fortbyte?
If you're struggling to get it - especially when the Fortbyte first goes live, since everyone else is doing the same - we recommend either coming back either on a later date, a later time in the match (you can hover over the location until the initial rush as gone) or by playing a less competitive mode, such as Team Rumble, where there are less enemies to kill you.
All done? There are more Fortnite Challenges and Fortbyte locations to complete.
---
Fortnite Chapter 4 Season 2 is here and with it comes Force Abilites and Lightsabers in the Star Wars 2023 event and a new selection of Battle Pass skins! Take a look at the Eren Jaeger skin too! If this is something you want, take a look at our challenge guides that show you the Jaeger's Family Basement location, plus how to find and use ODM Gear. Don't forget to complete the new challenges, including winning arcade games, knocking back players with the Kinetic Blade, shooting targets while on a Grind Rail and restoring health or shields on a Grind Rail. Meanwhile, learn what the best weapons are, new map changes, how to get XP fast, use the best PC settings, earn the Victory Umbrella and earn a Victory Crown.
---