Fortnite: Clark Kent, Armored Batman and Beast Boy locations explained
Where to find each superhero to help you with the Superman quests.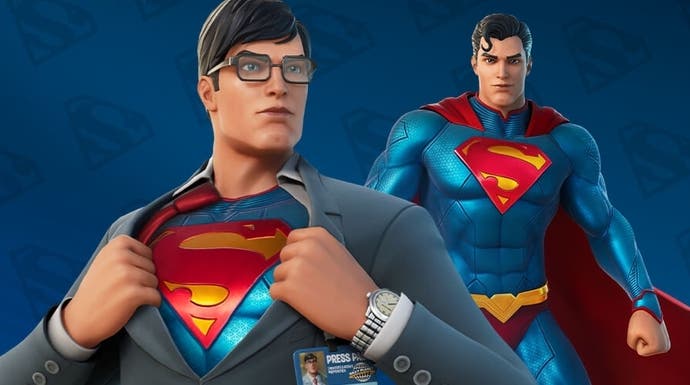 Fortnite's Clark Kent, Armoured Batman and Beast Boy are three characters introduced in Season 7 as part of the Superman quest.
As part of unlocking the Superman skin, you must complete quests given to you from each of these characters, who are dotted around the map.
Once you have completed enough quests from the trio, the skin is then yours - so learning where to track down each one is worth knowing.
---
Note this particular challenge is no longer able to be completed. What's new? Chapter 4 Season 2 has arrived! New additions include the Grind Rails and Kinetic Blades, along with the new Battle Pass, character collection and Eren Jaeger skin. It's a good idea to know how to get XP fast in Fortnite.
---
Where to find Clark Kent, Armoured Batman and Beast Boy in Fortnite
You can find Clark Kent, Armoured Batman and Beast Boy in the following locations at a glance: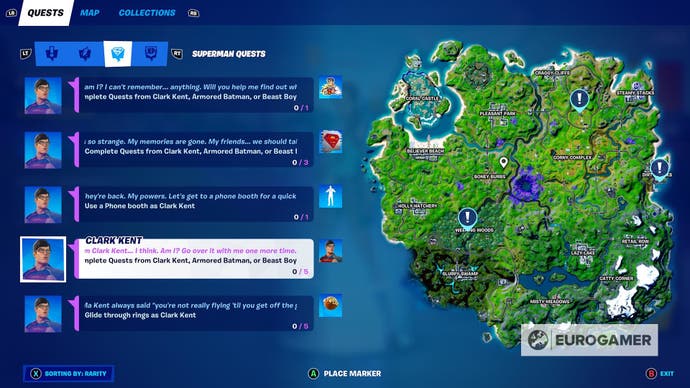 Armoured Batman can be found in the southeastern area of Dirty Docks, close to the ocean and south of the container area when looking at the map.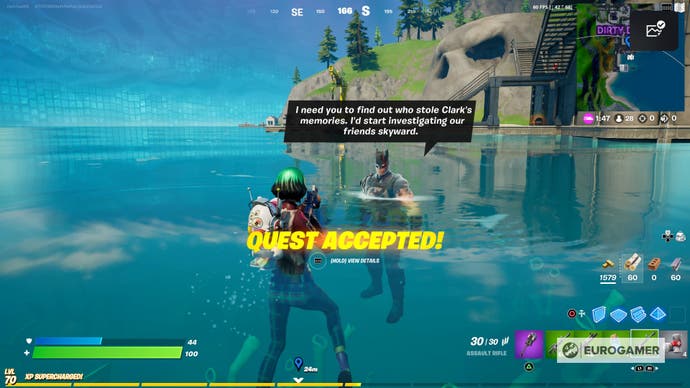 Beast Boy is located in Weeping Woods. He's usually patrolling the wooden bridge that is right in the centre, and can be spotted either inside one of the houses or walking on the bridge itself.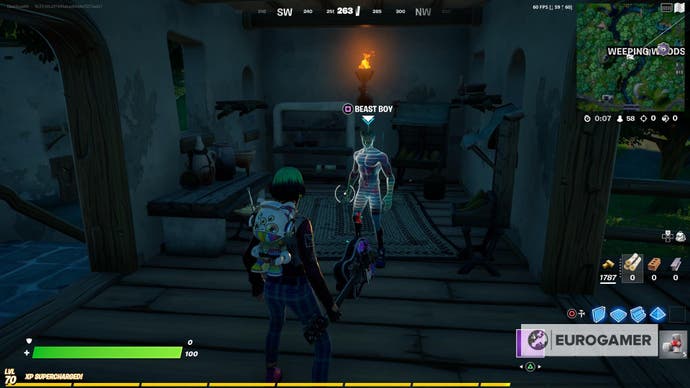 Lastly, Superman can be seen at The Orchard, which is the farm above Corny Complex when looking at the map. He's always inside the house located north.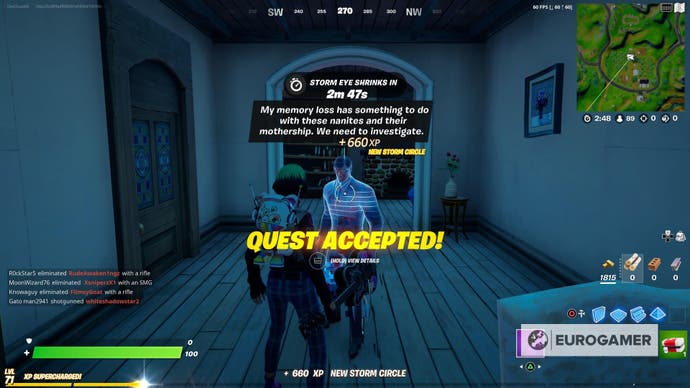 Even if you prefer to talk to just a single character, it's worth chatting to all three to flesh out your character collection for the season.
---
Fortnite Chapter 4 Season 2 is here and with it comes Force Abilites and Lightsabers in the Star Wars 2023 event and a new selection of Battle Pass skins! Take a look at the Eren Jaeger skin too! If this is something you want, take a look at our challenge guides that show you the Jaeger's Family Basement location, plus how to find and use ODM Gear. Don't forget to complete the new challenges, including winning arcade games, knocking back players with the Kinetic Blade, shooting targets while on a Grind Rail and restoring health or shields on a Grind Rail. Meanwhile, learn what the best weapons are, new map changes, how to get XP fast, use the best PC settings, earn the Victory Umbrella and earn a Victory Crown.
---
Where else to find Clark Kent, Armoured Batman and Beast Boy in Fortnite
At launch, all three superheroes associated with the Superman quest - Clark Kent, Armoured Batman and Beast Boy - had not appeared on the map.
Though they do appear now, if they disappear again - or if you want another method of finding them - there is a workaround. If you visited a payphone around the island, there was a chance it'll be one of the three characters. If so, this would count as one of the five quests you need for the Superman skin.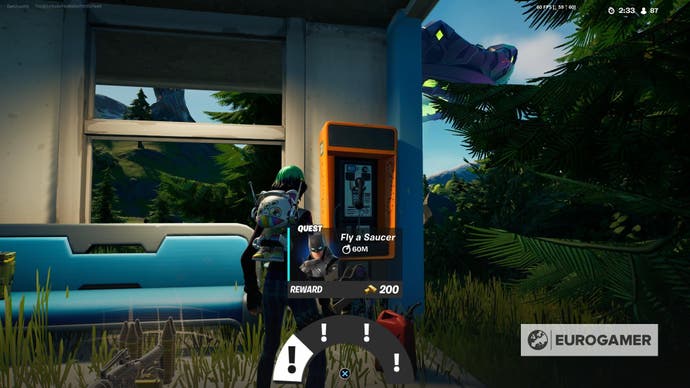 We tested this and was able to obtain - and complete - quests from Armored Batman, including one which involved locating a Saucer. To clarify, the chances of it being Clark Kent, Armoured Batman or Beast Boy is not guaranteed - but we visited the same payphone three times, and out of those, spoke to Armored Batman twice.
For example, he gave us a 'fly a saucer' quest, which we were then able to complete, going towards our Superman skin challenge total.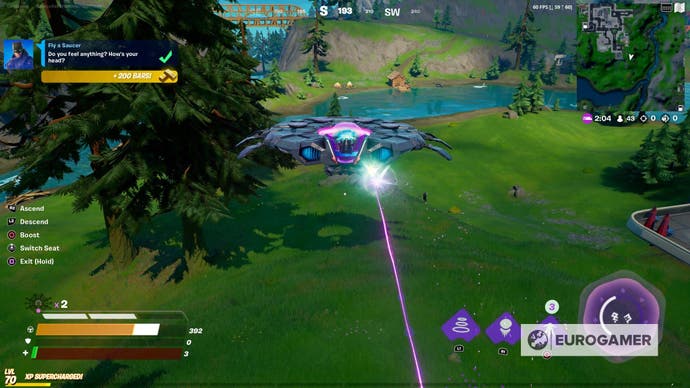 It's worth keeping in mind that this method still works, and may come in handy in case you stumble upon many other players trying to complete the quest, and either kill you or the NPC. However, there are reliable and fixed locations of all three to chat to.
If you'd like to learn more about Fortnite Season 7, then check out our pages on alien artefacts, cosmic chests and Legendary Quests.