Fortnite waterfall locations explained
Where to find all waterfall locations in Fortnite.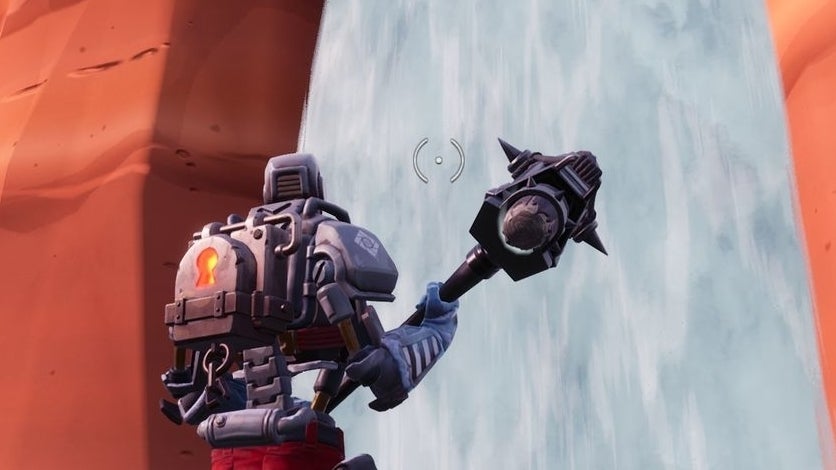 Fortnite waterfall locations
You need to visit a total of seven Fortnite waterfall locations in order to complete the challenge. There are thankfully more than that, and you can see them all here at a glance: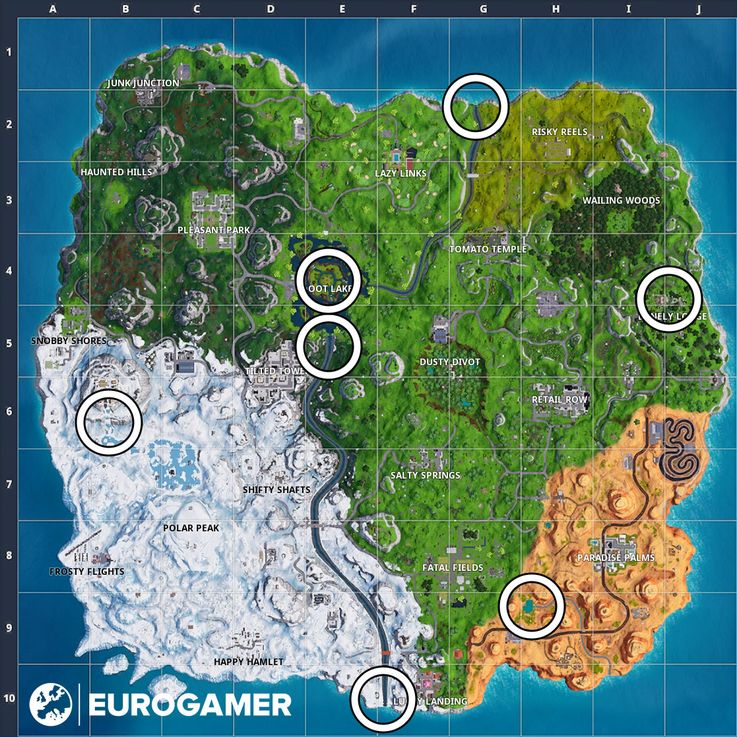 Specifically, here's where you need to go:
Loot Lake has three waterfalls in close proximity, all surrounding the centre of the named location. If you want to speed through the challenge, then visiting here gives you an easy way to get almost half your waterfall locations completed.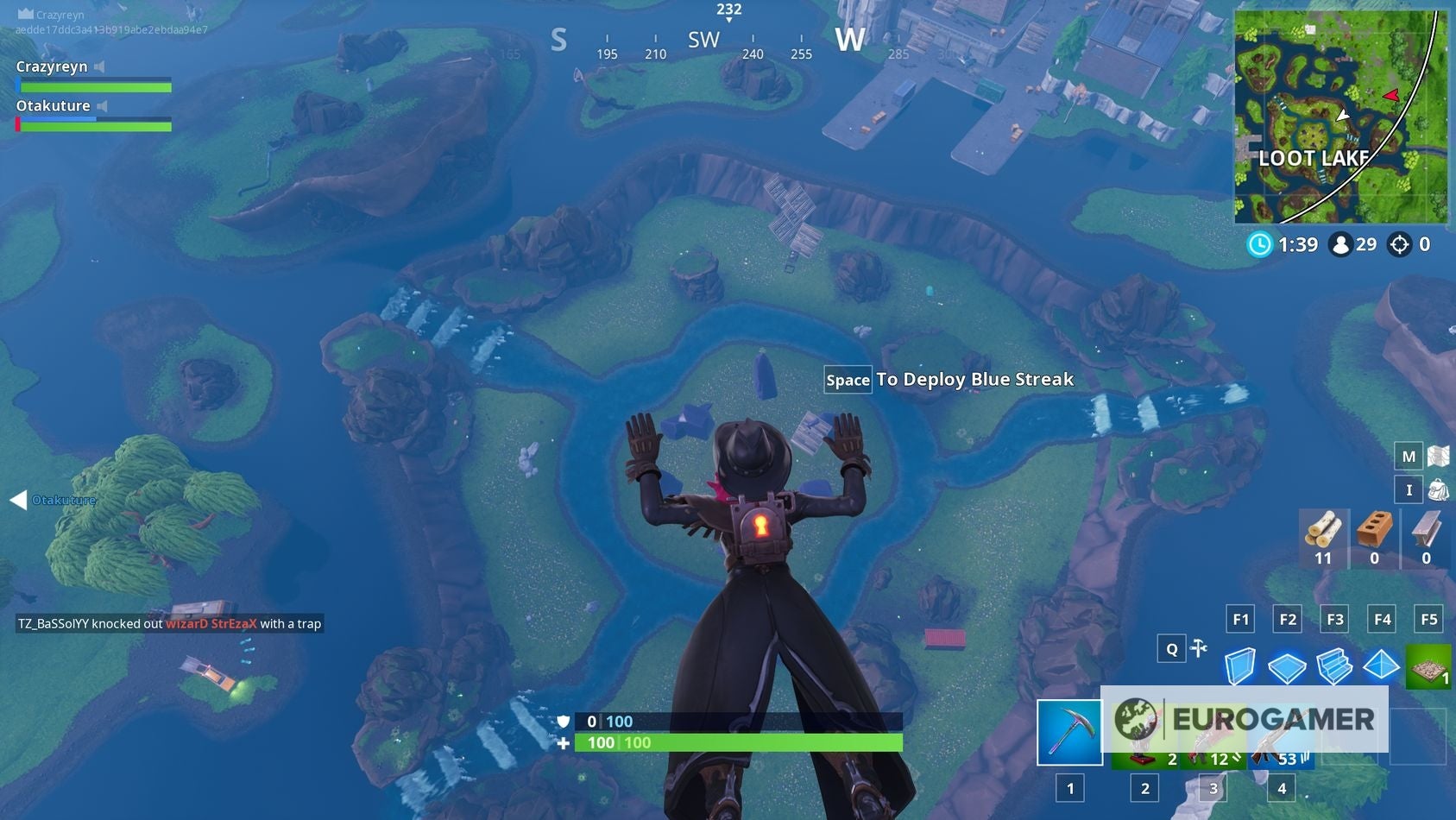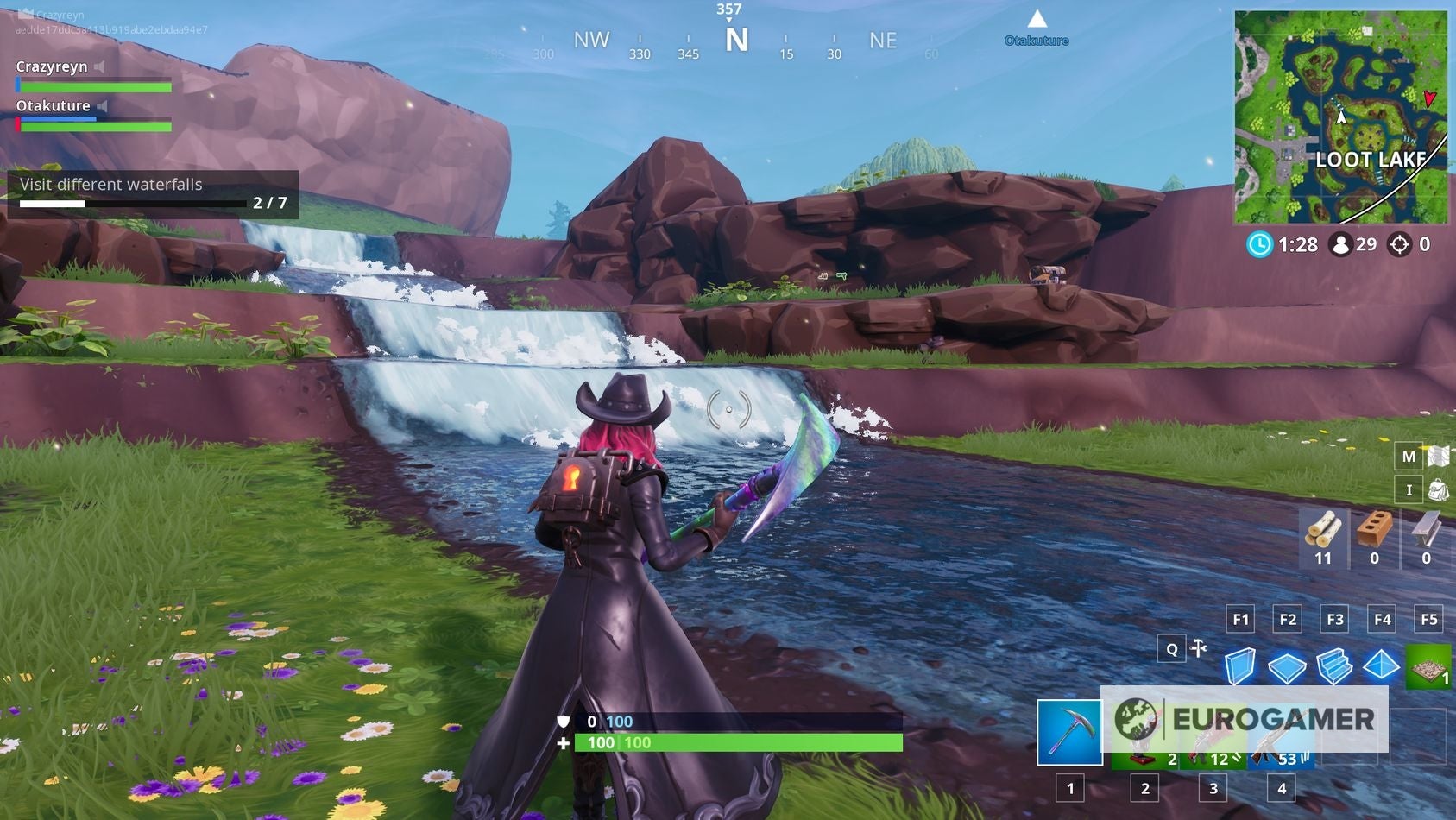 South of Loot Lake is another waterfall, where the river continues flowing: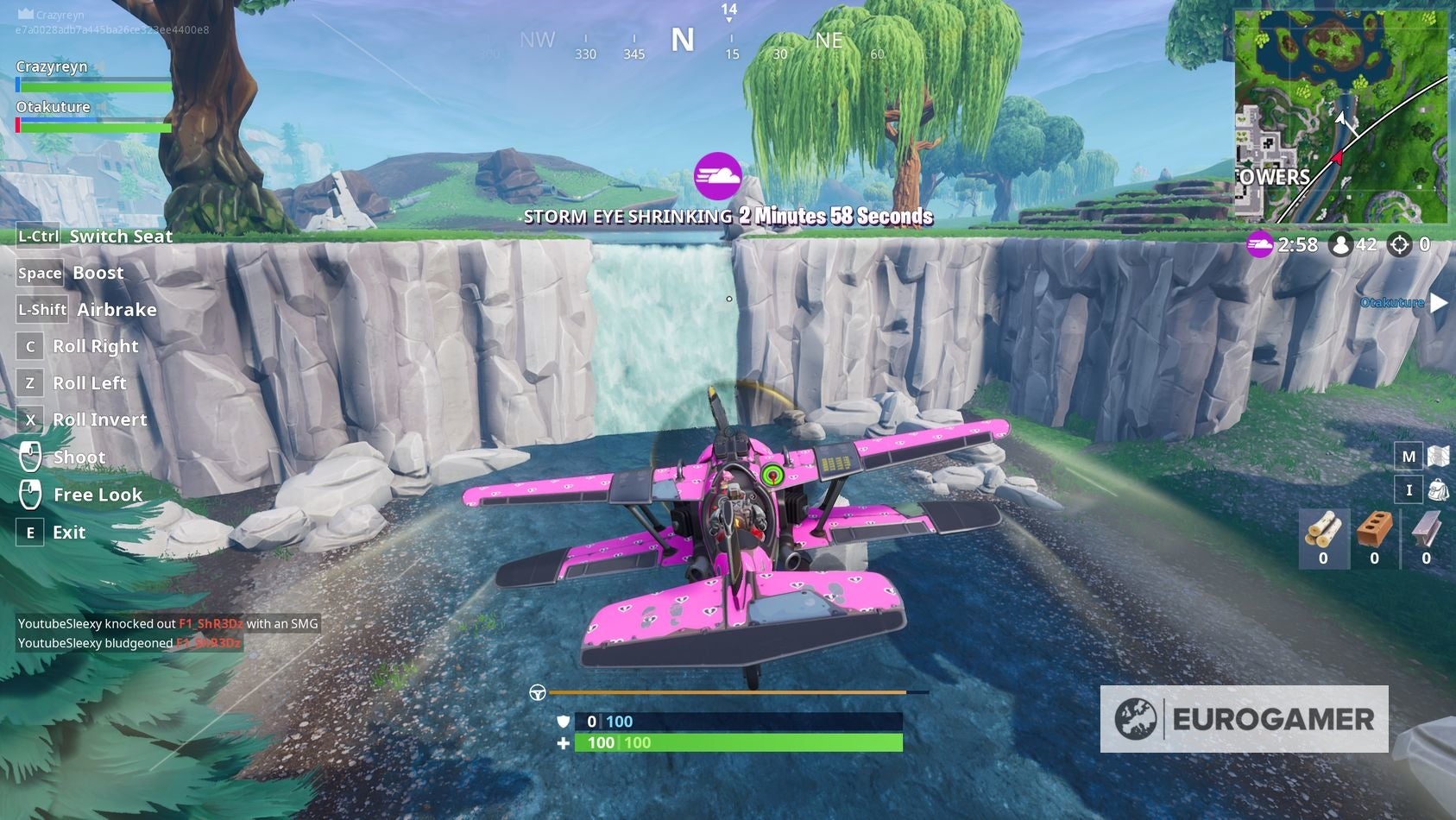 Lonely Lodge, to the east of the large building in the north of the named location: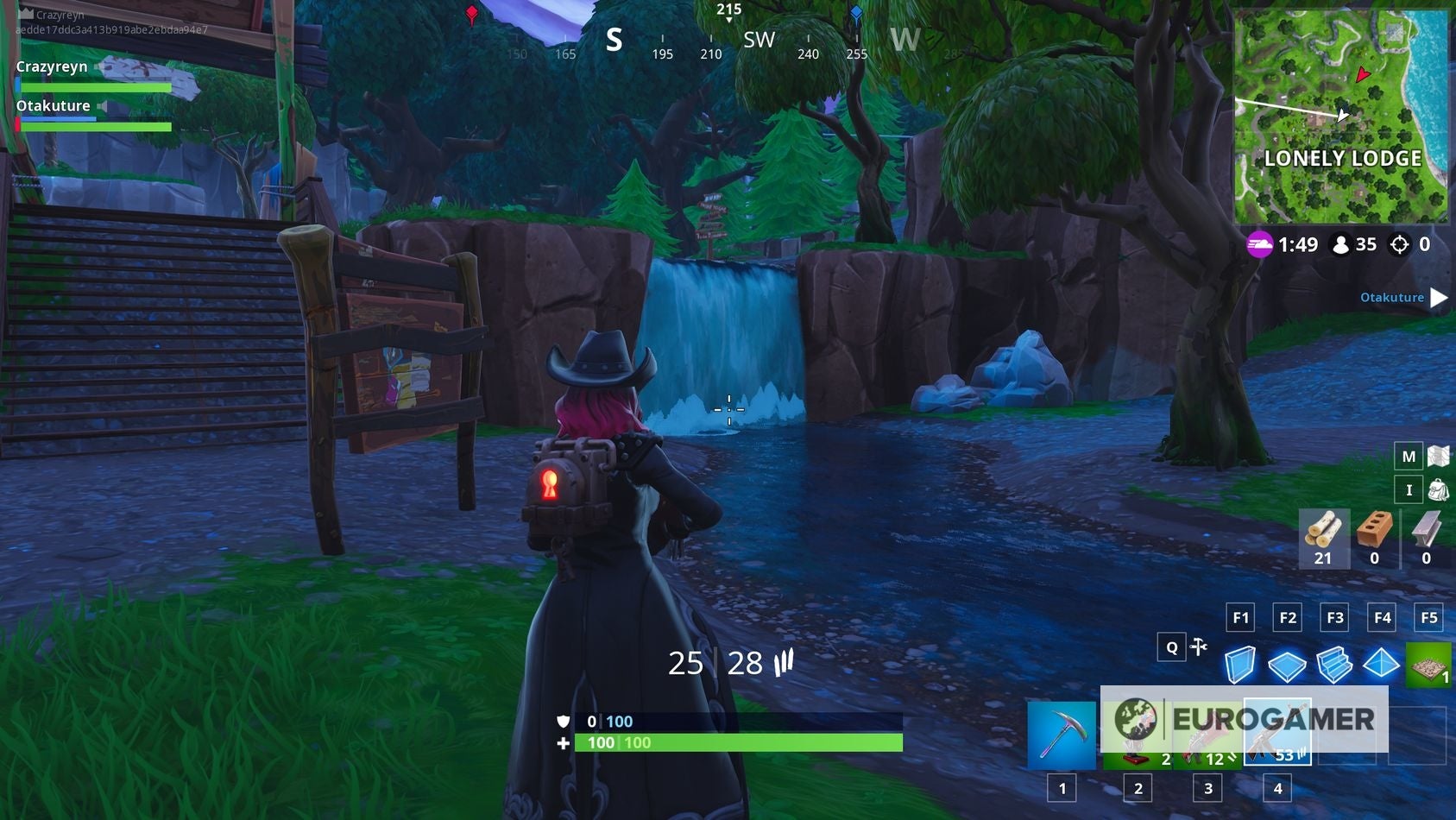 Desert Oasis that's north of the road running horizontally across the desert, with the waterfall to the east of oasis:
Viking Village in the north of the frozen area has a waterfall on the south side: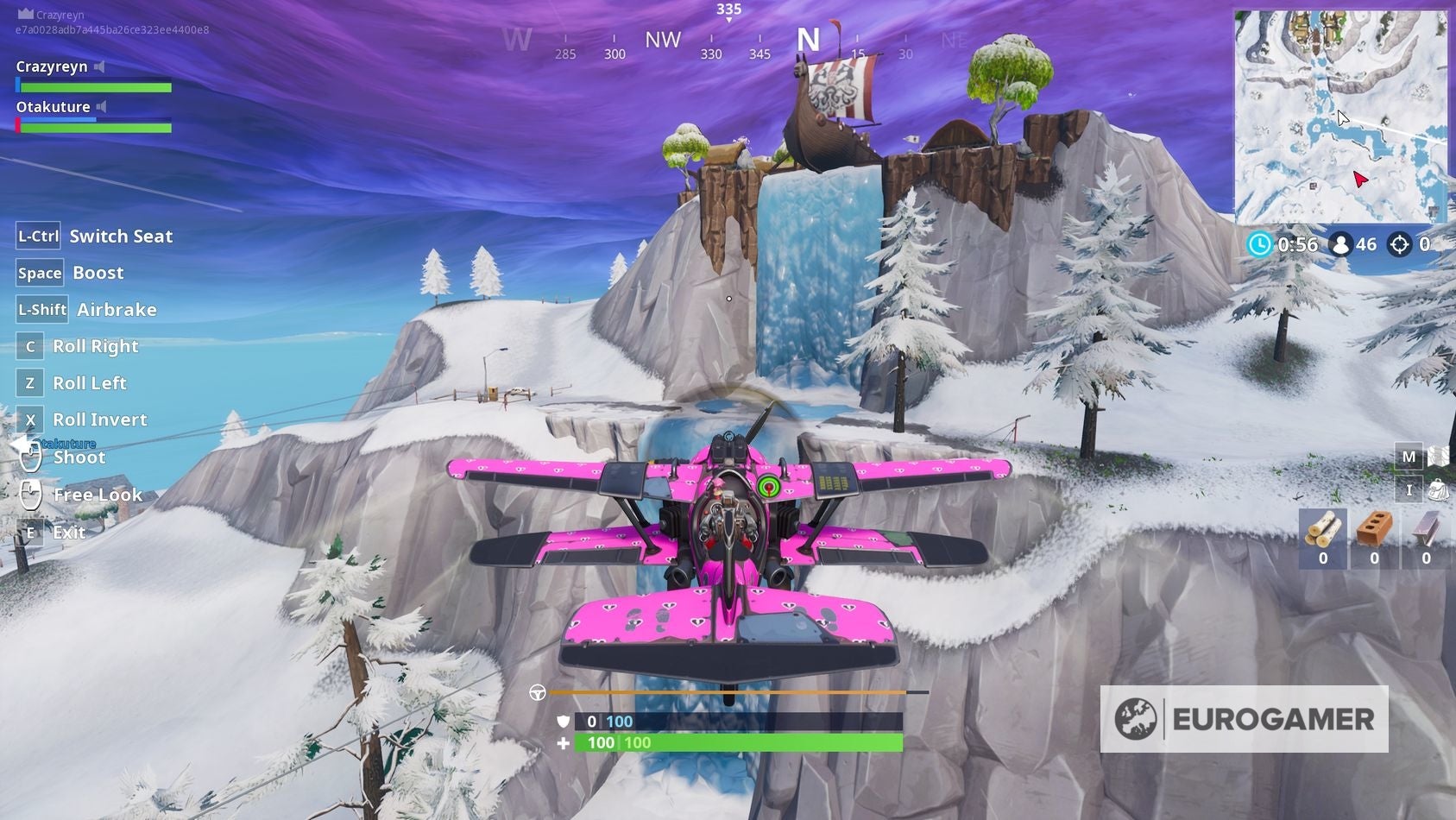 South end of the river that runs through the map, at the cliff edge: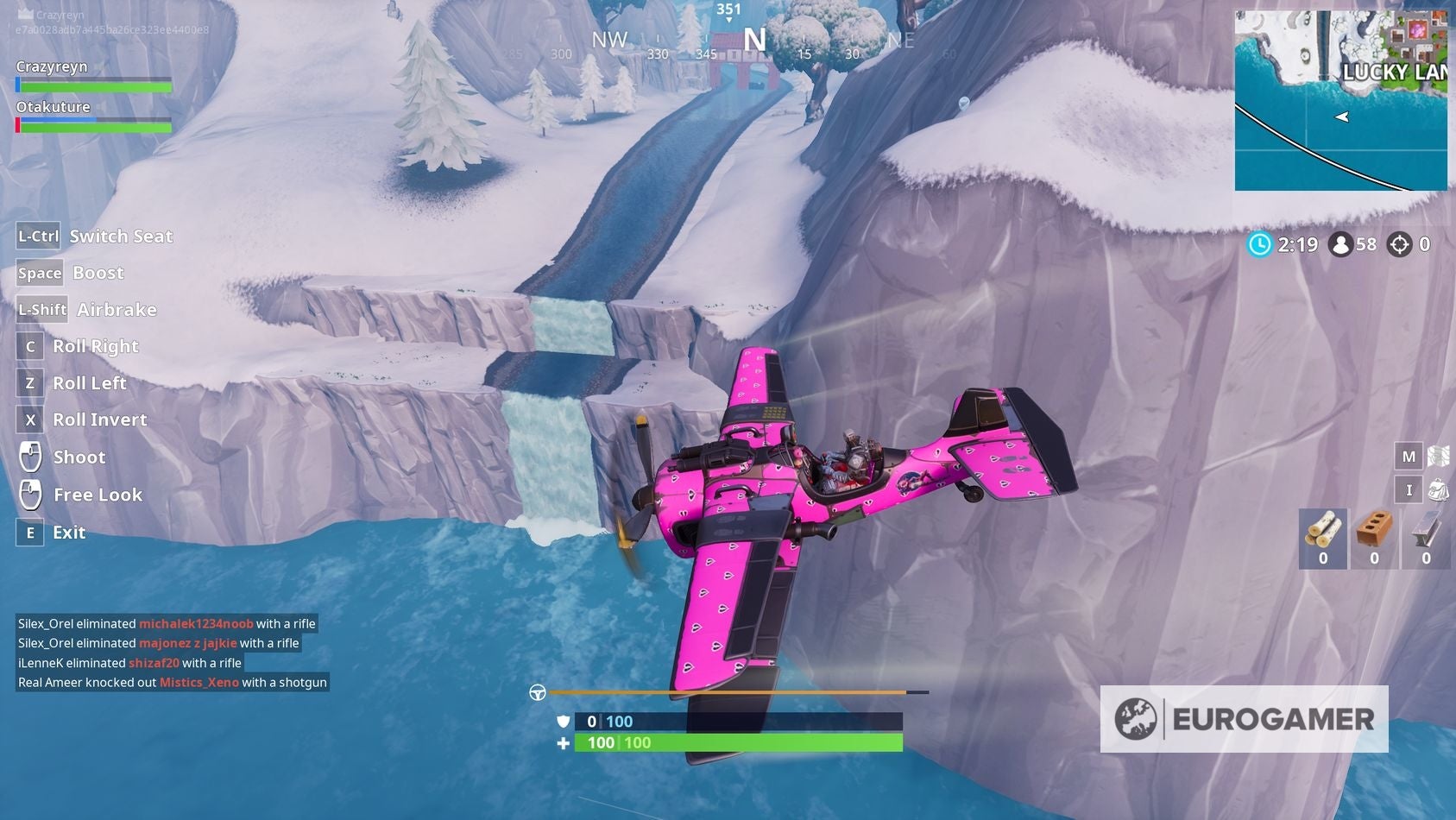 North end of the river that runs through the map, at the cliff edge: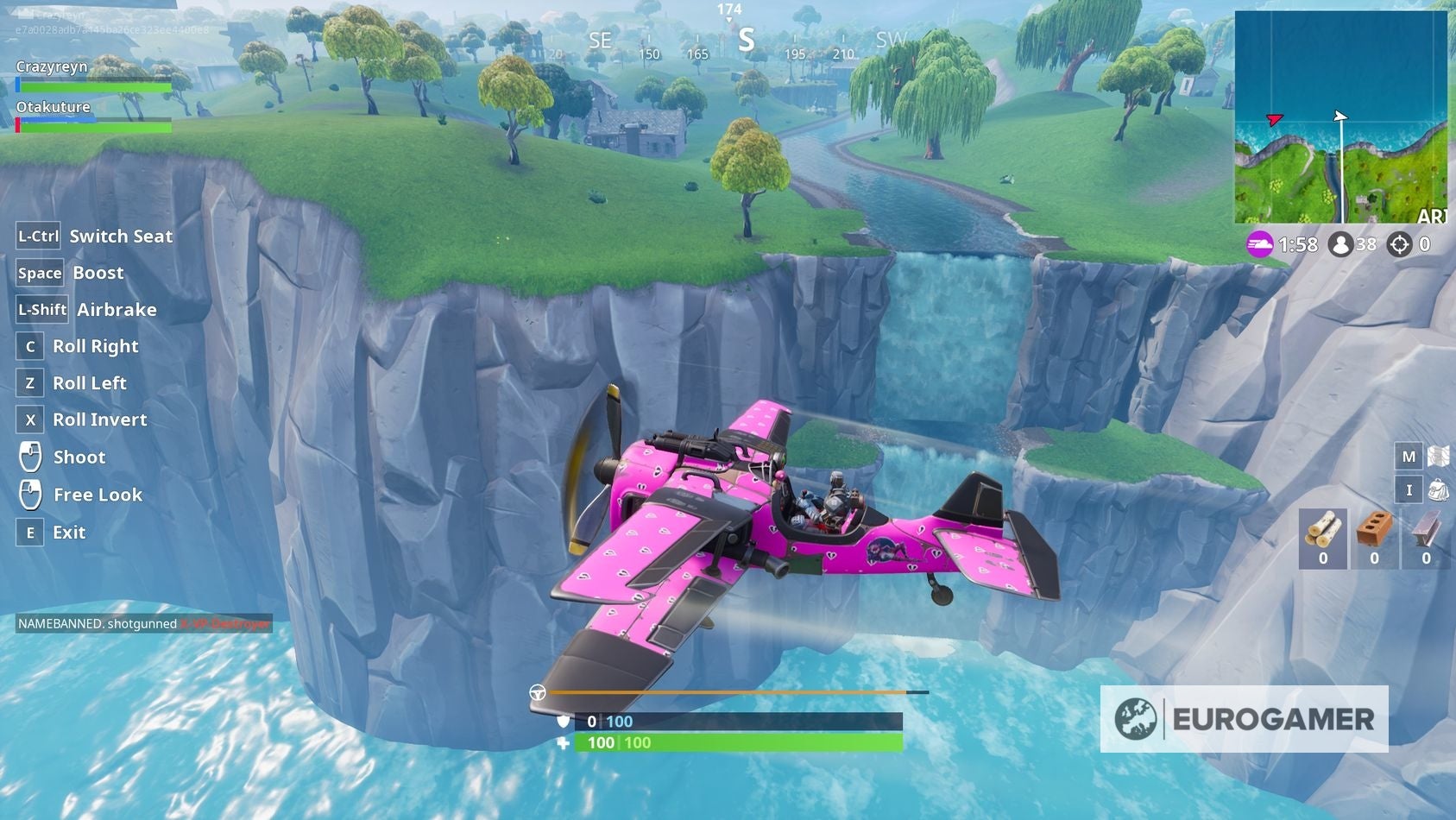 ---
Fortnite Chapter 4 Season 2 is here and with it comes a new selection of Battle Pass skins! Take a look at the upcoming Eren Jaeger skin too! Don't forget to complete the new challenges, including winning arcade games, knocking back players with the Kinetic Blade, shooting targets while on a Grind Rail and restoring health or shields on a Grind Rail. Meanwhile, learn what the best weapons are, new map changes, how to get XP fast, use the best PC settings, earn the Victory Umbrella and earn a Victory Crown.
---
What else do you need to know about Fortnite waterfall locations?
This is, thankfully, a nice and easy task.
All you need to do is simply visit each waterfall location. Though you might have to get closer to some rather than others, when you reach a certain proximity the challenge counter will appear in the upper left corner to let you know you've been successful.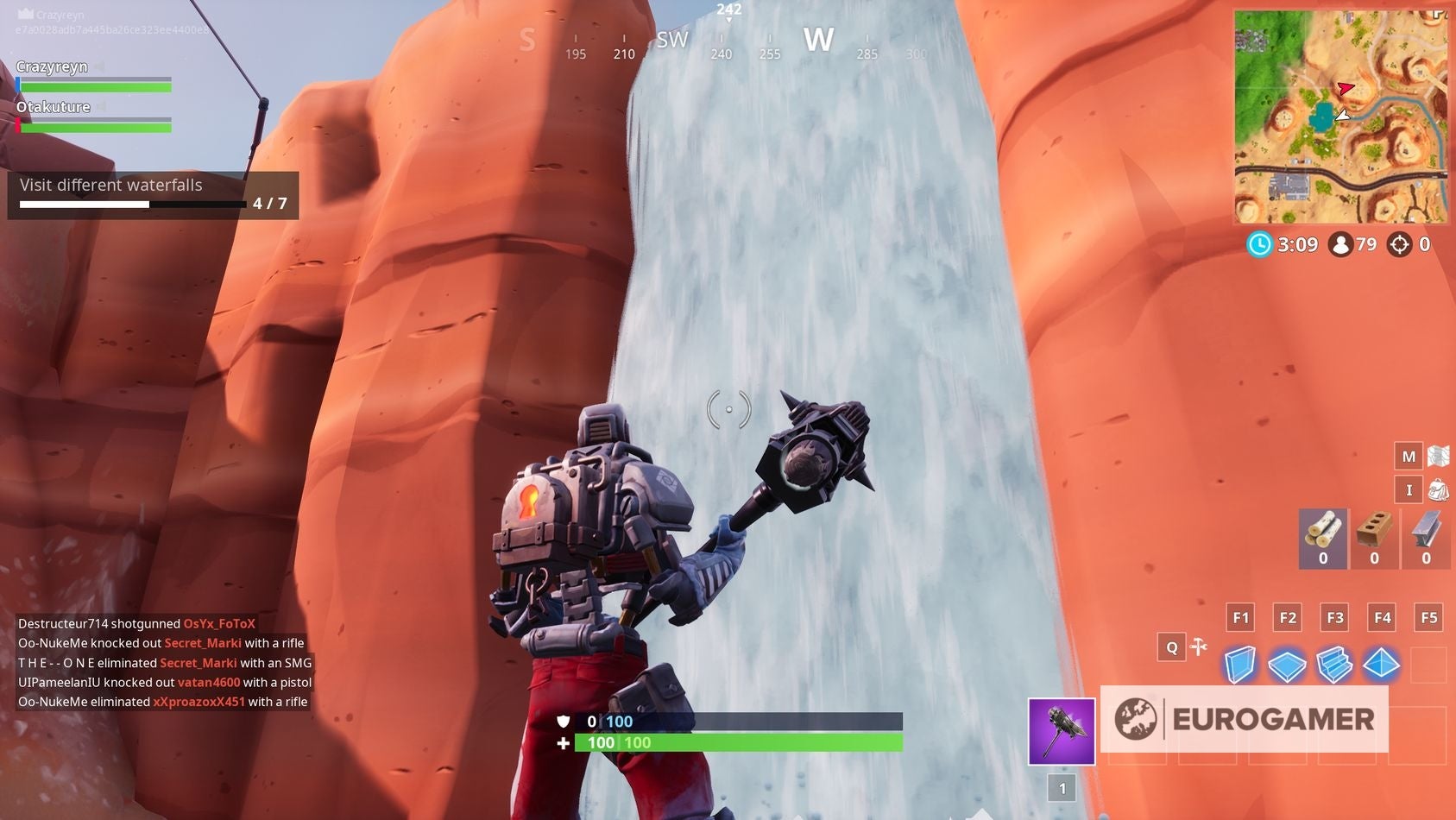 You can even visit them all by plane, which is the fastest way to do it. You might have to fly in nice and close, but means you can in theory get them all done in a single match.
Once you've opened seven in total, you're all done. There are plenty of other Challenges to take on this week though - so keep playing!