Fortnite Streetlight Spotlight locations - Where to dance under Streetlight Spotlights in Fortnite
Where to find Streetlight Spotlight locations dotted across Fortnite.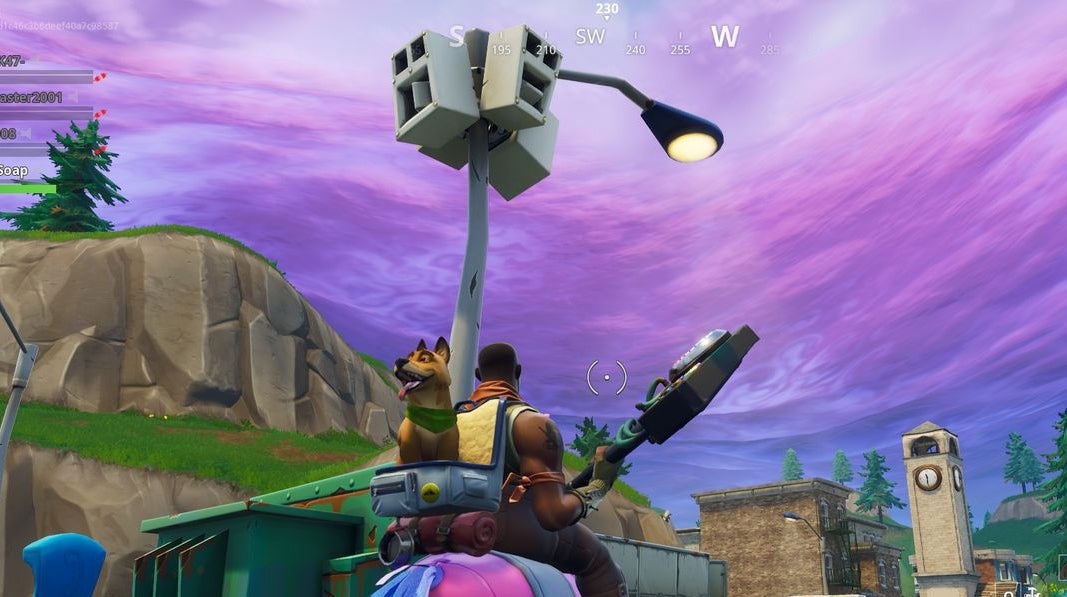 Finding the Streetlight Spotlight locations - and then managing to actually danceunder different Streetlight Spotlights is the objective of one of Fortnite's many Weekly Challenges.
Completing it will give you additional XP to help go towards your many Season 6 rewards. Note you'll need to be a Battle Pass holder in order to undertake this challenge.
---
Note this particular challenge is no longer able to be completed. What's new? Chapter 4 Season 2 has arrived! New additions include the Grind Rails and Kinetic Blades, along with the new Battle Pass, character collection and Eren Jaeger skin. It's a good idea to know how to get XP fast in Fortnite.
---
On this page:
Fortnite Streetlight Spotlight locations: Where are Streetlight Spotlights in Fortnite?
You need to dance under a total of seven Streetlight Spotlights to compelte this week's challenge - we've found ten so far, although it's worth noting that there may actually be more, making your life a little easier.
Here are 10 Streetlight Spotlights we've found so far - enough to complete the challenge: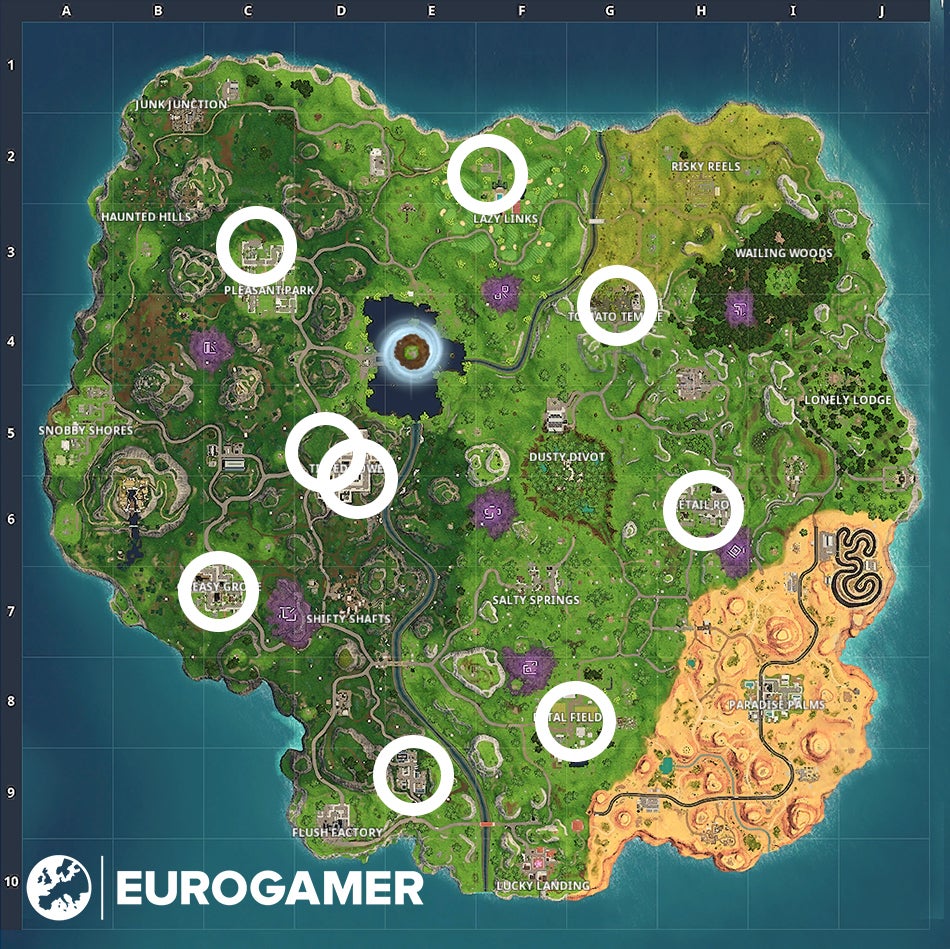 Specifically, these are found in the following locations.
Greasy Grove, in the centre of the area: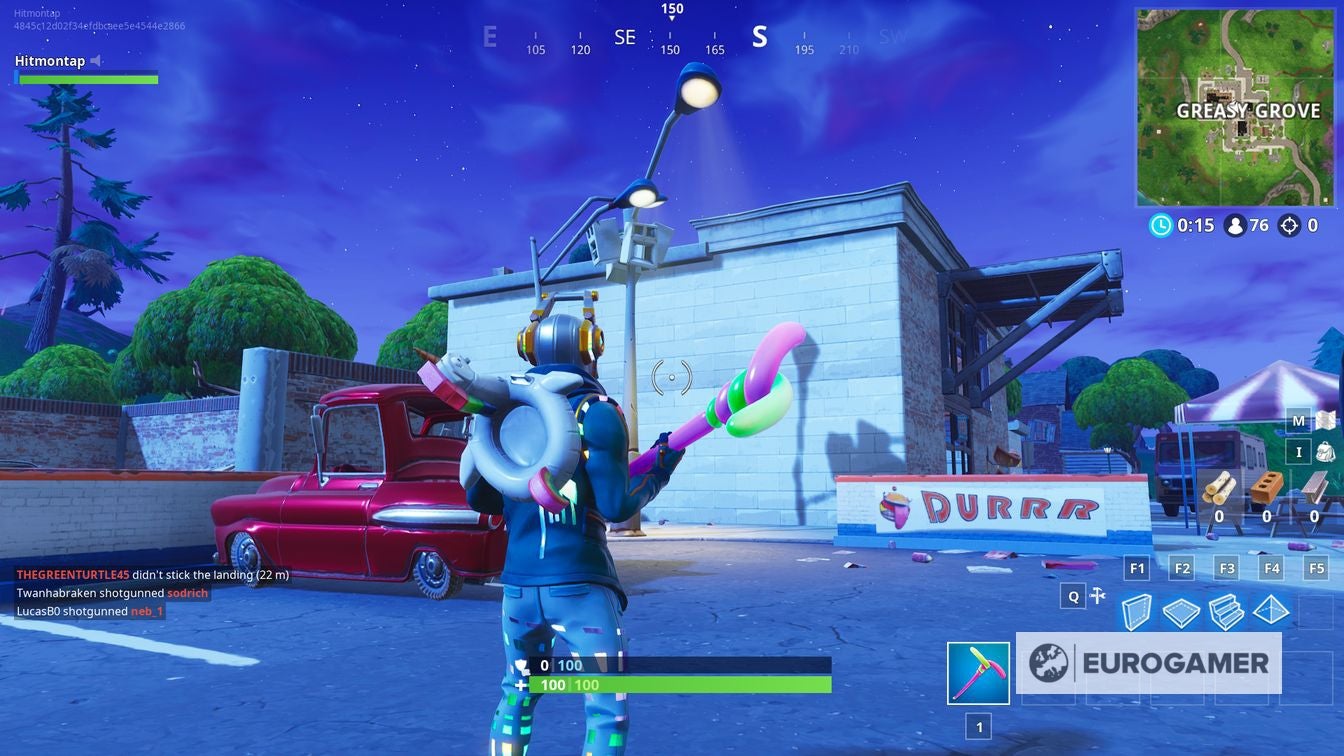 Tilted Towers 1, north-western area: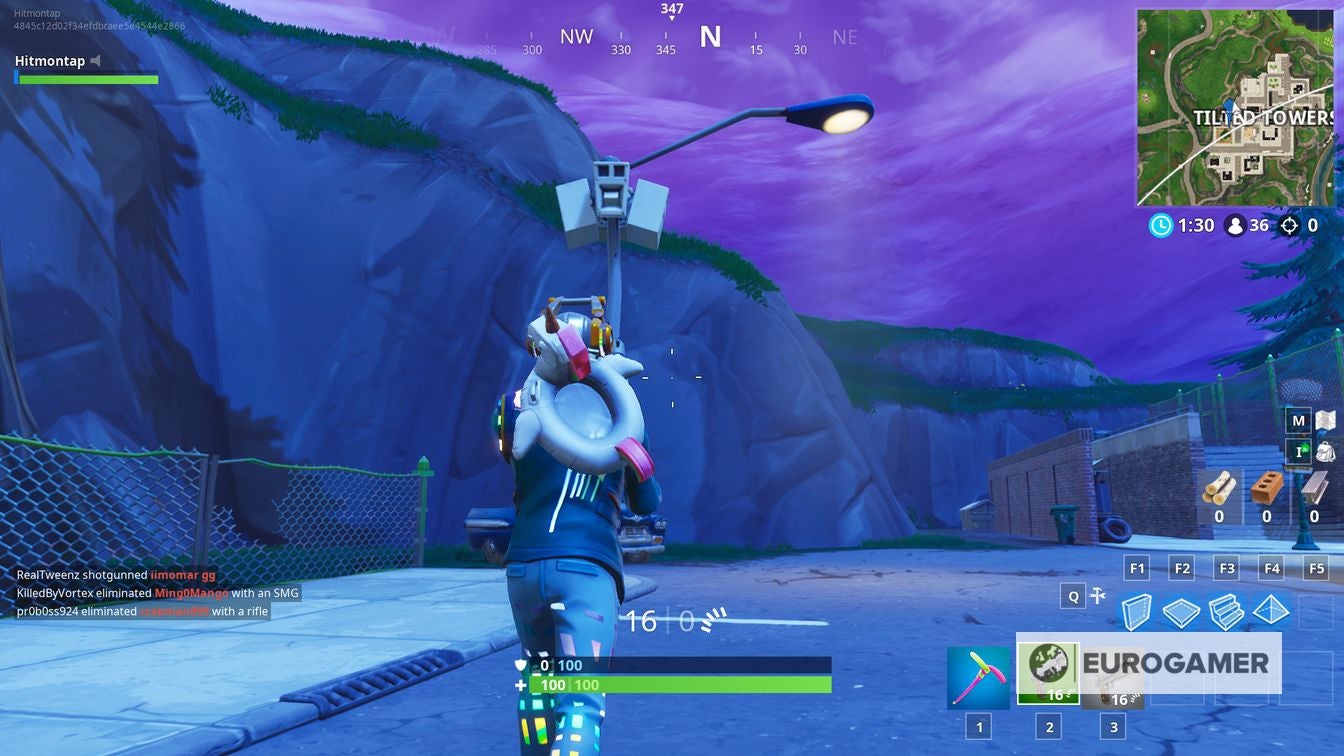 Tilted Towers 2, central, eastern area: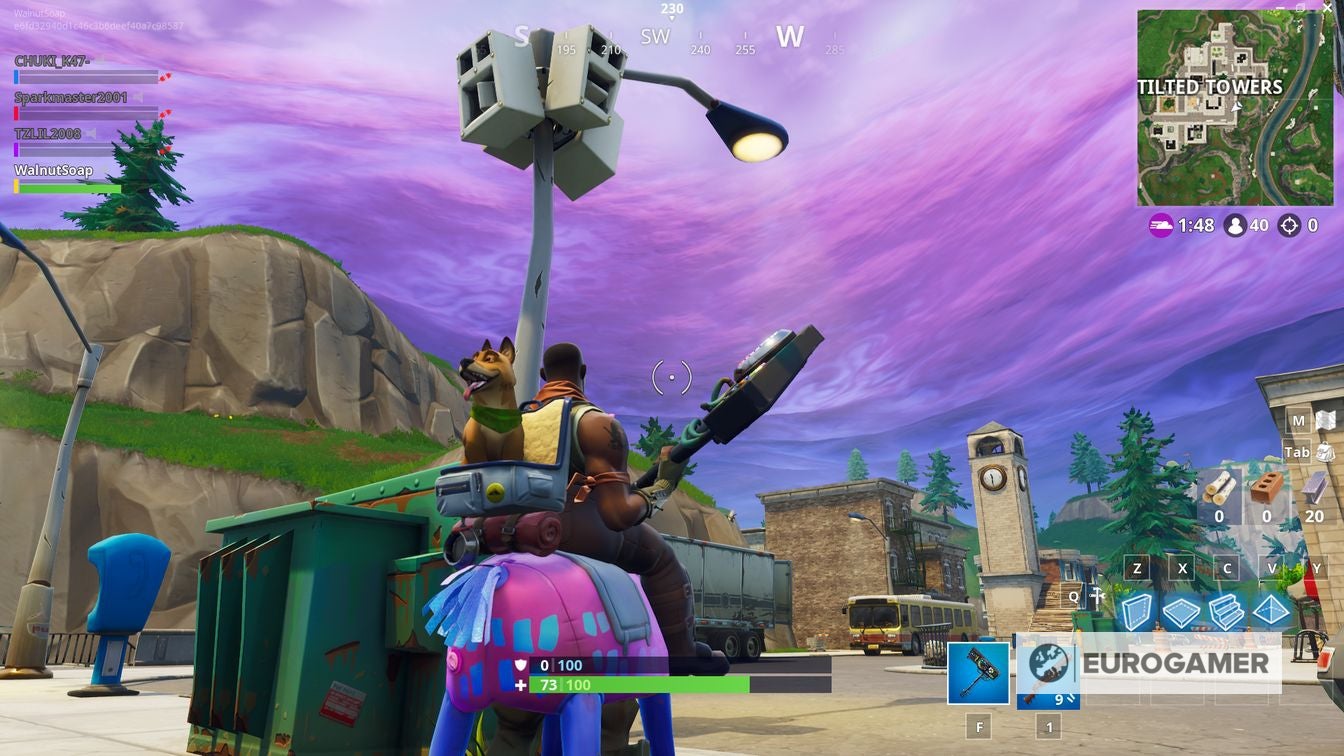 Pleasant Park, in the farthest north of the area: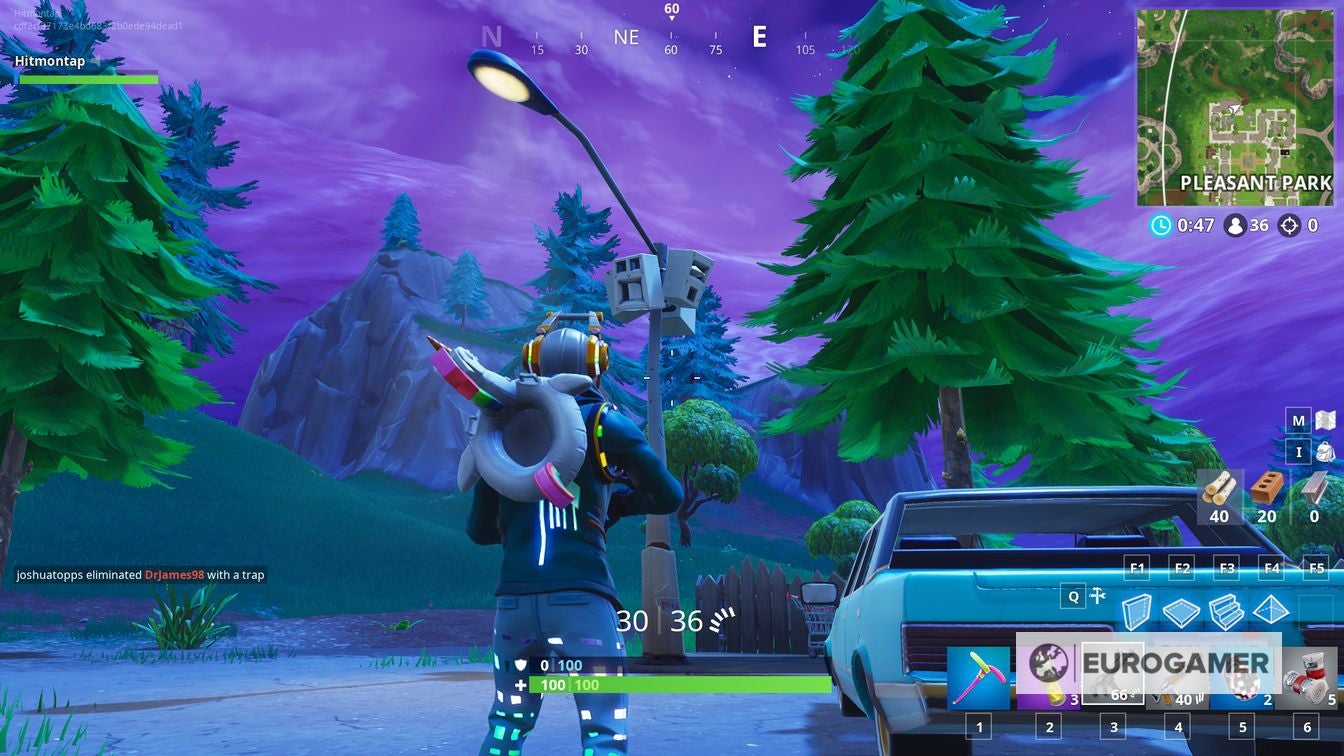 Lazy Links, again, in the far north, in the car park: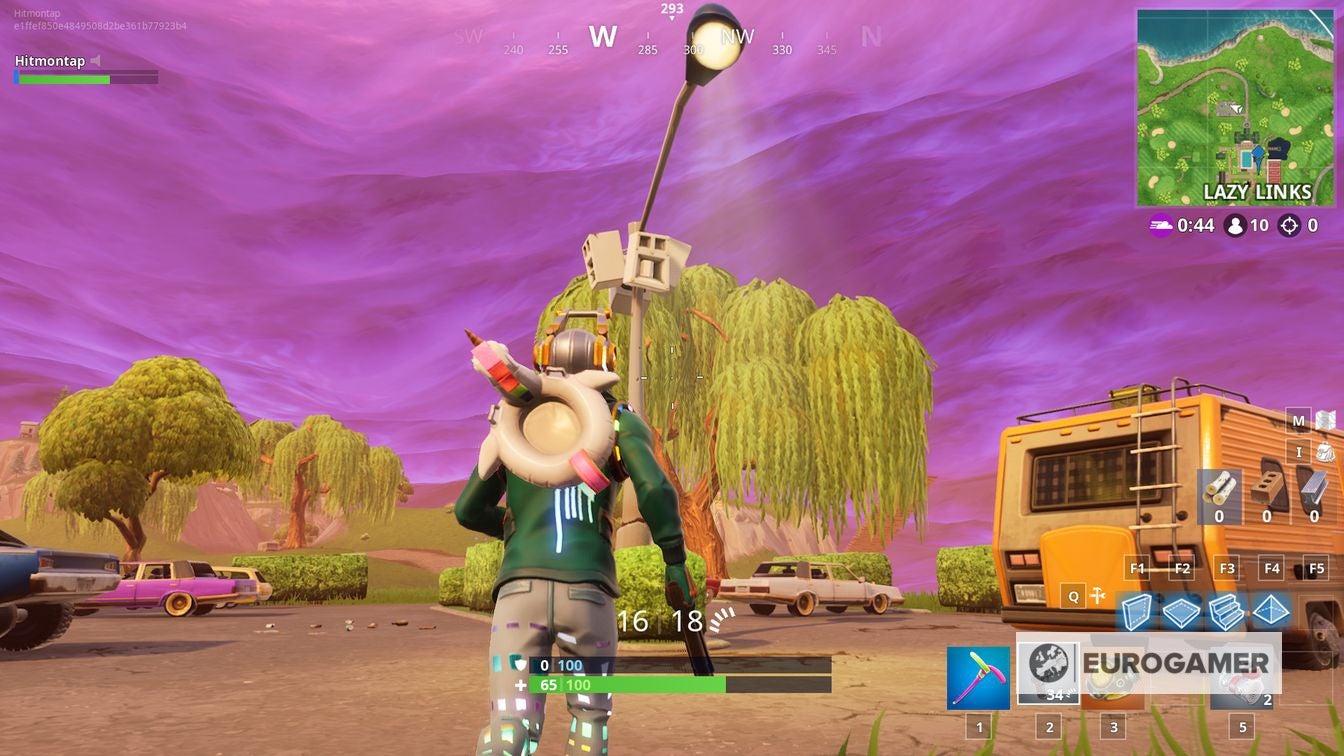 Flush Factory, actually in the settlement north-west of flush factory, near one of the factory buildings:
Indoor Soccer Pitch area, outside, in the middle of the settlement: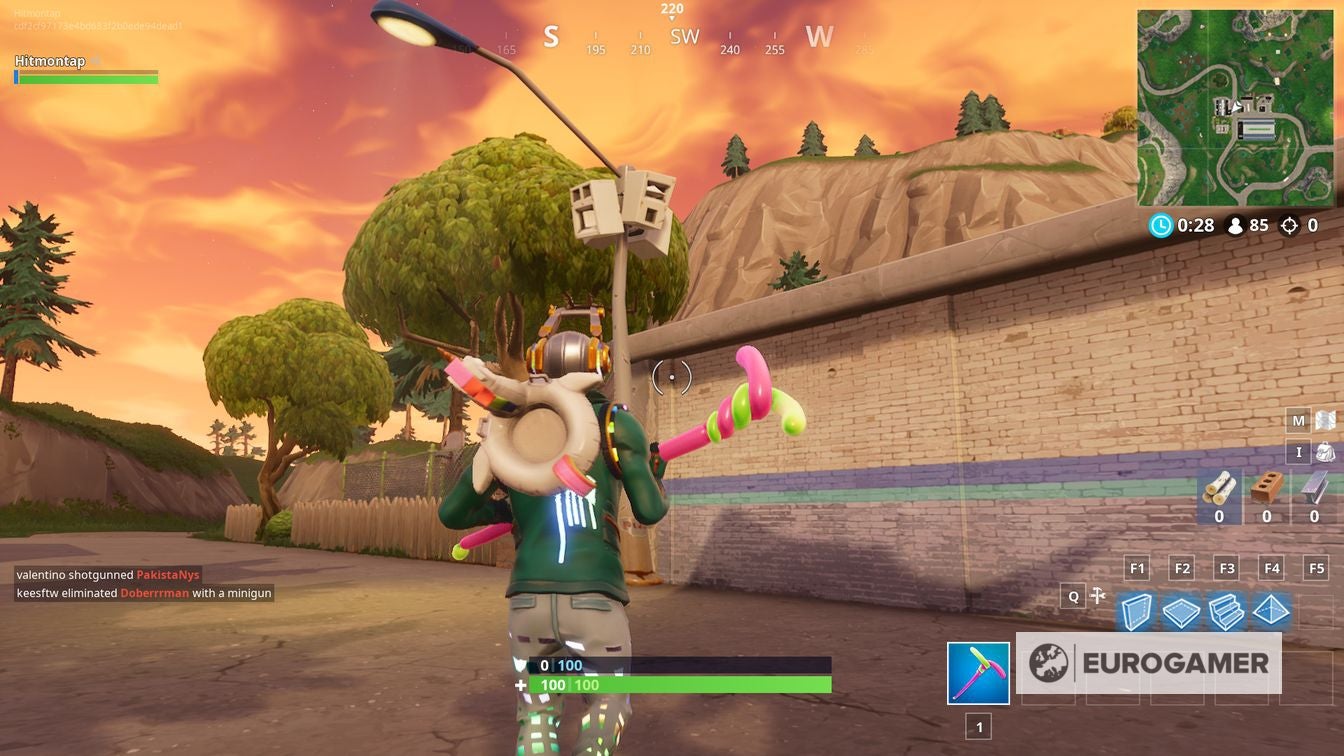 Tomato Temple, in one of the tunnels undeground: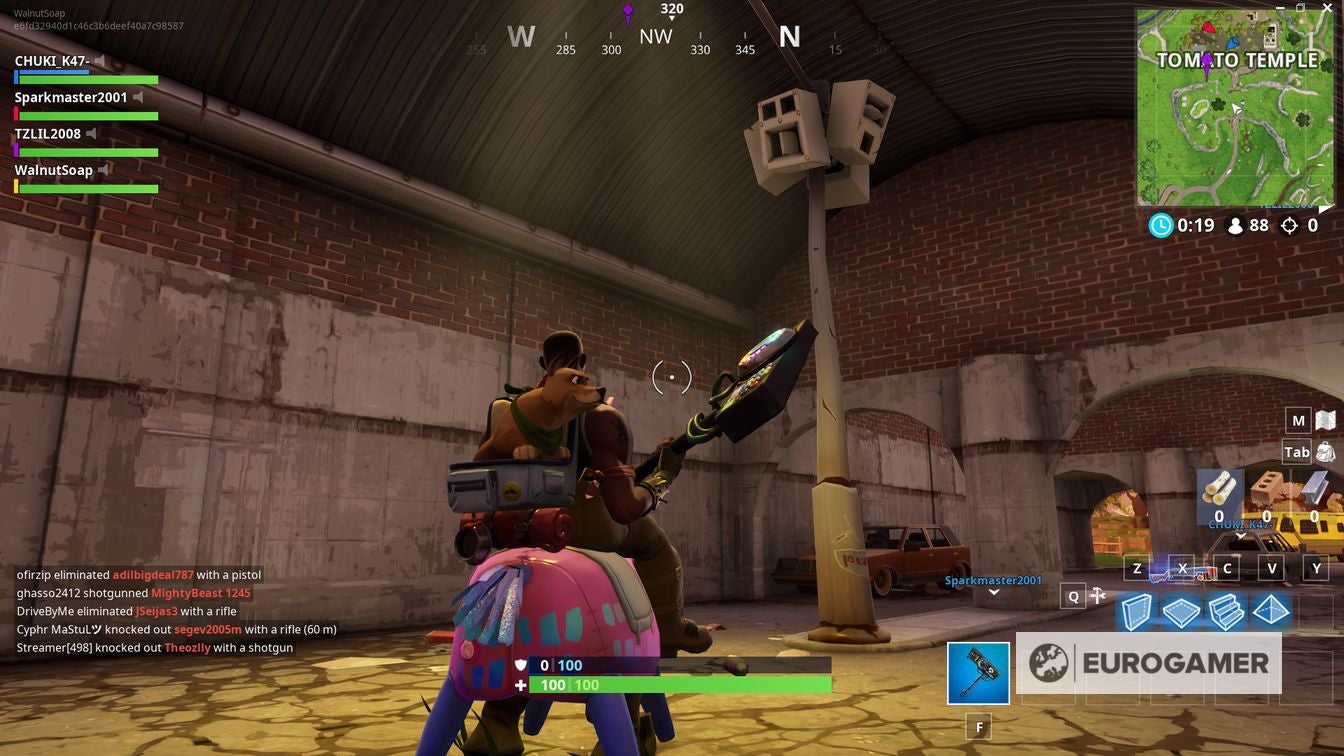 Retail Row, outside, to the sligthly eastern side of the town: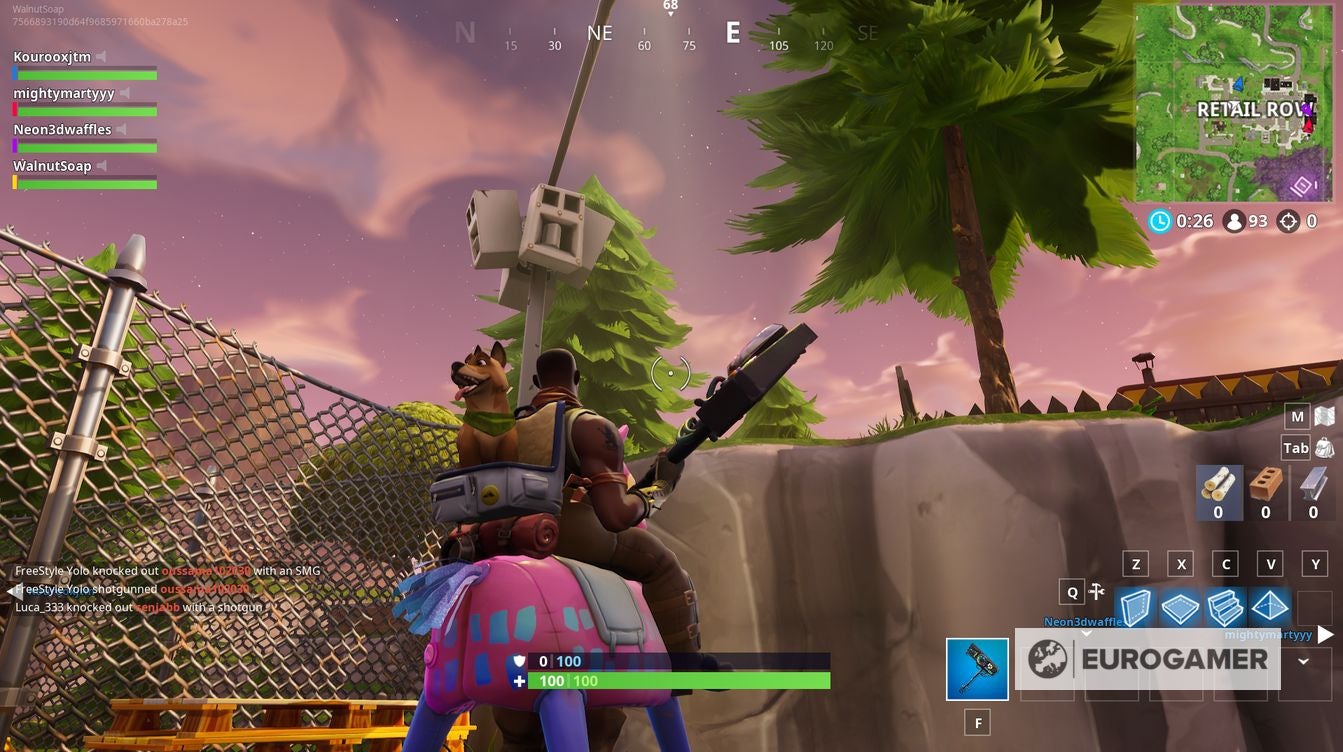 Fatal Fields, in front of the northernmost barn building: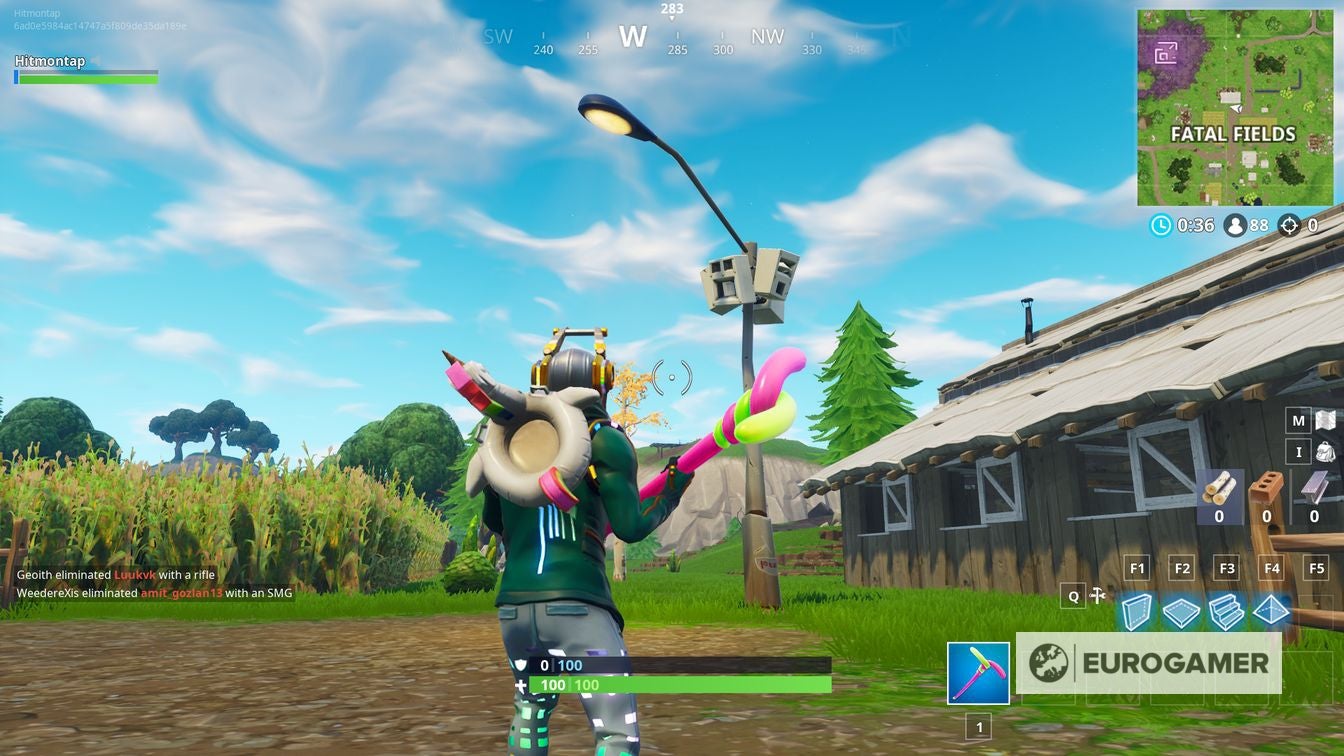 Already done? There are plenty of other Challenges to take on this week - so keep playing!
---
Fortnite Chapter 4 Season 2 is here and with it comes a new selection of Battle Pass skins! Take a look at the upcoming Eren Jaeger skin too! Don't forget to complete the new challenges, including winning arcade games, knocking back players with the Kinetic Blade, shooting targets while on a Grind Rail and restoring health or shields on a Grind Rail. Meanwhile, learn what the best weapons are, new map changes, how to get XP fast, use the best PC settings, earn the Victory Umbrella and earn a Victory Crown.
---
How to dance under different Streetlight Spotlights in Fortnite
For the Week 1 Challenges, you are tasked with the following:
Dance under different Streetlight Spotlights (7 total, 10 Battle Stars)
It's a pretty simple challenge, but if you're new to Fortnite there are a couple of basics just to bear in mind.
First, you don't have to dance under all seven Streetlight Spotlights in one match - completing them over time, or even the course of your entire Battle Pass, will be just fine.
Second, you have to dance under different ones, of course - you can't just dance under the same Streetlight seven times (as the wording of the challenge makes pretty clear).
Third, you might be wondering how to dance if you're new to the game. To do so, bring up the Emotes wheel (press B on PC), and then select an emote that makes your character dance. You'll get a pop up on your screen when you've successfully danced in front of one, so you'll know when it works!
Finally, it's worth noting the difference between these types of streetlights and normal ones - the ones that count for this challenge have a set of speakers on, as you can see in the images above - any lights with those speakers on will count!
If you are struggling, then we recommend trying it one of the LTM modes - such as 50v50 - which splits the map so you're surrounded by other friendly players more often, meaning you won't be obstructed from working your way around the map and getting on with the challenge.