Fortnite - Snobby Shores treasure map location
Where to locate the treasure map in Snobby Shores and find its bounty in Fortnite.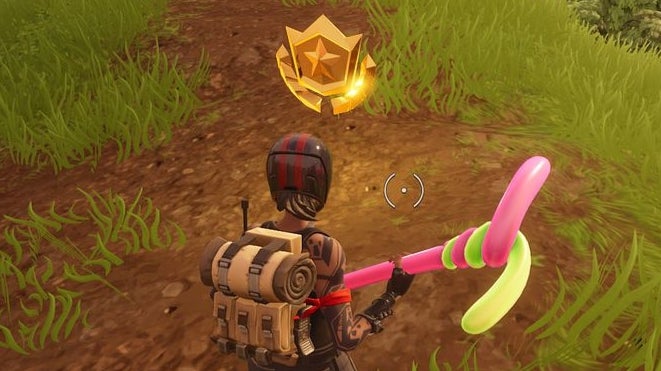 How the Snobby Shores treasure map works
For the Week 5 Challenges, you are tasked with the following:
Follow the treasure map in Snobby Shores (1 total, 10 Battle Stars)
Another Challenge this week is Fortnite Tee to Green locations.
Snobby Shores hides a map that paves the way to a hidden treasure. Note only those with the Battle Pass will be able to see it, and on the map features a diagram of where the treasure can be found.
However, you can skip this first step and go straight to the treasure location - as explained later on this page - if you prefer to do so.
As with other challenges, you must do these as you play matches - you cannot enter the map without other players - so you'll have to avoid combat encounters as you attempt to find each location.
---
Chapter 3 Season 3 has arrived - bringing with it a new Battle Pass, character collection, map locations and Victory Umbrella, along with the return of Victory Crowns. You can now get Indiana Jones skins and cosmetics by completing challenges like collecting relics, damaging opponents in vehicles, and finding the secret door location. It's also good to know how to ride animals, the geyser locations along with where to find a Baller and zipline and use the new Grapple Glove, and if you're after a specific Battle Pass skin, then it's a good idea to know how to get XP fast.
---
Snobby Shores treasure map location
Snobby Shores is located on the western coast of the map, however, you don't need to go here first to complete this treasure map location.
The location you need to go to find the treasure itself isn't far though, it's just to the north in Haunted Hills, which is also on the western coast on the border between quadrants B2 and B3.
The treasure is on top of a house in the north-eastern corner of the settlement.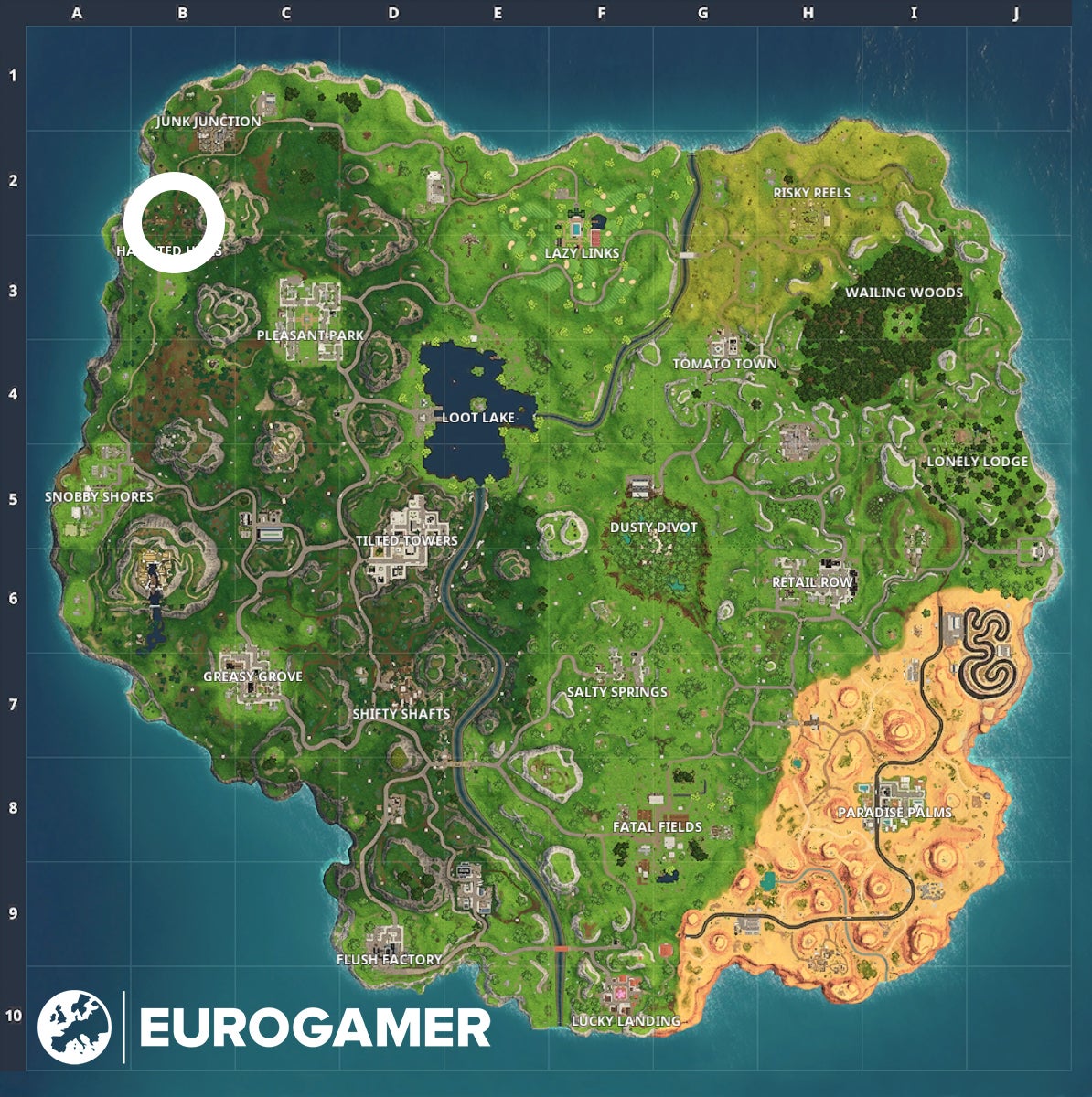 It's simple enough to reach from the air - just glide down on top of the roof of the house to save yourself some trouble building a ramp, but obviously beware the numerous other players who'll likely be trying to do the same thing.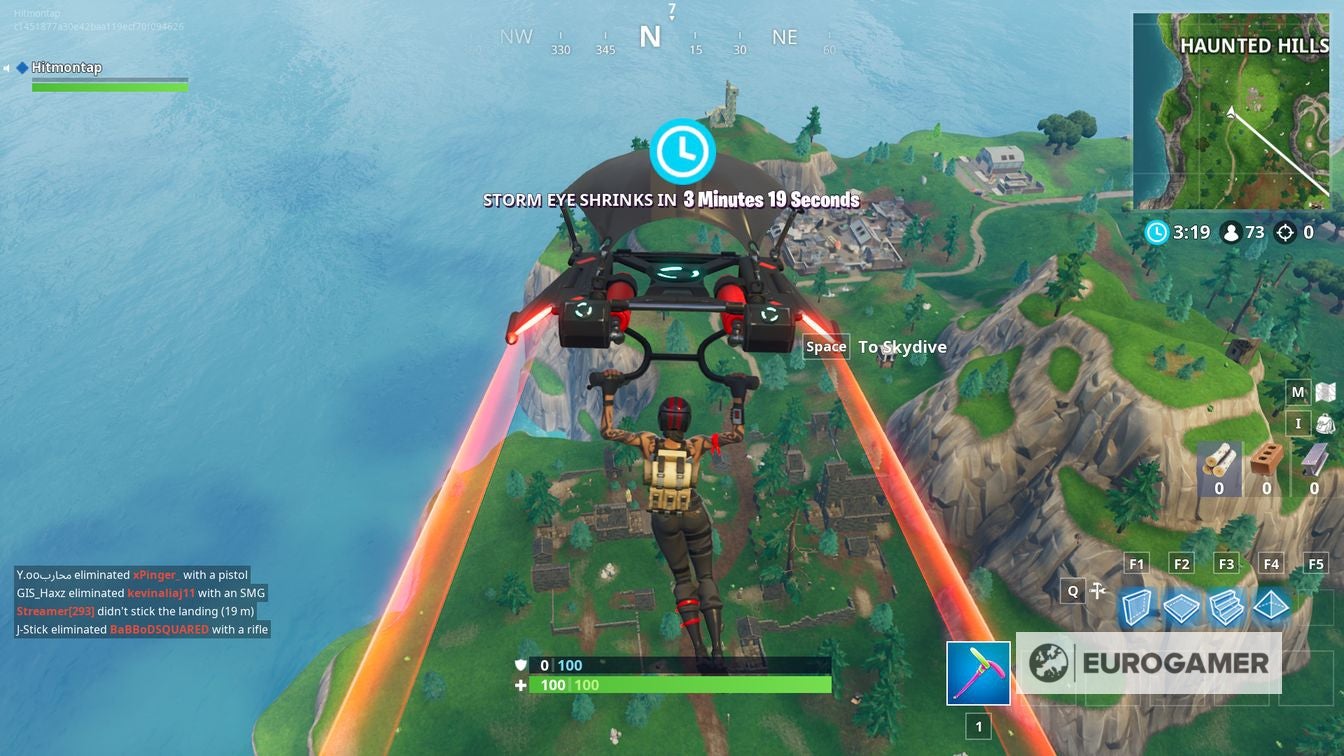 Here's the house itself - it's the one next to the larger church tower building:
The Snobby Shores treasure appears when you get close to it, on top of the highest point of that little building.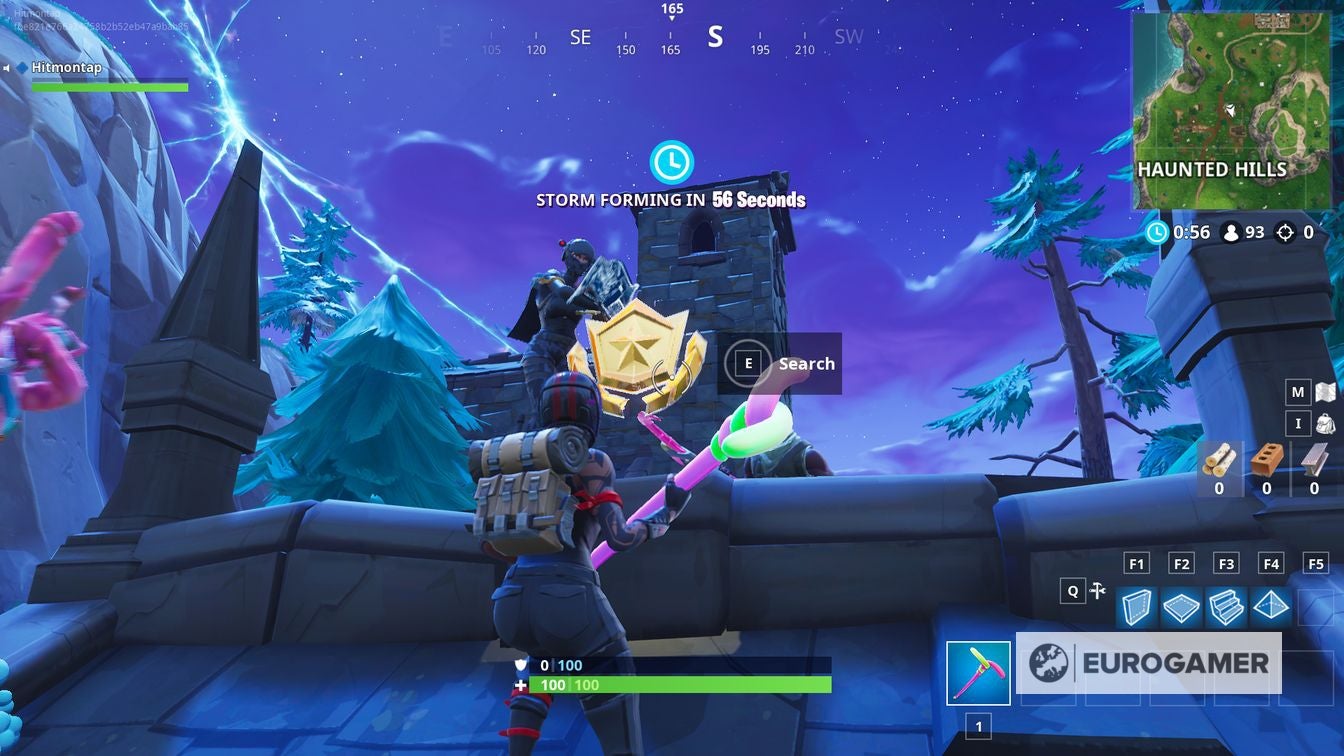 Once you are done, there are plenty of other Challenges to try this week, including Fortnite Tee to Green locations. Good luck!