Fortnite Showtime Venue, Showtime Poster locations explained
How to find Showtime Posters and Showtime Venue in Fortnite.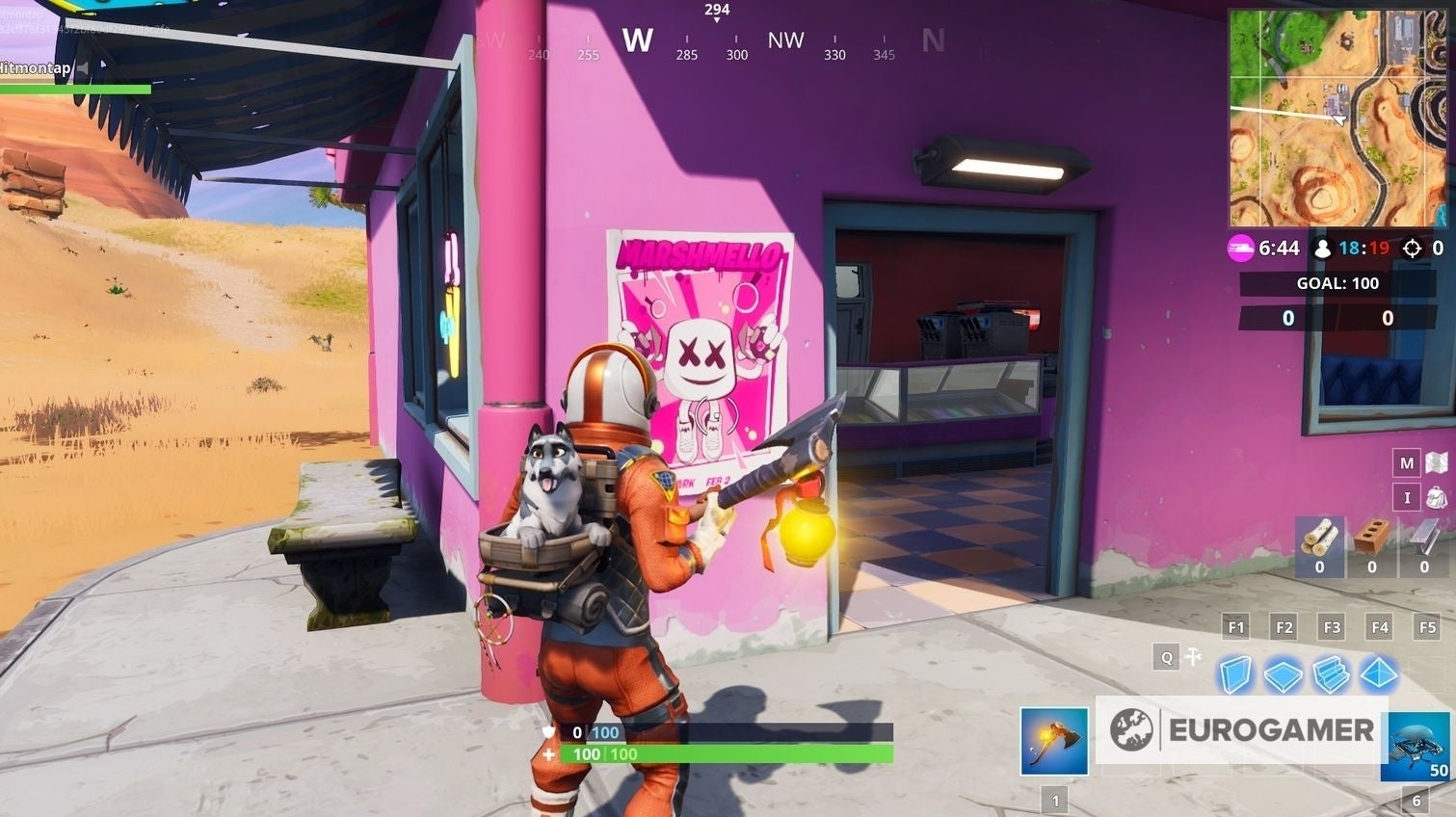 Fortnite Showtime Venue Location
One of the Showtime Challenges is finding the Showtime Venue location. You'll find the Showtime Venue on the south side of Pleasant Park: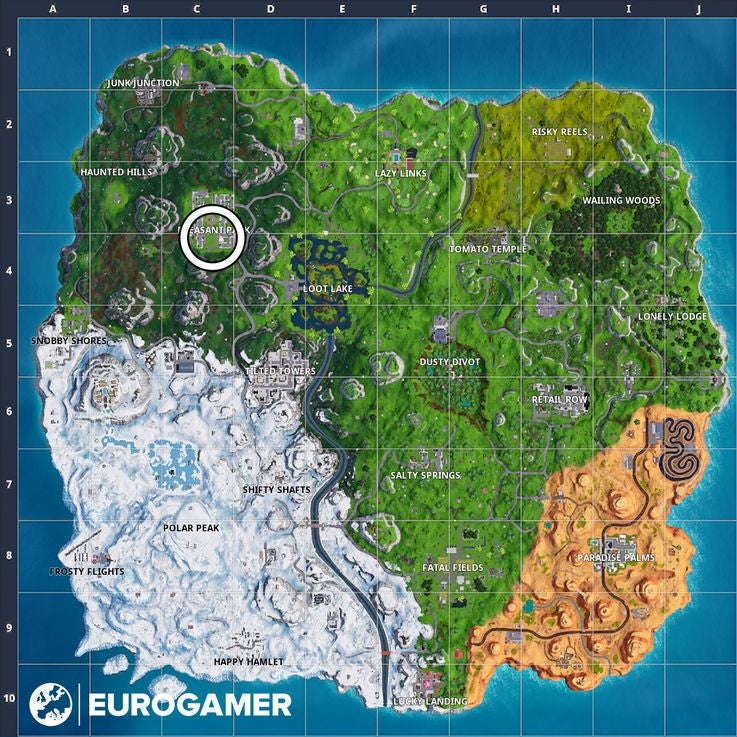 All you have to do is get within the radius of the Showtime venue - you don't need to get to the stage itself - for the Challenge to activate.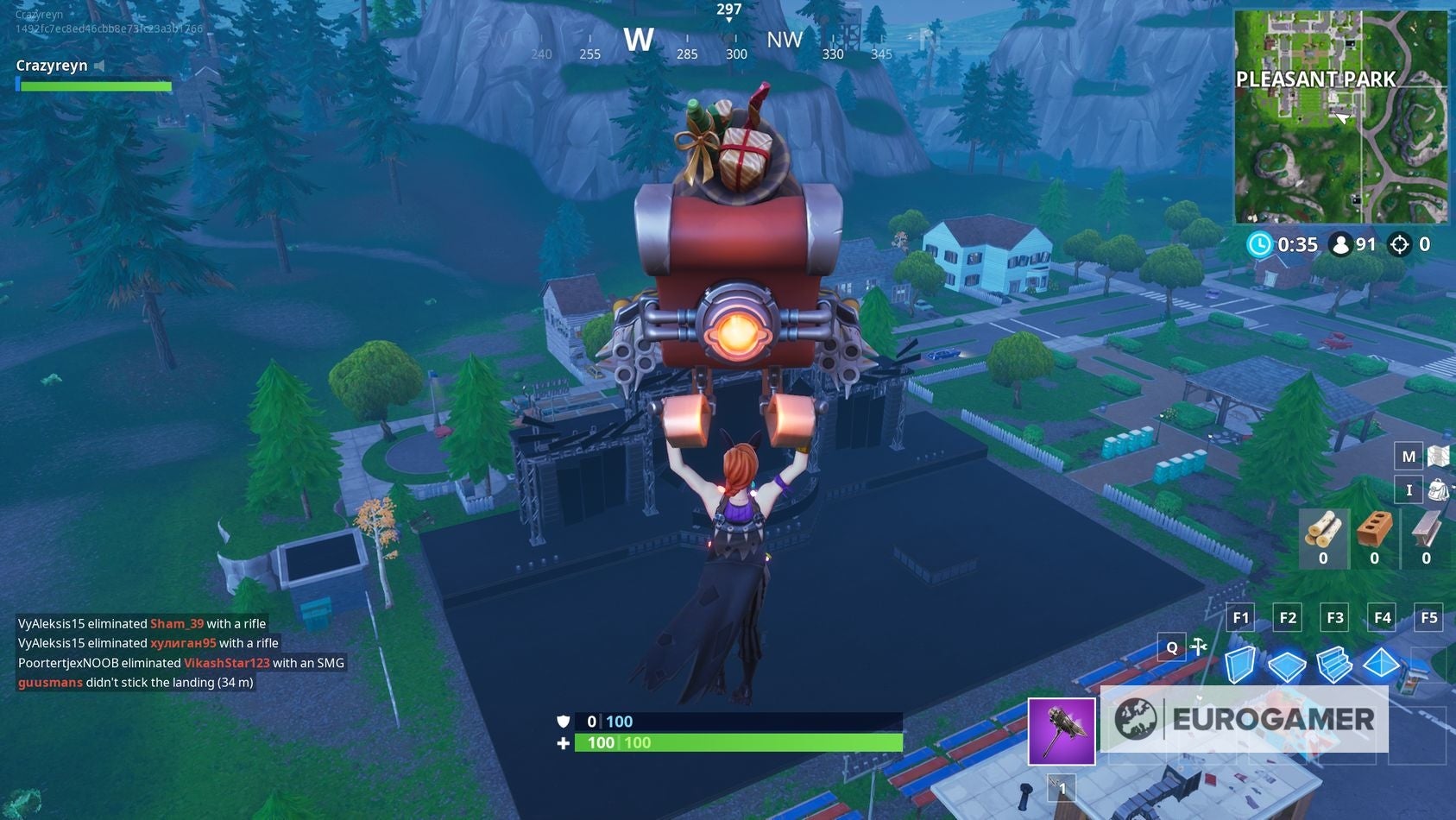 With that done, you unlock the Keep it Mello emote - meaning you can get started Trucker's Oasis, Ice Cream Parlor and a Frozen Lake locations step.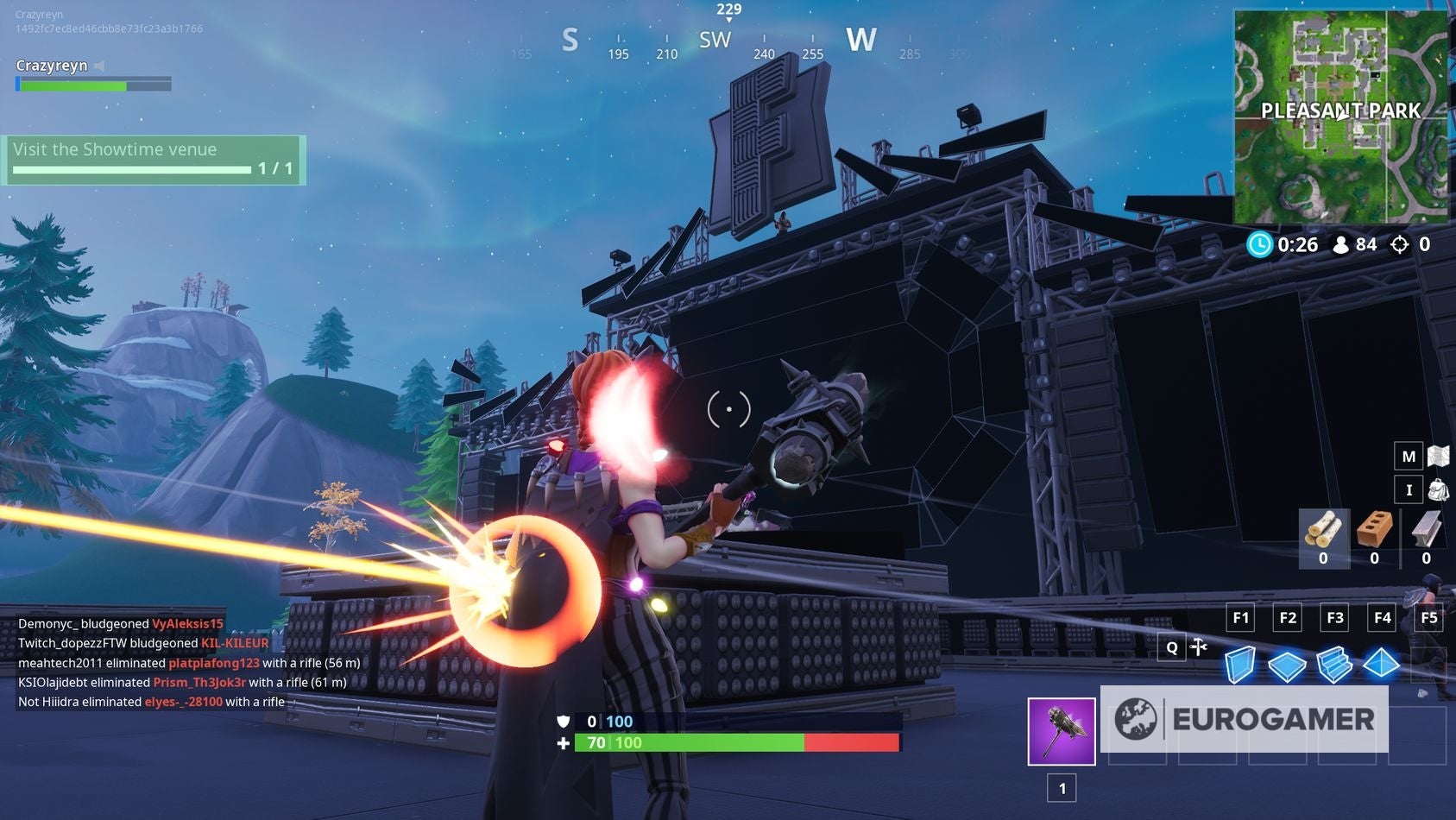 Done with both of those? Then be sure to also complete the Showtime Poster locations (see below!) to get a bonus reward for completing all three Showtime Challenges...
Fortnite Showtime Poster Locations
Though you need to find just the one location, thankfully there are many more across the map. They can prove a little tricky to find though, so here are four that we've found so far, which cover a good range of the map, to make it nice and easy for you to reach one.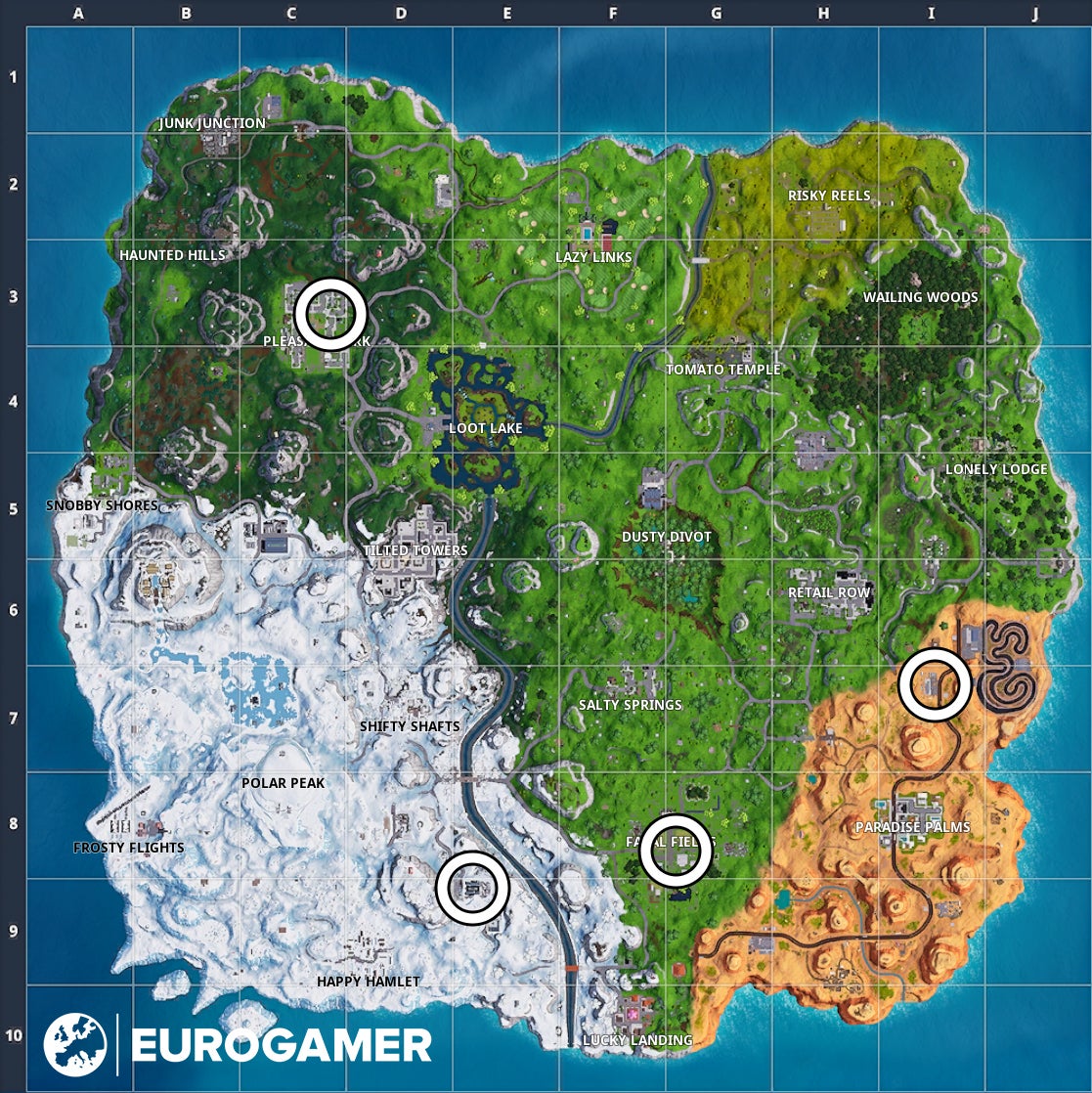 In closer detail, the Showtime Posters locations are:
North-West of Happy Hamlet in the building with the disco, top left of quadrant E9. The poster is inside the side entrance before you reach the main room.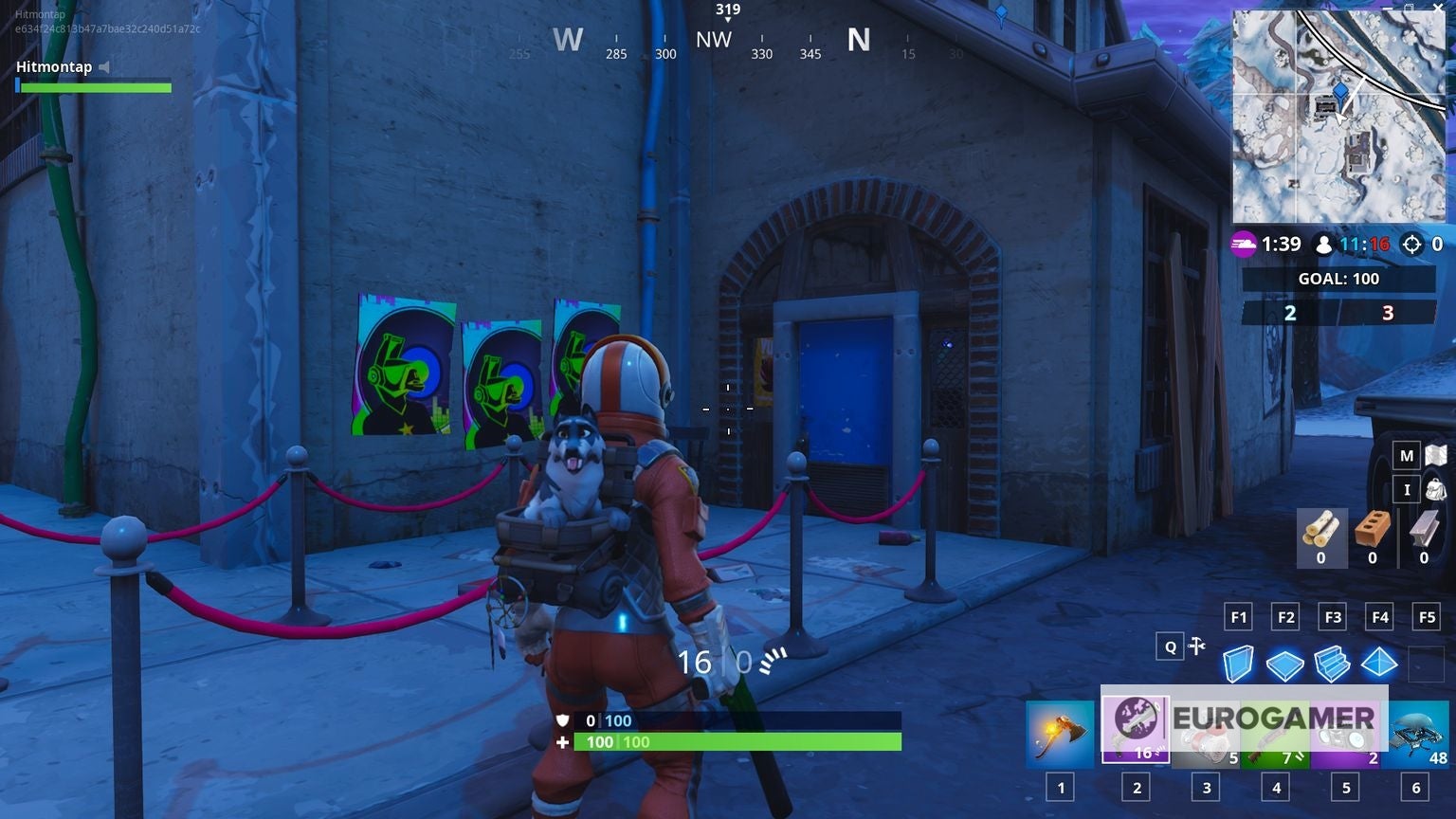 North of Paradise Palms in a petrol station, on the outside as you look at it from the East. Top of quadrant I7.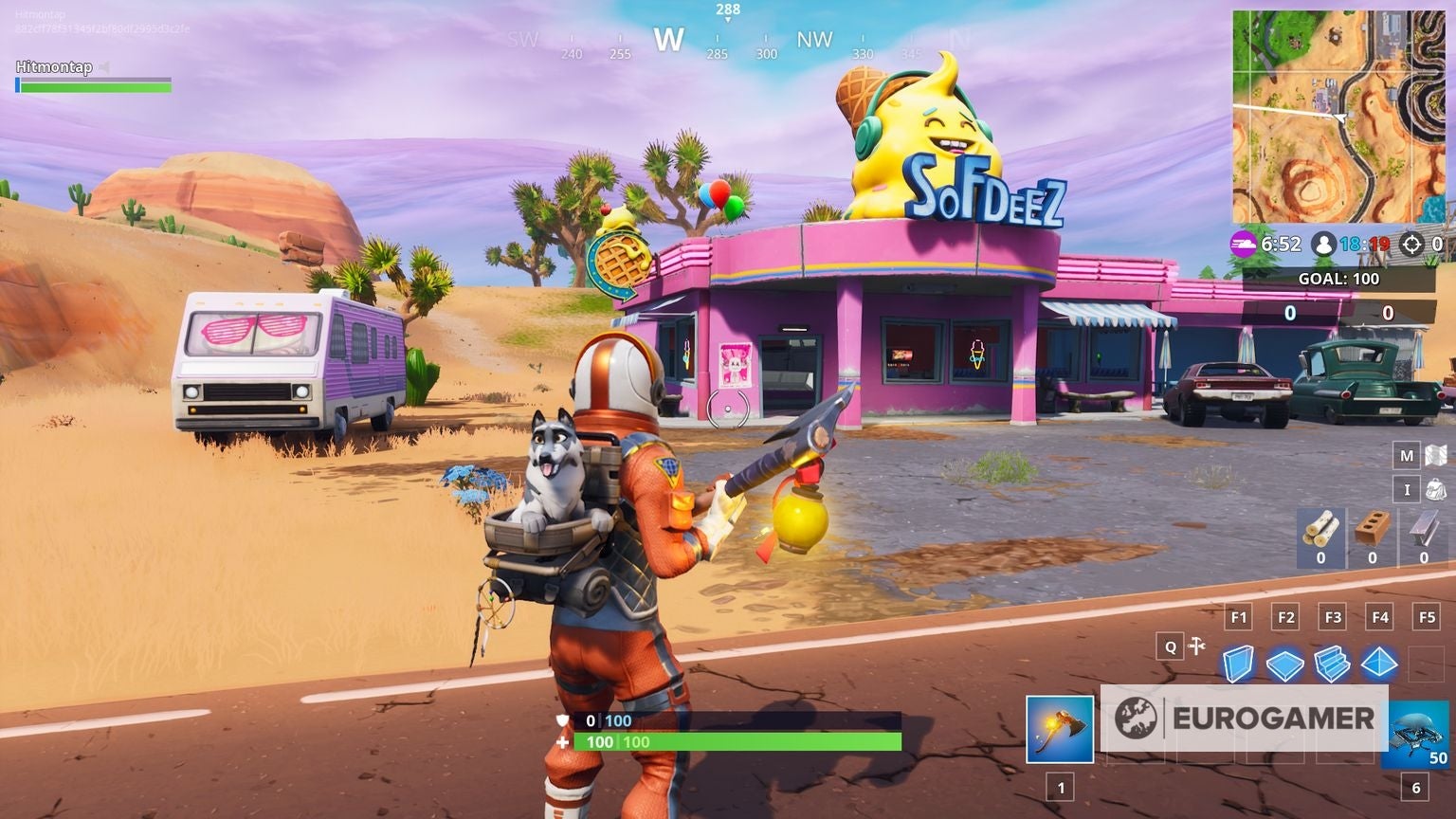 Pleasant Park on the outside of the petrol station, quadrant C3.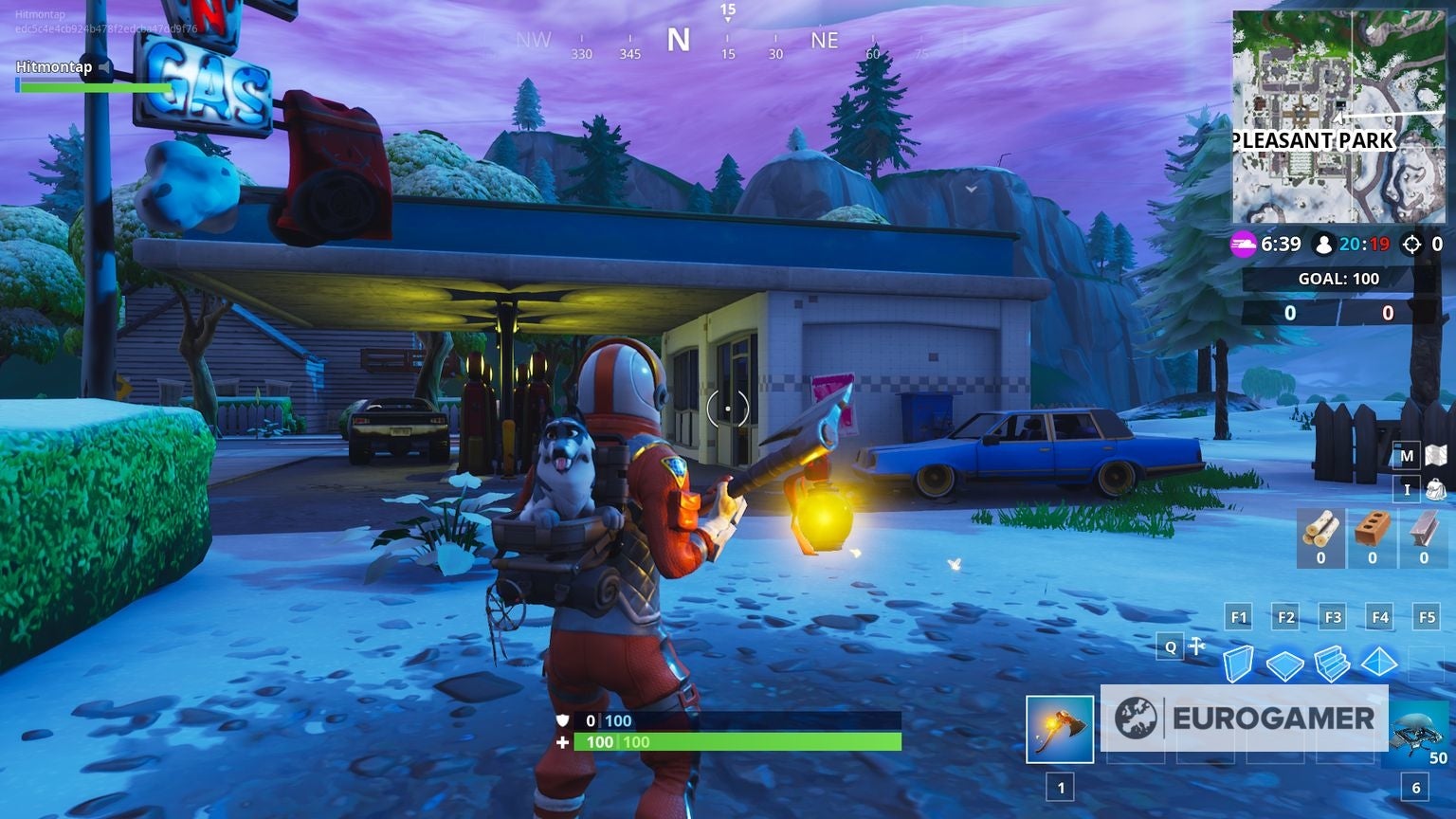 Fatal Fields, on the outside of a large barn as you look at it from the North, quadrant F8 / G8 border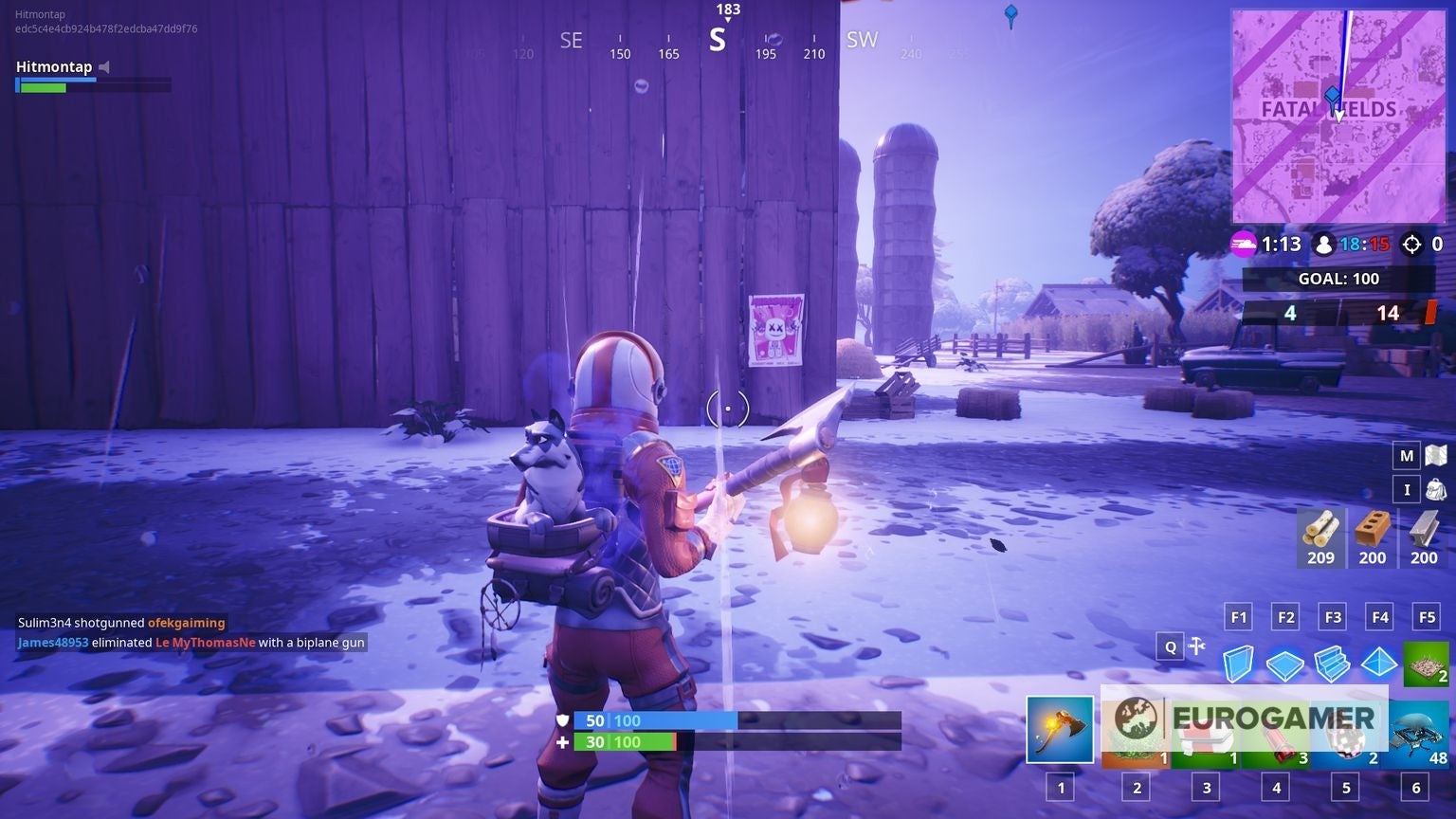 ---
Fortnite Chapter 3 Season 4 is here and with it comes a new Battle Pass! This season has introduced EvoChrome weapons, Chrome Splash locations and the ability to phase through walls. There are also new vault locations and map changes. Darth Vader and Star War weapons, including Lightsabers make a return for Skywalker Week, and the Paradise quests are this season's storyline challenges, including destorying Chrome objects to collect Chrome anomalies. Make sure to check out how to unlock The Herald skin too! Meanwhile, learn how to get XP fast, earn the Victory Umbrella and Victory Crowns.
---
How do you complete Search a Showtime Poster?
For the Showtime Challenge, you are tasked with the following:
Across the map are these Showtime Posters, plastered on various different walls of buildings. Like other challenges, such as the Gnome challenge from earlier seasons, these are dotted throughout the map, although they don't have the same distinctive noise to help you track them down.
Instead, you just need to search around for posters on various buildings - but thankfully the four above is more than enough to complete the challenge of finding just one and searcing it.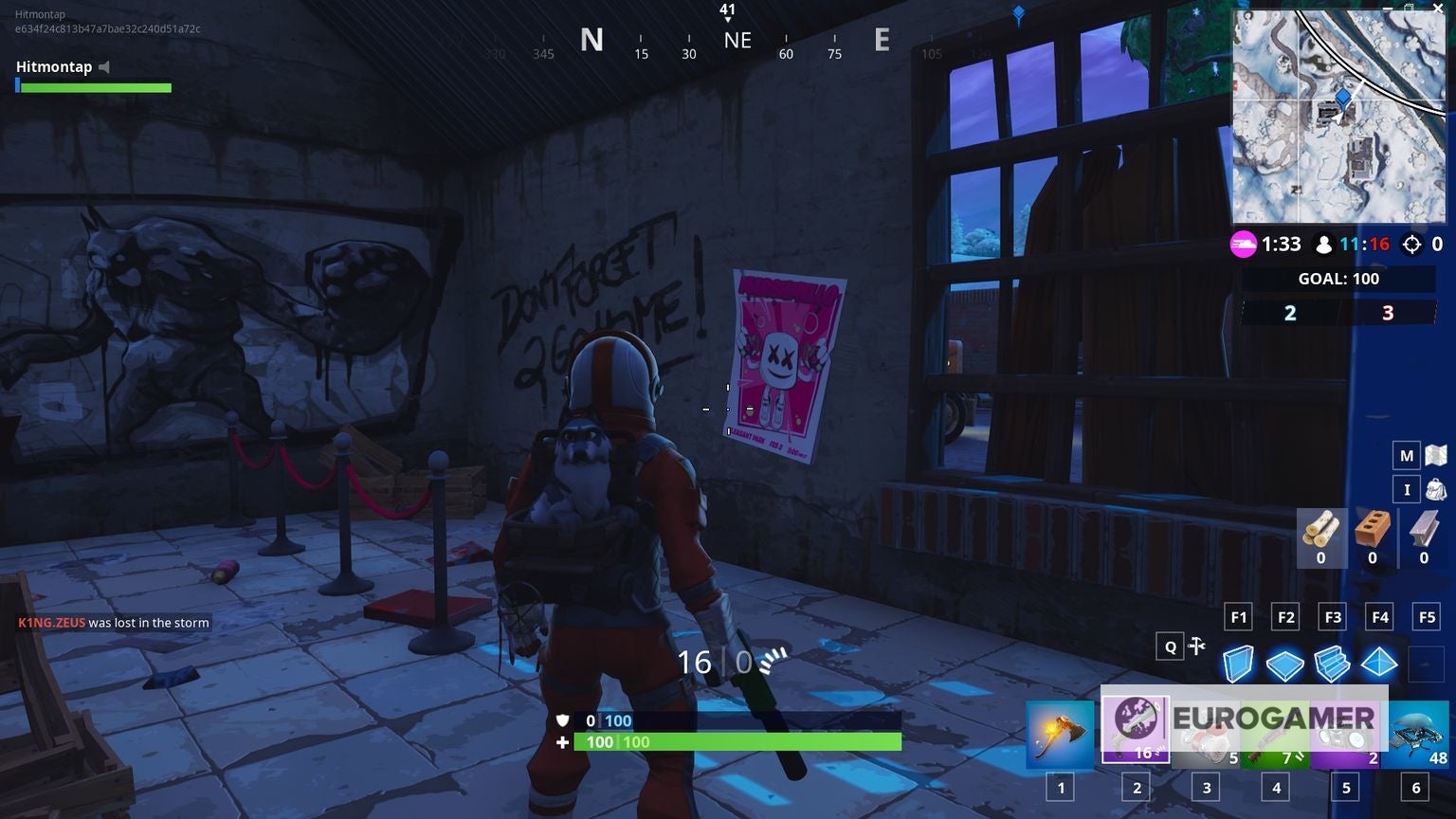 When you find one, you need to interact with it when prompted. Doing so will make it flash and light up, and will be added to your challenge tracker.
Do this just the once to complete the challenge. As with other challenges, you must do so as you play matches (you cannot enter the map without other players), so you'll have to avoid combat encounters as you attempt to find a location - and like usual you'll need to complete the match, by winning or being eliminated, if you want it to count.
When you are done, there are plenty of other Challenges to take on this week - so keep playing!