Fortnite Rift Zone locations explained, and the best different Rift Zones to visit in the same match route
How to tell what a Rift Zone is and where to find them in Fortnite.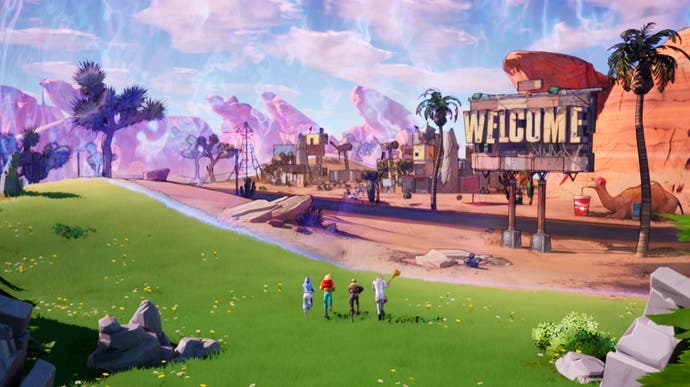 Fortnite Rift Zones are one of the many new additions in Season X.
These special locations transform named locations into ones from the past, or create new ones entirely - and are the subject of certain challenges, including the 'Meteoric Rise' set and visiting different Rift Zones to visit in the same match.
---
Note this particular challenge is no longer able to be completed. What's new? Chapter 4 Season 2 has arrived! New additions include the Grind Rails and Kinetic Blades, along with the new Battle Pass, character collection and Eren Jaeger skin. It's a good idea to know how to get XP fast in Fortnite.
---
What are Rift Zones in Fortnite?
Rift Zones in Fortnite are areas of the map that have been subjected to time distortion and have transformed into locations from previous seasons.
You cannot easily tell this by the map, but an easy way to find these is from looking out from the Battle Bus, where you'll spot a blue aura over certain locations of the map, indicating these are Rift Zones.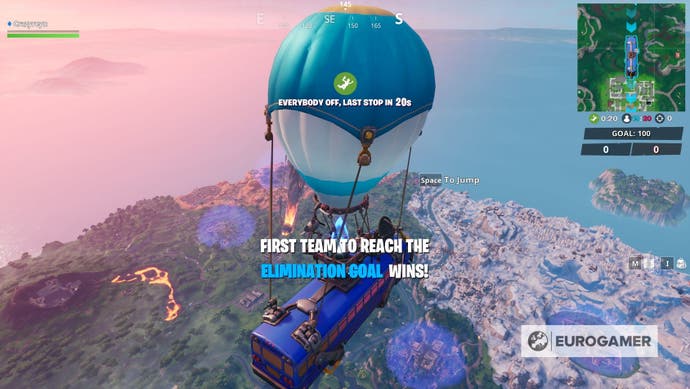 Usually when you enter you're greeted by a message on the screen, saying you've entered a special location.
Not only that, but each one has a different effect upon entering - from low gravity, to no building or even dancing to avoid raining tacos!
Fortnite Rift Zone locations: Where to find all Rift Zones
Here are all the Fortnite Rift Zone locations so far, as of September 14th: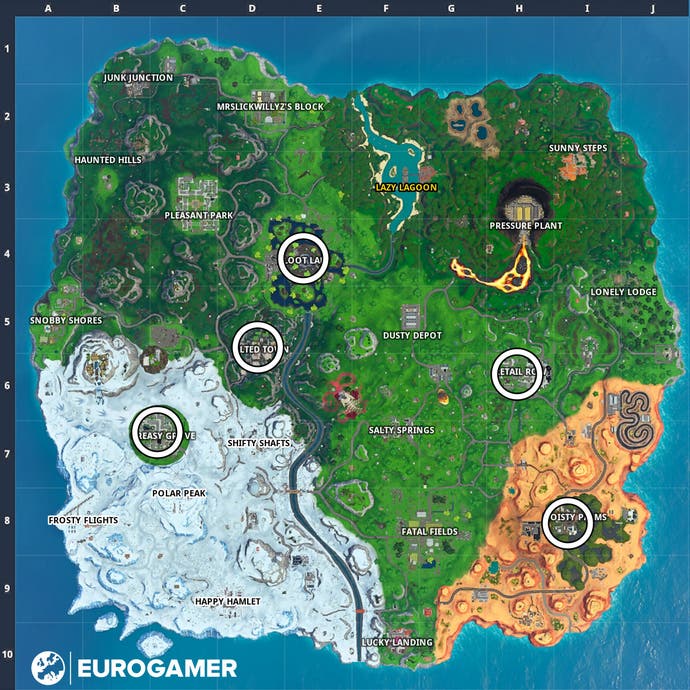 The Fortnite Rift Zone locations are found at:
Tilted Town
Greasy Grove
Loot Lake
Retail Row
Moisty Palms
More Rift Zone locations will be added over time, so the above list will expand as Season X progresses.
---
Fortnite Chapter 4 Season 2 is here and with it comes Force Abilites and Lightsabers in the Star Wars 2023 event and a new selection of Battle Pass skins! Take a look at the Eren Jaeger skin too! If this is something you want, take a look at our challenge guides that show you the Jaeger's Family Basement location, plus how to find and use ODM Gear. Don't forget to complete the new challenges, including winning arcade games, knocking back players with the Kinetic Blade, shooting targets while on a Grind Rail and restoring health or shields on a Grind Rail. Meanwhile, learn what the best weapons are, new map changes, how to get XP fast, use the best PC settings, earn the Victory Umbrella and earn a Victory Crown.
---
The best 'where to visit different Rift Zones in the same match' route explained
Aside from the novelty of visiting areas of Fortnite's past, a reason to take an interest in Fortnite Rift Zones is because they are the subject of many challenges as part of the 'Meteoric Rise' event.
One of these is 'visit different Rift Zones in the same match'.
With the removal of most vehicles in Season X, this is a task that isn't easy at a first glance. However, if you look at the above map of Rift Zone locations, you'll notice three geographically close to each other - Loot Lake, Tilted Town and Greasy Grove.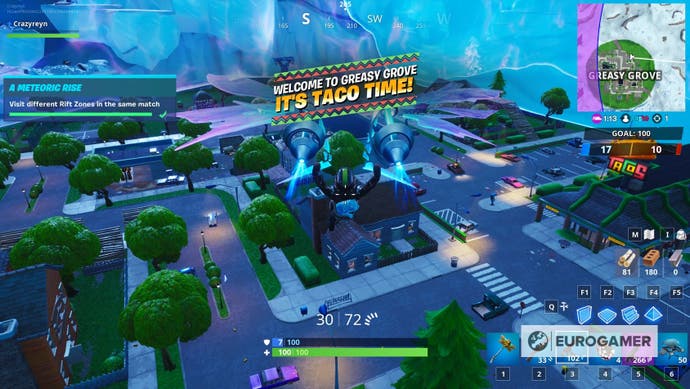 We recommend playing Team Rumble, starting at either Loot Lake or Greasy Grove, and making your way to each location. That way, if you are killed, you can respawn and continue your journey.
To make things even easier, there is a Rift just north-east of Greasy Grove right next to the Stone Head location, which can help you glide over to the Tilted Town and then the final location of Loot Lake.
Best of luck!