Fortnite Knife Point location - Search where the knife points on the Treasure Map explained
How to solve the unusual Fortnite knife point on the treasure map location.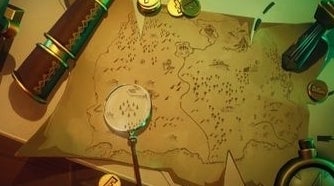 Fortnite Knife Point Treasure Map location explained
For this Week 6 Challenge, you are tasked with the following:
Search where the knife points on the Treasure Map loading screen (1 total, 5 Battle Stars)
To complete the challenge that has you find the Knife Point Treasure Map location, you need to do one pretty simple thing: find the location and visit it - not unlike the Magnifying Glass from earlier in the season
Here's the Knife Point location at a glance: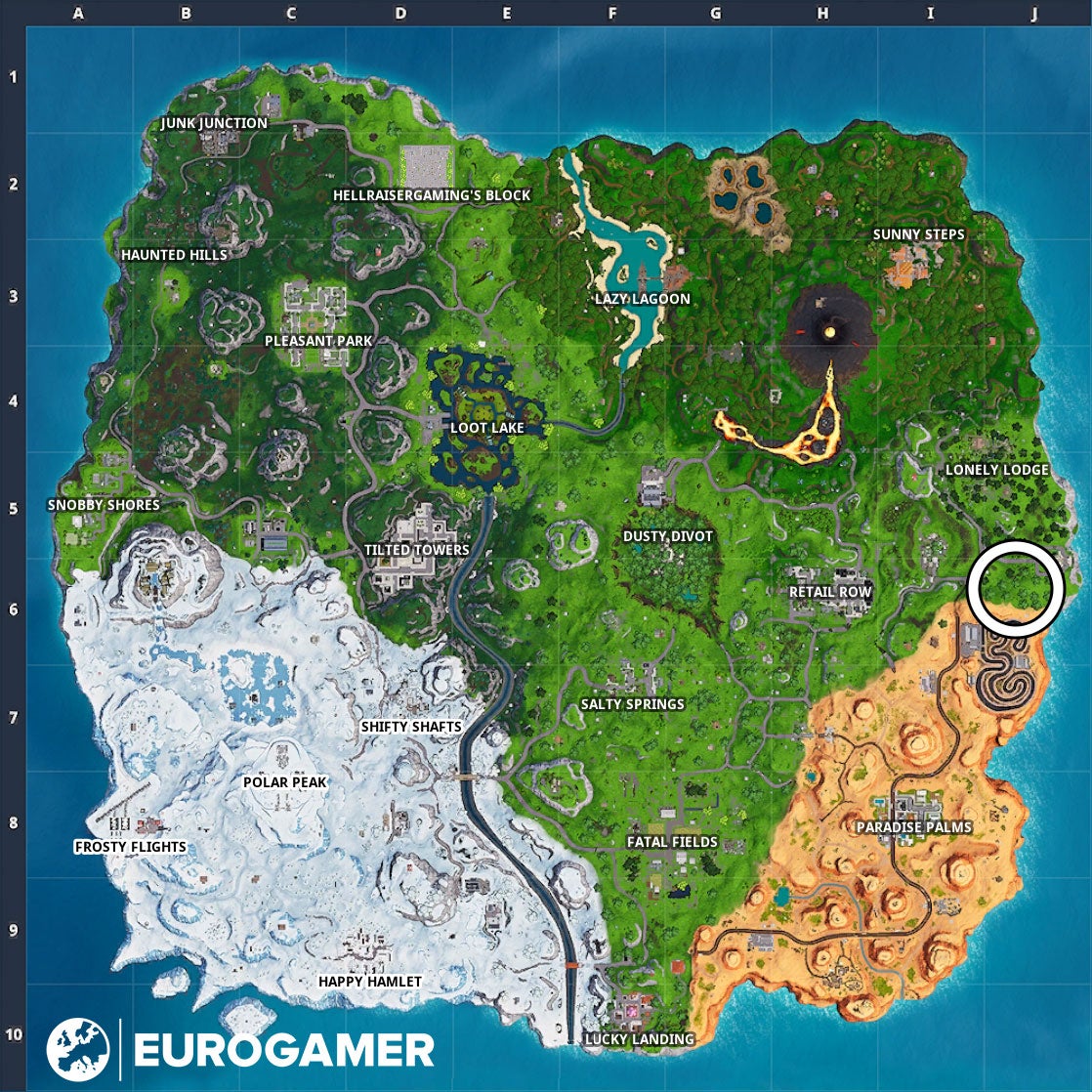 Specifically, you need to head to quadrant J6, between the desert race track and Lonely Lodge.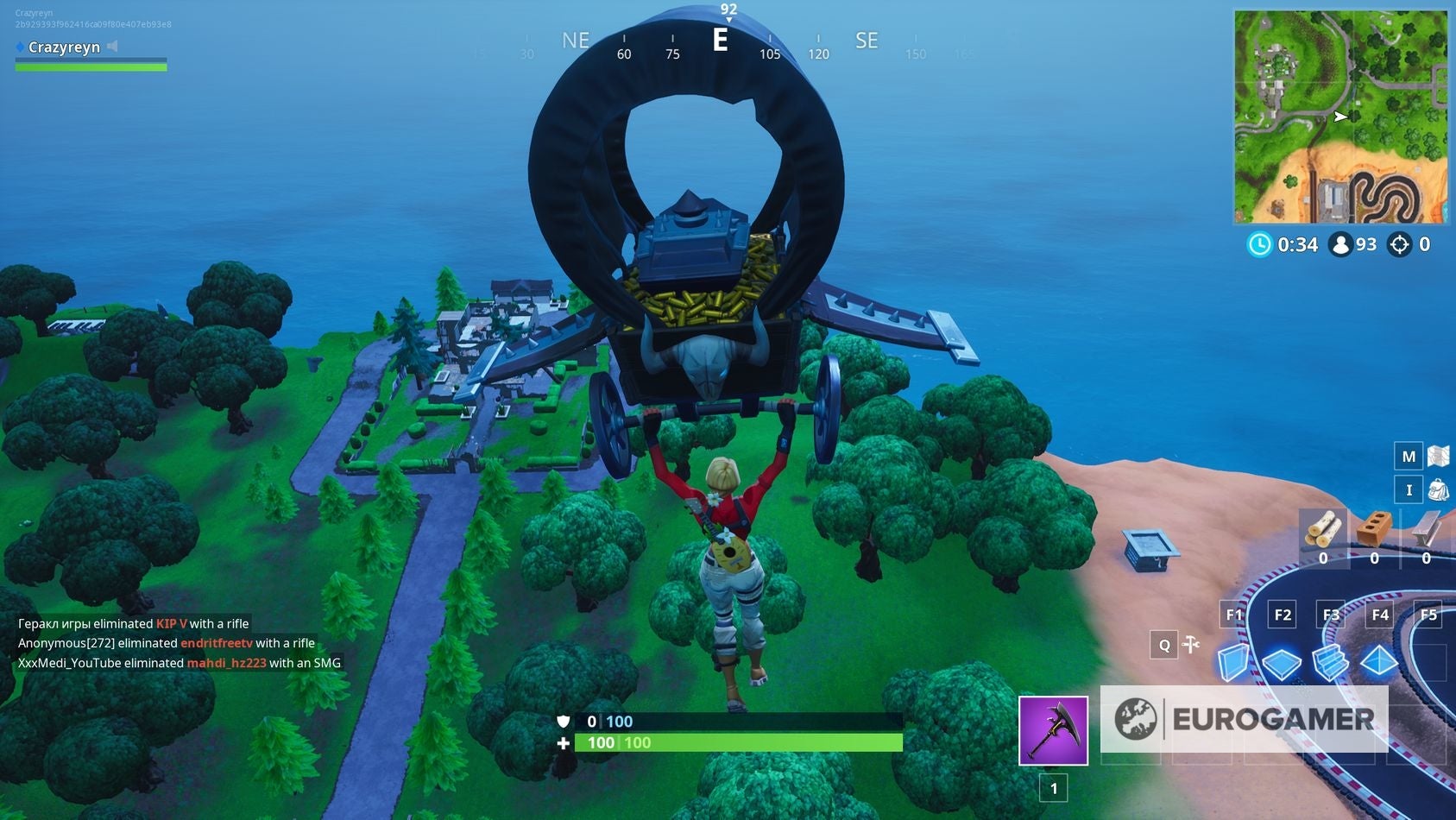 There, you'll find a number of trees not far from the edge of the desert.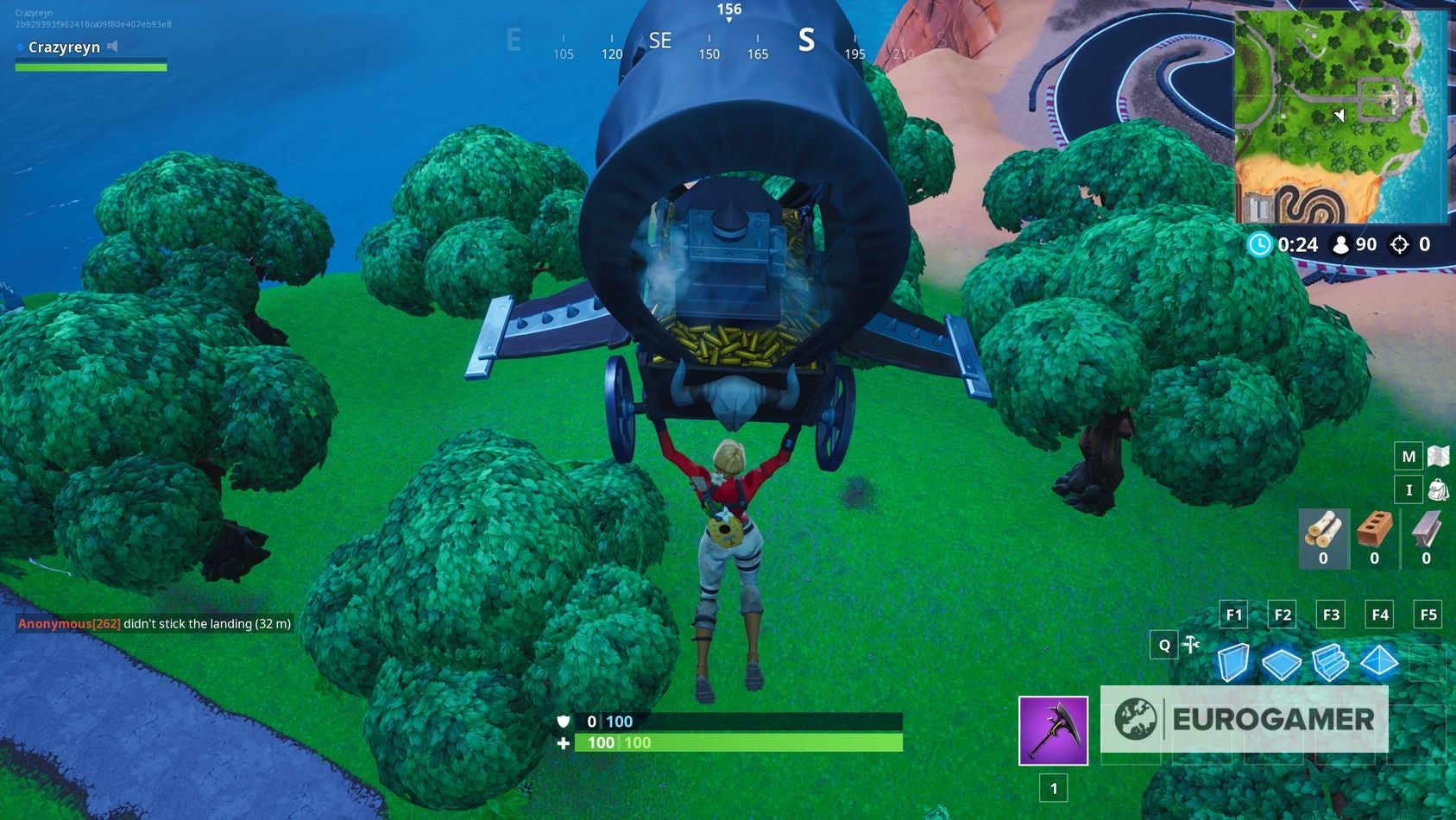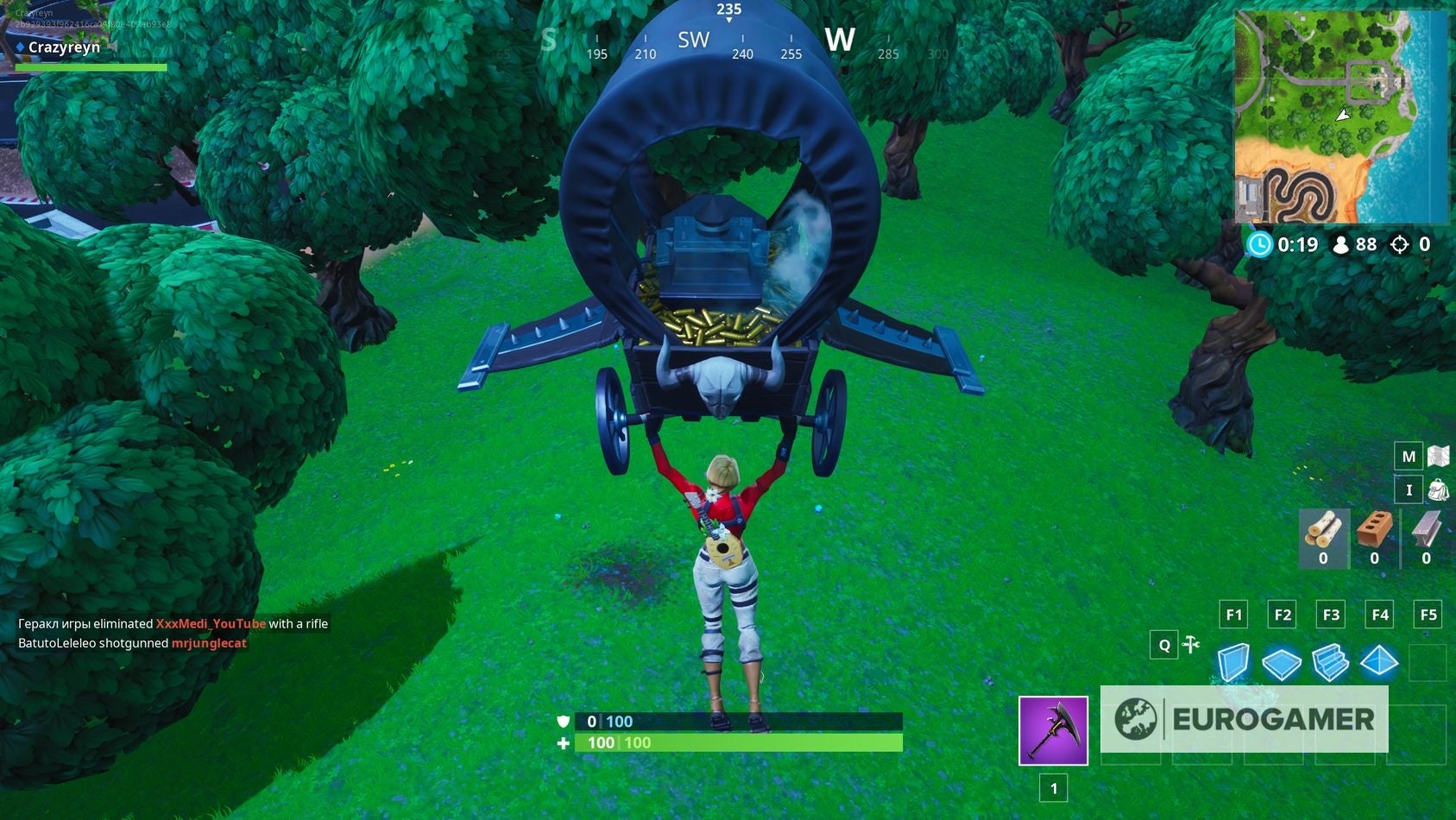 You're looking for a dark patch in particular for the knife point location - it's where where the Battle Star will appear when you're nice and close.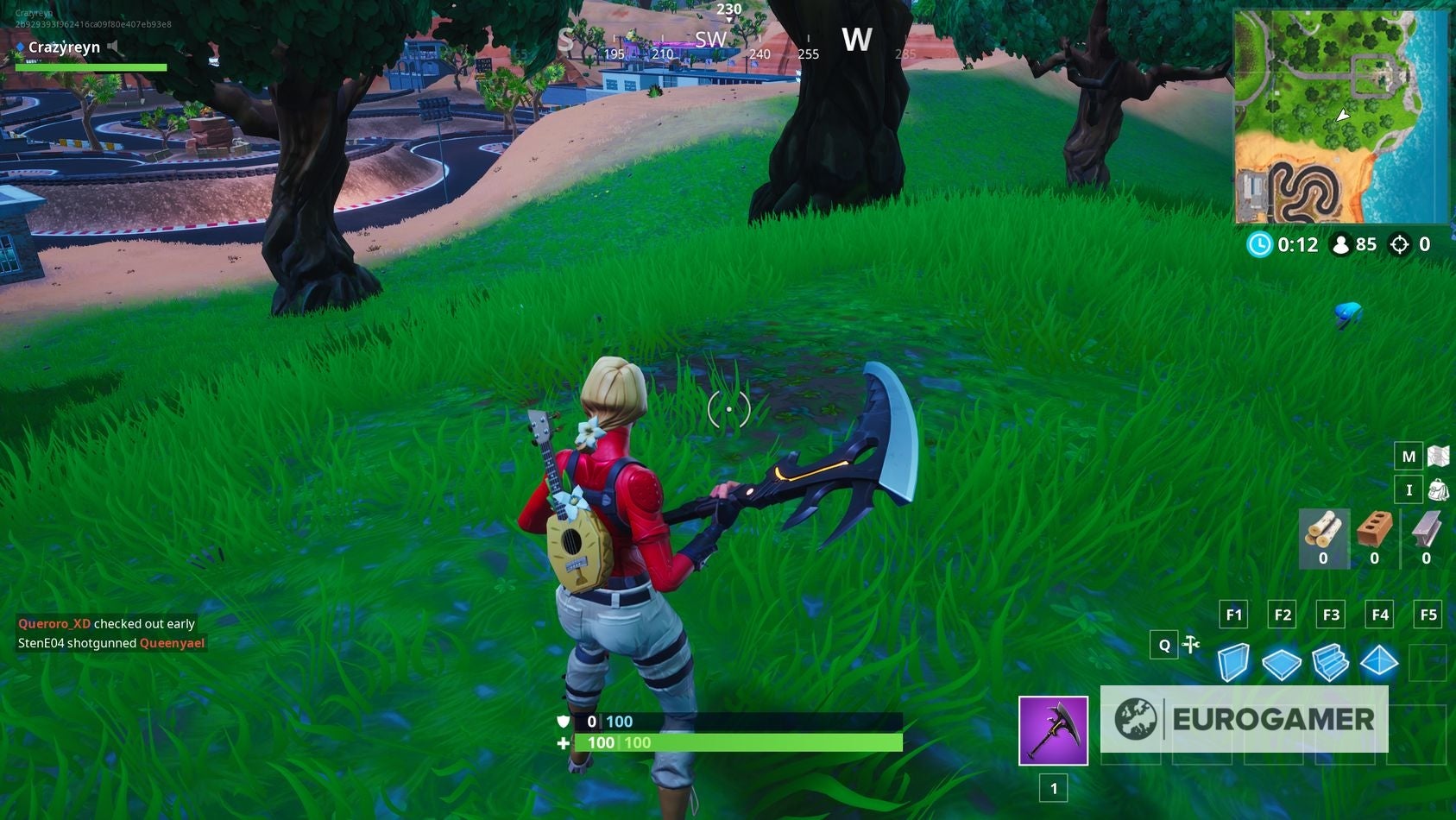 Press the button prompt and the Battle Star is yours, completing the challenge. Nice one!
---
Fortnite Chapter 3 Season 4 is here and with it comes a new Battle Pass! This season has introduced EvoChrome weapons, Chrome Splash locations and the ability to phase through walls. There are also new vault locations and map changes. The Paradise quests are this season's storyline challenges, including destorying Chrome objects to collect Chrome anomalies. Make sure to check out the upcoming The Herald skin too! Meanwhile, learn how to get XP fast, earn the Victory Umbrella and Victory Crowns.
---
Remember if you're struggling at all, wait until a later week to complete this challenge - since everyone will be going for it on its debut - or go for an team-based mode where players are more spread out in their landings.
By the way - if you were wondering how the Treasure Map is, it's the same as the Magnifying Glass from earlier in the season - it's found on the loading screen as part of Season 8, as seen here: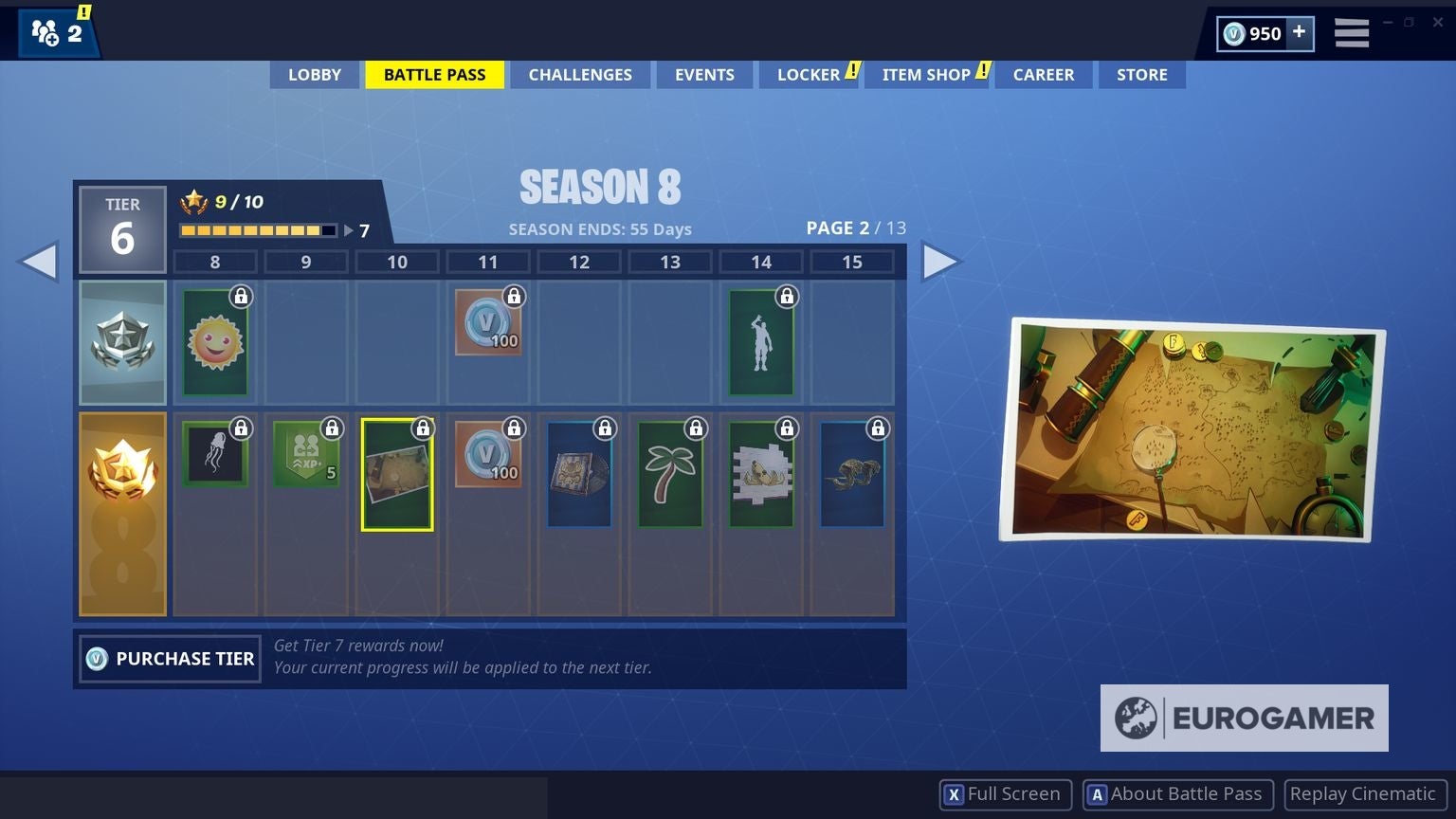 When you are done, there are plenty of other Challenges to take on this week - so keep playing!