Fortnite chimichanga locations explained
How to find Deadpool's lost chimichangas.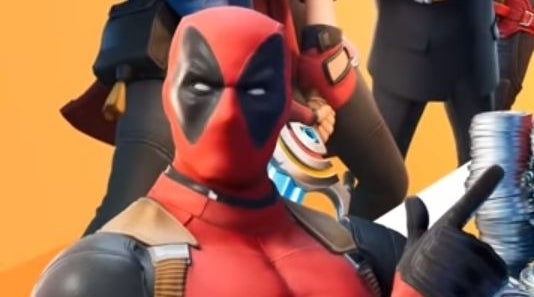 Fortnite Chapter 2 Season 2 is offering you the chance to unlock a special Deadpool skin if you can complete a set of weekly challenges.
The second challenge for the second week is to find Deadpool's chimichangas. There are three chimichangas in total and each one is hidden around the Battle Pass menu.
For completing this challenge, you'll receive a special Deadpool themed reward and will be one step closer to unlocking this special skin.
---
Note this particular challenge is no longer able to be completed. What's new? Chapter 3 Season 3 has arrived! New additions include Reality Seeds and Saplings and riding animals, along with the new Battle Pass, characters collection and map changes. It's a good idea to know how to get XP fast in Fortnite.
---
Where to find Deadpool's chimichangas around HQ in Fortnite
There are three chimichangas hidden in the various Battle Pass screens.
The first chimichanga is located in the main Battle Pass screen. You'll find it on the floor next to Tntina's bomb.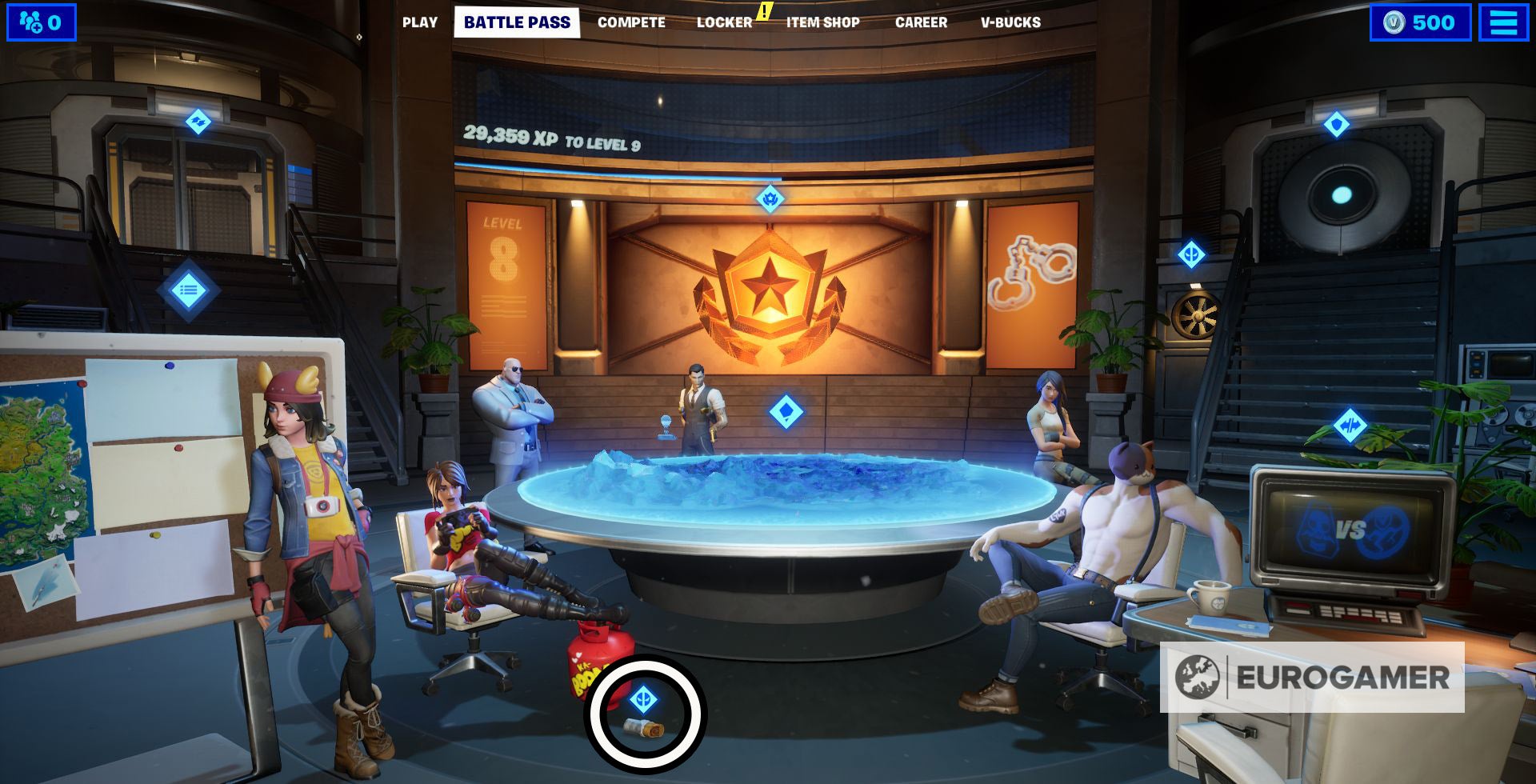 To find the second click on the door labelled Agents in the top-left hand corner of the Battle Pass screen.
Here you'll find a list for five of the Chapter 2 Season 2 Battle Pass skins. The one you need to select is Brutus.
Doing so will take you to his office where you'll find the chimichanga waiting on his desk.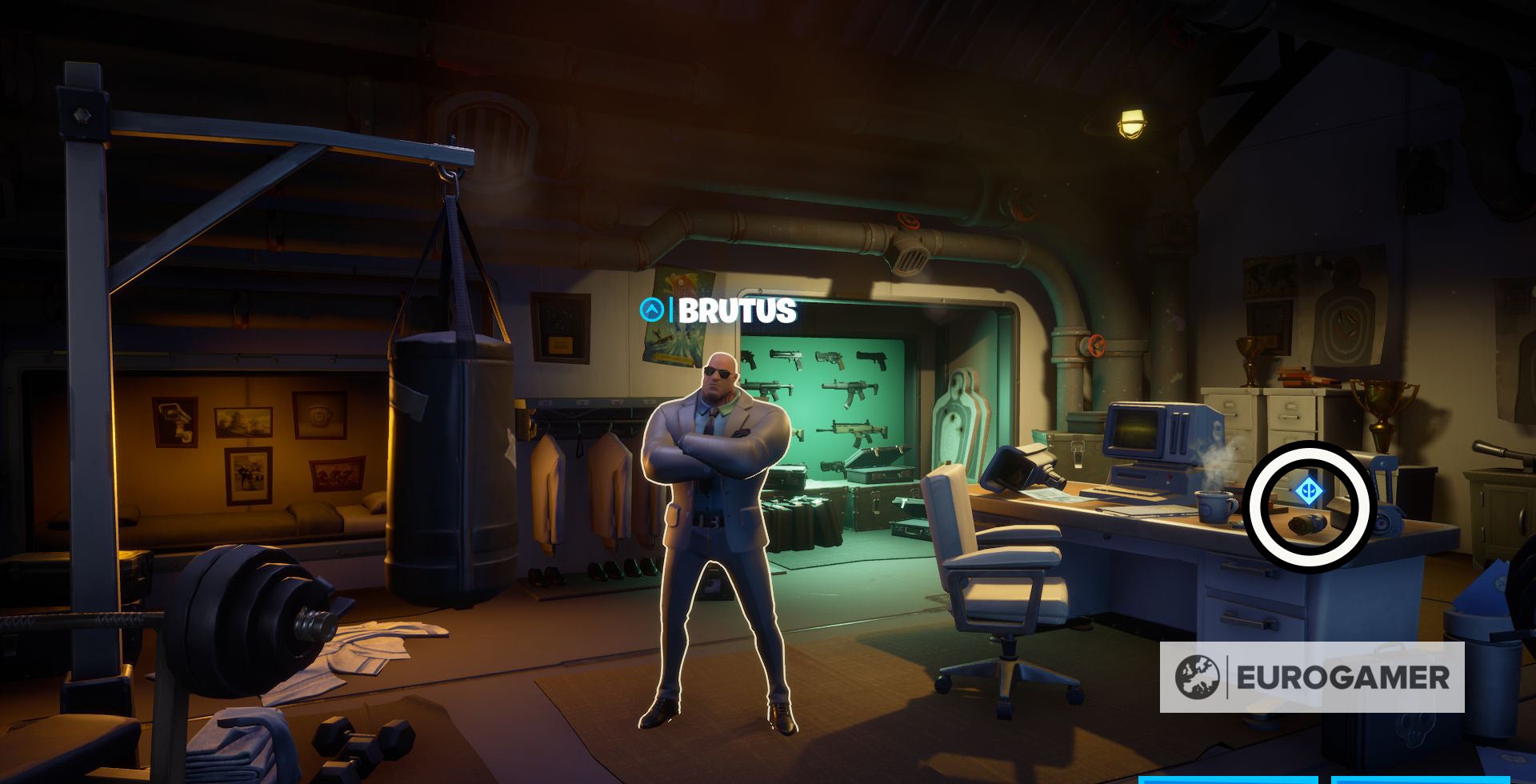 ---
Fortnite Chapter 4 Chapter 1 is here, complete with a new augments system, the coming arrival of Geralt and the Ageless Champion to beat! We've also got a present list for Winterfest and Cozy Lodge and pizza slice locations. Meanwhile, learn how to get XP fast, earn the Victory Umbrella, find character locations and earn a Victory Crown.
---
The third and final chimichanga can be found in the Upgrade Vault.
Simply look at the lowest shelf directly behind Maya and you'll easily find the chimichanga.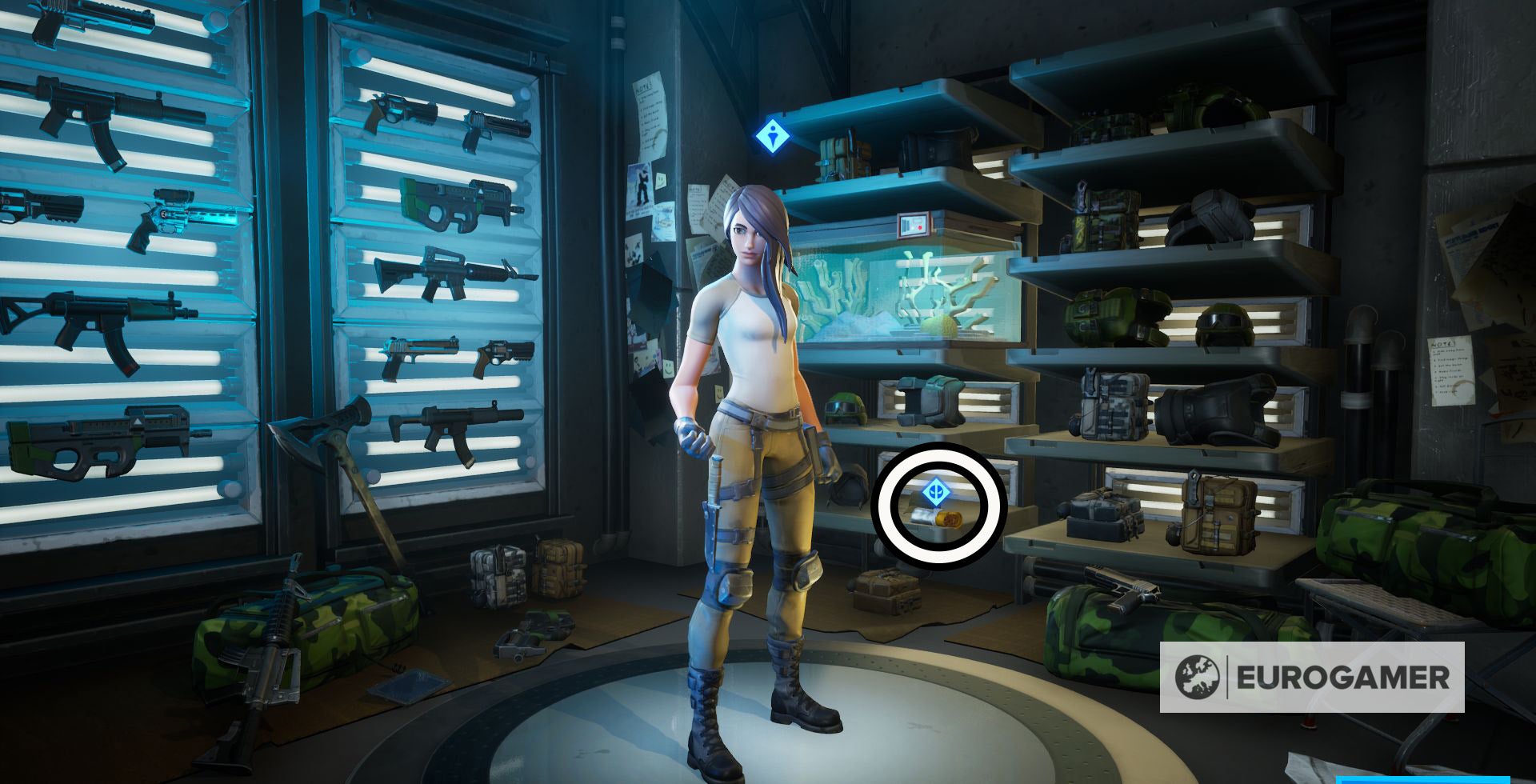 Once you've found all three you'll unlock the 'Ride the Corn!' spray.