Fortnite Chapter 2 Season 5 release time, possible theme, and everything else we know about the new Fortnite season
Everything you need to know about the last Fortnite season of the year.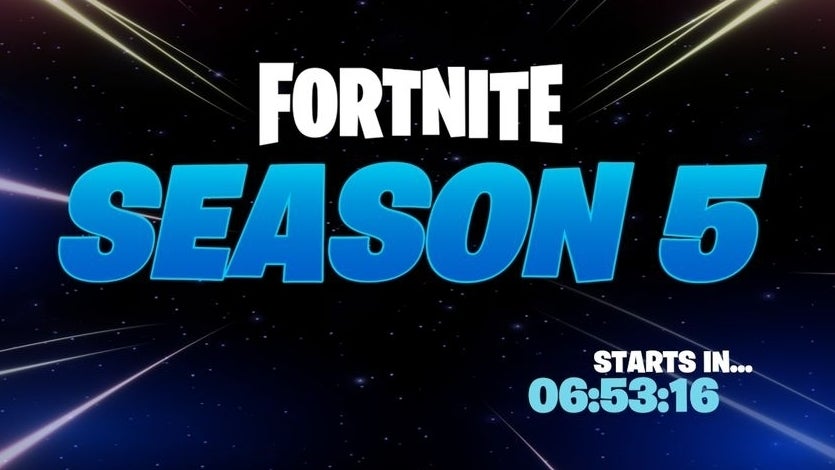 Fortnite Season 5 continues on from the Marvel themed Season 4, which was all building up to a mighty battle with Galactus. Season 5 looks like it will continue this Disney collaboration with a special skin.
With this new season we can expect to see a new collection of battle pass skins, challenges and the new Fortnite subscription system - Fortnite Crew.
This page explains the Fortnite Chapter 2 Season 5 release time, estimated start time and everything else we know.
On this page:
When is the new Season of Fortnite coming out? Fortnite Season 5 release date and start time
Update: And we are live! Here's what's new in Season 5:
Original story: Fortnite Season 5 is on track to release in early December.
Epic Games recently confirmed that the Fortnite Chapter 2 Season 5 release date is Wednesday, 2nd December and that the new subscription service, Fortnite Crew, will be released alongside it.
The start time for Fortnite Chapter 2 Season 5 is at the following:
UK - 9am (GMT)
Europe - 10am (CET)
East Coast US - 4am (EST)
West Coast US - 1am (PST)
This is despite what the countdown following the Galactus live event - which ends at 5am GMT, 6am CET, 12am EST (December 2nd) and 9pm PST (December 1st) - suggests, which is actually counting down to when server downtime will begin, according to developer Epic Games.
During this period of downtime, expect a new patch to download.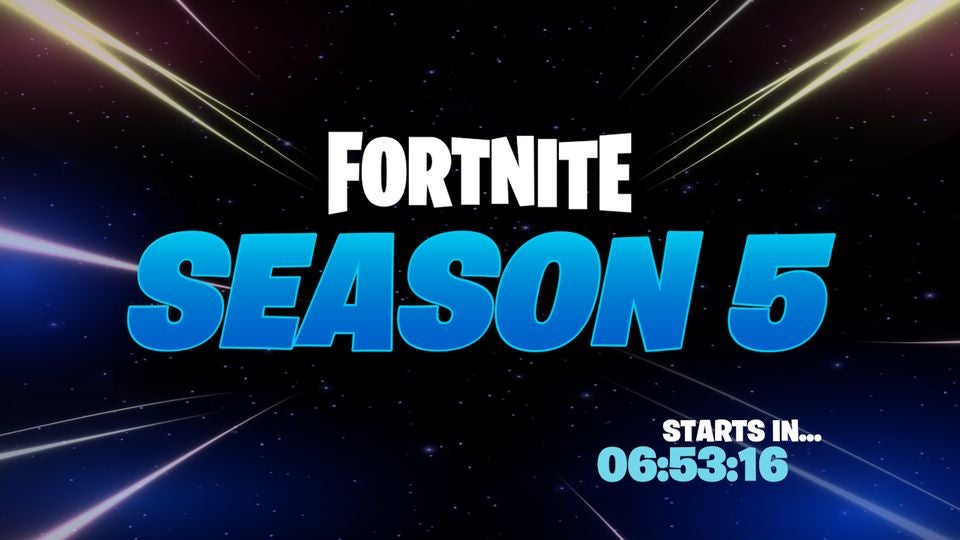 What is coming in Fortnite Chapter 2 Season 5?
Unlike with previous seasons, Epic Games has been rather tight-lipped about the theming for Fortnite Chapter 2 Season 5. Instead, their focus has been on the final live event for Season 4 - the Nexus War.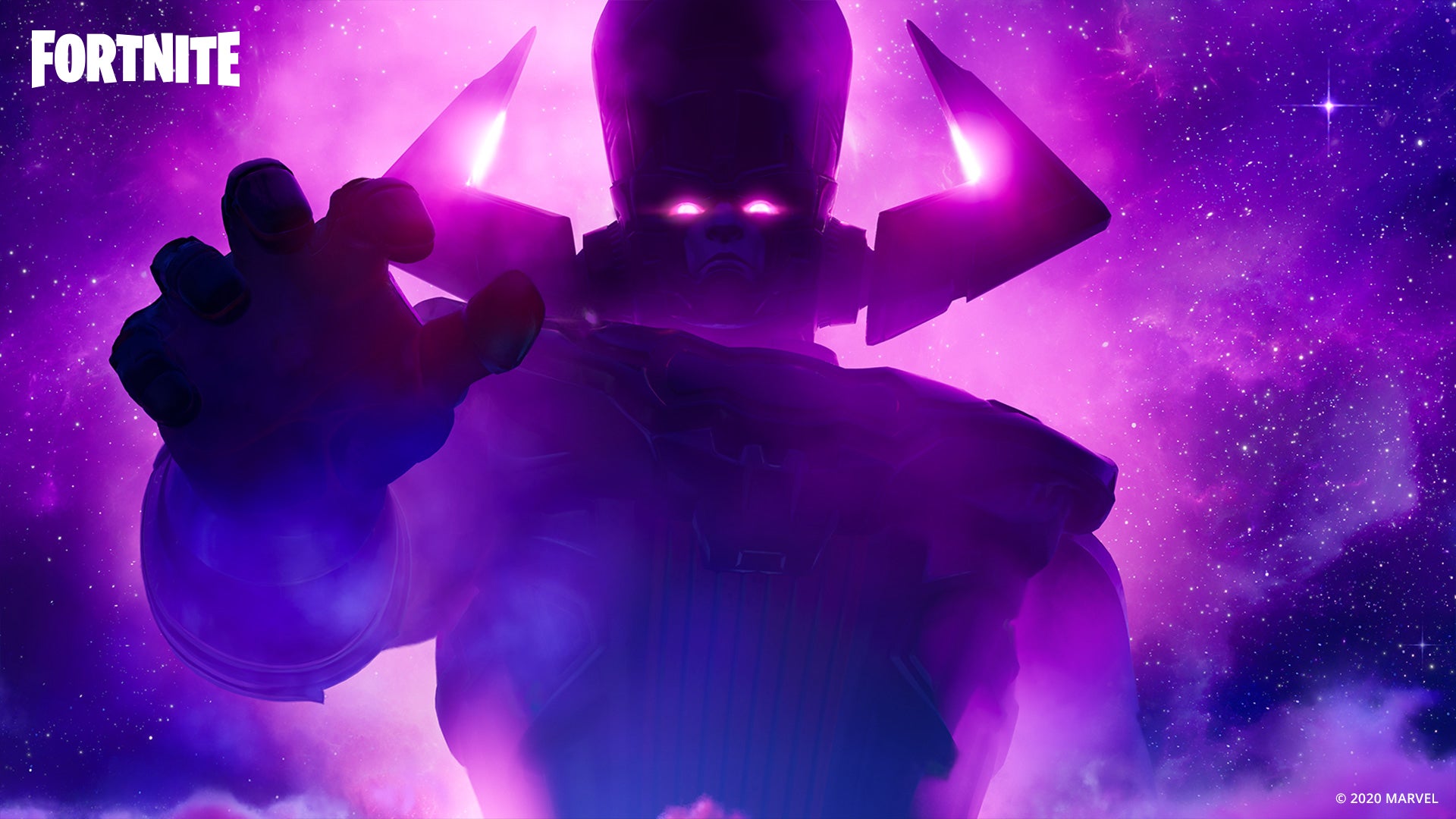 This battle will put you up against Galactus, who has slowly been making his way towards the island throughout the Fortnite season, and is expected to be the biggest live event Fortnite has put on so far.
We do know, thanks to reliable Fortnite leaks source ShinnaBR from Twitter, what three of the Season 5 battle pass skins look like.
If you're a Star Wars fan, then you can probably recognise the character standing in the middle. If not, that's the Mandalorian and, again according to ShinnaBR, he will be the 'secret' skin for Season 5, much like how Deadpool was for Season 2.
For people who don't realize: The Battle Pass itself only has original characters!

Just like in season 2, only the "secret" skin is a collab skin.

— Shiina (@ShiinaBR) November 24, 2020
This means that it's highly unlikely that Season 5 will be Star Wars themed in the same way Season 4 was Marvel themed and, instead, we can expect to see some good old Fortnite weirdness.
Hopefully we'll uncover some new mysteries in Fortnite Season 5!
---
Fortnite Chapter 4 Chapter 1 is here, complete with a new augments system, the coming arrival of Geralt and the Ageless Champion to beat! We've also got a present list for Winterfest and Cozy Lodge and pizza slice locations. Meanwhile, learn how to get XP fast, earn the Victory Umbrella, find character locations and earn a Victory Crown.
---
Fortnite Crew explained
As mentioned previously, Fortnite Crew, the new monthly subscription service for Fortnite, will be released alongside Fortnite Chapter 2 Season 5.
Fortnite Crew will cost £9.99 / $11.99 per month and include access to the battle pass, a monthly V-Bucks allowance and a number of exclusive cosmetic items.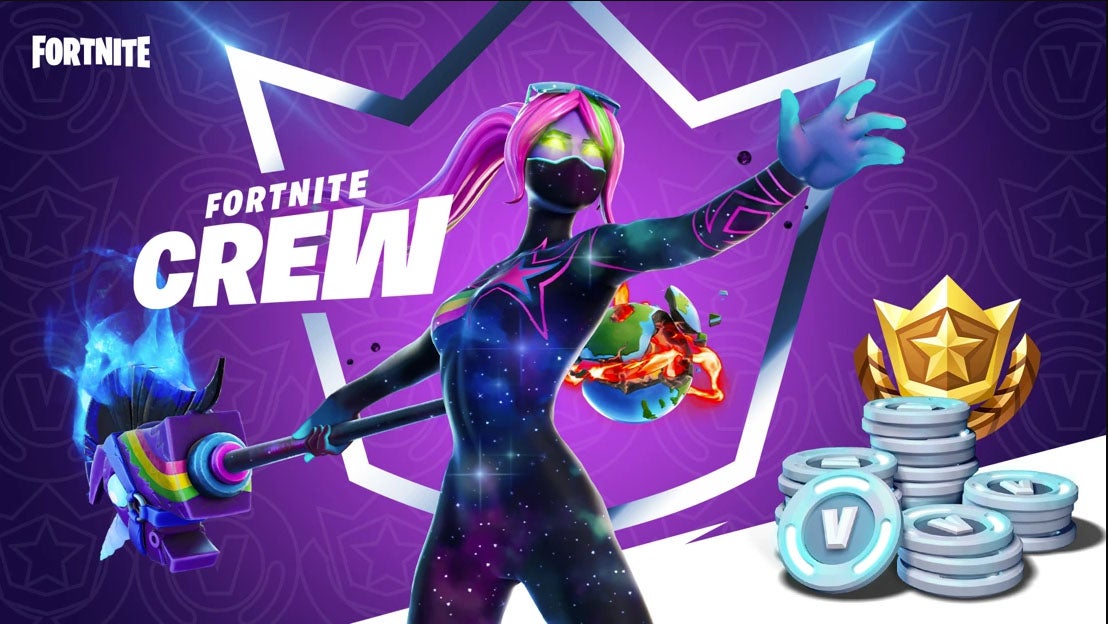 Whether you subscribe to Fortnite Crew is in your hands - Fortnite will still be available for free and you can continue to simply purchase the battle pass if you so choose. It really comes down to whether or not you want the exclusive cosmetics.
Good luck in Fortnite Chapter 2 Season 5!