Genshin Impact 3.4 livestream date, time and what to expect from 3.4 Banners
Get ready for new Banners and events.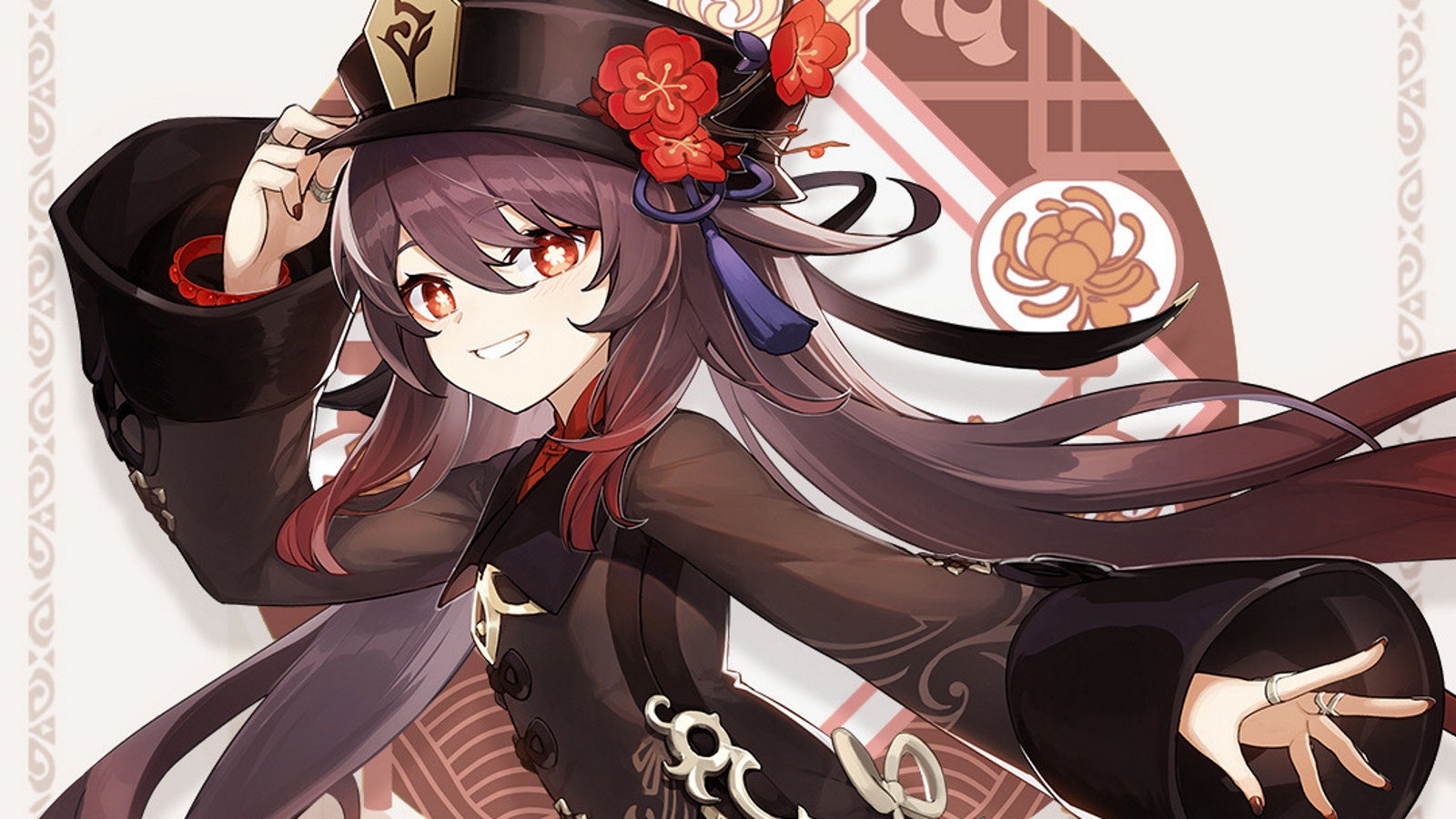 The Genshin Impact 3.4 livestream date and time has been announced, and as always, will provide information on the upcoming Banner schedule and events included with the free update.
3.4 is expected to debut 5-Star and 4-Star characters in new Banners, as well as provide the usual new and returning events.
We'll cover the exact 3.4 livestream time and date in Genshin Impact below, and also provide all the information we know about upcoming Banners from reliable leakers.
Update: If you're after the limited-time 3.4 livestream codes, be sure you check out our Genshin Impact codes page for the three codes that drop during the stream for x300 Primogems and other rewards! For all other information, we've got a 3.4 Banner and events schedule.
On this page:
Genshin Impact 3.4 livestream date and time in UK, GMT, CET, EST and PST
The Genshin Impact 3.4 livestream is on Friday, 6th January at 7am (UTC-5) on the official Genshin Impact Twitch channel.
In other timezones, the Genshin Impact 3.4 livestream time is:
UK: 12pm (GMT)
Europe: 1pm (CET)
East Coast US: 7am (EST)
West Coast US: 4am (PST)
The 3.4 livestream is then set to go live on the official Youtube channel an hour hour later at 8am (UTC-5). This is three hours earlier than it usually gets uploaded.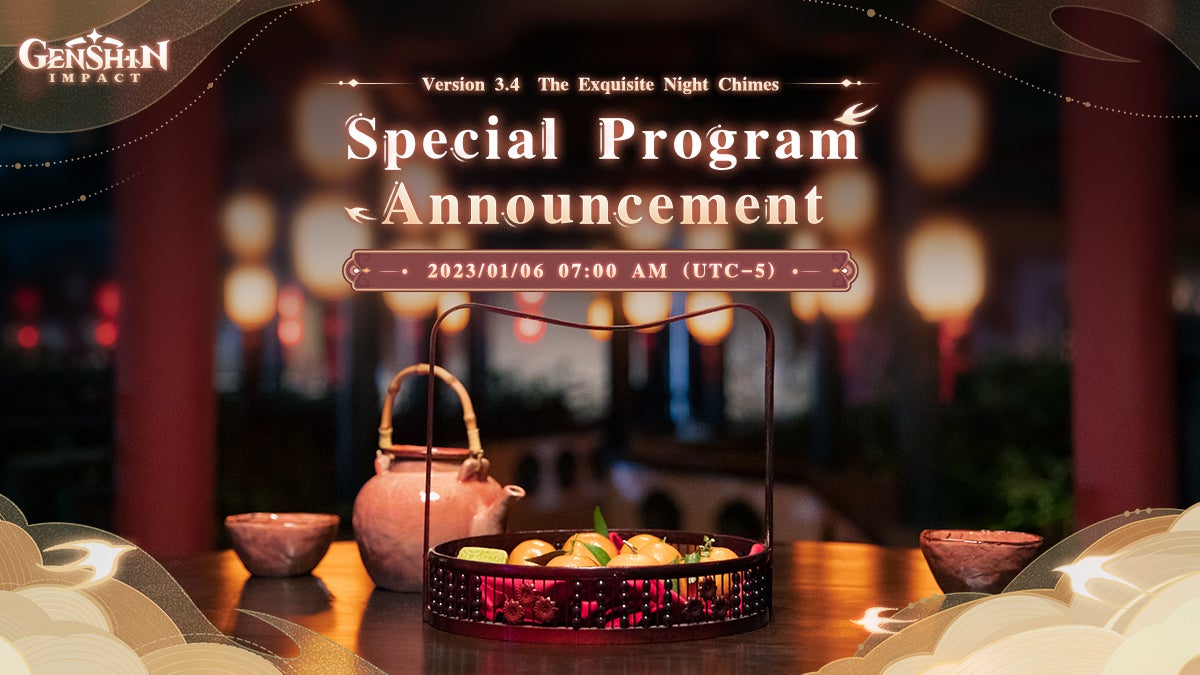 As well as upcoming Banner and event details, the 3.4 livestream will provide limited codes that will expire less than a day after the stream ends. You can visit our Genshin Impact codes page to stay up to date with these intermitent drops throughout the stream.
---
Version 3.4 and Lantern Rite is here! Complete Paper Theatre puzzles, and redeem new codes and Prime Gaming rewards for Primogems to pull Alhaitham and Xiao, and check them out on our tier list. You'll need luck from the Pity and 50/50 systems to Wish with Fate for them and future Banners, and you always need the right Adventure Rank for events. We've also got tips and tricks for beginners, Dendroculus locations, fishing locations, and Genius Invokation TCG card locations. For help in Sumeru, check out Sumeru Reputation, Tree of Dreams, and locations for Sand Grease Pupa and Jueyun Chili.
---
What to expect from Genshin Impact 3.4 Banners
Update: We've now got all the details in our 3.4 Banners and events schedule page.
We'll have to wait for the 3.4 livestream for official details on who the character event Banners will be, but there has been reliable leakers providing some information on the possible upcoming 3.4 Banners for Phase 1 and Phase 2.
Yukizero (via SaveYourPrimos on Twitter) has condensed this information for us well, claiming that the next Banners in Genshin Impact will feature new Dendro character Alhaitham and returning Anemo character Xiao as the featured 5-Stars.
[Reliable] Images courtesy of Yukizero, which aligns with what we know.

3.4 First Half - Alhaitham + Xiao + Yaoyao
3.4 Second Half - Hu Tao + Yelan pic.twitter.com/bbzn4SmYYH

— SYP 💎🙌 Please tag 3.3 𝕤𝕡𝕠𝕚𝕝𝕖𝕣𝕤. (@SaveYourPrimos) December 18, 2022
Yukizero also claims that new Dendro 4-Star Yaoyao will be featured in both Alhaitham and Xiao's Banners in Phase 1, and that Phase 2 of the 3.4 Banners will feature returning 5-Star Hu Tao (Pyro) and Yelan (Hydro).
Hu Tao was previously leaked by 'Uncle Lu' (who has a near spotless leaking record), and Alhaitham and Yaoyao have started to be marketed on Genshin Impact's official Twitter, so we're inclined to believe they're coming up in the next Banners - but it's still all speculation for now.
If the information above turns out to be accurate, the characters we'll see featured in the 3.4 update include:
Debut of Alhaitham (5-Star Dendro)
Debut of Yaoyao (4-Star Dendro)
Rerun of Xiao (5-Star Anemo)
Rerun of Hu Tao (5-Star Pyro)
Rerun of Yelan (5-Star Hydro)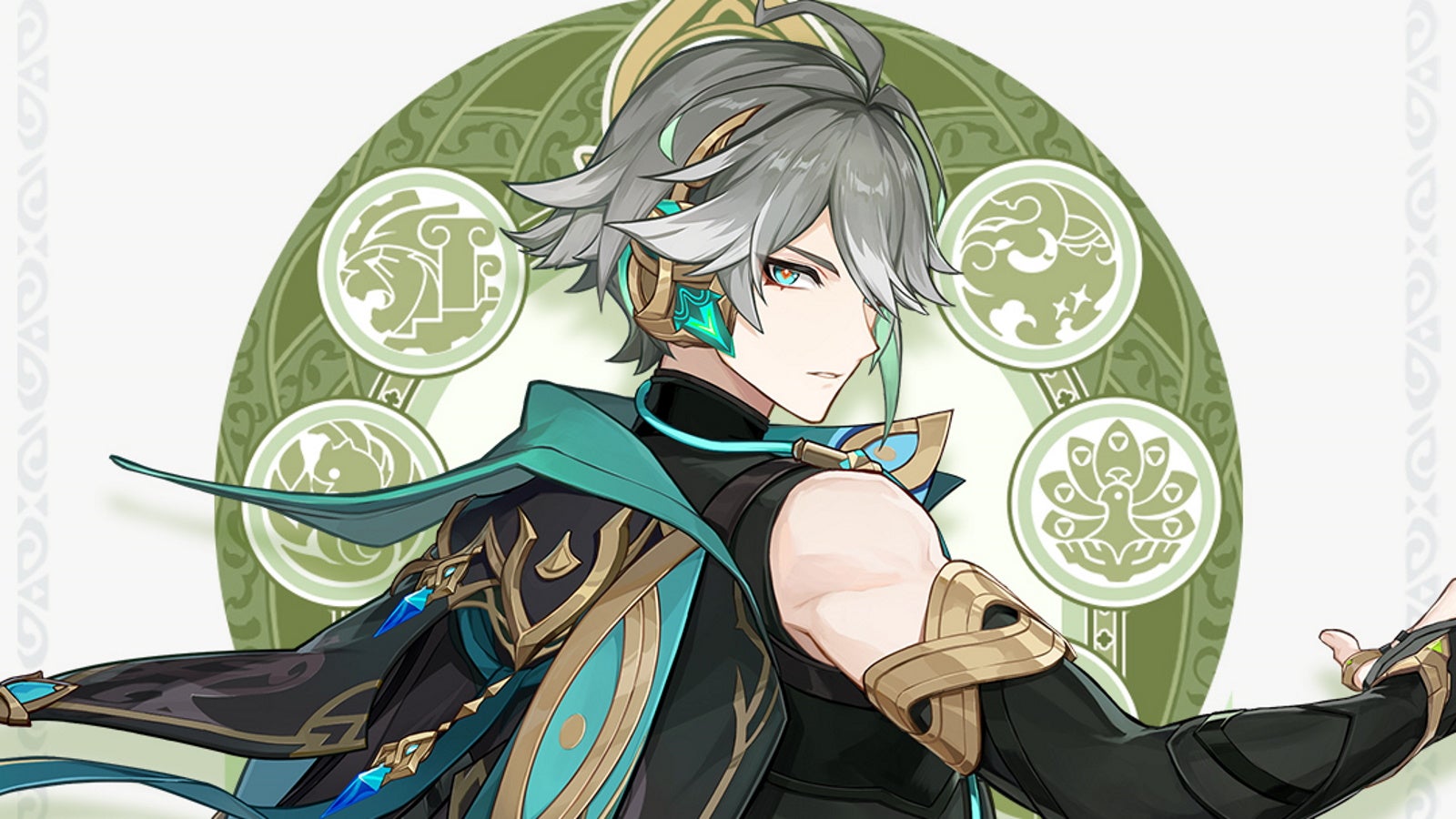 Just like the characters, we only have leaker speculation to work off for weapon Banners for now. However, if the above information is correct, then we can expect to see the new 5-Star sword Light of Foliar Incision, which should be Alhaitham's signature weapon, and returning 5-Star polearm Primordial Jade Winged-Spear, Xiao's signature weapon.
Also from leaker Yukizero, the next Epitome Invocation Banner in Phase 2 of 3.4 looks like it will feature the 5-Star polearm Staff of Homa, and 5-Star bow Aqua Simulacra, which are Hu Tao's and Yelan's signature weapons, respectively.
As a reminder, none of this information is official, so we'll have to wait until the 3.4 livestream for solid details on who and what will be on the next Banners in Genshin Impact.