Fortnite - IO operative's computer location: Where to interact with an IO operative's computer explained
I'm in.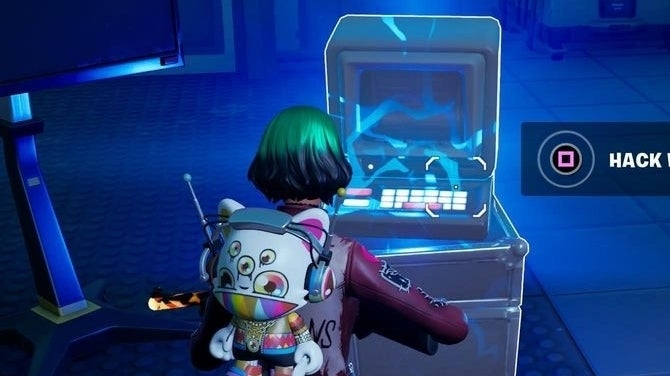 Fancy hacking a computer? Here's where you can interact with an IO operative's computer in Fortnite this week.
Interact with an IO operative's computer is the fourth of Week 8's legendary quests in Fortnite Chapter 2 Season 7.
Like many of the past weeks, the first quest in this set involves using one of the payphones found across the Fortnite map, and it's followed with the tasks to collect an access card from an IO guard and plant wiretaps at different key locations.
Completing this challenge will reward you with 30k XP, which will help you unlock more Battle Stars for the Season 7 battle pass. You'll also be able to start the fifth legendary quest for Week 8 - mindwipe Bunker Jonesy, Swamp Stalker or Human Bill.
---
Note this particular challenge is no longer able to be completed. What's new? Chapter 4 Season 2 has arrived! New additions include the Grind Rails and Kinetic Blades, along with the new Battle Pass, character collection and Eren Jaeger skin. It's a good idea to know how to get XP fast in Fortnite.
---
How to interact with an IO operative's computer in Fortnite fast
As the name implies, this quest tasks you with visiting one of the many IO bases scattered around the battle royale map.
There are tonnes of options out there, and you can find them below at a glance:
Fortunately, since you only need to interact with one computer, we're free to choose the location. Based on our experience, we recommend the IO base found southwest of Slurpy Swamp, as the area is rarely populated.
The computer is found inside the main building, so feel free to disregard the outposts outside. As per usual, it's best if you just land from the battle bus to this spot in order to save time and avoid other players.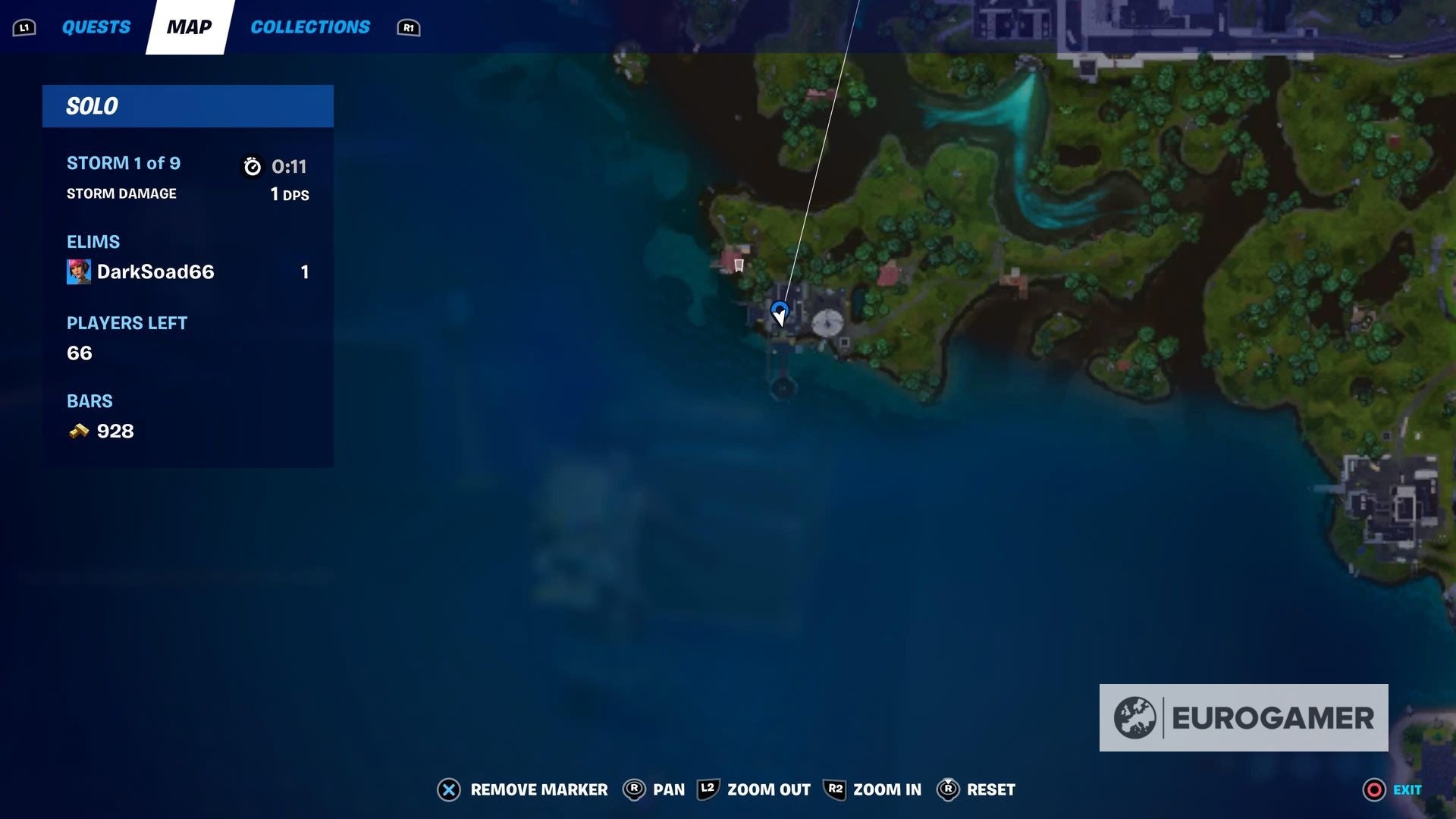 You can enter the base through any window or door surrounding it, but in order to find the computer as fast as possible, the best entryway is the front door.
This path is just on the opposite site of the boardwalk that leads to the ocean. Again, it's a rather secluded area since it's right at the bottom of the map, which makes it ideal for our mission.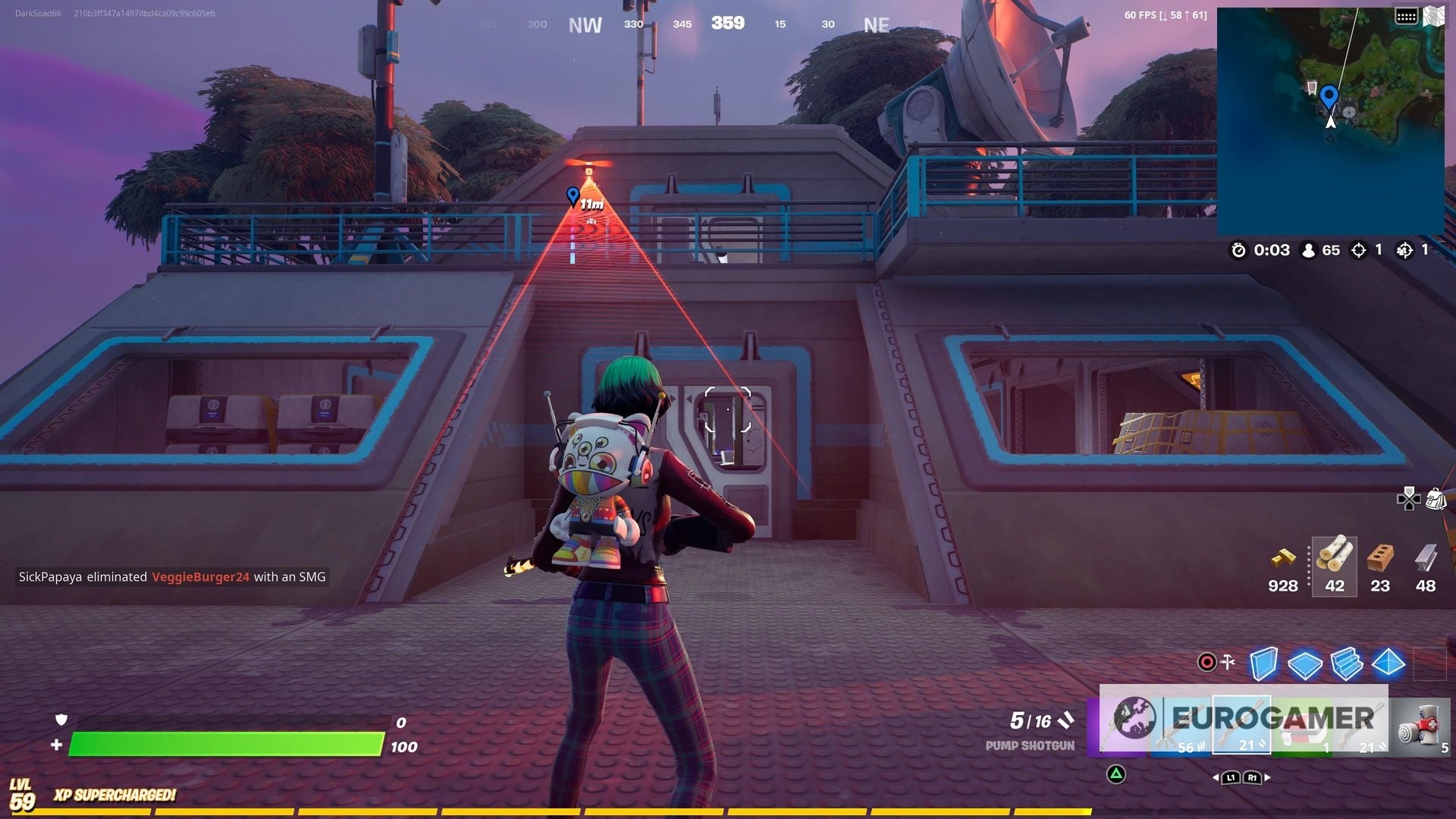 The computer will be on the main hall, which is found right after crossing the door, so you can't miss it. From here all that's left to do is interact with it, and the quest will be over.
With this challenge completed, you'll now be able to complete the next quest - mindwipe Bunker Jonesy, Swamp Stalker or Human Bill.
If you'd like to learn more about Fortnite Season 7, check out our guides on the Battle Pass, legendary quests, alien artefacts, IO Weapons, cosmic chest and Ferrari 296 GBT location.