Fortnite - IO access card location: How to collect an access card from an IO Guard
Nobody needs this, right?
Collecting an access card from an IO Guard is the second of Week 8's legendary quests in Fortnite Chapter 2 Season 7.
Like many of the past weeks, the first quest in this set involves using one of the payphones dotted across the Fortnite map, so Slone can task you with finding an IO access card.
Completing this challenge will reward you with 45k XP, which will help you unlock more Battle Stars for the Season 7 battle pass. You'll also be able to start the third legendary quest for Week 8 - plant wiretaps in different key locations.
---
Note this particular challenge is no longer able to be completed. What's new? Chapter 4 Season 2 has arrived! New additions include the Grind Rails and Kinetic Blades, along with the new Battle Pass, character collection and Eren Jaeger skin. It's a good idea to know how to get XP fast in Fortnite.
---
How to collect an IO access card from an IO Guard in Fortnite
To collect an access card from an IO Guard in Fortnite, you need to kill an IO Guard and the best place to do this is Corny Complex. Not just knock them down - kill.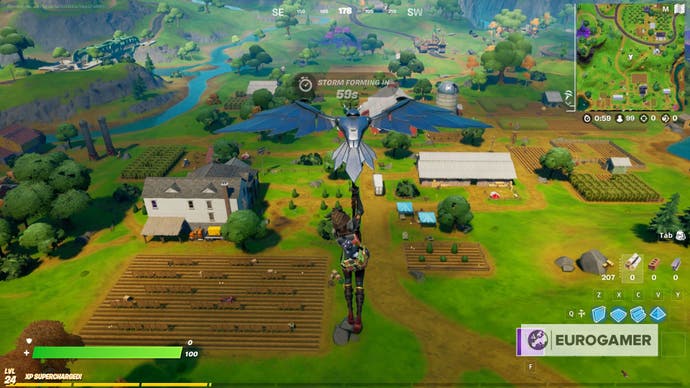 On this farm you can find a number of IO Guards wandering about the house and inside the barn. Since this area is full of loot, you'll be able to easily find a weapon and a shield potion before hunting down an IO Guard.
If, however, you're having trouble finding said guard, then you should head to the IO bunker hidden beneath the farm, which is filled with IO Guards just waiting to be murdered.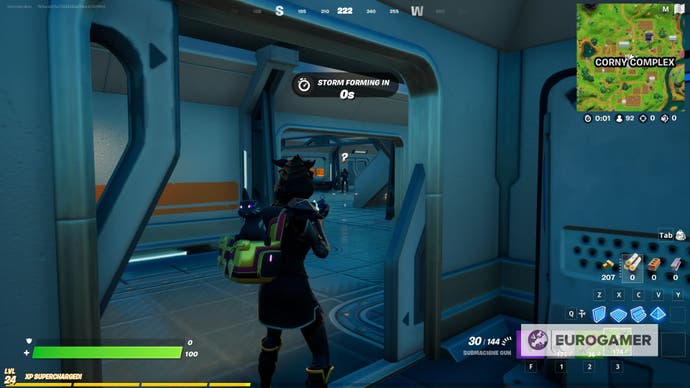 You can enter the bunker by using the stairs in the barn, but the sneakier way is to use the porta-pottie located in the house to teleport yourself in the bunker. The room you find yourself in will provide you with a small amount of cover as you fight the nearest guard.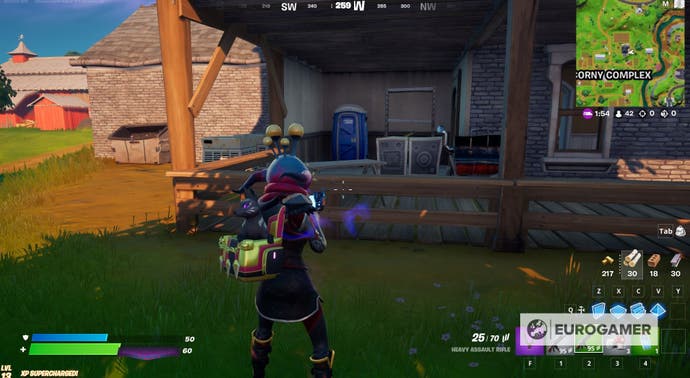 Remember - you have to completely kill the IO Guard, so continue shooting them once you've knocked them down. Upon the guard's death, they'll drop an access card, so run forward and collect it!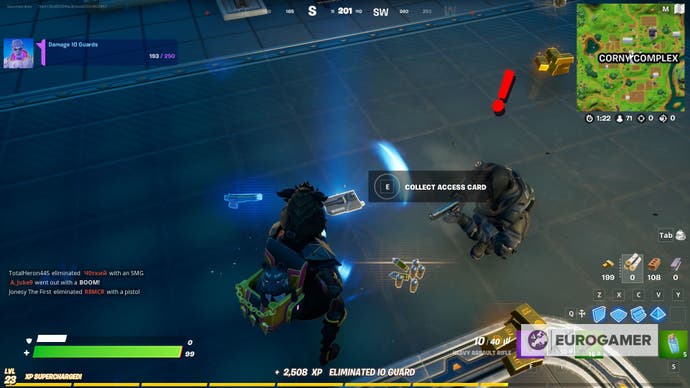 With this challenge completed, you'll now be able to complete the next quest - plant wiretaps in different key locations.
If you'd like to learn more about Fortnite Season 7, check out our guides on the Battle Pass, legendary quests, alien artefacts, IO Weapons, cosmic chest and Ferrari 296 GBT location.