Fortnite indoor soccer pitch location: How to score a goal on an indoor soccer pitch
Where to find the indoor soccer pitch location in Fortnite.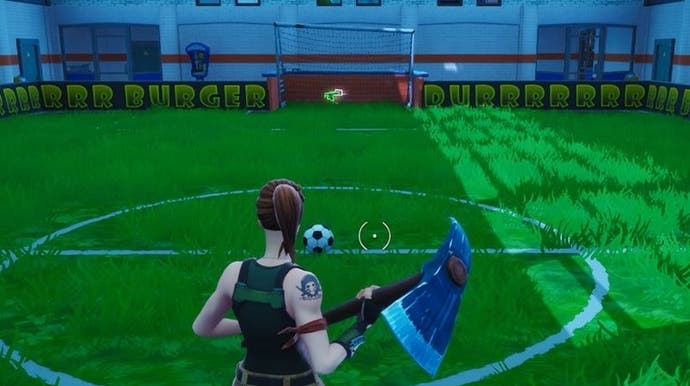 Finding the indoor soccer pitch location is one of many Fortnite Challenges to complete.
It tasks you with scoring a goal at the indoor soccer pitch in order to reward as part of the Overtime Challenges.
---
Note this particular challenge is no longer able to be completed. What's new? Chapter 4 Season 2 has arrived! New additions include the Grind Rails and Kinetic Blades, along with the new Battle Pass, character collection and Eren Jaeger skin. It's a good idea to know how to get XP fast in Fortnite.
---
Fortnite indoor soccer pitch location
The Fortnite indoor soccer pitch location has been a fixture on the map for a number of seasons now, and is found in-between Snobby Shores and Neo Tilted: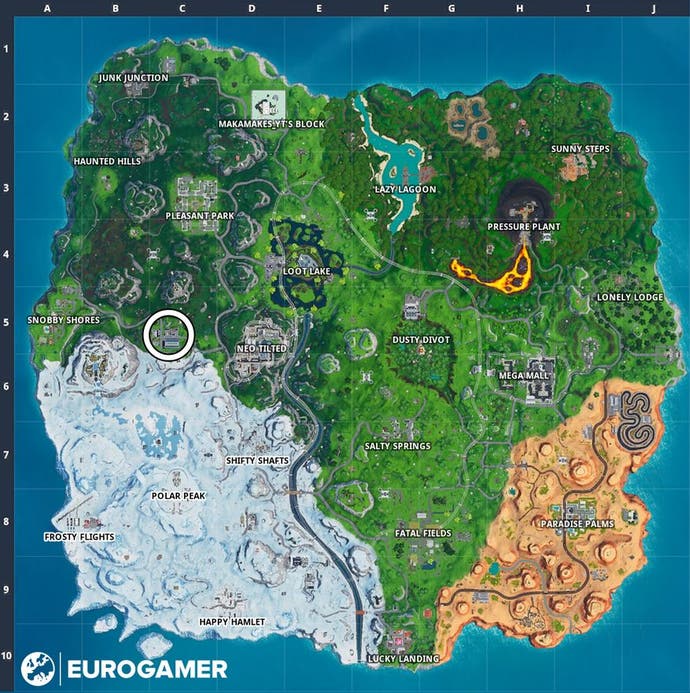 Specifically, it's within square C5. Make your way northward of Polar Peak, aiming for the spot where the frost switches to grass on the map.
You'll find a warehouse style building with numerous door entrances, when in fact this is a stadium - inside of which is a green soccer pitch proudly sponsored by Durr Burger.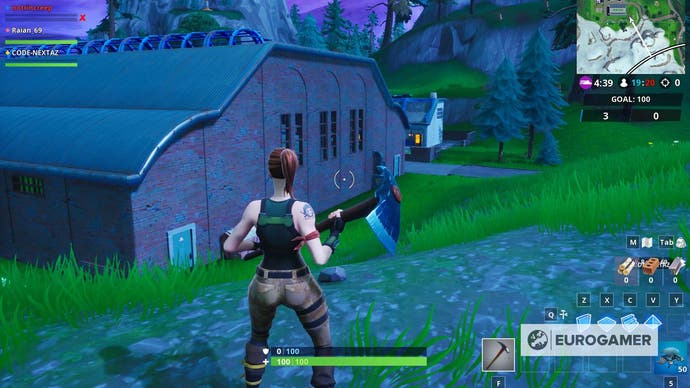 Run up to the ball in the middle of the pitch and knock it into the goal. The ball will disappear, and celebratory horns will play, unlocking the challenge.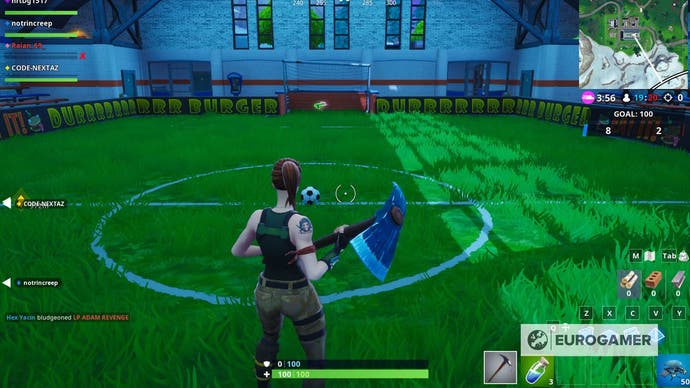 It's as simple as that! If you are struggling, try a game mode such as Team Rumble where there are fewer enemy combatants, and if the ball isn't in the centre, look elsewhere on the pitch where someone else might have kicked and discarded it.
---
Fortnite Chapter 4 Season 4 is here! To help you get started with this heist themed season, we have guides on how to alert a Securitry Camera, secure data from Forecast Towers and destroy weakened walls or security gates. There's also a new Victory Umbrella! Meanwhile, learn what the best weapons are, the current Augments, how to get XP fast, use the best PC settings and earn a Victory Crown.
---