Fortnite Glitched Consumables locations: Where to find the Glitched Foraged Items
How to locate and consume the Glitched Foraged Items at the soccer stadium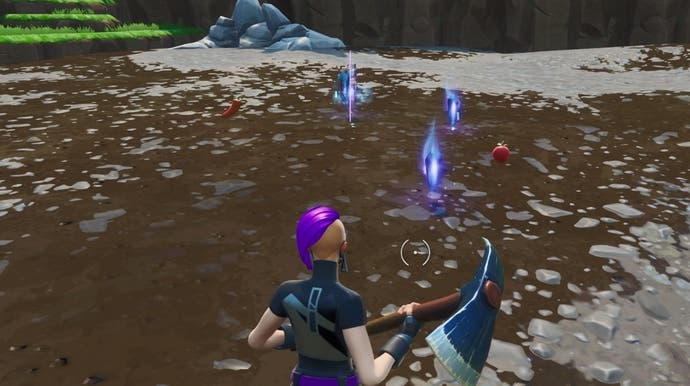 Glitched Foraged Items are part of the Junk Storm challenge.
Consuming 5 Glitched Foraged Items located at the recently destroyed indoor soccer pitch to get those sweet challenge rewards.
Unlike your usual consumables, glitched Foraged Items have a cosmic flourish about them. On the surface, they look like mushrooms, apples and jalapenos - but you'll see them shifting between realities.
Consume 5 in total to complete the challenge.
---
Note this particular challenge is no longer able to be completed. What's new? Chapter 4 Season 2 has arrived! New additions include the Grind Rails and Kinetic Blades, along with the new Battle Pass, character collection and Eren Jaeger skin. It's a good idea to know how to get XP fast in Fortnite.
---
Glitched Foraged Items location at a glance
There are many Glitched Foraged Items located at the indoor soccer pitch.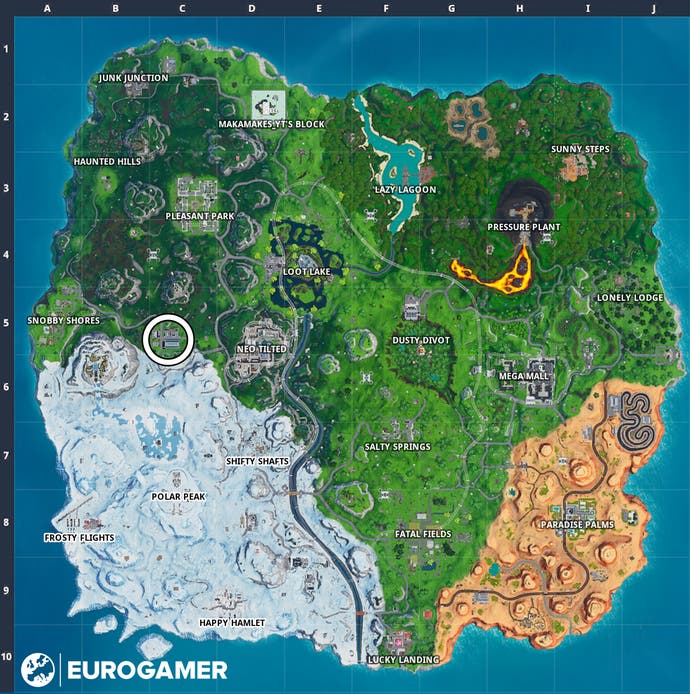 The Glitched Foraged Items are located in C5 - at the indoor soccer pitch to the east of Snobby Shores.
Glitched Foraged Items locations in detail
Descend onto the razed indoor soccer pitch to consume those glitching consumables.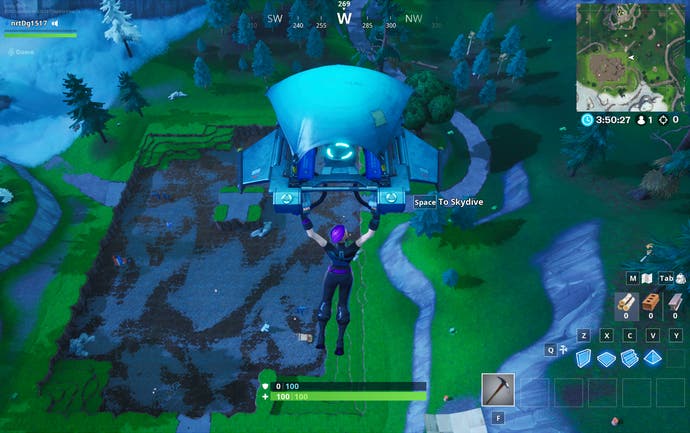 And that's it! Consume 5 and nab those sweet Junk Storm challenge rewards.
---
Fortnite Chapter 4 Season 2 is here and with it comes Force Abilites and Lightsabers in the Star Wars 2023 event and a new selection of Battle Pass skins! Take a look at the Eren Jaeger skin too! If this is something you want, take a look at our challenge guides that show you the Jaeger's Family Basement location, plus how to find and use ODM Gear. Don't forget to complete the new challenges, including winning arcade games, knocking back players with the Kinetic Blade, shooting targets while on a Grind Rail and restoring health or shields on a Grind Rail. Meanwhile, learn what the best weapons are, new map changes, how to get XP fast, use the best PC settings, earn the Victory Umbrella and earn a Victory Crown.
---