Fortnite - Collect foraged items locations: Where to forage for food, need supplies explained
Work, work.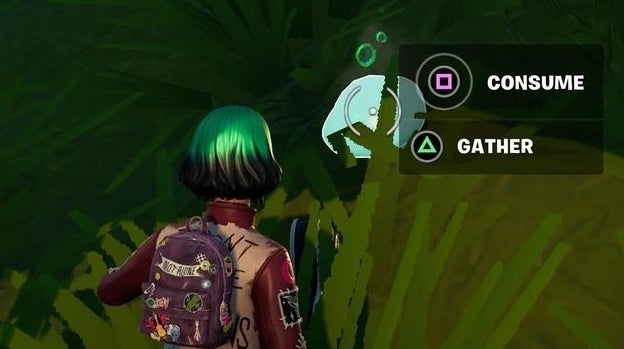 Forage for food, need supplies is one of the Epic Quests introduced during Week 4 of Fortnite Chapter 2 Season 7.
This challenge is only available during this week and, in order to unlock it, you must first search for farm clues, visit Farmer Steel's favourite places, place missing person signs and collect doomsday preppers guide across two locations.
It's a tad confusing by name alone and without a set location, but there is no need to worry. We have found a perfect spot where you can accomplish this task quickly and efficiently, without the risk of stumbling upon other players.
This Fornite Season 7 challenge will reward you with 30k XP, which will help you earn Battle Stars for the new Battle Pass skins.
---
Note this particular challenge is no longer able to be completed. What's new? Chapter 3 Season 3 has arrived! New additions include Reality Seeds and Saplings and riding animals, along with the new Battle Pass, characters collection and map changes. It's a good idea to know how to get XP fast in Fortnite.
---
Forage for food, need supplies fast in Fortnite
Food and need supplies sounds a bit too broad for a challenge description. Without any hints of possible locations, or whether or not they're referring to loot or fixed items on the ground, it can be a bit confusing.
There is one spot, however, where you can obtain all five items to challenge safe and sound, marked on the map below: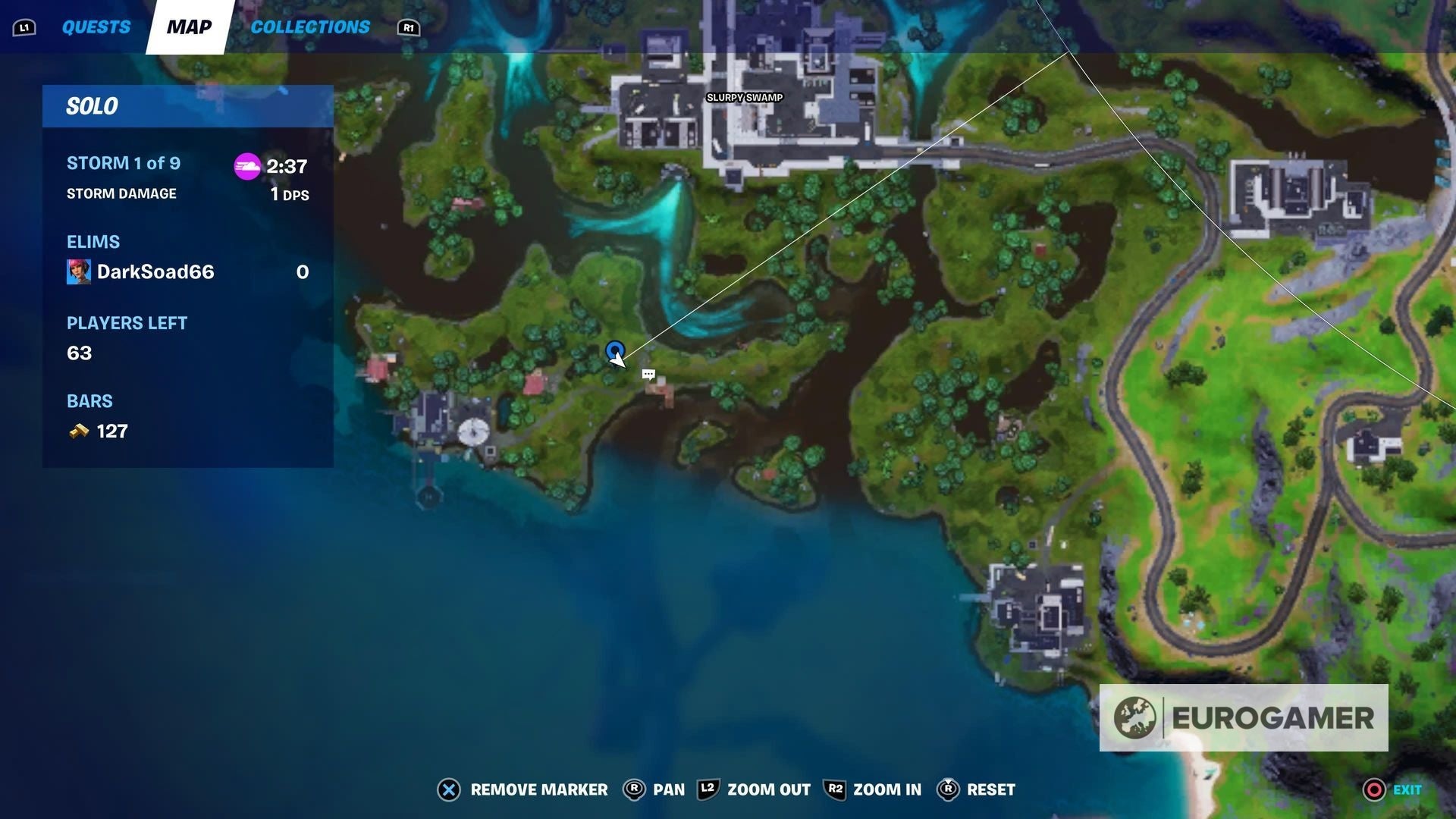 If you head southwest of Slurpy Swamp, you will find a shack that is right on the shore, overlooking the two islands that appear on the map. Once in the area you will notice a farm field with corn, but we went for an alternative.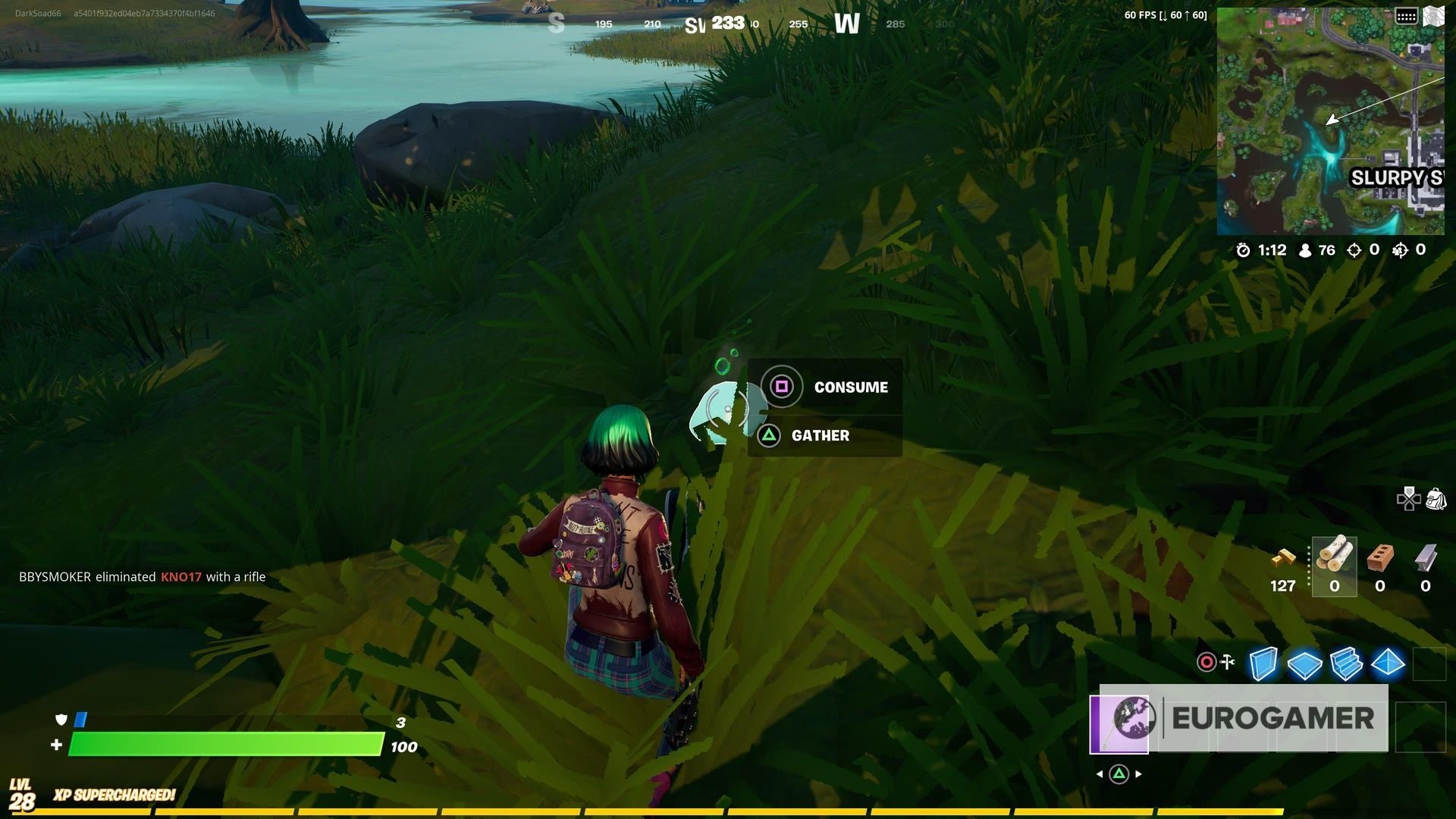 We have found out that, yes, mushrooms count towards this challenge. When you approach one, you'll see a 'collect' prompt as well as 'consume'. Pressing it will equip the item on your inventory, so it's not lost, but it'll be marked for the challenge.
These are light green, which makes them easy to spot at a distance. One tree in particular has several around it, so once you've collected all five of them, the quest will be over. Congrats!
If you'd like to learn more about Fortnite Season 7, then check out our guides on the legendary quests, IO Tech Weapons locations, cosmic chests, Season 7 map changes and alien artefacts.