Fortnite - Farmer Steel's places locations: Visit Farmer Steel's favourite places explained
My favourite game.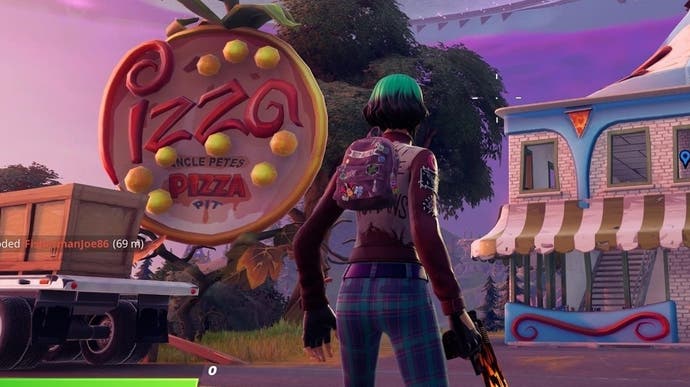 This week's Legendary Questline in Fortnite tasks you to find and visit Farmer Steel's favourite places - here's where you can found them.
Visit Farmer Steel's favourite places is the second of Week 4's legendary quests in Fortnite Chapter 2 Season 7.
Since this is a legendary quest, you'll only have this week to complete it, which we recommend doing so. It's straightforward enough that it won't require you to stray too far from your usual spots.
This step follows after searching for clues on the farm, while the next tasks you with placing missing person signs in Weeping Woods and Misty Meadows.
Completing this challenge will reward you with 30k XP, which will help you unlock Battle Stars for the Season 7 Battle Pass.
---
Note this particular challenge is no longer able to be completed. What's new? Chapter 4 Season 2 has arrived! New additions include the Grind Rails and Kinetic Blades, along with the new Battle Pass, character collection and Eren Jaeger skin. It's a good idea to know how to get XP fast in Fortnite.
---
Visit Farmer Steel's favourite places in Fortnite explained
There is a total of three locations to where to visit Farmer Steel's favourite places in the Fortnite map.
These are a lake, a pond and a landmark. You only need to get close enough to them for it to count towards the challenge.
Here are the locations of Farmer Steel's favourite places: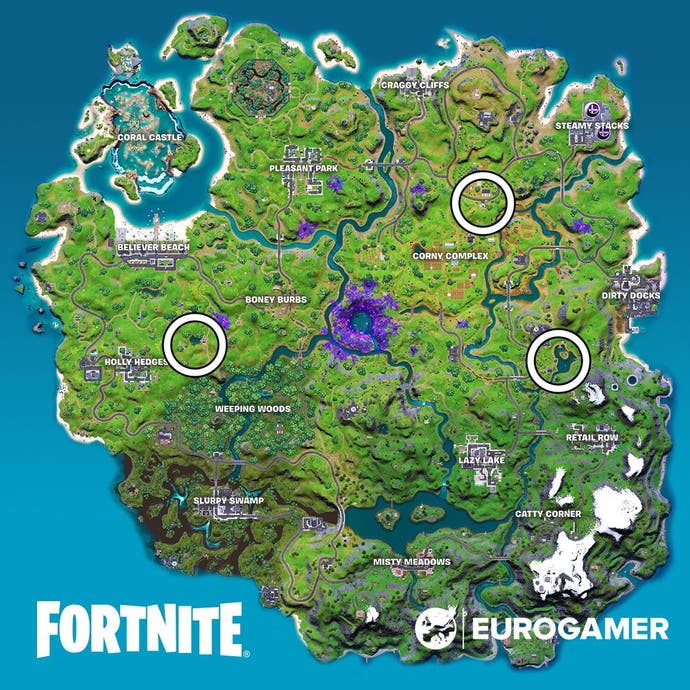 While there is no specific order to follow, we've found the following one to be the most straightforward - depending on where the circle is closing, you may need to split the challenge across two matches.
From the bus, we suggest dropping off on Lake Canoe first, which is located northwest of Retail Row. There is a barn right next to the western road, which is where you'll want to get close to.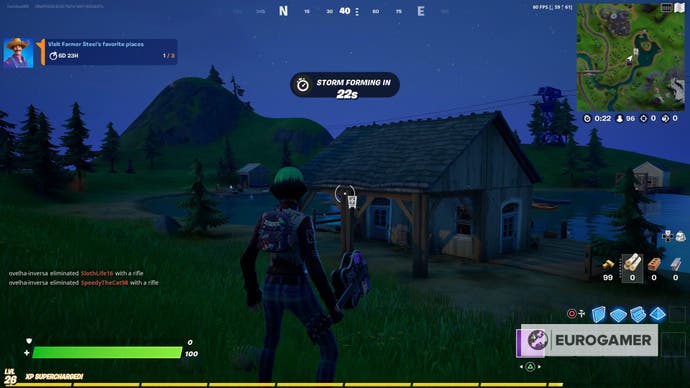 From here, we recommend taking one of the boats and follow the river north towards Pizza Pit, the landmark found slightly northeast of Corny Complex.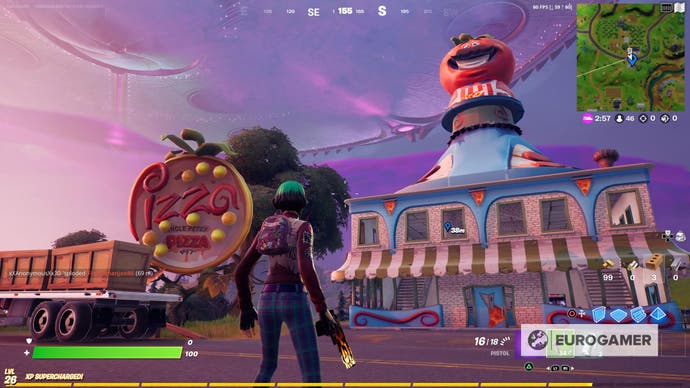 Lastly, start sprinting towards the western side of the map, since the third location is found at Flopper Pond, which is northeast of Holly Hedges. Once more, get close to the barn that overlooks the pond, and the challenge will be over.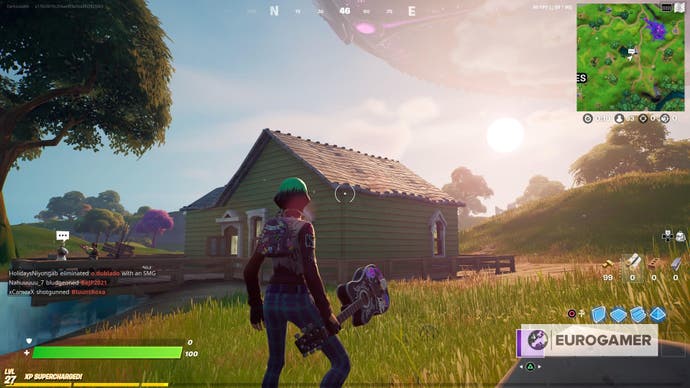 If you'd like to learn more about Fortnite Season 7, check out our guides on the Battle Pass, legendary quests, alien artefacts, IO Weapons, cosmic chests and travelling between porta-potties.