Fortnite Birthday Cake locations: Where to find the 10 Birthday Cakes
How to find the Birthday Cakes and dance in front of them as part of Fortnite's second birthday.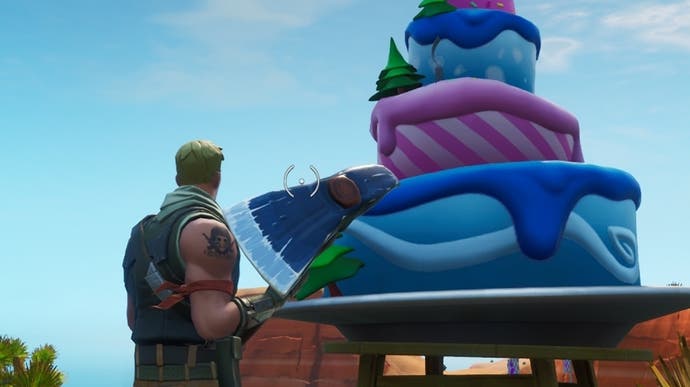 Birthday Cake locations are part of bonus set of challenges released to celebrate the game's second birthday.
Available between July 25th to July 31st, like last year's Birthday Cake challenge it involves finding a total of 10 birthday cakes throughout the Fortnite map to find.
Each one is completed by dancing in front of them using an emote. Once you complete this challenge, you'll be rewarded with the B-Day Beats music pack.
---
Note this particular challenge is no longer able to be completed. What's new? Chapter 4 Season 2 has arrived! New additions include the Grind Rails and Kinetic Blades, along with the new Battle Pass, character collection and Eren Jaeger skin. It's a good idea to know how to get XP fast in Fortnite.
---
Fortnite birthday cake locations at a glance
There are a total of 10 birthday cake locations to find in Fortnite: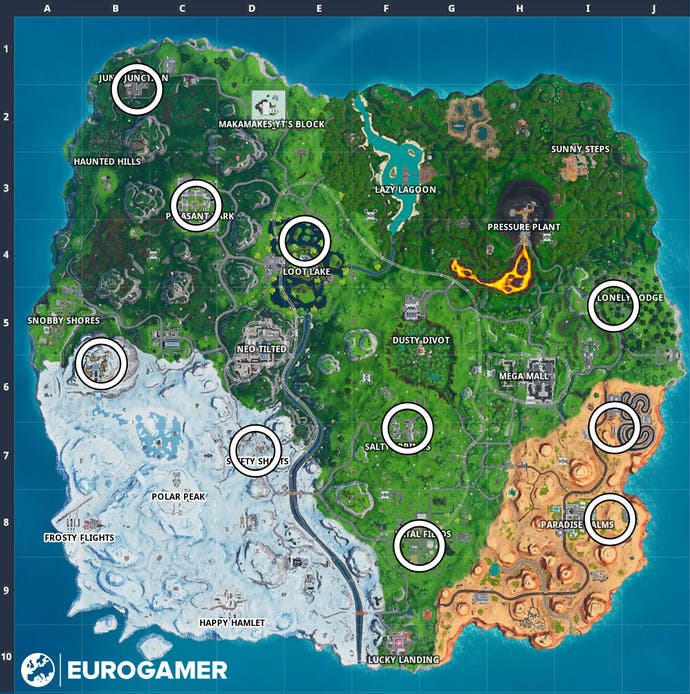 The Fortnite birthday cake locations are as follows:
Pleasant Park
East of Paradise Palms
Desert racetrack
Fatal Fields
Shifty Shafts
Salty Springs
Loot Lake
Junk Junction
Lonely Lodge
Viking ship
Fortnite Birthday Cake Locations in detail
You can find the Fortnite birthday cake locations in the following positions:
Pleasant Park, in the centre of Pleasant Park itself, next to the central gazebo.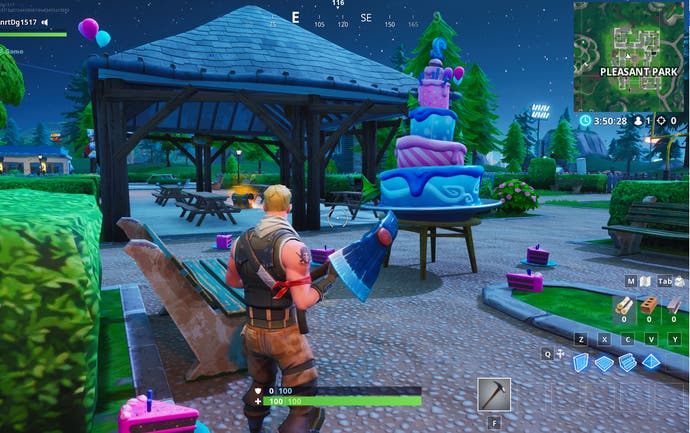 Race track in the north of the desert: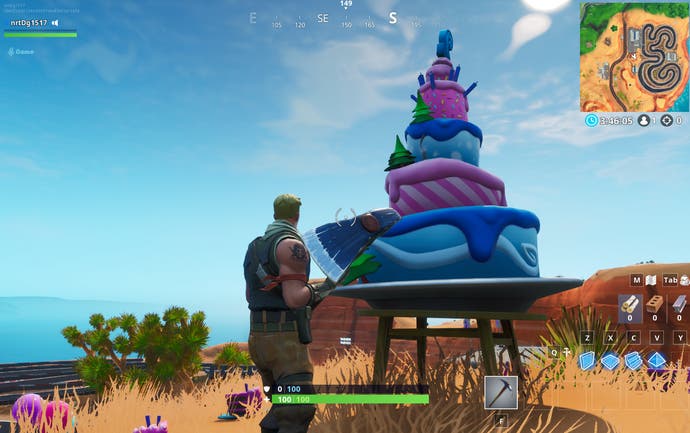 Paradise Palms, in between the solar panels on the hill.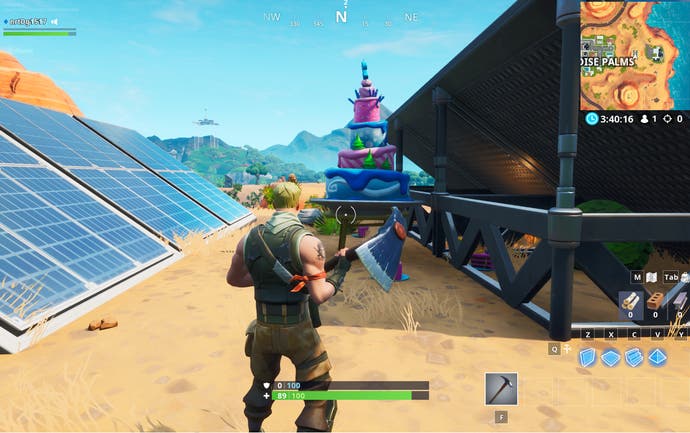 Fatal Fields, next to the green car situated opposite the large barn filled with hay bales.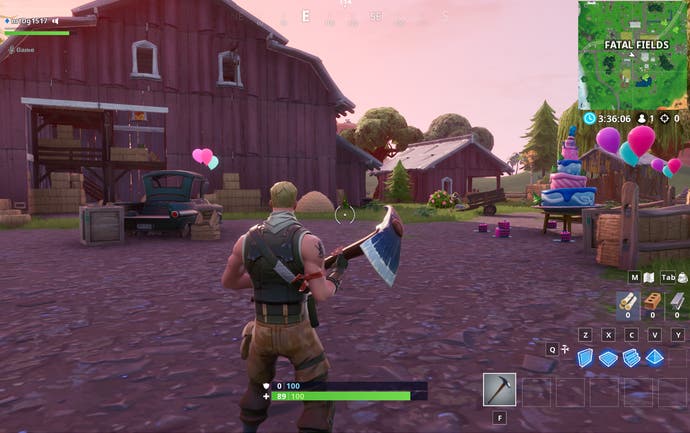 Junk Junction, in the middle of the scrap yard beside the huge truck.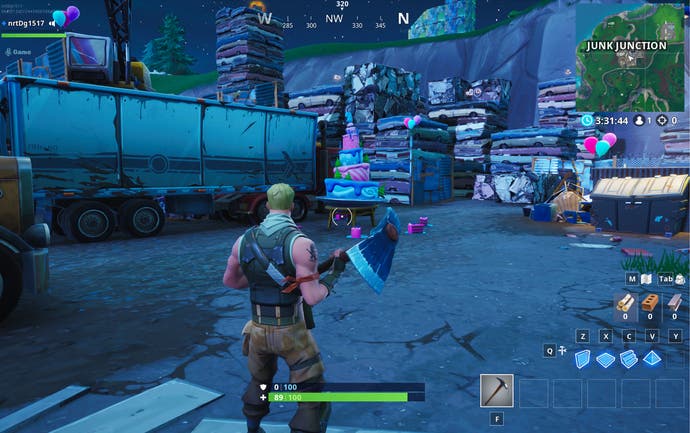 Loot Lake, on a high rise containing a magenta tent, opposite the glowing orb of energy.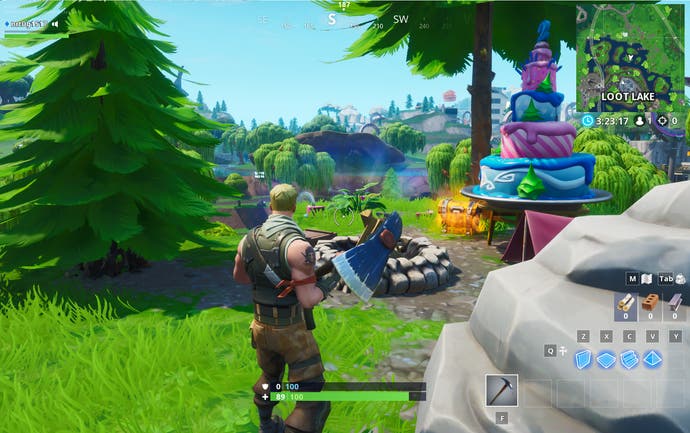 Viking ship near Snobby Shores, just behind it beside the longhouse.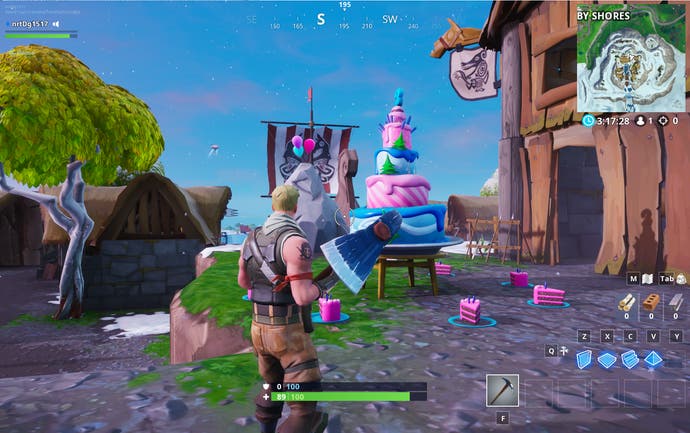 Shifty Shafts, in the north of the area nearby the houses, next to two large trucks.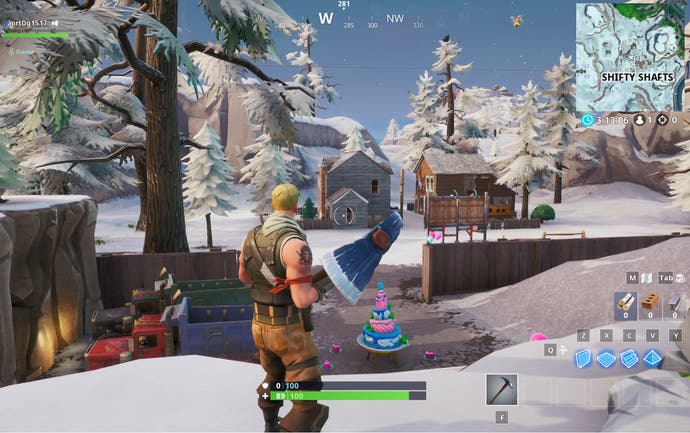 Salty Springs, around the middle of the area, next to a green station wagon.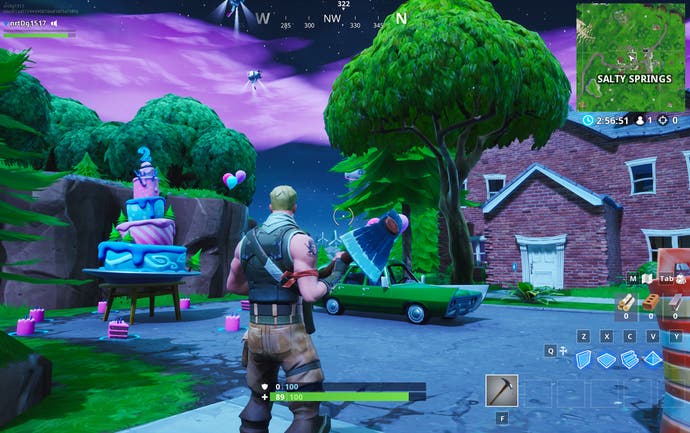 Lonely Lodge, next to the elevated campsite surrounded by zipwires in the south of the location.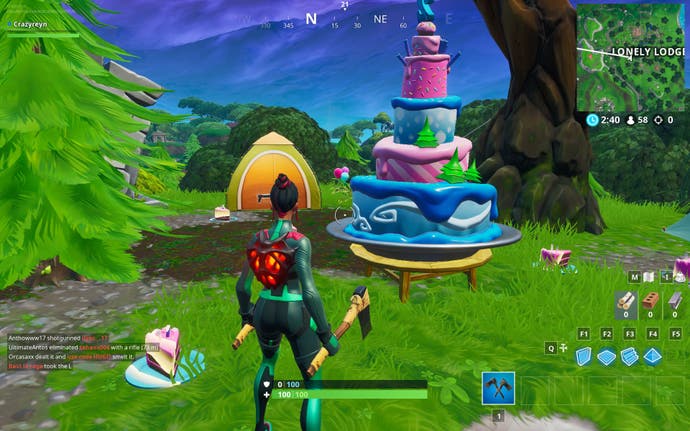 And that's it! Get all 10 and the B-Day Beats music pack is yours.
---
Fortnite Chapter 4 Season 4 is here! To help you get started with this heist themed season, we have guides on how to alert a Securitry Camera, secure data from Forecast Towers and destroy weakened walls or security gates. There's also a new Victory Umbrella! Meanwhile, learn what the best weapons are, the current Augments, how to get XP fast, use the best PC settings and earn a Victory Crown.
---