Elden Ring is on sale for just £31 at Fanatical
See you in the Colosseum.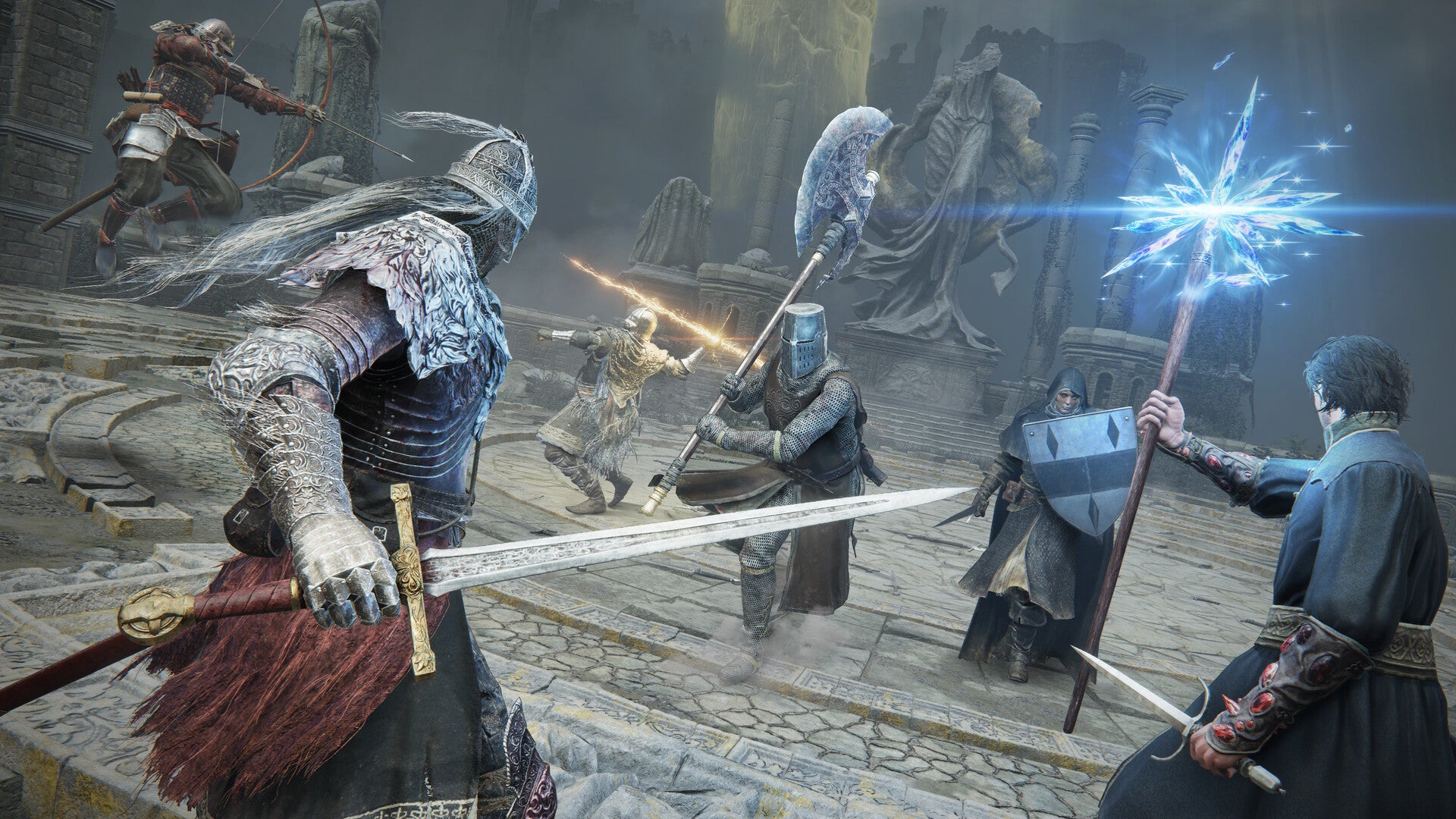 There were a lot of great games that came out in 2022 and Elden Ring was crowned the best of the bunch after winning Game of the Year at The Game Awards in December.
If you're a PC gamer and you haven't played From Software's latest and greatest game then now is a great time to remedy that as Elden Ring is on sale. It's currently just £31 over at Fanatical, which is a few quid cheaper than its price in the Steam Winter Sale:
Elden Ring won most anticipated game in 2020 and 2021, and fully lived up to the hype when it finally launched in February last year, going on to win Game of the Year in December 2022.
In Elden Ring you play as a Tarnished, an undead warrior who wakes up in the Lands Between. You are told to follow the guidance of grace so you can harness the power of the Elden Ring and become Elden Lord.
Unlike previous From Software games, Elden Ring takes place on a giant open-world map, and the player is given the spectral steed Torrent to help them traverse the lands between and fight the hundreds of different enemies they encounter.
Elden Ring is full of brilliant world-building, characters, and locations that are almost synonymous now with designer Hidetaka Miyazaki, who also recruited A Song of Ice and Fire author George R.R Martin to help come up with some of the story of Elden Ring.
It's a good time to start playing too, because Elden Ring recently got a free update that added three new player-versus-player modes so you can put all of your favourite builds and skills to the test against other Tarnished in the Coliseums in the Land Between.
Elden Ring is an epic game in every sense of the word, and will probably take up a large amount of your time trying to complete it. For just £31, it's a lot of bang for your buck.
We hope you enjoy sinking your teeth into Elden Ring to kick off 2023! If you want to get more discounted games, or enhance your gaming experience then make sure you're following the Jelly Deals Twitter account where we help you find the best discounts on games and gaming accessories throughout the year.