Animal Crossing Nook Friday event: How Animal Crossing's 'Black Friday' event works
Sale!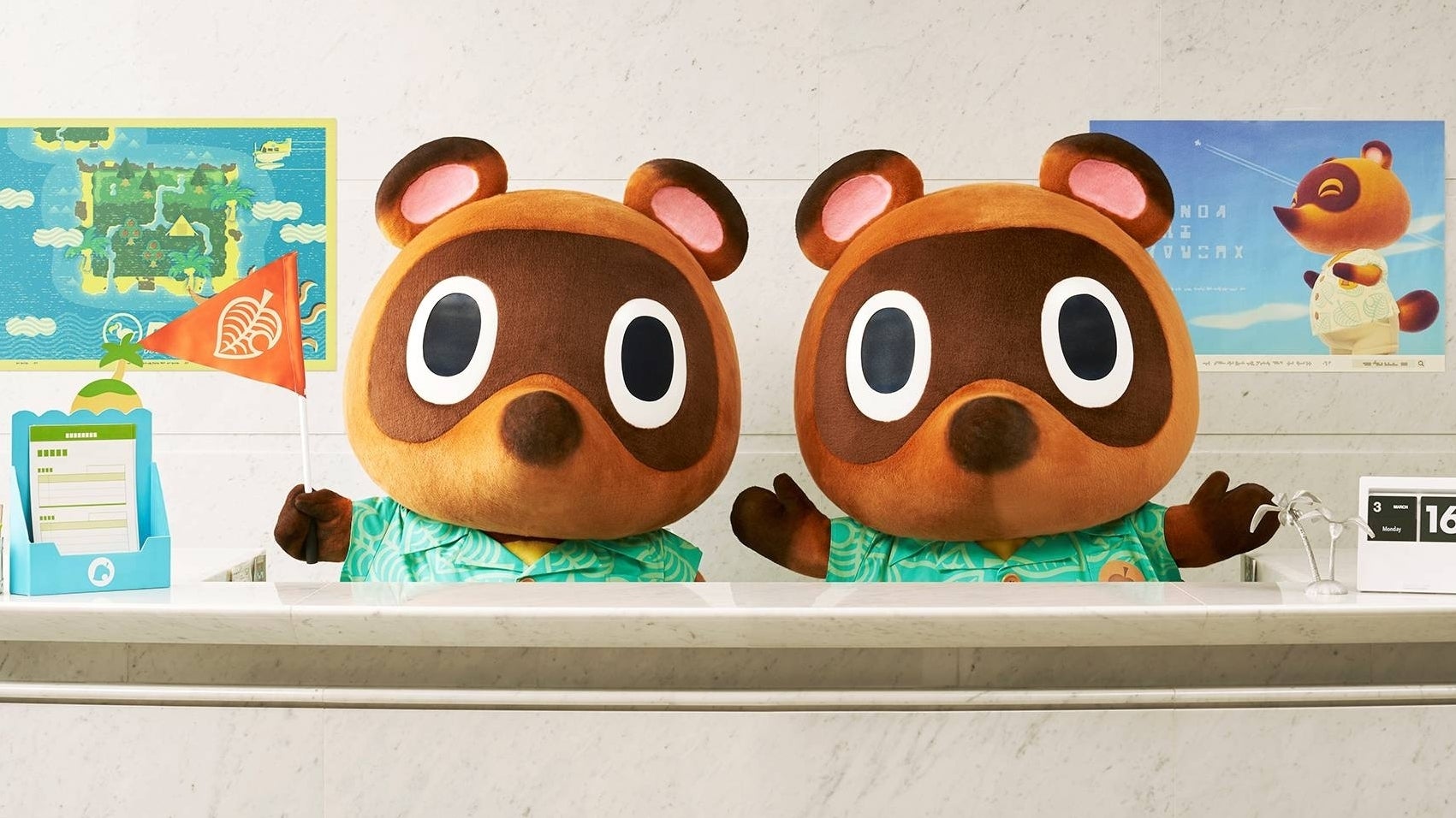 Animal Crossing's Nook Friday is an event introduced with the arrival of the 2.0 update.
Inspired by Black Friday, Nook Friday offers discounts at the island's store, Nook's Cranny.
In short, everything is 30% off - perfectly timed if want to pick up any missing DIY recipes, or simply want to stock up on some tools for when they inevitably break.
On this page:
What is Nook Friday in Animal Crossing: New Horizons?
Nook Friday offers a 30% discount on every item in Nook's Cranny over the Thanksgiving weekend. The discount applies to daily sale items - including the seasonal items in the corner - through to the tools and recipes you can find in the store cupboard on the right.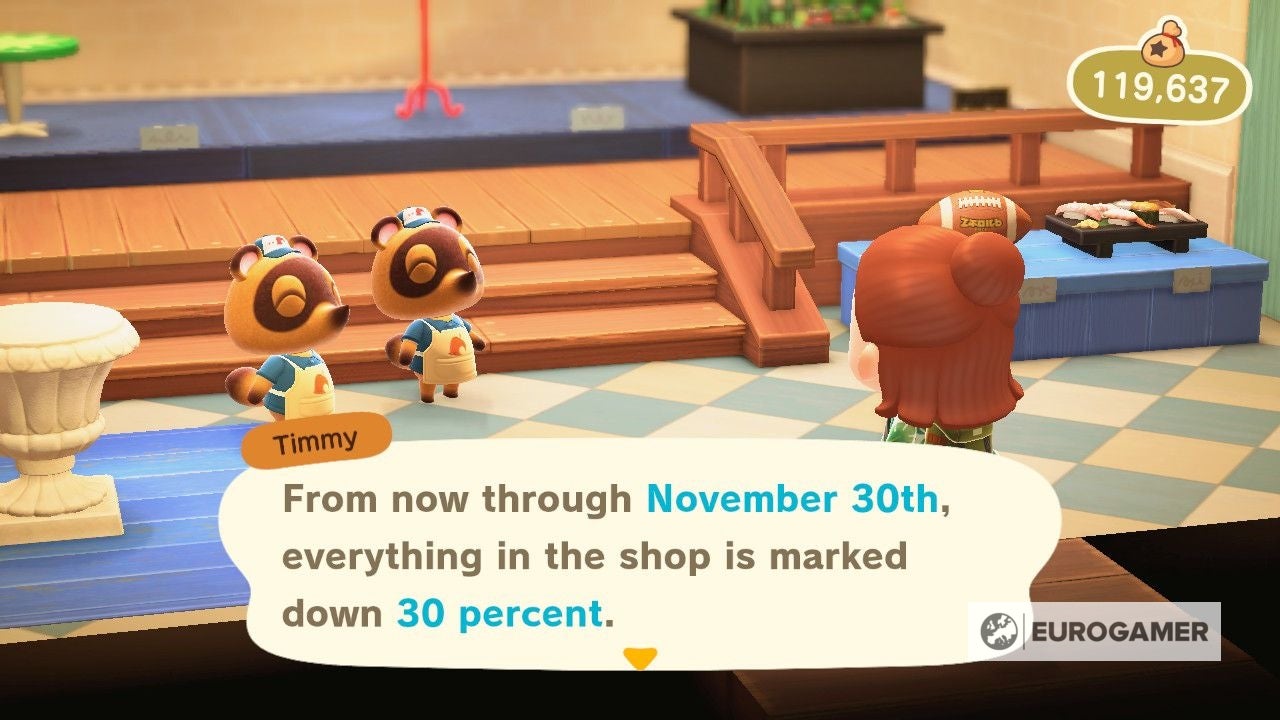 If you have completed Turkey Day, this discount is perfectly timed - as the DIY recipes which are unlocked and temporarily on sale in Nook's Cranny also count.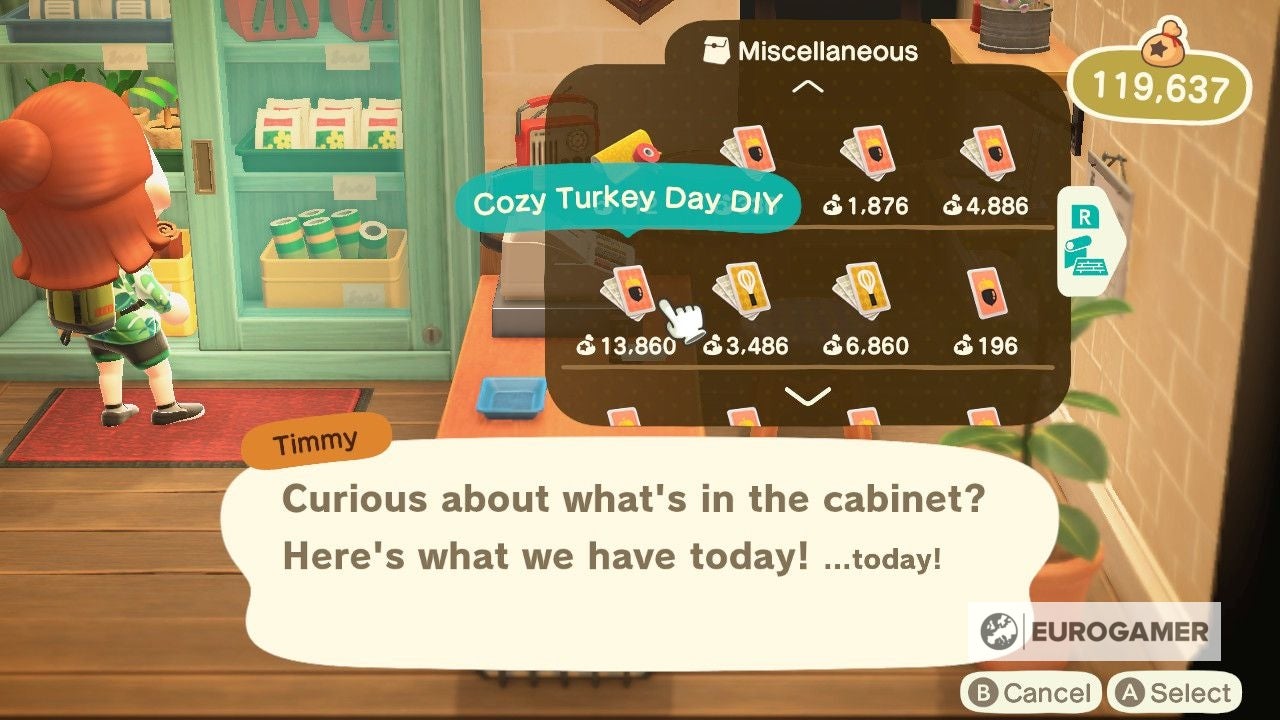 Picking up any missing DIY recipes and stocking up on tools which may break with use - such as shovels, fishing rods and nets - is perhaps the most practical use of the discount. But with the event running over four days, it's worth checking in daily to make sure nothing particularly valuable appears to save you some bells.
Our hope is a froggy chair will finally make an appearance...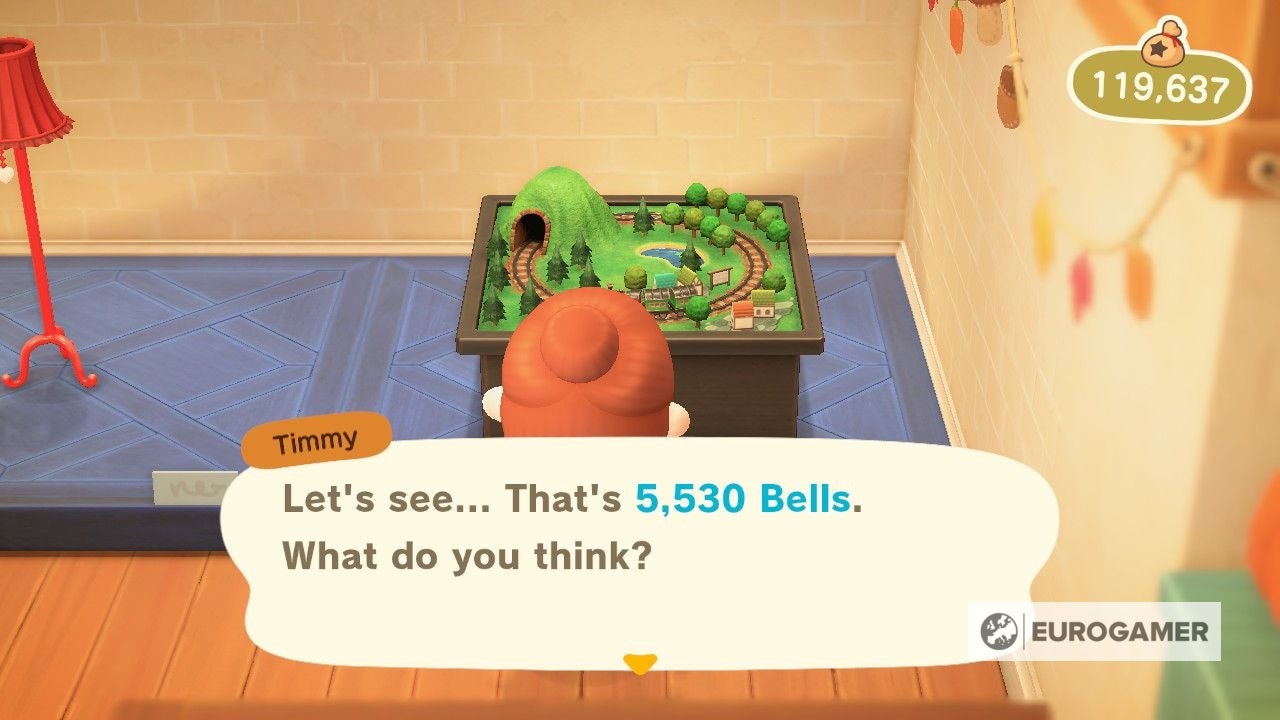 ---
The Animal Crossing 2.0 update and Happy Home Paradise is here! We can help you with the new additions - including where to find Brewster, Gyroids, new villagers, ordinances, new fences, storage shed, new hairstyles, Froggy Chair, group stretching and Kapp'n boat tours. Cooking is now unlockable, so you need to know how to make both flour and sugar, as well as how to grow carrots, potatoes and tomatoes. Meanwhile, if you're new to Animal Crossing, our New Horizons tips can help with the basics. From the off, there's fish and bugs to catch, flowers and fruit to grow with. One long term goal is building your Happy Home Academy score. Finally, you need tools such as the new ladder and vaulting pole to fully explore.
---
Nook Friday dates and times in Animal Crossing: New Horizons
Nook Friday runs over the Thanksgiving weekend, from the Friday to the Monday.
In 2021, Nook Friday's dates are Friday, November 26th to Tuesday, November 30th. The easiest way to remember for future years is it's the days following the annual Turkey Day - which obviously aligns with Thanksgiving, which itself is on the fourth Thursday of November.
You'll also get a heads up about Nook Friday on the island noticeboard - and will see 'sale' stickers adorning the windows of Nook's Cranny for the duration.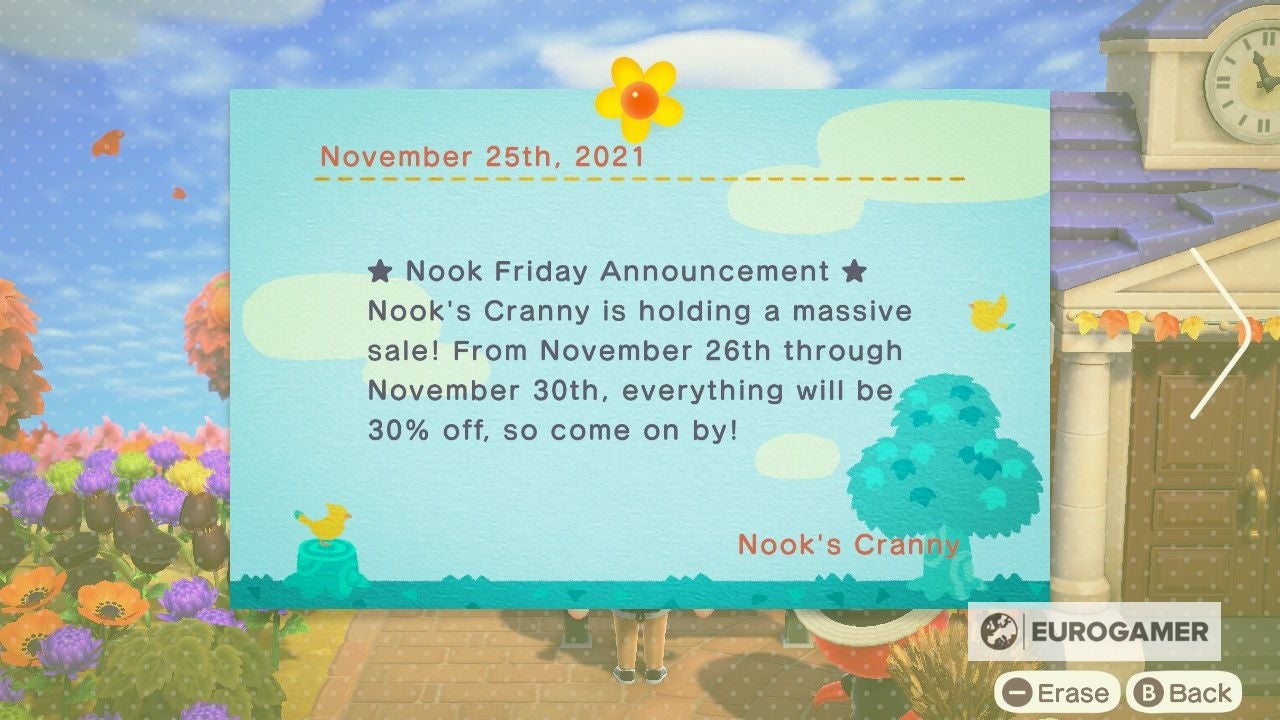 If you haven't caught up with the 2.0 update additions, there's plenty of new things to discover - including the long awaited arrival of Brewster, Kapp'n and Gyroids, as well as the likes of cooking and group stretching.