Animal Crossing island name ideas - and why you can't change your island name in New Horizons
Some advice on how to settle on an important choice.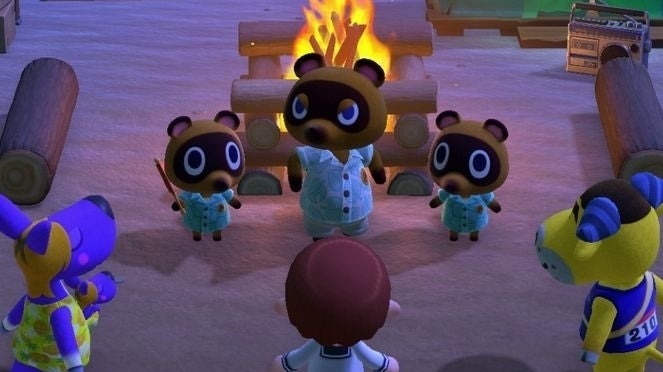 Your Animal Crossing island name is an important choice - it'll help shape the identity of your new home for yourself and anyone else living on your island. (Well, for any players sharing your island anyway - your virtual islanders will love what you decide regardless.)
Though New Horizons is pretty flexible on your decisions throughout the game - you can change your appearance and even move buildings later on - as the island name is one of the few things you can't change in Animal Crossing: New Horizons, we have some suggestions on how you can become inspired.
On this page:
Things to know about your island name in Animal Crossing: New Horizons, and why you can't change it
Your island name is important - Nook and your villagers will regularly refer to it as your new home grows and develops, and it even appears on your passport.
It's important it's a name you are happy with, because alongside your villager name, it's one of the few things you cannot change later.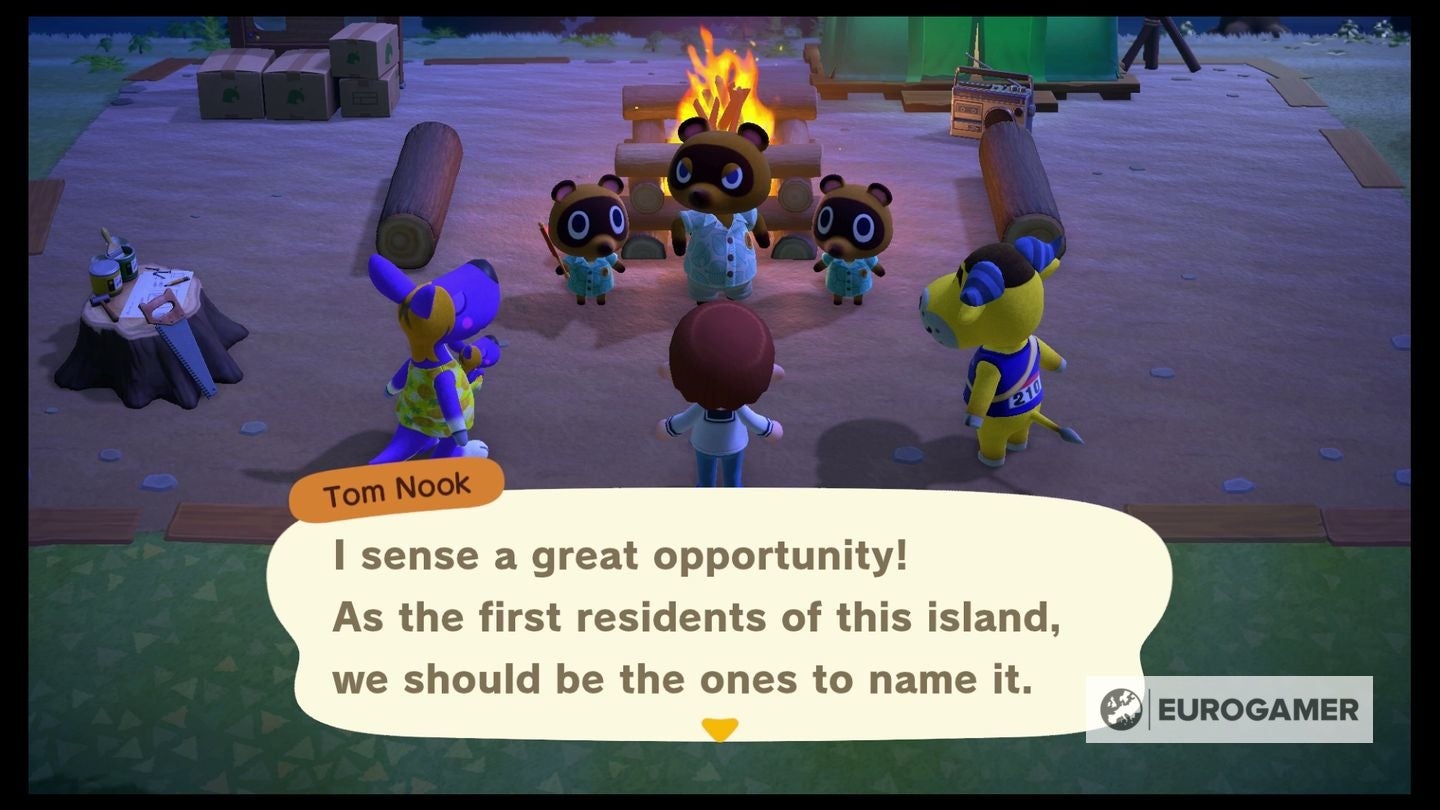 There are some things to know about the island name choice before you get started:
It'll be visible to other players - whether they are sharing your island, or visiting online - so has to be safe for work.
Your island name is only a maximum of 10 characters long. Not a lot to play with - but perhaps it'll make you more creative.
You only have one shot at entering the name. Though Nook says it goes up for a vote, your choice is unanimously settled on - so take your time at the input screen.
The name you input is the entire name - so it won't be referred to as 'NAME Island' by anyone else. This means you can be as creative as you like.
It's this first point which we believe is why you cannot change your island name later. Alongside your villager's name, these are two key aspects which identify your online presence with other players.
Not only would it be confusing to change it later, but it stops you changing it to something obscene.
---
The Animal Crossing 2.0 update and Happy Home Paradise is here! We can help you with the new additions - including where to find Brewster, Gyroids, new villagers, ordinances, new fences, storage shed, new hairstyles, Froggy Chair, group stretching and Kapp'n boat tours. Cooking is now unlockable, so you need to know how to make both flour and sugar, as well as how to grow carrots, potatoes and tomatoes. Meanwhile, if you're new to Animal Crossing, our New Horizons tips can help with the basics. From the off, there's fish and bugs to catch, flowers and fruit to grow with. One long term goal is building your Happy Home Academy score. Finally, you need tools such as the new ladder and vaulting pole to fully explore.
---
Our ideas for choosing an island name in Animal Crossing: New Horizons
If you're as indecisive as us, you might be sitting at the island name input screen in Animal Crossing for some time.
If you've not started playing yet, you have a little time - about 20 to 30 in-game minutes - to gather your thoughts. But once you get to the name input screen, you have to make a decision and stick with it.
So how do you narrow down the choice? Here's some things which might help:
Use an island name generator. One we'd recommend is by Samuel Fine, giving you a name that first perfectly within the character limit. Keep generating names until something jumps out - or gives you an idea for something else.
Search Wikipedia for islands from different regions around the world to get inspired.
Consider putting 'Island', 'Isle', 'Cove', 'Sands' etc as part of the name. The limited space means the other word cannot be too long - but it might give your setting more of an appropriate feel.
Choose something similar to a previous Animal Crossing town name you've used previously. Or use the exact same one - make it a running theme!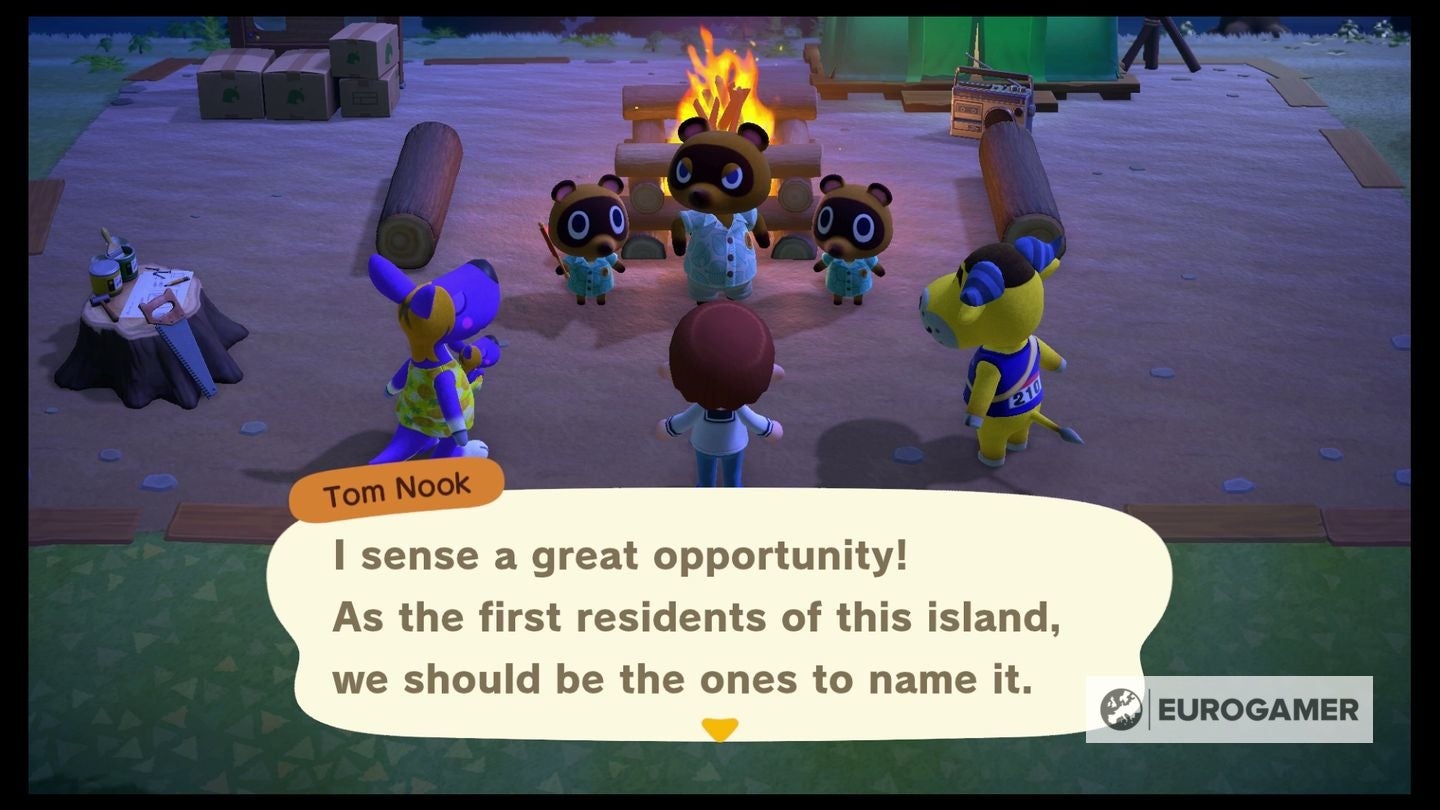 Ultimately - it has to be something you are comfortable with. If it's something you absolutely hate, the only way to change your island name is to start over again - and that's a decision arguably even more difficult than this. So take the time to get it right!