Fortnite - Welcome gift locations: Where to place welcome gifts in Holly Hatchery explained
Do aliens prefer red or white wine?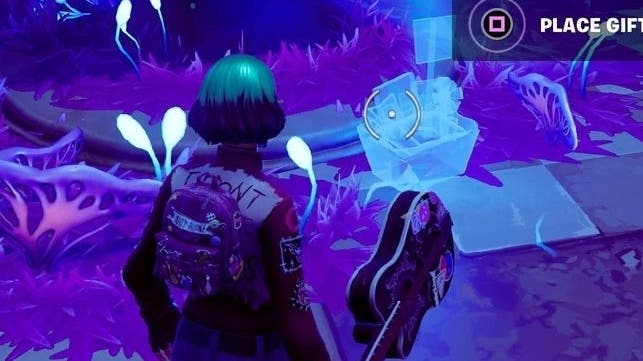 This week's Legendary Questline in Fortnite tasks you to place welcome gifts in Holly Hatchery, and here are the locations.
Place Welcome Gifts in Holly Hatchery is the third of Week 5's legendary quests in Fortnite Chapter 2 Season 7.
Since this is a legendary quest, you'll only have this week to complete it, which we recommend doing so. It's straightforward enough, requiring you to place two gifts across multiple locations, which is a welcoming change of pace.
This step follows after receiving Slone's orders from a payphone and interacting with a CB radio.
Completing this challenge will reward you with 30k XP, which will help you unlock Battle Stars for the Season 7 Battle Pass.
---
Note this particular challenge is no longer able to be completed. What's new? Chapter 4 Season 2 has arrived! New additions include the Grind Rails and Kinetic Blades, along with the new Battle Pass, character collection and Eren Jaeger skin. It's a good idea to know how to get XP fast in Fortnite.
---
Place Welcome Gifts in Holly Hatchery in Fortnite explained
Holly Hatchery can be found south of Believer Beach in the Fortnite map. For this specific challenge, you will need to place two welcome gifts. Considering that there are multiple spots to do so, you won't have any to worry too much about other players.
Here are the locations we have found in Holly Hatchery: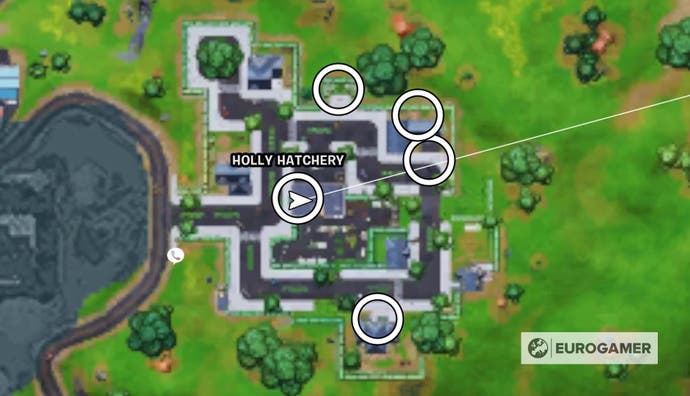 You can place a gift inside the new alien force field at the centre of Holly Hatchery. Get inside the house from the western entrance and you'll see the spot right in front of a fountain.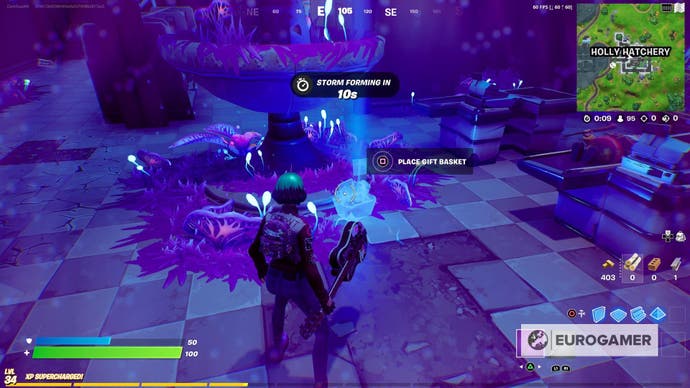 A second spot can be found at the front door of the house on the southern side of the area.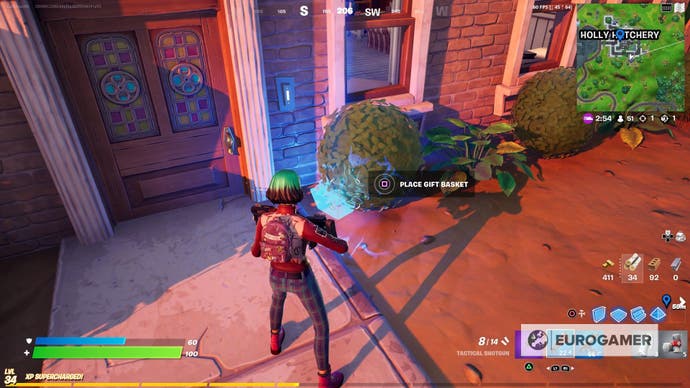 There is a third spot at the front door of the northeastern house.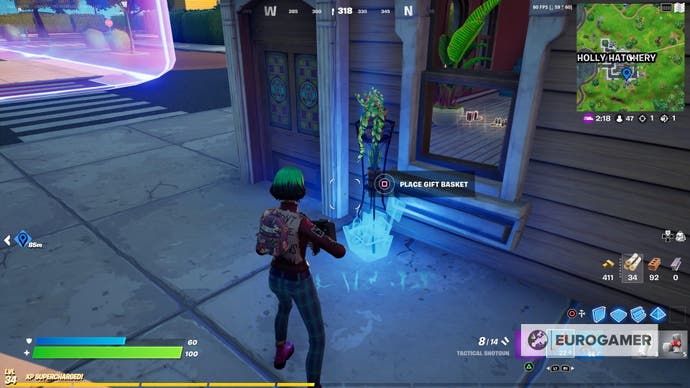 You'll find another spot right in the backyard of that same house.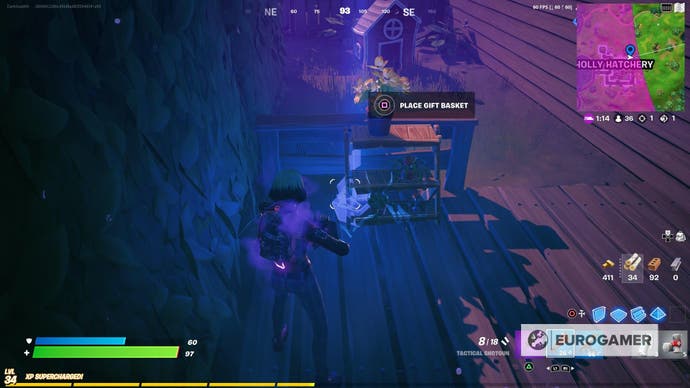 Lastly, there is a fifth one right on the northcentre spot of the map, next to a bench.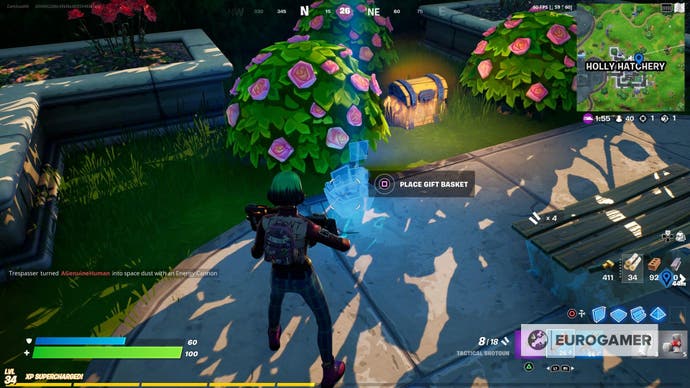 Remember, you only need to place gifts in two locations alone, so feel free to take your pick from the above depending on the situation around you.
With that done, it's time to find an Alien Nanite.
If you'd like to learn more about Fortnite Season 7, check out our guides on the Battle Pass, legendary quests, alien artefacts, IO Weapons, cosmic chests and travelling between porta-potties.