Fortnitemares end date, objectives list, and how to destroy Cube Fragments for the Fortnite Halloween event
What the Fortnitemares event involves, from Cube Monsters to Cube Fiends.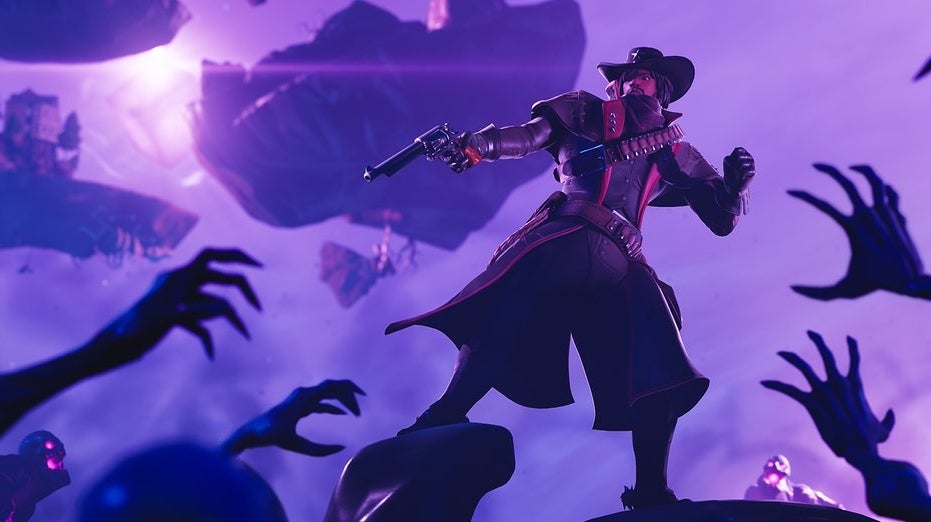 The Fortnitemares Fortnite Halloween event introduces a bonus set of Challenges and a new way of playing Battle Royale mode, thanks to the addition of Cube Fiends and Cube Monsters.
Completing those challenges will give you additional XP to help go towards your many Season 6 Battle Pass, as well as plenty of other rewards. Note you'll need to be a Battle Pass holder in order to undertake this challenge.
If you're just getting started, our Fortnite Battle Royale tips and tricks can provide some helpful hints.
Fortnitemares end date - when does the Fortnite Halloween event Fortnitemares end?
According to the in-game counter, the Fortnitemares end date is Sunday, November 4th at the following times:
UK: 6pm (GMT)
Europe: 7pm (CEST)
East Coast US: 1pm (ET)
West Coast US: 10am (PDT)
It coincides with a one-time event, which according to PR Nick Chester, is something "you do not want to miss":
Either way, you'll have until then to complete the various Fortnitemares objectives and receive their rewards.
Fortnitemares objectives in the Fortnite Halloween event
The Fortnitemares event is similar to the recent Fortnite High Stakes event, and the Birthday event before it, introducing new Challenges and associated rewards. This time, however, it introduces PvE to Battle Royale mode for the first time.
Unlike previous events these won't be the only challenges and rewards - we're told to 'come back every few days' for a new set - we've marked out everything we know so far, including the dates for each new set of challenges and rewards, below.
Fortnitemares Halloween event rewards part 1 (Fiery Emoticon reward)
Destroy Cube Monsters (200 total, 500XP Reward)
Deal damage with Assault Rifles or Pistols to Cube Monsters (5,000 total, 500XP Reward)
Visit a Corrupted Area in different matches (7 total, 500XP Reward)
Dance at different Gargoyles (5 total, 500XP Reward)
Fortnitemares Halloween event rewards part 2 (Deadfire Spray reward)
Destroy Cube Fiends (500XP Reward)
Deal damage with Shotguns or SMGs to Cube Monsters (500XP Reward)
Eliminate opponents at Corrupted Areas (500XP Reward)
Destroy a Ghost Decoration in different Named Locations (500XP Reward)
Fortnitemares Halloween event rewards part 3 (Virulent Flames Contrail reward):
Destroy Cube Brutes (500XP Reward)
Deal damage with Explosive Weapons to Cube Monsters (500XP Reward)
Search Chests in Corrupted Areas (500XP Reward)
Search Stages:

Stage 1: Visit Wailing Woods (150XP Reward)
Stage 1: Visit Fatal Fields (150XP Reward)
Stage 1: Visit Haunted Hills (150XP Reward)
Fortnitemares Halloween event rewards part 4 (Dark Engine Glider reward):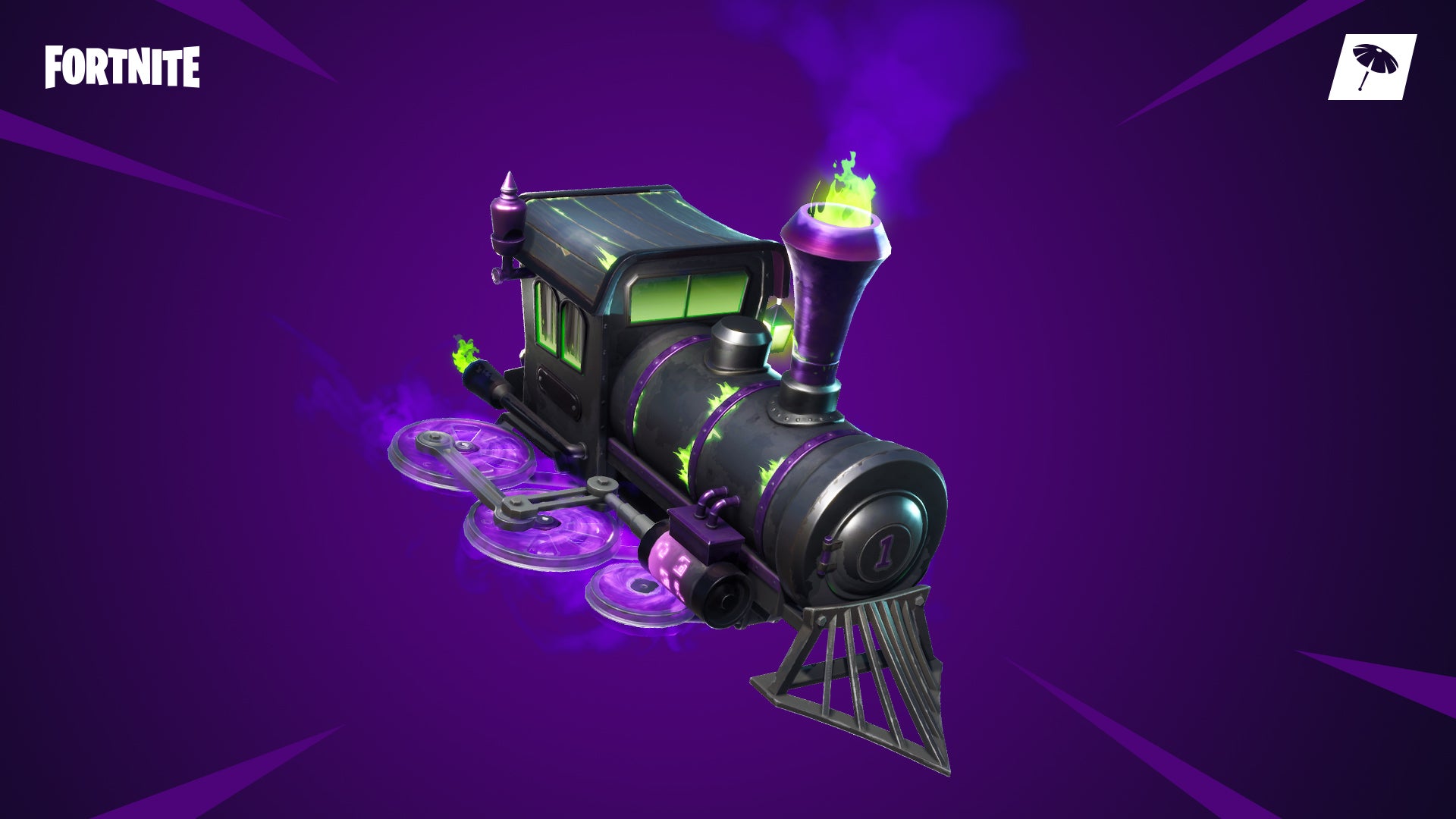 Destroy Elite Cube Monsters (500XP Reward)
Damage Cube Fragments (500XP Reward)
Deal damage to Cube Monsters in a single match (500XP Reward)
Visit four different Corrupted Areas in a single match (500XP Reward)
Destroy Cube Fragments (500XP Reward)
Complete all above Fortnitemares Challenges (500XP Reward)
---
Fortnite Chapter 4 Season 2 is here and with it comes a new selection of Battle Pass skins! Take a look at the upcoming Eren Jaeger skin too! Don't forget to complete the new challenges, including winning arcade games, knocking back players with the Kinetic Blade, shooting targets while on a Grind Rail and restoring health or shields on a Grind Rail. Meanwhile, learn what the best weapons are, new map changes, how to get XP fast, use the best PC settings, earn the Victory Umbrella and earn a Victory Crown.
---
How to destroy Cube Monsters and Cube Fragments Fortnitemares
One of the reoccuring Fortnitemares challenges tasks you with destroying Cube Monsters, as you'll have spotted above.
Cube Monsters is the name for all classes of these Cube creatures - non-player enemies introduced as a PvE element for Battle Royale mode, crossing the lines between that mode and Save the World.
Specifically they appear as:
Cube Fiends, which are like regular zombies
Cube Brutes, which are the larger more durable variety
There are also Elite and Mega varieties, which you can tell by their glow. Each defeated Cube Monster increases your shield - and the tougher they are, the more they replenish.
Cube monsters can be found around things called Cube Fragments - these are the large glowing purple pillars that have been introduced to the game. Simply shoot to destroy them - you'll see their life bar appear when you do to indicate their progress.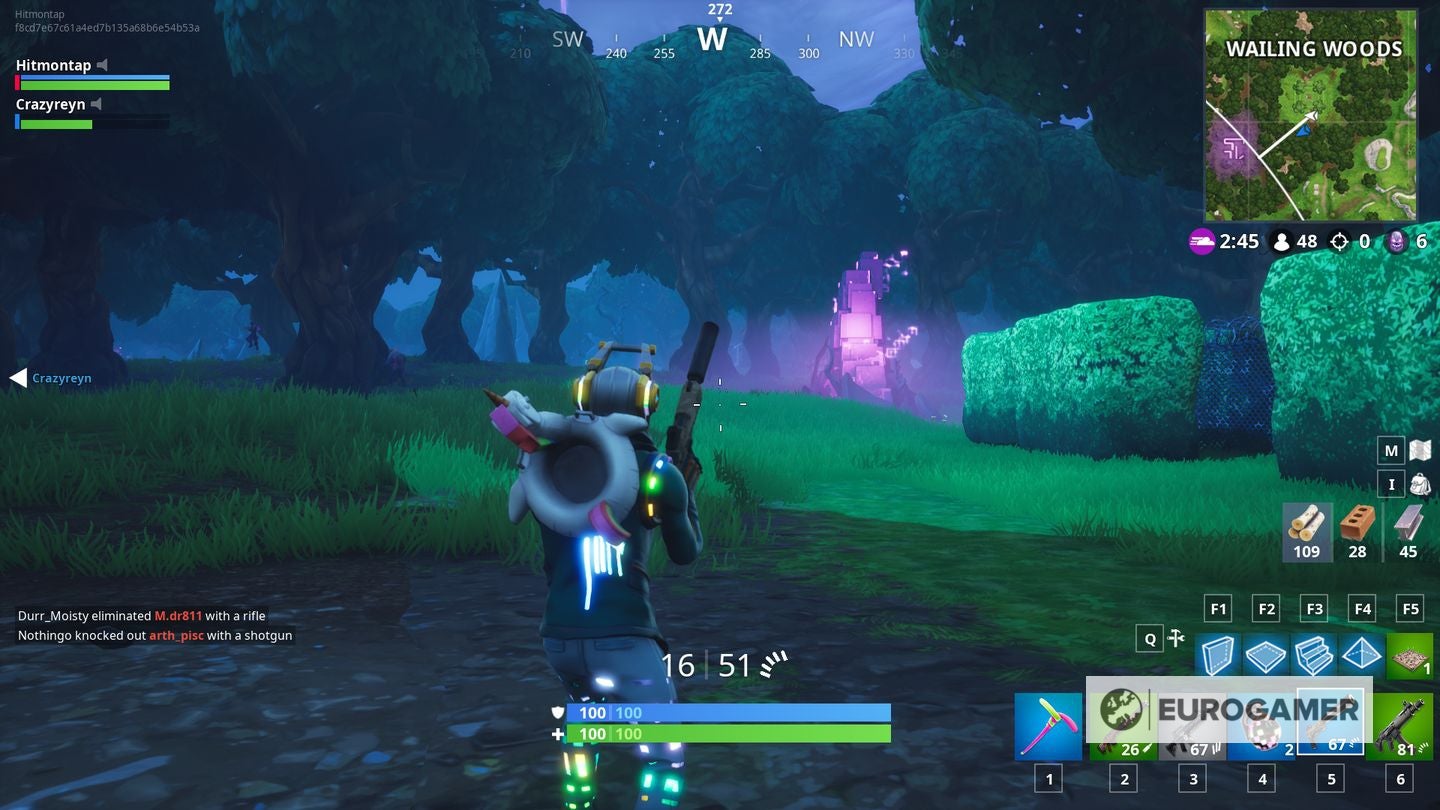 They appear more frequently in the parts of the map surrounding Corrupted Areas, and spawn Cube Monsters indefinitely, it seems, meaning you can set up camp there fairly easily to farm those Cube Monster kills.
Killing them is simple - just use your weapons like you would another player. Getting headshots result in more damage, if you want to speed up the process.
Cube monsters drop bits of loot - the odd weapon and bit of ammo, usually - and are quite persistent in following you, dealing out reasonable damage, so keep your wits about you!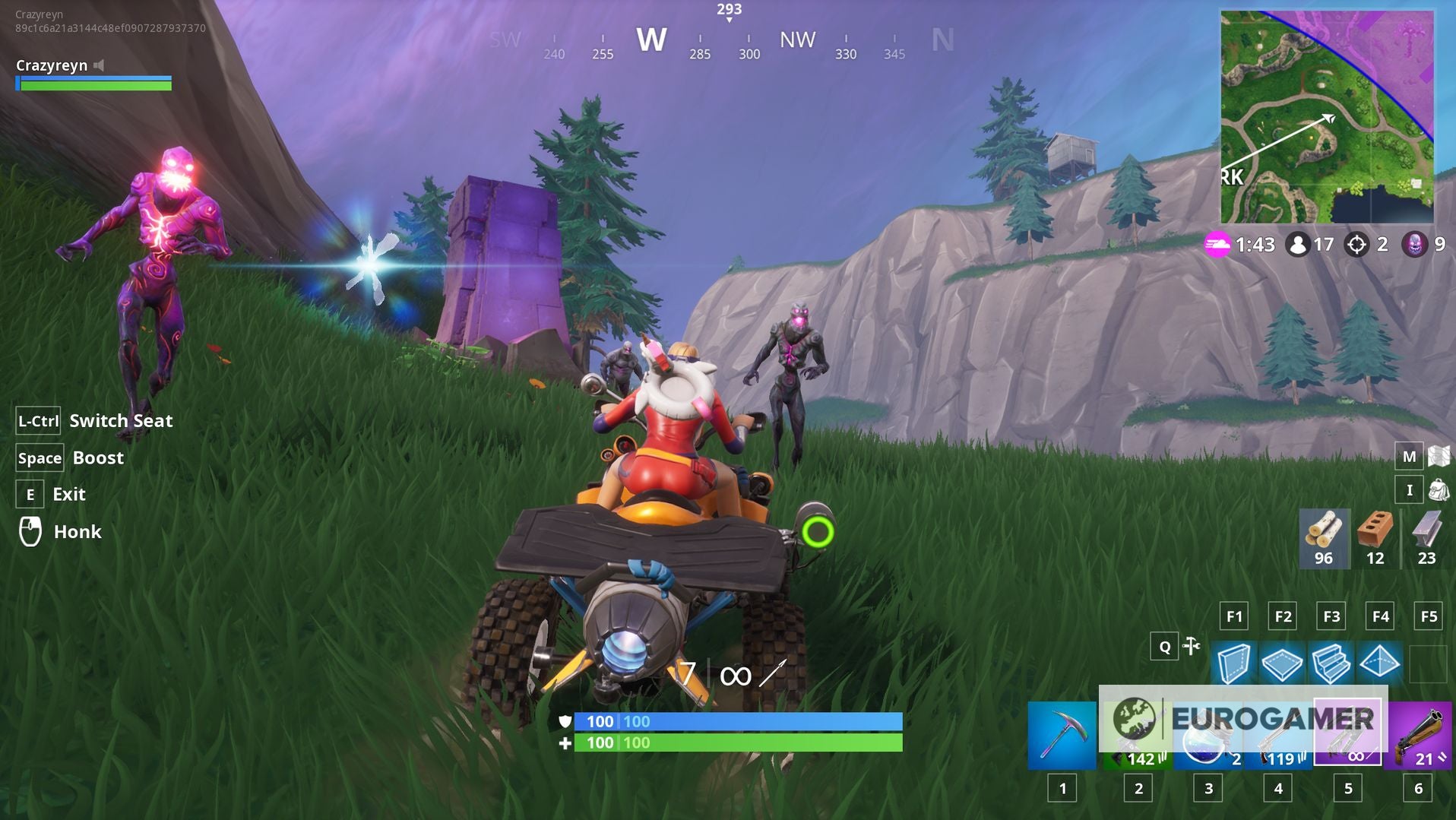 They also only count as a kill for the player who got the last hit on them, so if you're in a squad and both you and a friend hit one, only the one to get the final kill will have it count towards their total for the challenge.
Finally - you can use vehicles to damage them. It won't kill them, but if you want to approach a Cube Fragment hot, then run one or two over, jump out then finish them off with a weapon.
What else is in the Fortnitemares Halloween update?
The Fortnite Fortnitemares update involves the following:
Introduction of PvE elements to Battle Royale, and associated spooky Challenges.
A new 'Deadfire' outfit available to purchase from the store, which features in-match progression, meaning it evolves in appearance through the course of the game depending on how much damage you deal to enemies: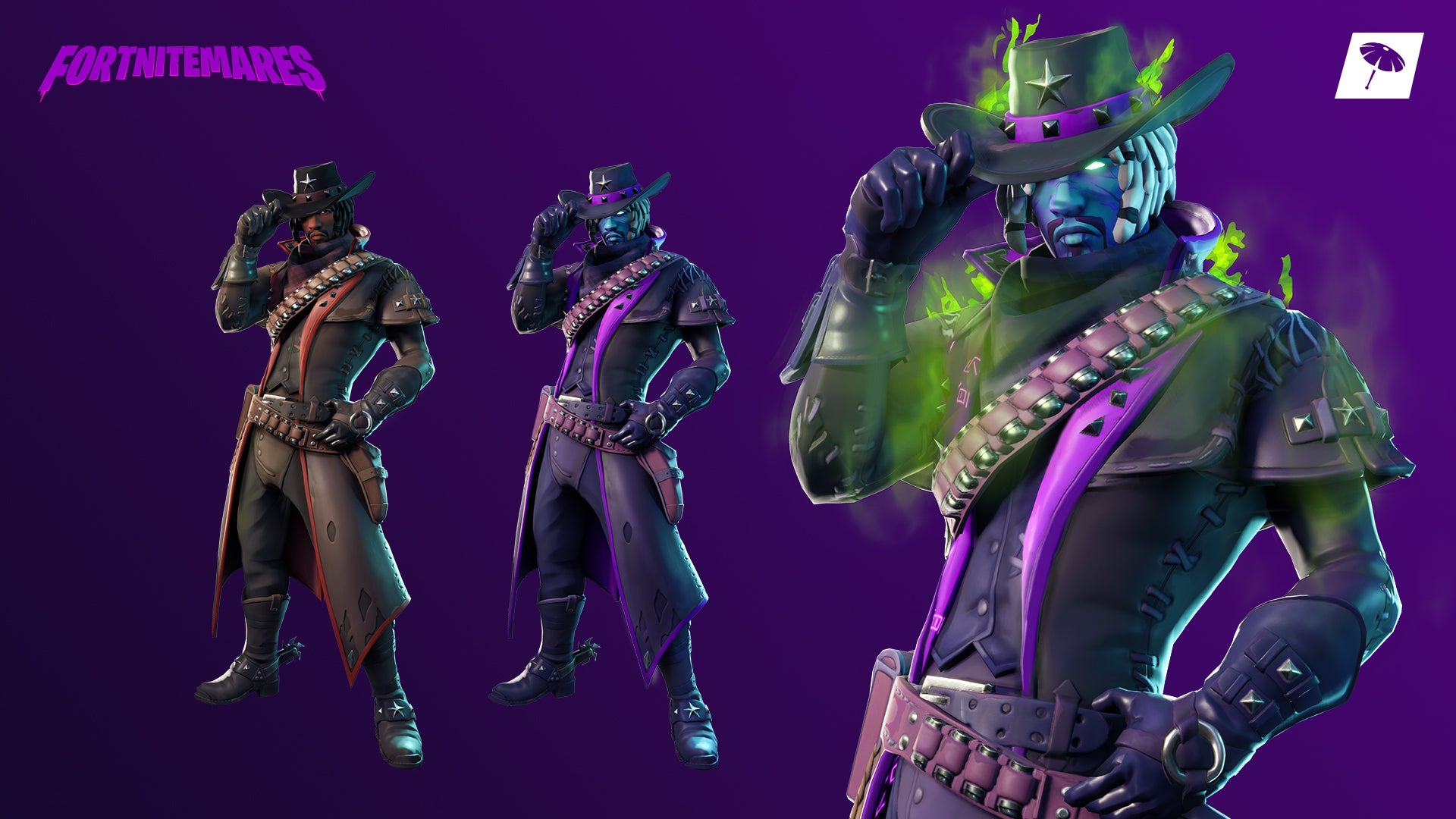 New enemies, in the form of Cube Monsters such as Cube Fiends and Cube Fragments. Taking them out will reward you with loot, like when eliminating enemy players.
New weapons, like the Six Shooter Pistol and Fiend Hunter Crossbow.
Other new cosmetics like the Shackled Stone Back Bling - which comes witht he Deadfire outfit - and the Dark Shard Pickaxe which matches the outfit and can be purchased in the store. Both of these are also 'reactive' like the Deadfire outfit.
Plenty to look forward to, then, but if you're out for more to do, head over to our regular Fortnite Weekly Challenges hub!
Additional writing by Matthew Reynolds.