Fortnite Ghost Decoration locations: Where to find Ghost Decorations in named locations
Where to find Ghost Decorations across Fortnite.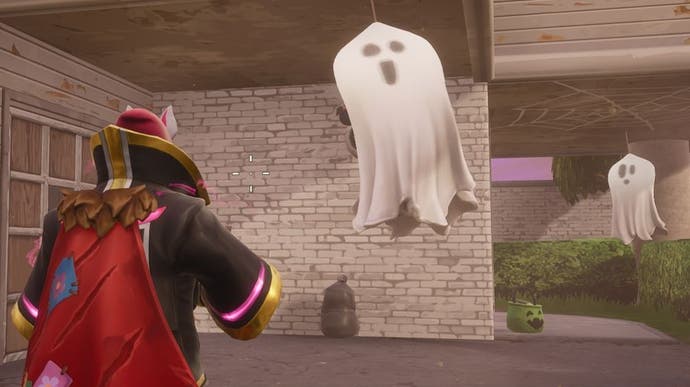 Fortnite Ghost Decoration locations
Though you only need to find seven Ghost Decorations in Fortnite, there are many more to be found across the map. It should be noted that:
This isn't an exhaustive list, but 10 locations that'll definitely be enough to complete the challenge.
Though named locations have more Ghost Decorations than others, remember you only need to shoot one!
Like door bell locations, some named locations don't have any at all. So while we might be missing a few off this list, we can confirm the likes of Wailing Woods and Shifty Shafts don't have them.
Without further ado, here are 10 of the many Fortnite Ghost Decoration locations: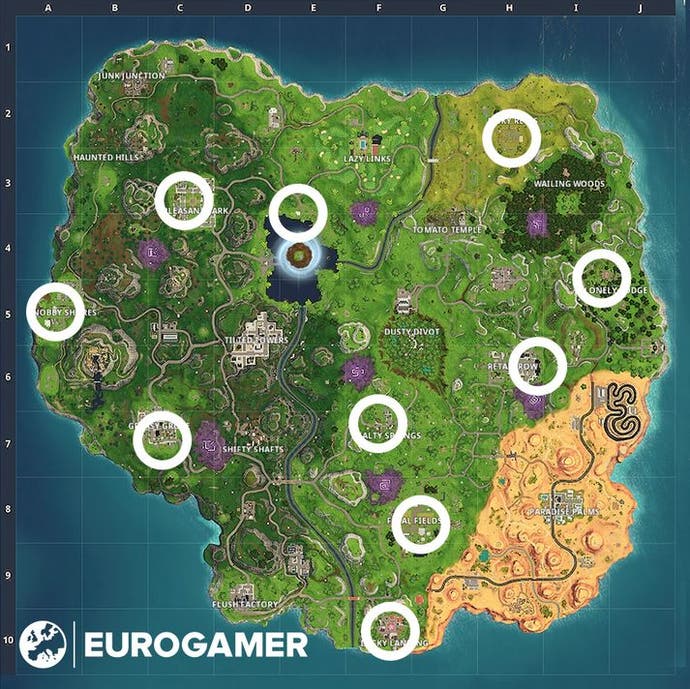 Here are specific locations - again, these might not be the only locations within that specific named location, but if you want to find some quickly, this will be useful:
Lonely Lodge, hanging outside the main lodge to the north of the named location: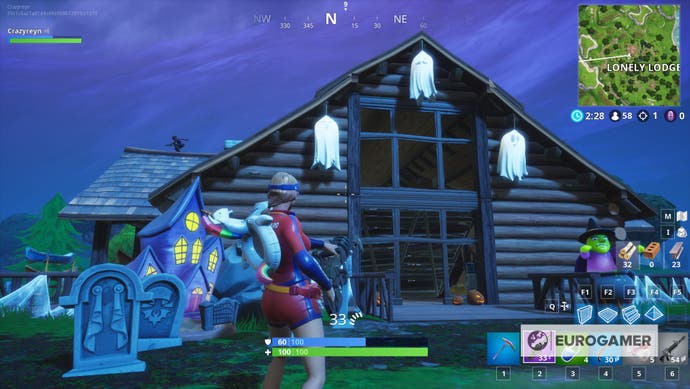 Leaky Lake, on the side of the house on the north bank: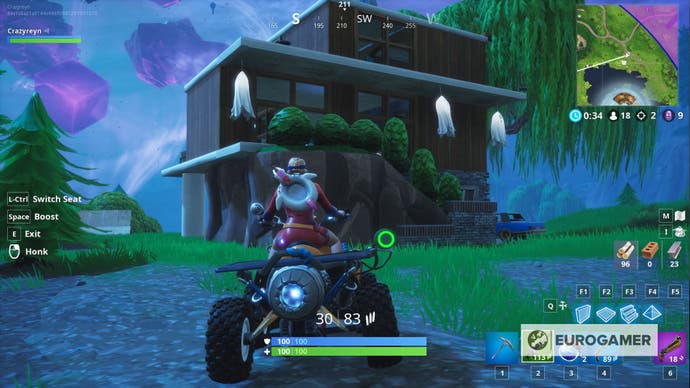 Pleasant Park, outside the houses on the west side of the named location: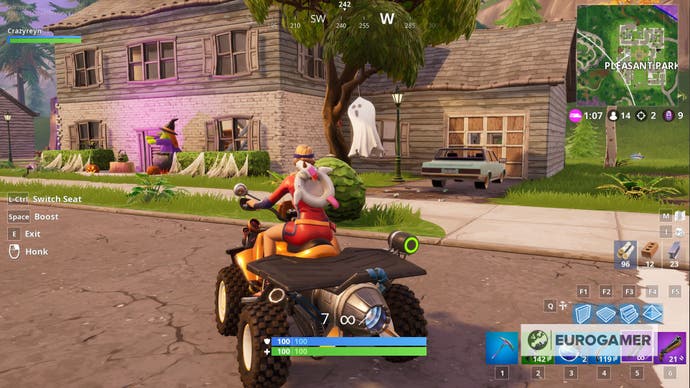 Snobby Shores, outside the second and third houses from the south:
Greasy Grove, outside several of the houses on the south side: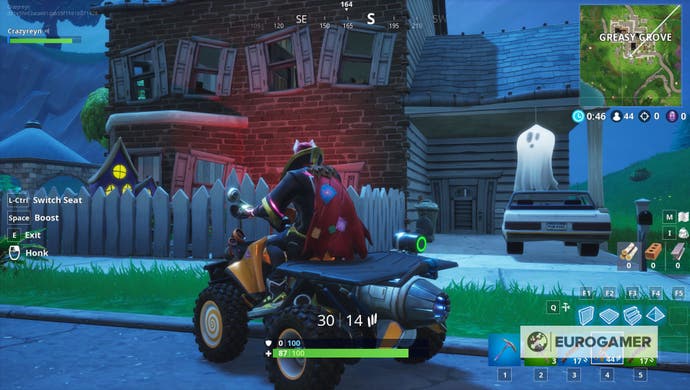 Salty Springs, the northern most house in the centre: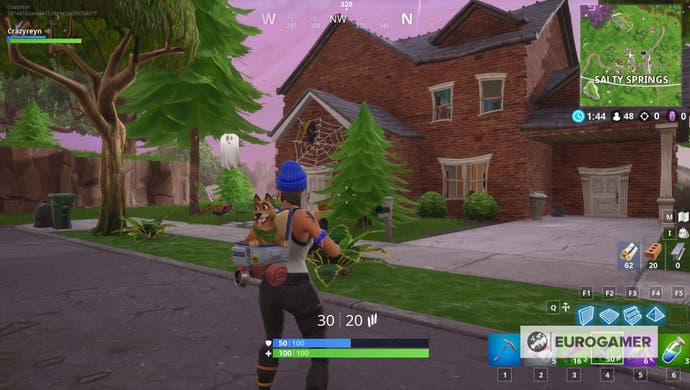 Retail Row, inside the shops to the east: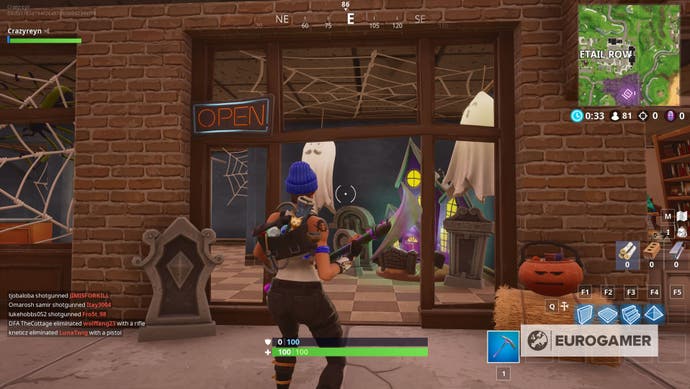 Risky Reels, pretty much everywhere - here's some on the west side: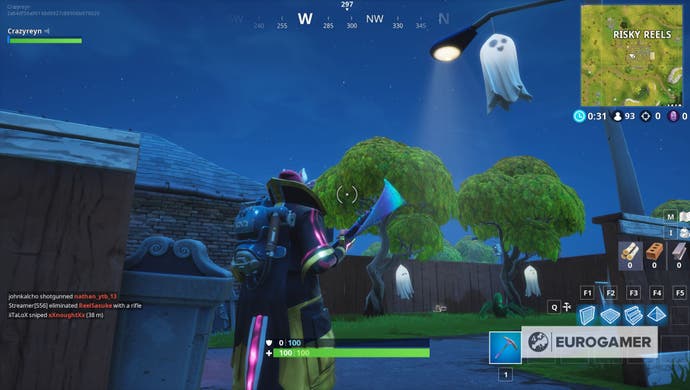 Fatal Fields, hanging on the windmill in the middle, and also inside the west-most barn if you face east:
Lucky Landing, pretty much everywhere - here are some on the trees in the north-west: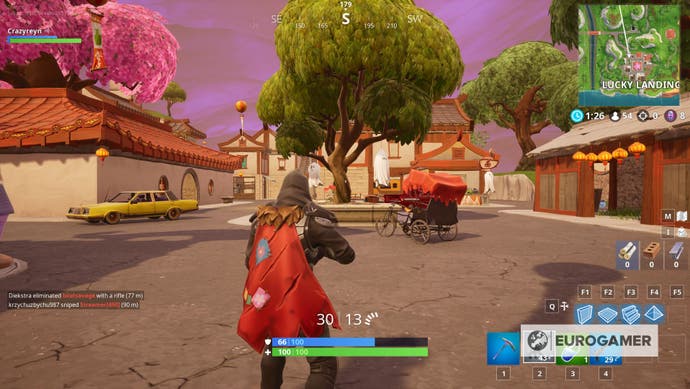 ---
Fortnite Chapter 4 Season 4 is here! To help you get started with this heist themed season, we have guides on how to alert a Securitry Camera, secure data from Forecast Towers and destroy weakened walls or security gates. There's also a new Victory Umbrella! Meanwhile, learn what the best weapons are, the current Augments, how to get XP fast, use the best PC settings and earn a Victory Crown.
---
How to find Ghost Decoration locations in Fortnite
For the Fortnitemares objectives, you are tasked with the following:
Destroy a Ghost Decoration in different Named Locations (500XP Reward)
Ghost decorations appear what you might think they look like - white sheets hanging from houses and trees.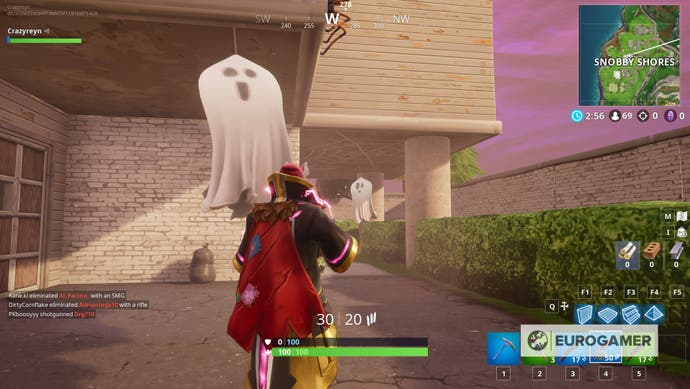 They appear in most - but not all - named locations. When you find one, shoot one. A single bullet or axe swing is enough, and once done, it'll be added to your challenge total.
With that location 'done', you have to move onto another.
As mentioned above, some locations have multiple Ghost Decorations, making it easy to find them, but only one is needed to progress the Challenge. Others are more difficult, which is where our list comes in handy.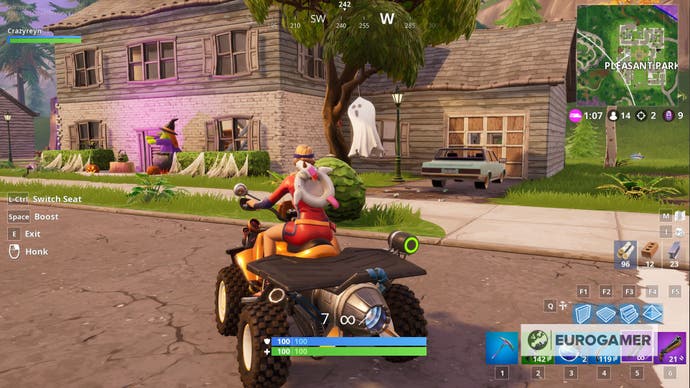 As always, make sure you actually complete the match to make sure the Challenge fully registers.
Looking for more Fortnitemares objectives? There are Gargoyle locations to hunt down!