How to claim the Capture Point on the floating Loot Island in Fortnite
Get some high-tier resources for finding Loot Island.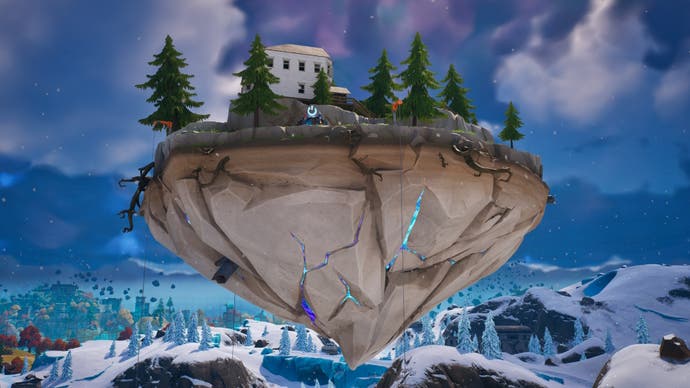 Claim the Capture Point on the floating Loot Island is one of the Week 3 challenges in Fortnite Chapter 4, Season 2.
It's a tricky location to find if you don't know how Loot Islands work in the current season, so we've detailed where Loot Island is in Fortnite below, along with how to claim the Capture Point on Loot Island.
You'll earn 24k XP for completing this weekly challenge, which can help you earn Battle Stars for this season's Battle Pass.
On this page:
Where is Loot Island in Fortnite?
Loot Island isn't a fixed location in Fortnite, instead, you have to wait until the rift symbol appears on the map after several Storm Circles have passed. It took four Storm Circles for Loot Island to appear on our map.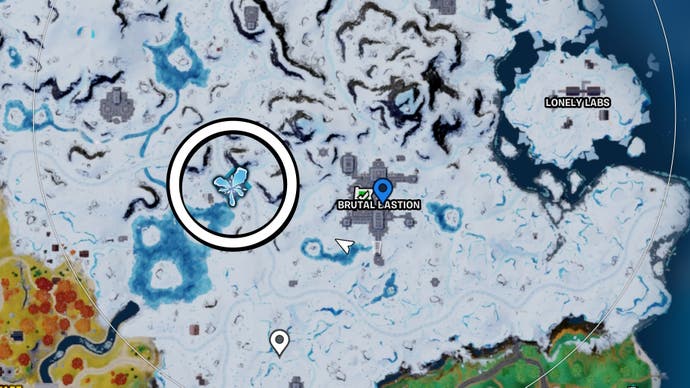 You'll see a rift in the sky as you get close to the symbol, which will eventually turn into Loot Island. There will be some ziplines to help you get up to the floating island when it appears.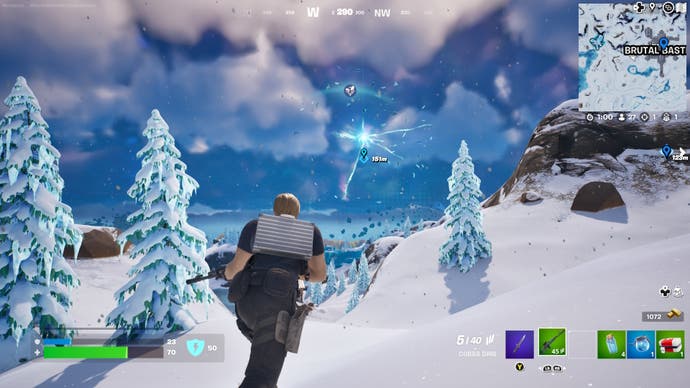 Once Loot Island replaces the rift, its symbol will change into a highlighted area on your map, like the picture below: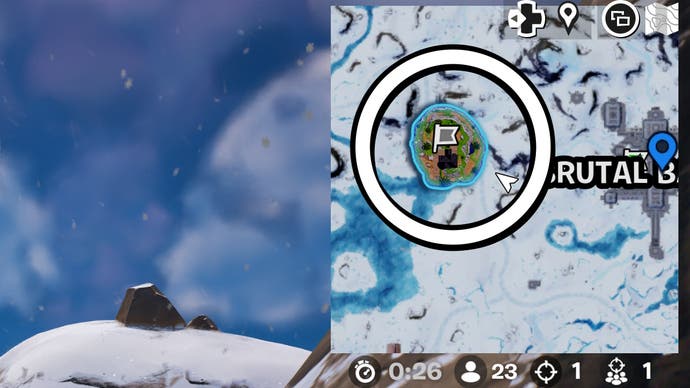 ---
Fortnite Chapter 4 Season 2 is here and with it comes Force Abilites and Lightsabers in the Star Wars 2023 event and a new selection of Battle Pass skins! Take a look at the Eren Jaeger skin too! If this is something you want, take a look at our challenge guides that show you the Jaeger's Family Basement location, plus how to find and use ODM Gear. Don't forget to complete the new challenges, including winning arcade games, knocking back players with the Kinetic Blade, shooting targets while on a Grind Rail and restoring health or shields on a Grind Rail. Meanwhile, learn what the best weapons are, new map changes, how to get XP fast, use the best PC settings, earn the Victory Umbrella and earn a Victory Crown.
---
How to claim the Capture Point on the floating Loot Island in Fortnite
Once you've located the floating Loot Island during a match, you need to use the zipline to get on the island, then search for its Capture Point.
Capture Points are the small circles found around a long pole containing a flag. To claim a Capture Point in Fortnite, you need to stay within the circle around the flag until it is raised to the top of the pole, which takes around 45 seconds. Capturing will take longer if you leave the circle, as the flag will start to fall.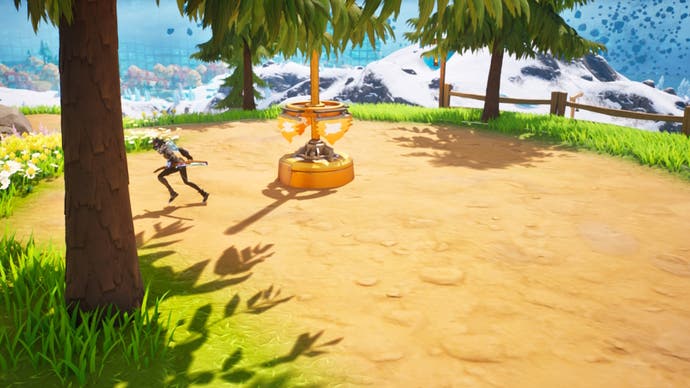 Once the flag is fully raised on Loot Island, loot will spawn around it, and you'll have successfully claimed it.
On Loot Island, you can get the Mythic Overclocked Pulse Rifle by claiming its Capture Point, or by opening the island's vault.
If you would like to learn more about Fortnite Chapter 4 Season 2, visit our guides on Battle Pass skins, the Eren Jaeger skin, Augments, and the new Victory Umbrella.