Fortnite chicken locations and how to fly with a chicken explained
With the help of a feathered friend you can fly. For a while.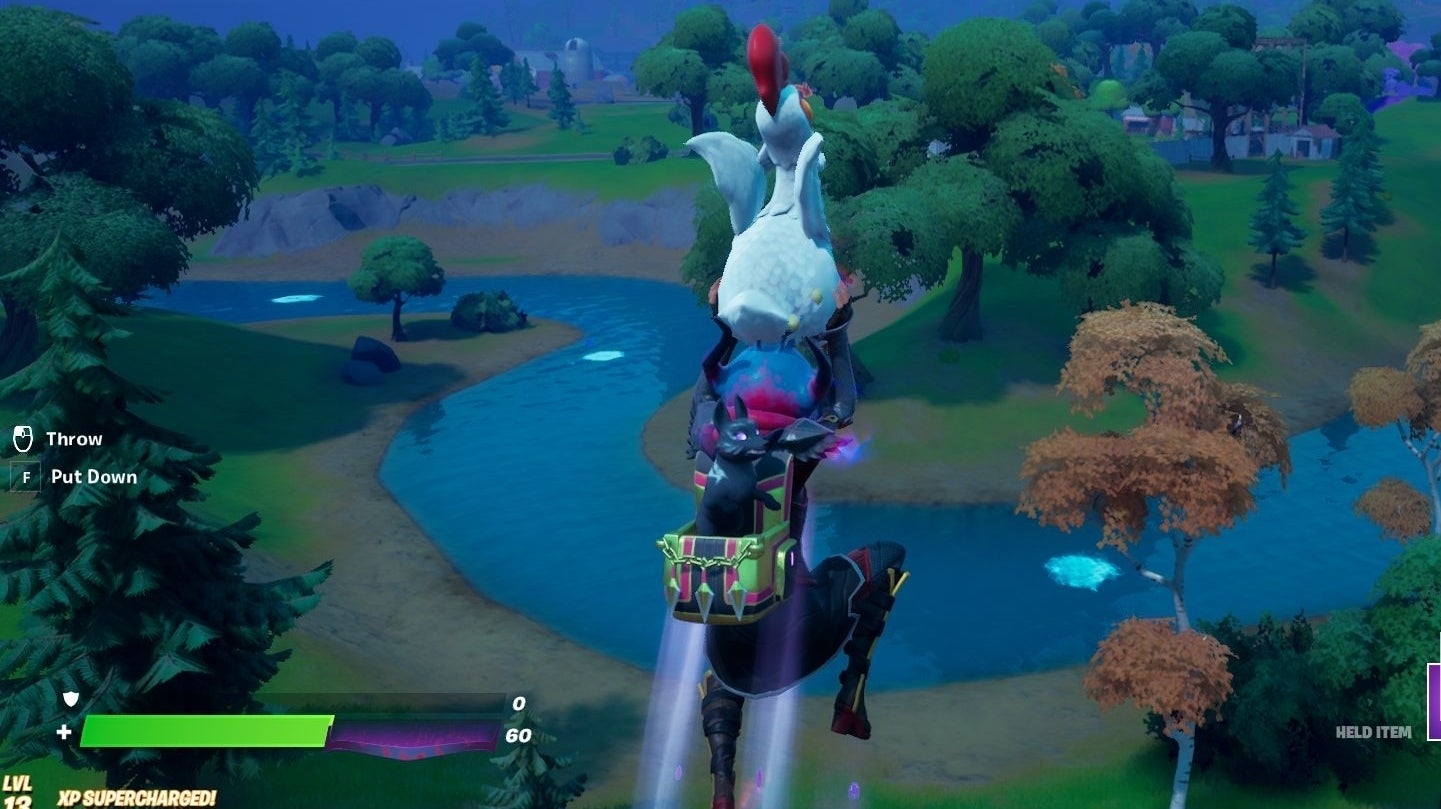 Chickens are one of the types of wildlife, such as wolves, which were introduced during Season 6 and can be found across the Fortnite map.
If you manage to pick up a chicken without accidentally killing it, you'll be able to fly Legend of Zelda style for a number of metres.
Flying with a chicken for 20 meters is also one of the Fornite Season 7 challenges which will reward you with 30k XP, which will help you earn Battle Stars for the new Battle Pass skins.
On this page:
Chicken locations in Fortnite explained
The best place to find chickens on the Fortnite map is to visit the woodlands east of Pleasant Park or Corny Complex. You may also find a chicken or two wandering about the wooded and countryside areas which are not part of a landmark location.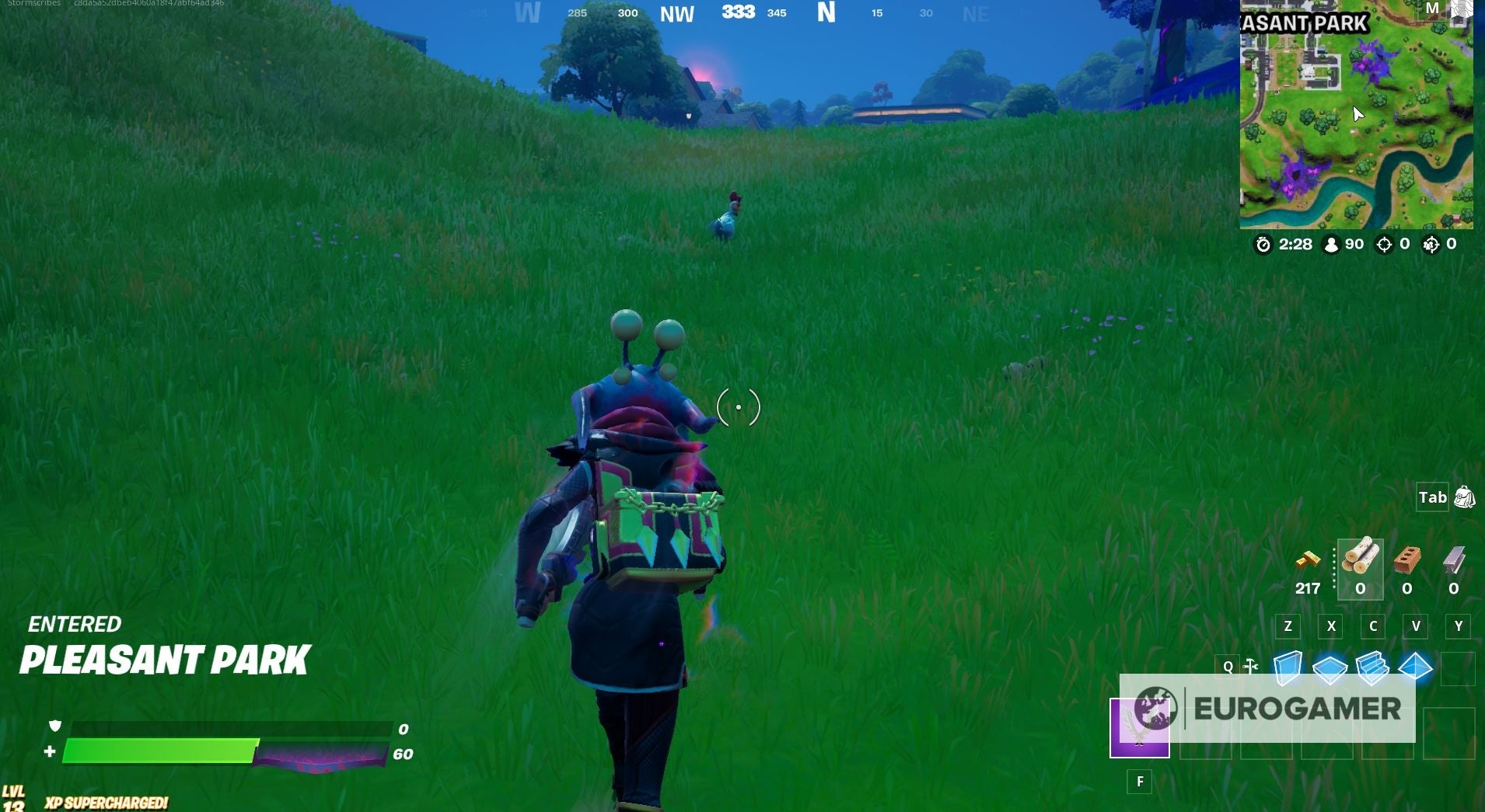 One thing to remember when chicken hunting is that you'll be able to hear a chicken clucking when it's nearby, so make sure you follow that sound to find a bird.
During your chicken hunt, you may find one which is infected by an alien parasite.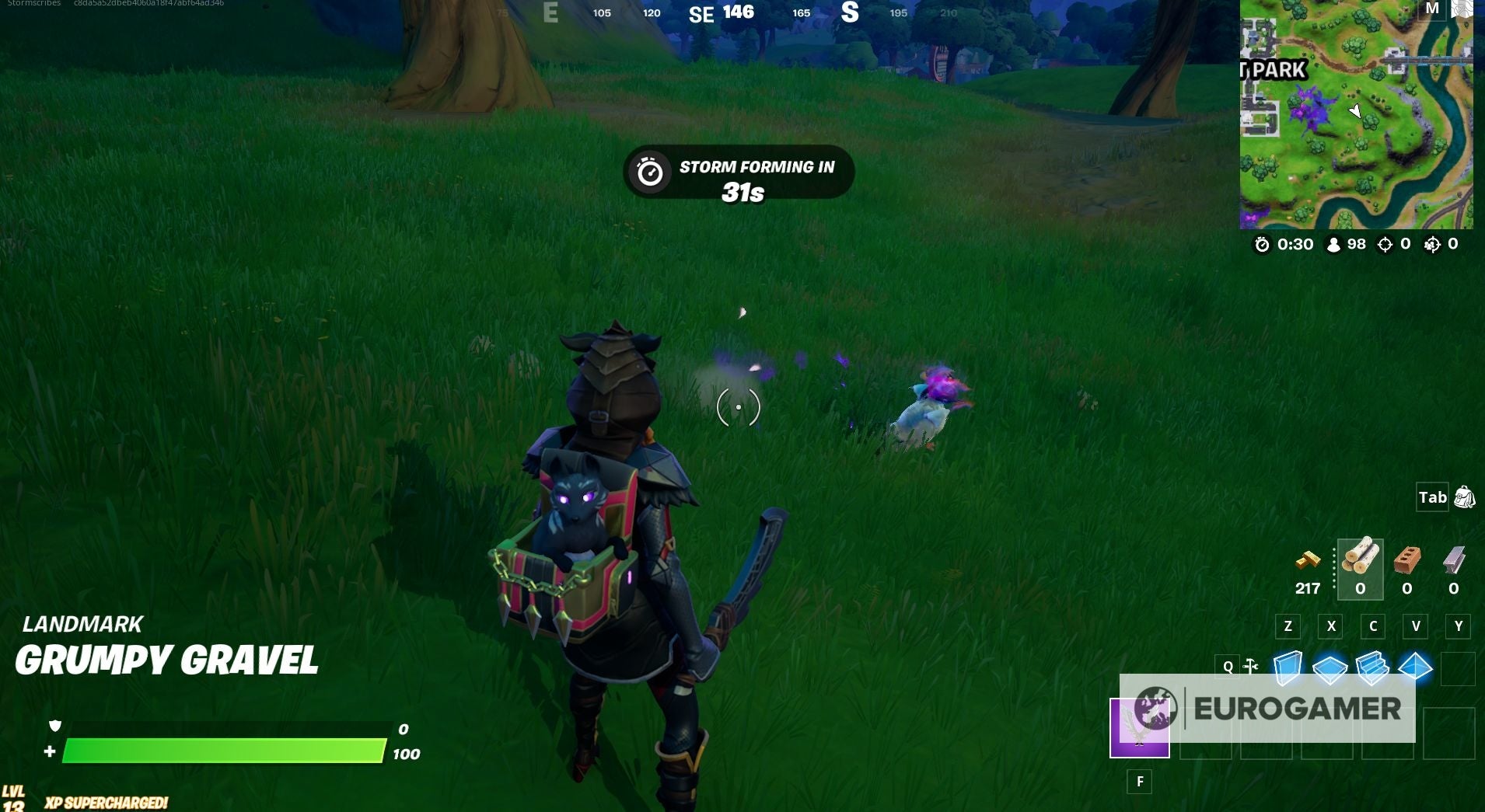 If you do, then this parasite will attach itself to you, providing you with a speed and jump bonus at the cost of some of your health.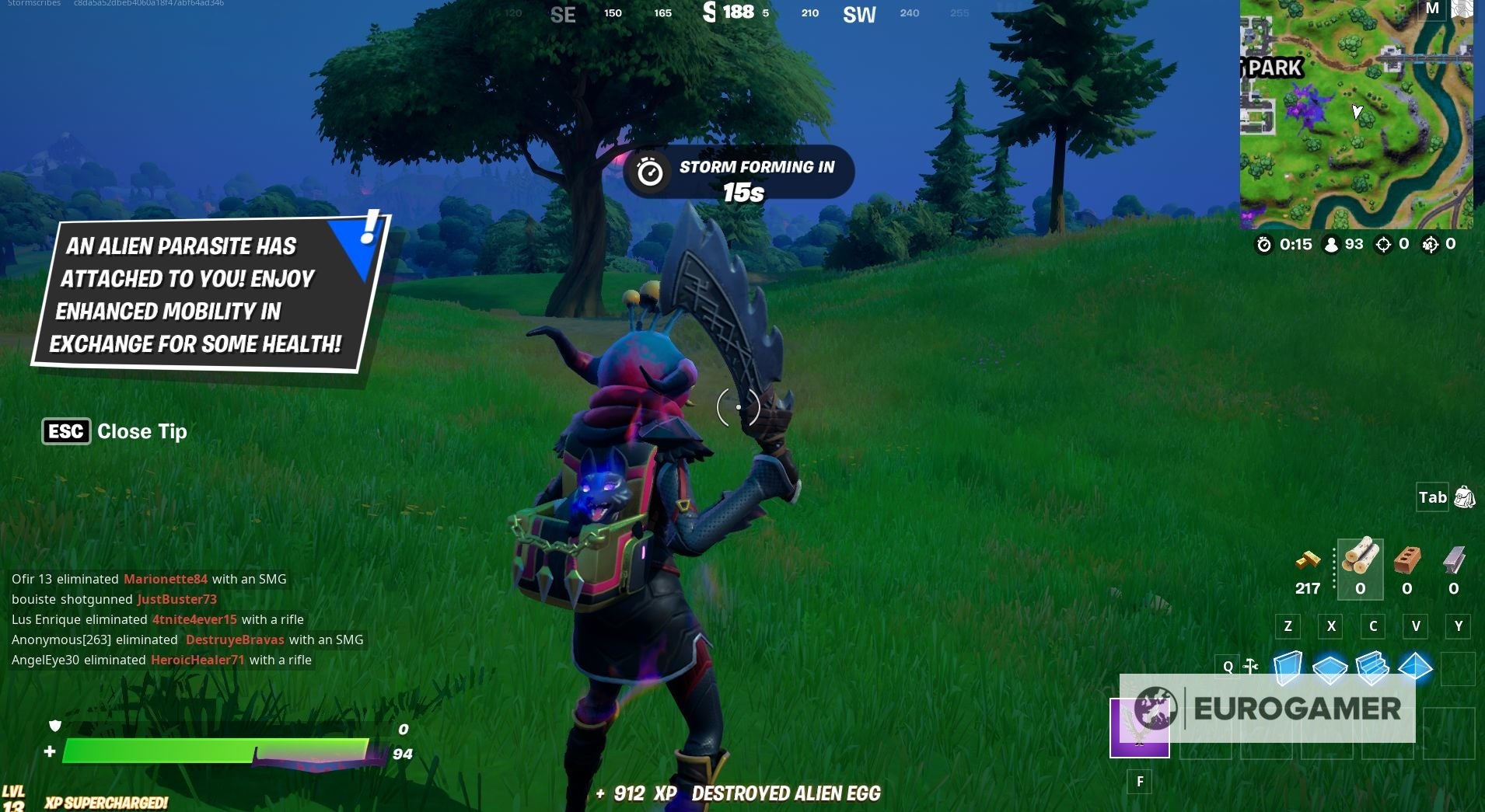 You can rid yourself of an alien parasite by shooting, entering water or travelling through the porta potties.
---
Fortnite Chapter 4 Chapter 1 is here, complete with a new augments system, the coming arrival of Geralt and the Ageless Champion to beat! We've also got a present list for Winterfest and Cozy Lodge and pizza slice locations. Meanwhile, learn how to get XP fast, earn the Victory Umbrella, find character locations and earn a Victory Crown.
---
How to fly with a chicken in Fortnite
Once you've found a chicken in Fortnite, it's time to start flying.
First, you'll want to grab hold of chicken, which can be quite hard as they'll run away at the sight of you. To make things easier trying sneaking up on them or directing them towards a building or tree which will block their path, allowing you to pick them up with ease. Just make sure you don't kill them!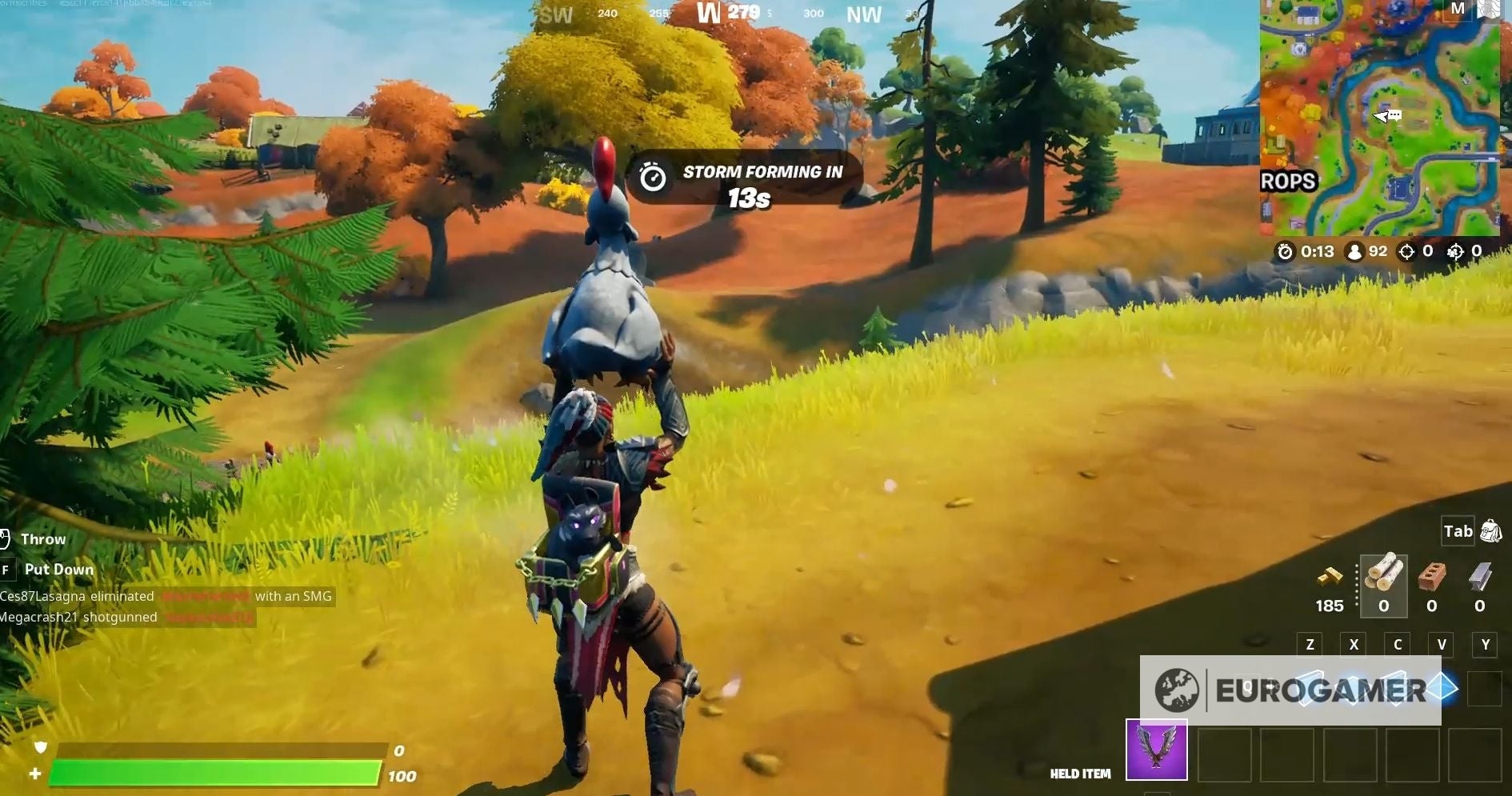 Flying with a chicken is nice and easy - all you have to do is jump and the chicken will cause you to soar for a short distance.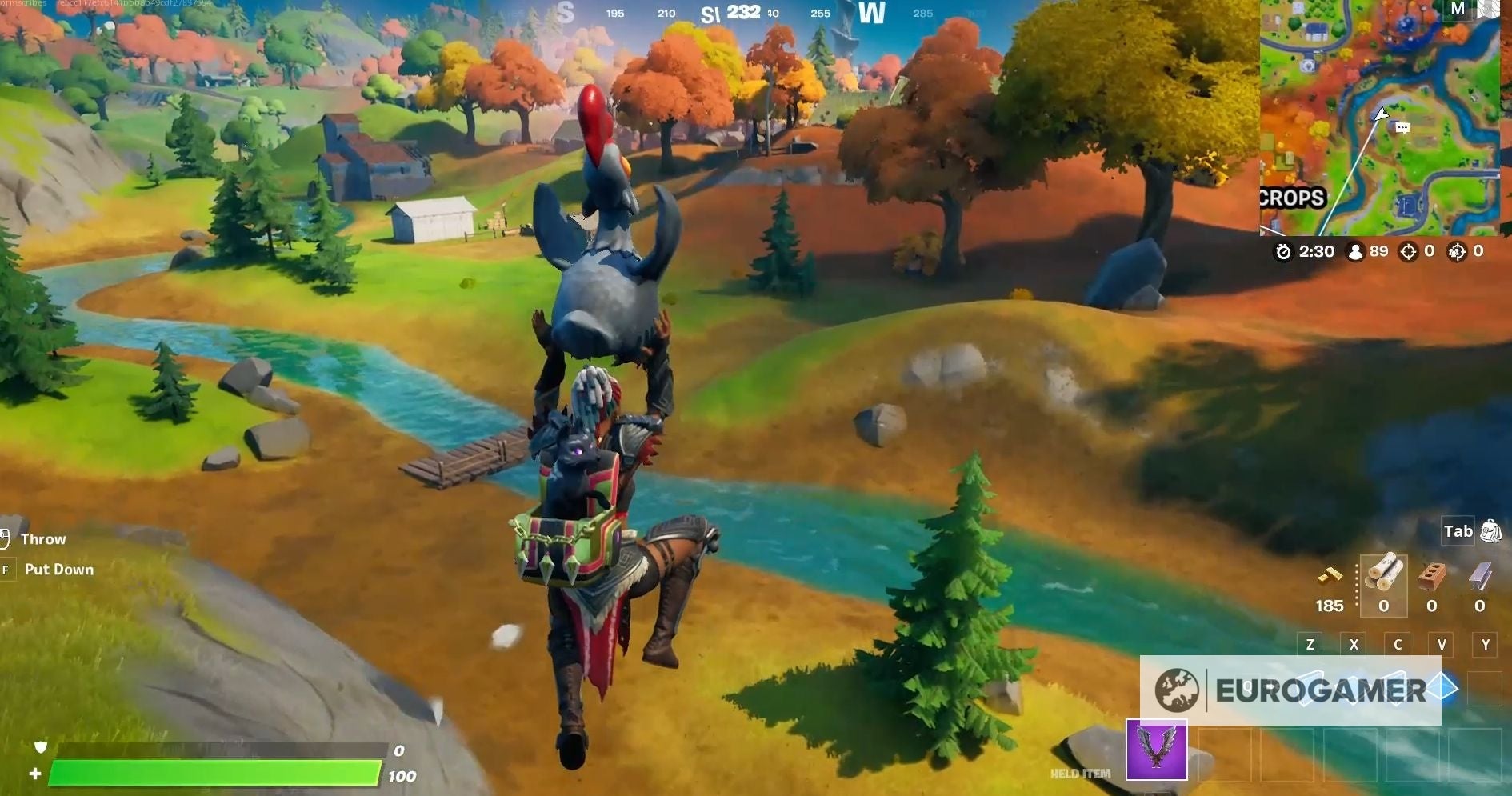 You can also safely jump off a hill or a mountaintop and allow the chicken to safely drift you back to the ground.
When you're finished with the chicken, simply toss it to the ground and decide whether it should live or die.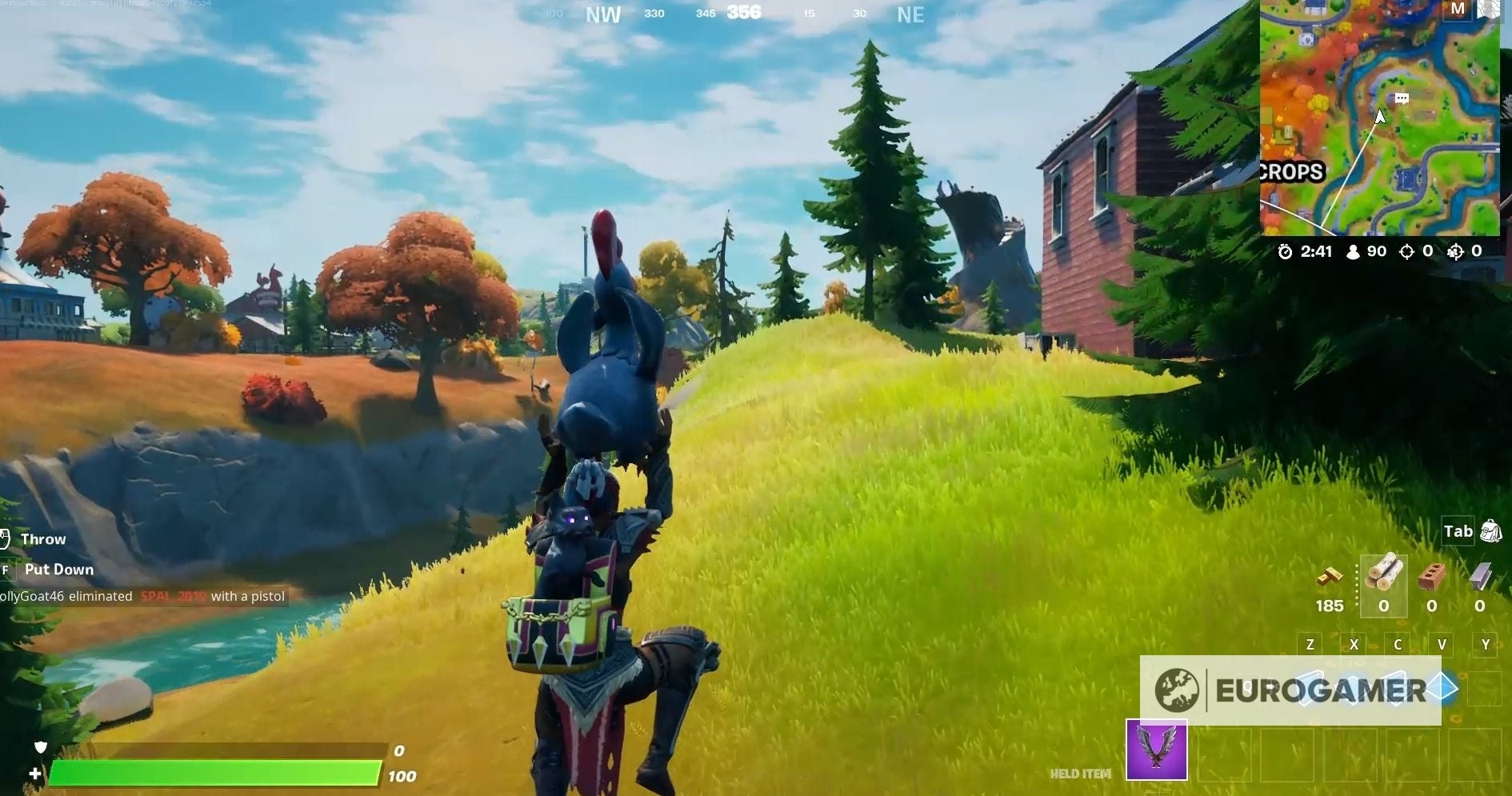 If you need to complete the Fly 20 metres with a chicken challenge, you'll need to repeatedly run and jump with a chicken until you've covered the necessary distance. Thankfully, there will be an in-game notification, so you'll know when you can stop flying and get back to the match.
If you'd like to learn more about Fortnite Season 7, then check out our guides on the legendary quests, IO Tech Weapons locations, cosmic chests, Season 7 map changes and alien artefacts.