Fortnite - The Collection location: Where to destroy Collector Cases explained
Where to find this Marvel inspired location in Fortnite.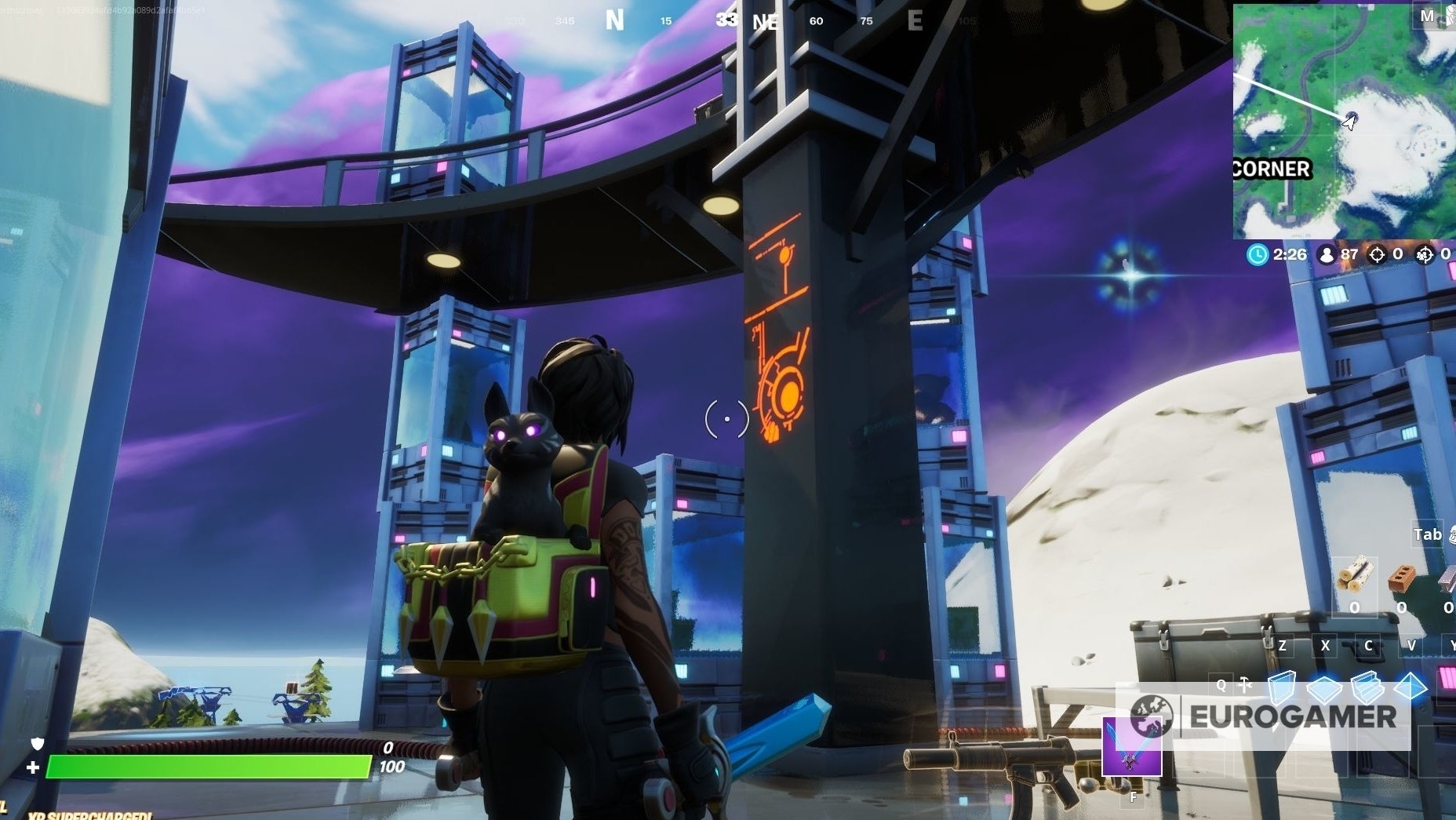 The Collection, like Panther's Prowl, is a special Marvel location added to the Fortnite map for Fortnite Chapter 2 Season 4.
Not only is this a fun location to find on the Fortnite map, but there's now a challenge you can complete by visiting it. All you have to do is destroy three of the Collector Cases!
Completing this challenge will earn you XP, which will help you unlock the new Fortnite Season 4 Battle Pass skins.
---
Note this particular challenge is no longer able to be completed. What's new? Chapter 3 Season 3 has arrived! New additions include Reality Seeds and Saplings and riding animals, along with the new Battle Pass, characters collection and map changes. It's a good idea to know how to get XP fast in Fortnite.
---
On this page:
The Collection location in Fortnite explained
The Collection can be found on the border of H6 and H7 on the Fortnite map, which is along the mountainside that lies between Retail Row and Catty Corner.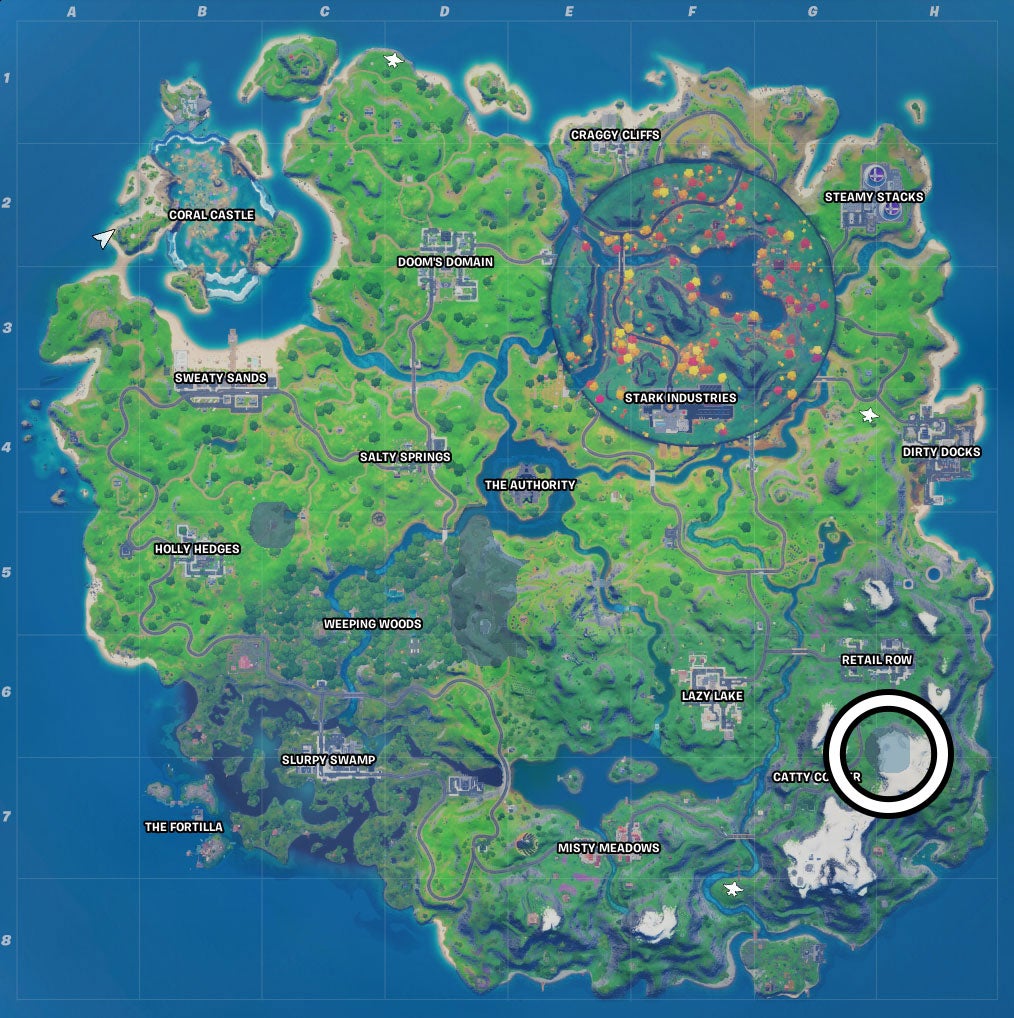 Since The Collection is landmark, it will never appear on the Fortnite map as a named location and, because of this, it's name will only appear when you visit the location. Thankfully, The Collection is a floating plateau of glass boxes, so it's not very hard to miss.
---
Chapter 3 Season 3 has arrived - bringing with it a new Battle Pass, character collection, map locations and Victory Umbrella, along with the return of Victory Crowns. You can now get Indiana Jones skins and cosmetics by completing challenges like collecting relics, damaging opponents in vehicles, and finding the secret door location. It's also good to know how to ride animals, the geyser locations along with where to find a Baller and zipline and use the new Grapple Glove, and if you're after a specific Battle Pass skin, then it's a good idea to know how to get XP fast.
---
Destroying the Collector Cases in Fortnite explained
Once you know the location of The Collection, you can quite easily visit from the very moment you leave the Battle Bus at the start of any Fortnite match.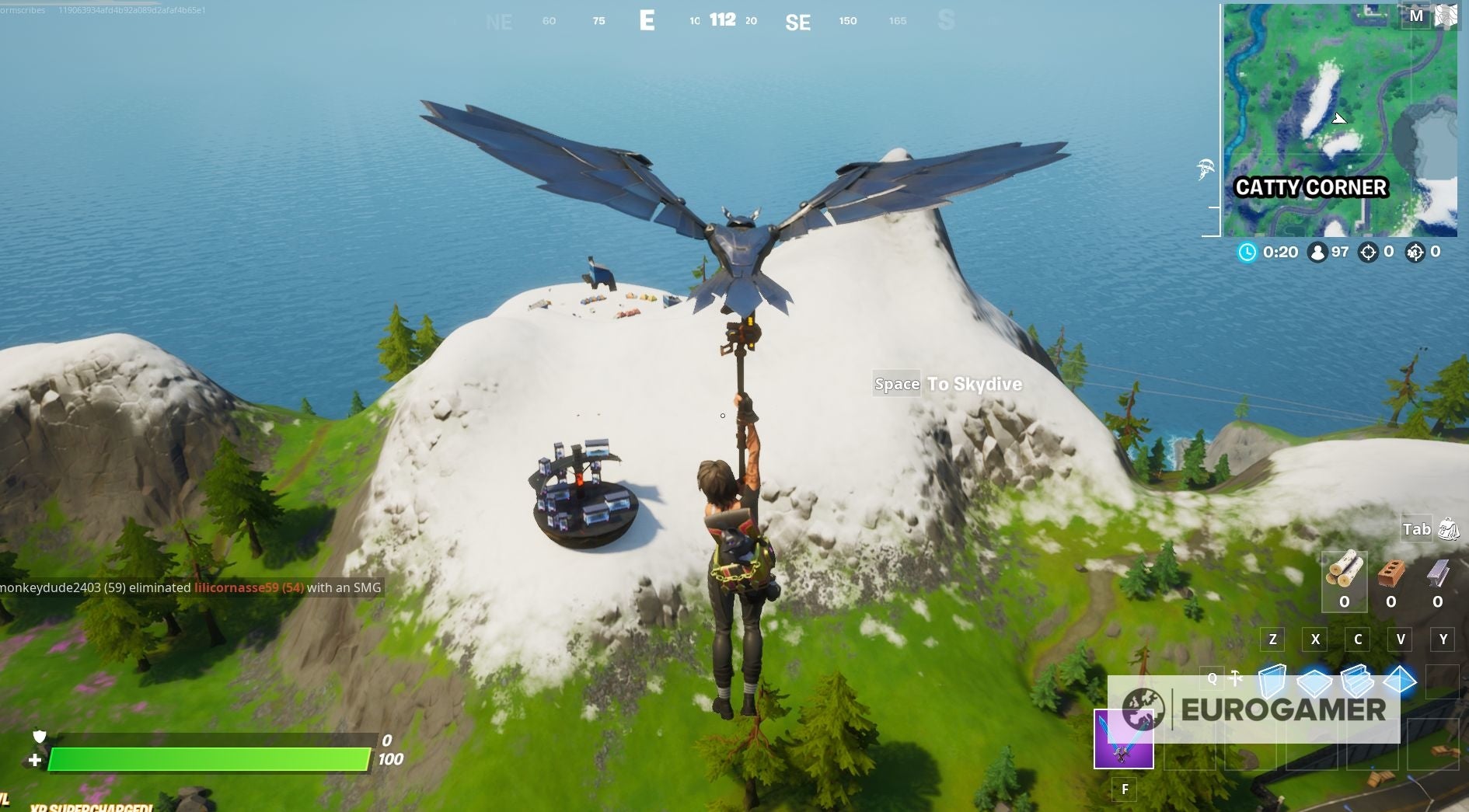 All you have to do is simply land within The Collection and then you can begin completing the challenge. Though we do recommend keeping an eye out for other players, because, since this is quite a small area, you could be easily killed by an opponent.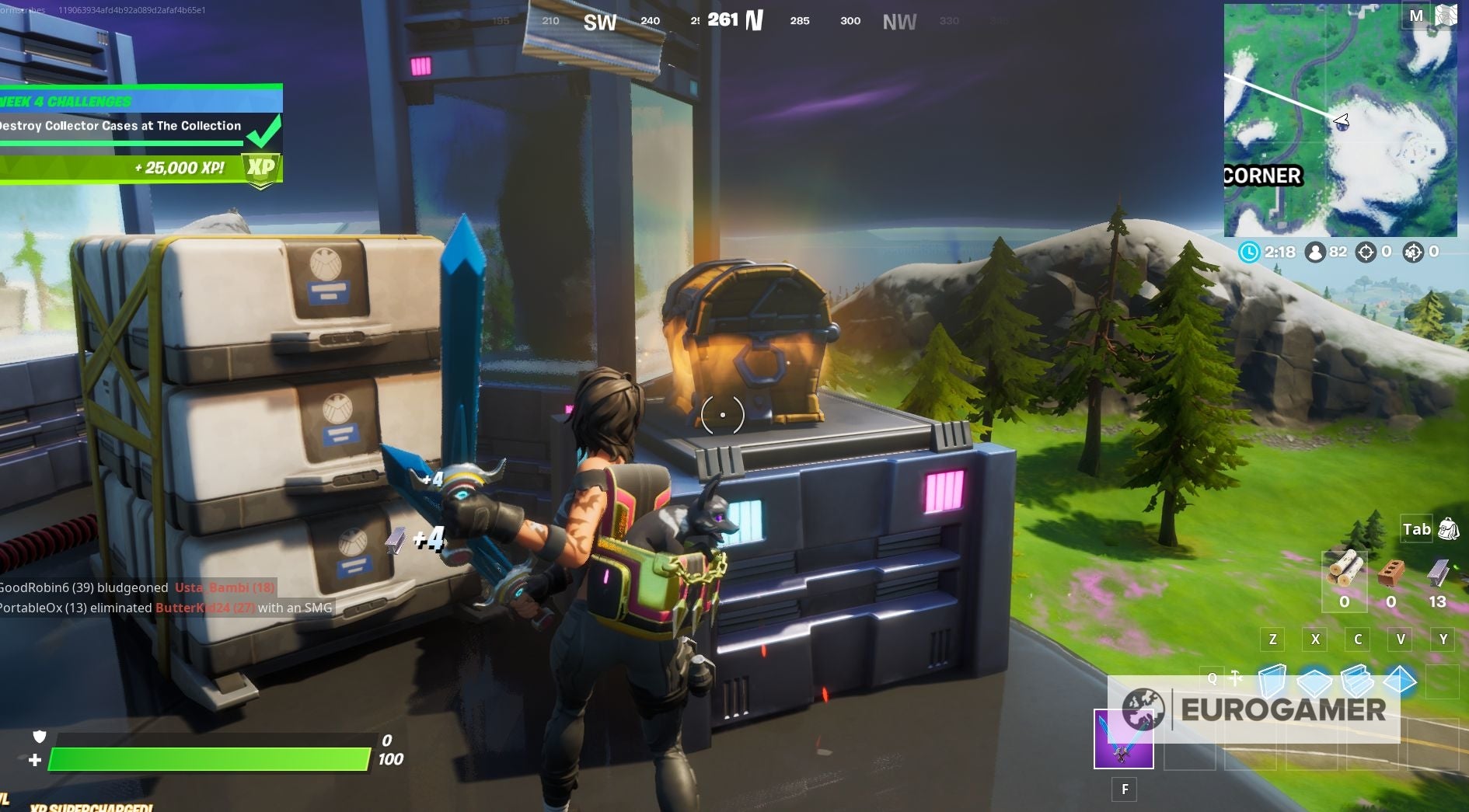 The Collector Cases are simply destroyed by hitting them with your chosen harvesting tool; you can destroy them using a weapon, but it would be a waste of ammo. Just keep going until you've destroyed three cases and the challenge will be completed!
If you'd like to learn more about Fortnite Season 4, we recommend checking out our Season 4 Battle Pass skins, Wolverine challenge, Quinjet patrol and Panther's Prowl guides.