How to claim Capture Points in Fortnite and all Capture Point locations
How to complete this weekly challenge.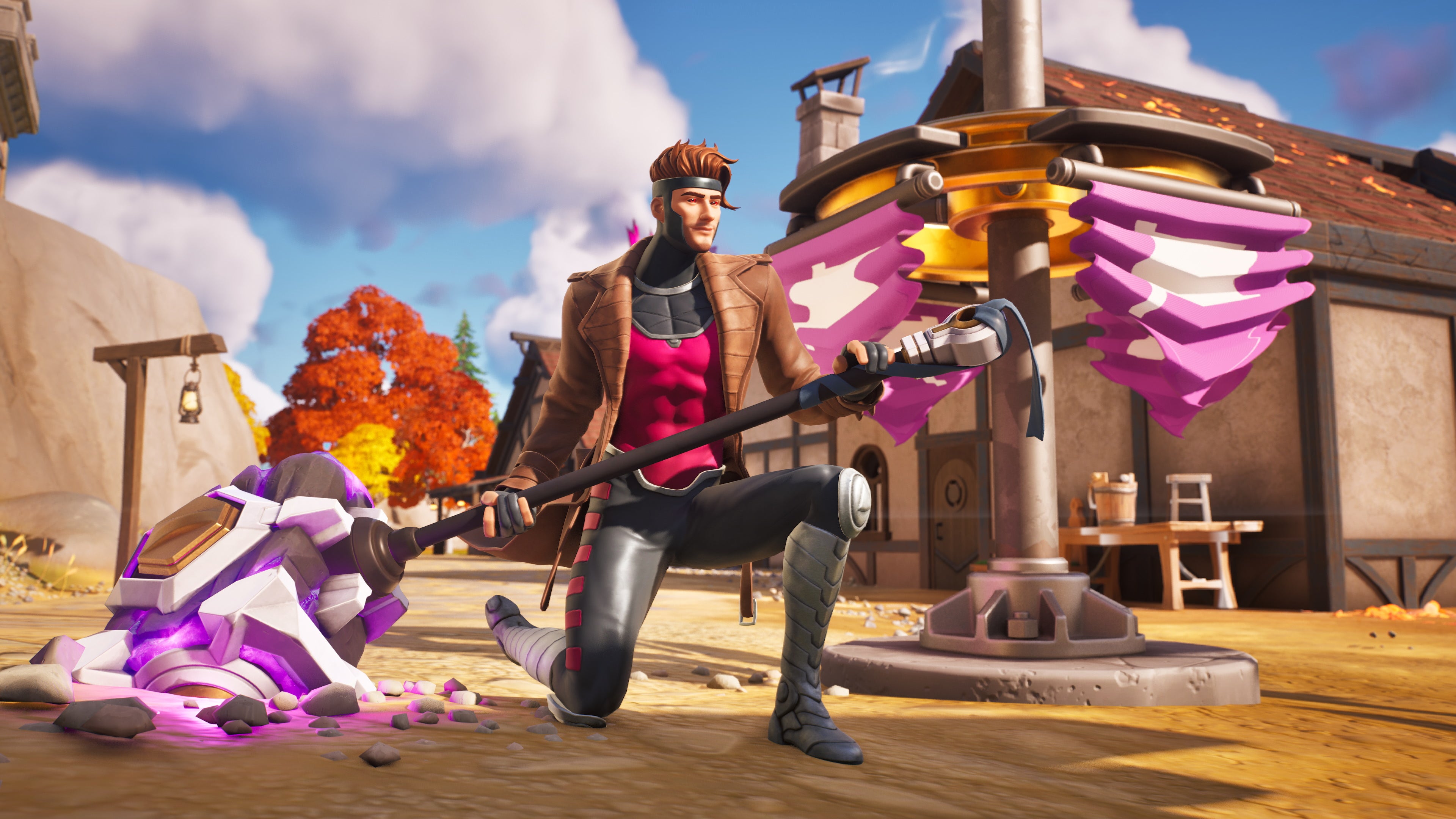 Claim Capture Points is one of the time-limited weekly challenges you need to complete in Fortnite Chapter 4 Season 1.
We've detailed how to claim Capture Points in Fortnite below, along with all Capture Point locations.
There are five stages to this challenge, and you'll earn 16k XP for completing each stage for a total of 80k XP. This XP can then help you earn Battle Stars for this season's Battle Pass.
On this page:
Fortnite Capture Point locations
Capture Points are located at every named area in the current Chapter 4 Season 1 map. If you open you map, any landmark with white or yellow writing will have a Capture Point.
We suggest landing at a landmark with white writing on the map, as this means you'll avoid the yellow-coloured Hot Spots where lots of people will be landing for better loot - making it harder to claim a Capture Point, as it takes time to do so. The Hot Spot locations randomly change every match.
Here's every named location you can find a Capture Point as of writing:
Anvil Square
Breakwater Bay
Brutal Bastion
Faulty Splits
Frenzy Fields
Lonely Labs
Shattered Slabs
Slappy Shores
The Citadel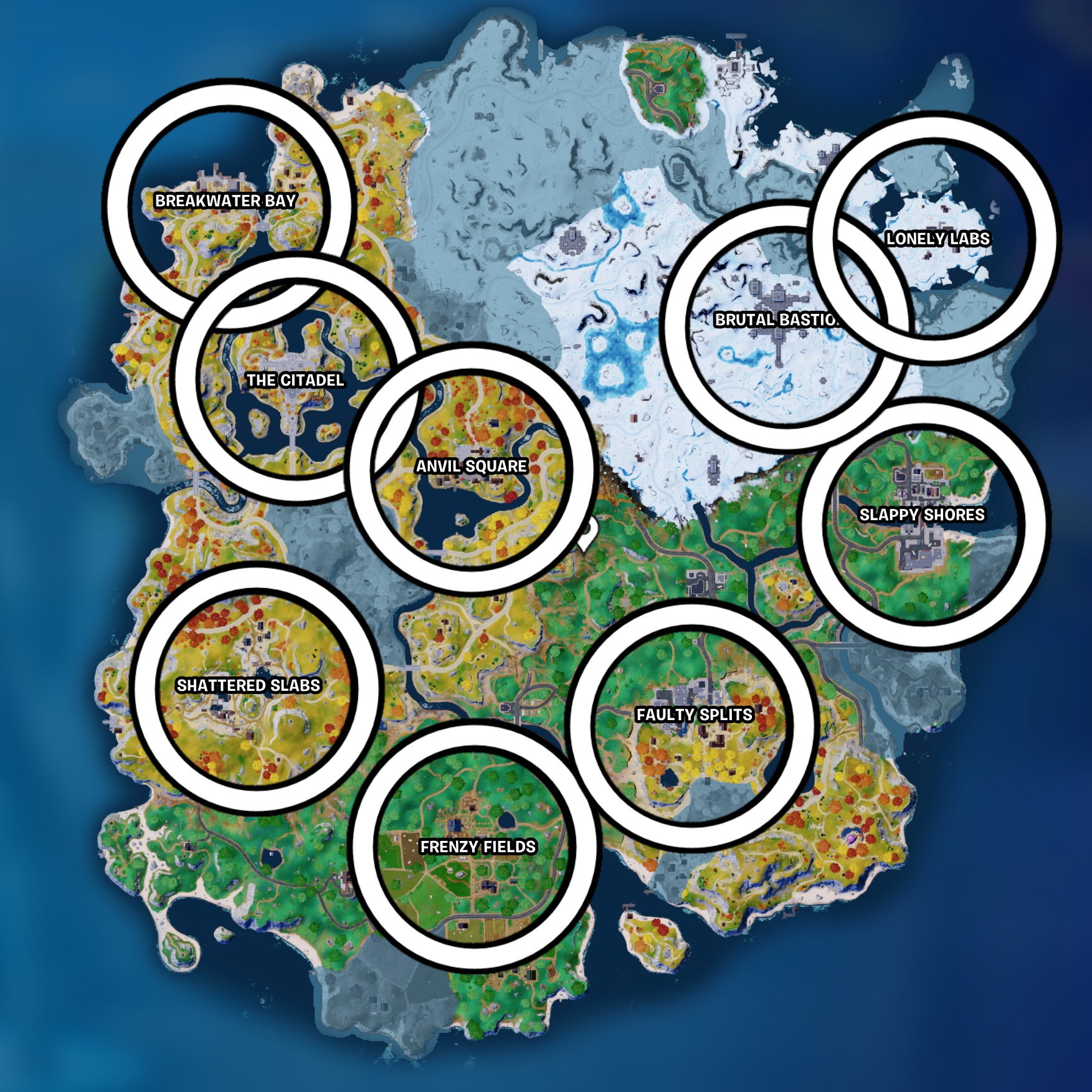 Once you go to a location with a Capture Point, you'll then have to claim it for loot, or to complete challenges...
---
Fortnite Chapter 4 Chapter 1 is here, complete with a new augments system, the coming arrival of Geralt and the Ageless Champion to beat! We've also got a present list for Winterfest and Cozy Lodge and pizza slice locations. Meanwhile, learn how to get XP fast, earn the Victory Umbrella, find character locations and earn a Victory Crown.
---
How to claim Capture Points in Fortnite
Capture Points are the small circles found around a long pole containing a flag. To claim a Capture Point in Fortnite, you need to stay within the circle around the flag until it is raised to the top of the pole, which takes around 45 seconds. Capturing will take longer if you leave the circle, as the flag will start to fall.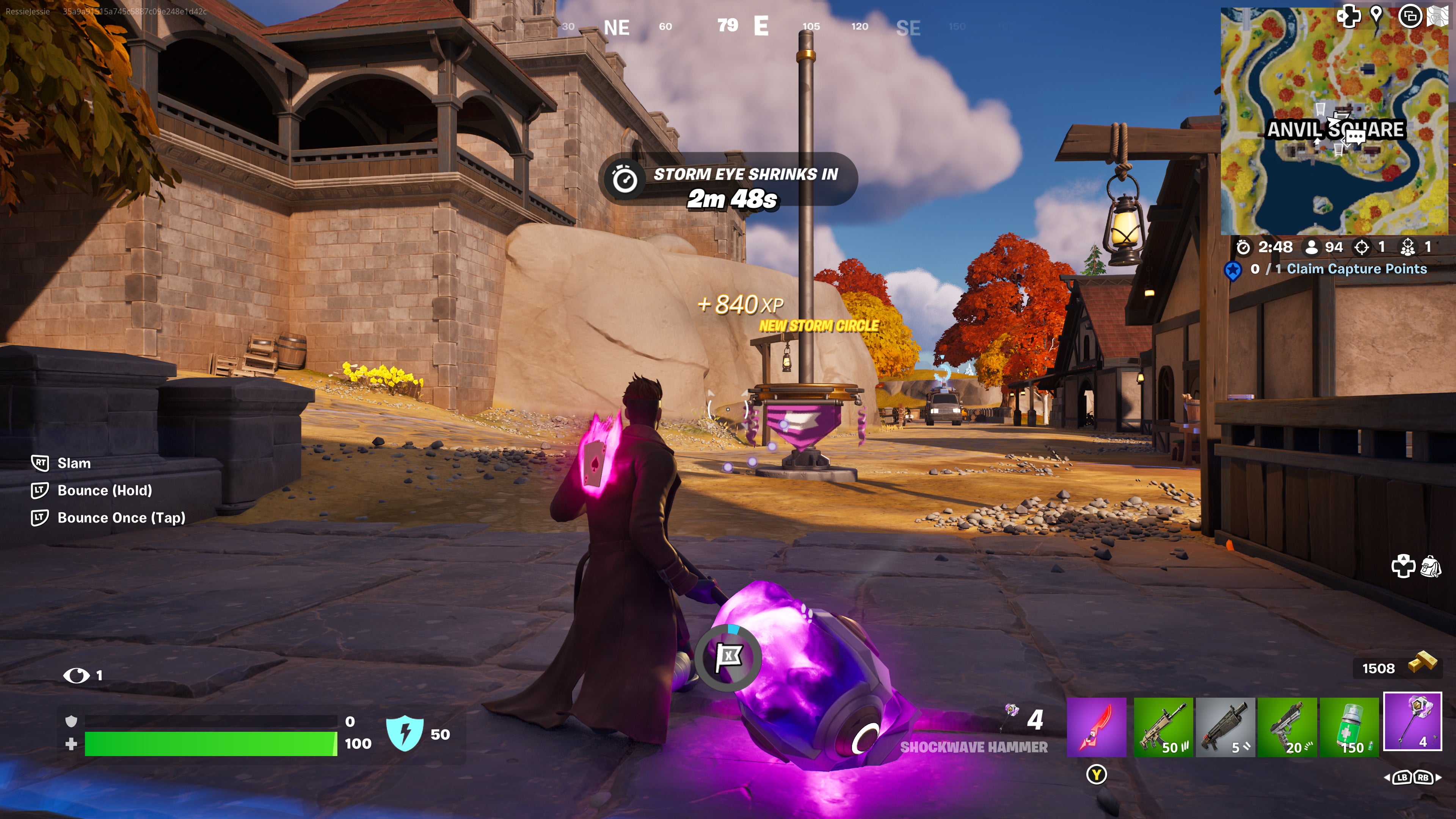 Once the flag is fully raised, loot will spawn around it. This includes weapons of various rarities, ammo, gold bars, and health and shield items. Enemies in the area will also be marked for 30 seconds.
If another player has claimed a Capture Point before you get to it, you won't be able to raise the flag again to capture it. You'll have to either travel to another named landmark on the map to find another, or quit out and try again.
If you would like to learn more about Fortnite Chapter 4 Season 1, visit our guides on , Augments, how to get XP fast, character locations, and when Geralt is coming to Fortnite.