Fortnite - Durr Burger Kitchen location: How to find and dance in the Durr Burger Kitchen explained
Does this violate restaurant health and safety?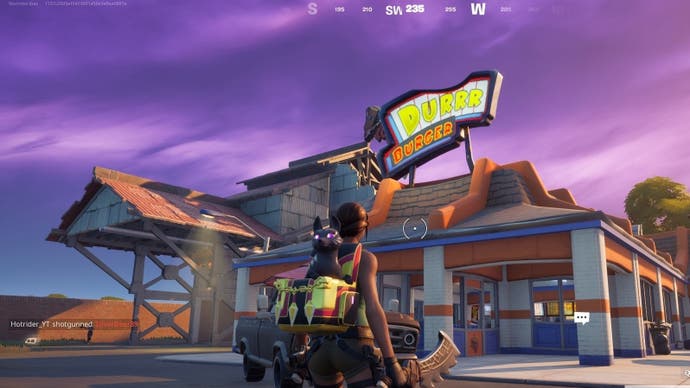 Dancing in the Durr Burger Kitchen is one of the challenges in Fortnite Season 2 Season 6.
Durr Burger is a landmark location, so you'll need to know exactly where this restaurant is on the map to complete this challenge.
Completing this challenge will reward you with a good amount of XP, which will help you unlock more Battle Pass skins and rewards.
On this page:
---
Note this particular challenge is no longer able to be completed. What's new? Chapter 4 Season 2 has arrived! New additions include the Grind Rails and Kinetic Blades, along with the new Battle Pass, character collection and Eren Jaeger skin. It's a good idea to know how to get XP fast in Fortnite.
---
Completeling this challenge will unlock the 'Use Firefly Jar at the Pizza Pit' challenge.
Durr Burger Kitchen location in Fortnite at a glance
Since Durr Burger is a landmark location, it's name won't appear on the Fortnite map. Instead, you'll either have to find the location yourself or already know where you're going: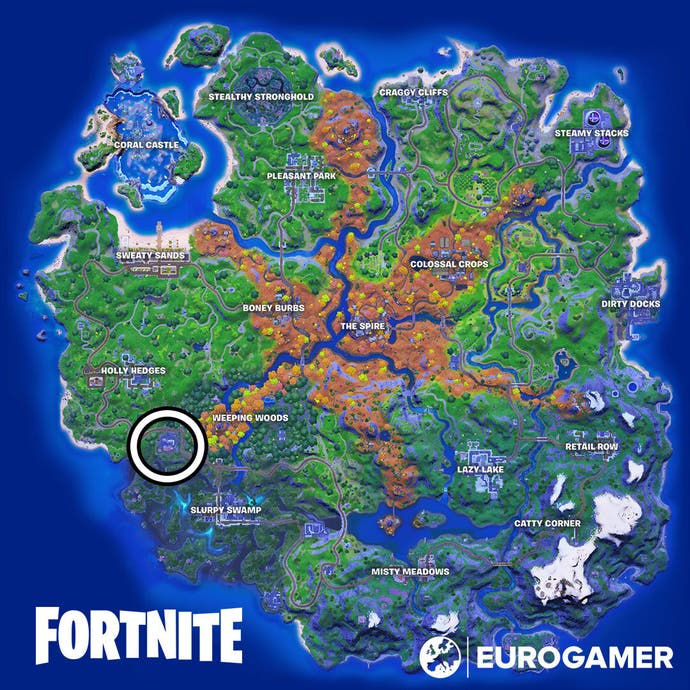 As you can see Durr Burger sits on the western outskirts of Weeping Woods, directly north-west of Slurpy Swamp. You can easily see it on the map, once you've jumped from the bus, making it one of the easiest landmarks to find.
Be wary of other players when visiting Durr Burger, it can contain some rare loot and it will definitely be visited more often thanks to this challenge.
Remember - once you've completed this challenge, you'll unlock the 'Use Firefly Jar at the Pizza Pit' challenge.
---
Fortnite Chapter 4 Season 4 is here! To help you get started with this heist themed season, we have guides on how to alert a Securitry Camera, secure data from Forecast Towers and destroy weakened walls or security gates. There's also a new Victory Umbrella! Meanwhile, learn what the best weapons are, the current Augments, how to get XP fast, use the best PC settings and earn a Victory Crown.
---
How to find and dance within the Durr Burger Kitchen in Fortnite
The easiest way to reach Durr Burger in Fortnite is to simply land there after you've jumped from the battle bus. If, however, you're worried about running into other players, you can explore the surrounding locations, such as Weeping Woods or Slurpy Swamp, first to gather some gear before heading to Durr Burger.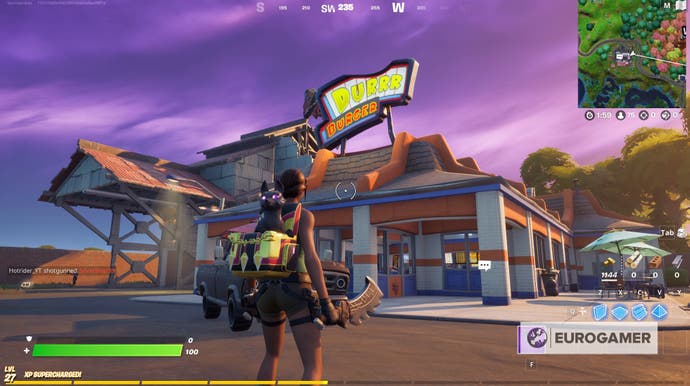 Once you're on the Durr Burger grounds, you'll be able to reach the kitchen either by heading through the main entrance and then making your way through the restaurant or by using the door on the western side of the building.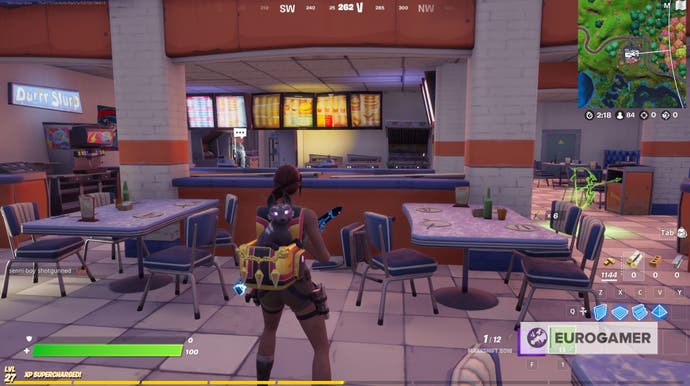 Either way, once you're actually at Durr Burger, the kitchen is very easy to find and, when you're safely within it, embrace the need to dance!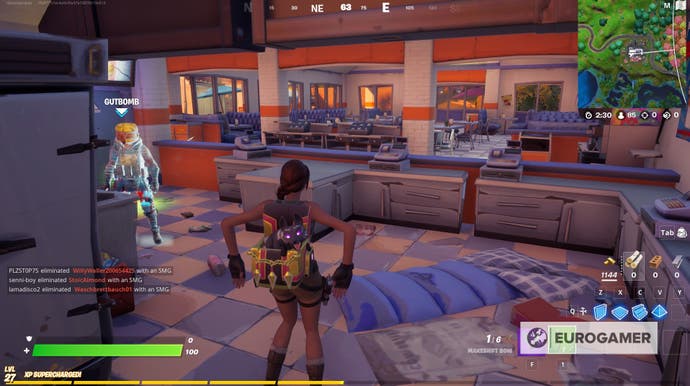 If you don't currently have a dance emote within your Emote Wheel, make sure you visit the Locker on the main Fortnite menu and select any dance emote or else you'll find this challenge very hard to complete.
You can now complete the 'Use Firefly Jar at the Pizza Pit' challenge as well.
If you'd like to learn more about Fortnite Season 6, then check out our guides on unlocking the Neymar Jr skin, safe locations, off-road tires, setting structures on fire, raptors, wildlife and crafting the hunter's cloak.