Fortnite - Safe locations: How to find and open safes for the week 6 challenge explained
Time to become a safecracker!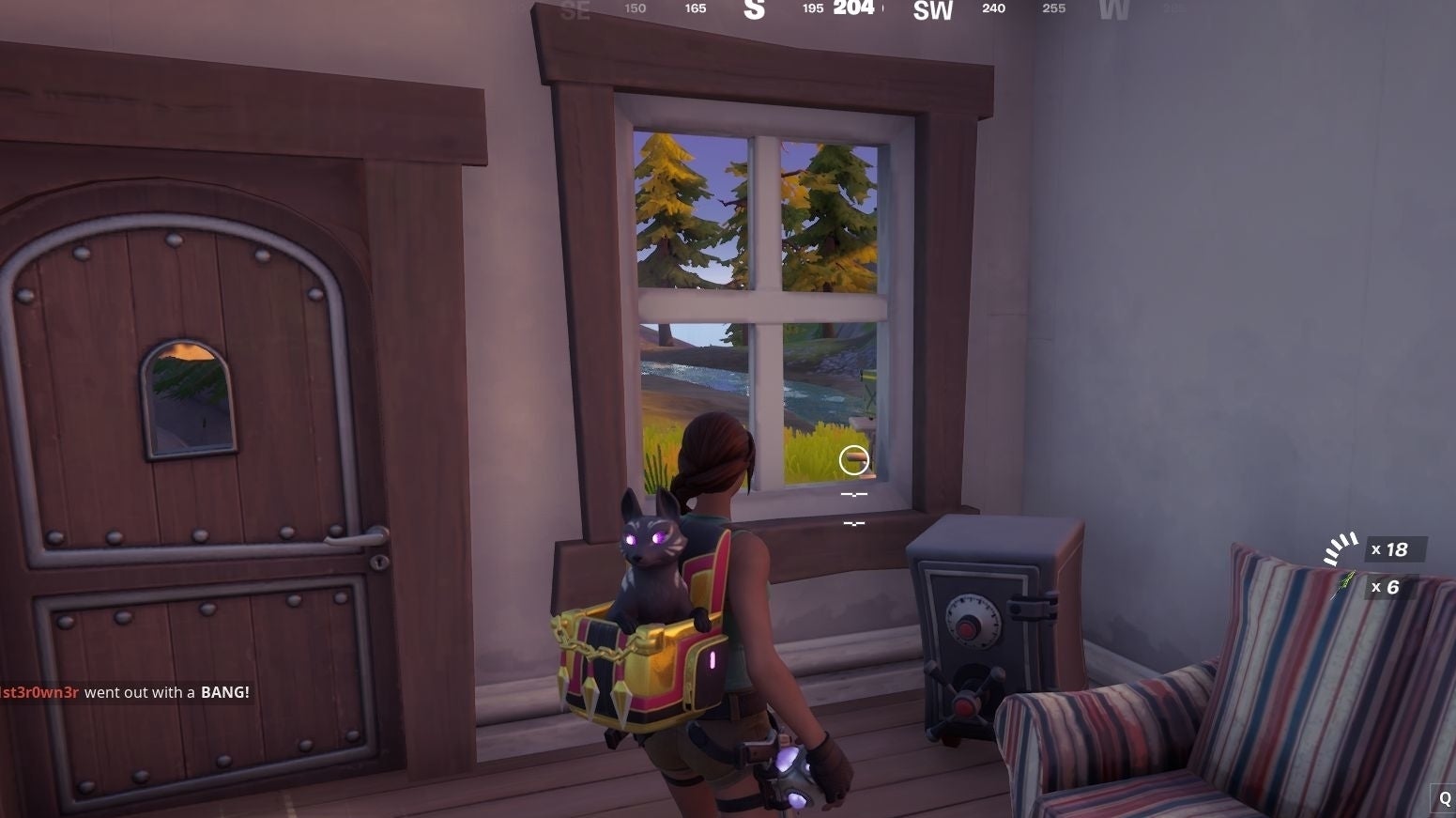 Opening three safes is one of the challenges you can complete in Fortnite Chapter 2 Season 6.
The problem, however, is the low spawn rate for said safes means they are quite hard to find, which is why it's a good idea to know where the safe spawn locations are.
Completing this challenge will reward you with 24k XP, which will help you unlock the Season 6 Battle Pass skins.
On this page:
---
Note this particular challenge is no longer able to be completed. What's new? Chapter 3 Season 3 has arrived! New additions include Reality Seeds and Saplings and riding animals, along with the new Battle Pass, characters collection and map changes. It's a good idea to know how to get XP fast in Fortnite.
---
Opening safes in Fortnite explained
Safes can be found in specific spots across the Fortnite map and, when opened, drop 150 gold bars.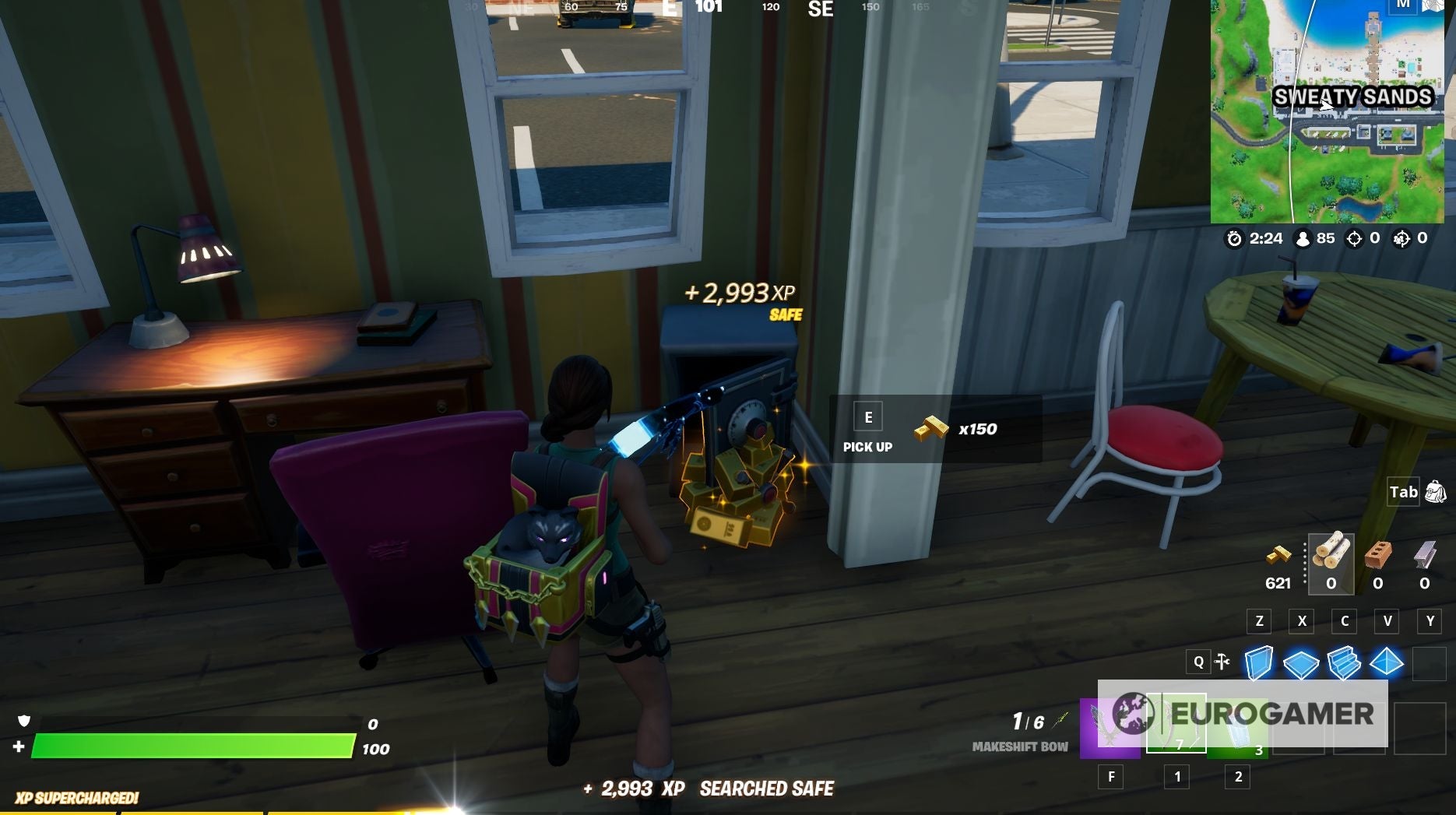 When hunting for safes, it's important to remember that they don't have a guaranteed spawn rate. This means you might visit a location where a safe appeared in a previous match, only to find it absent in the one you're currently playing.
Like chests, safes can also only be opened once per match by any player.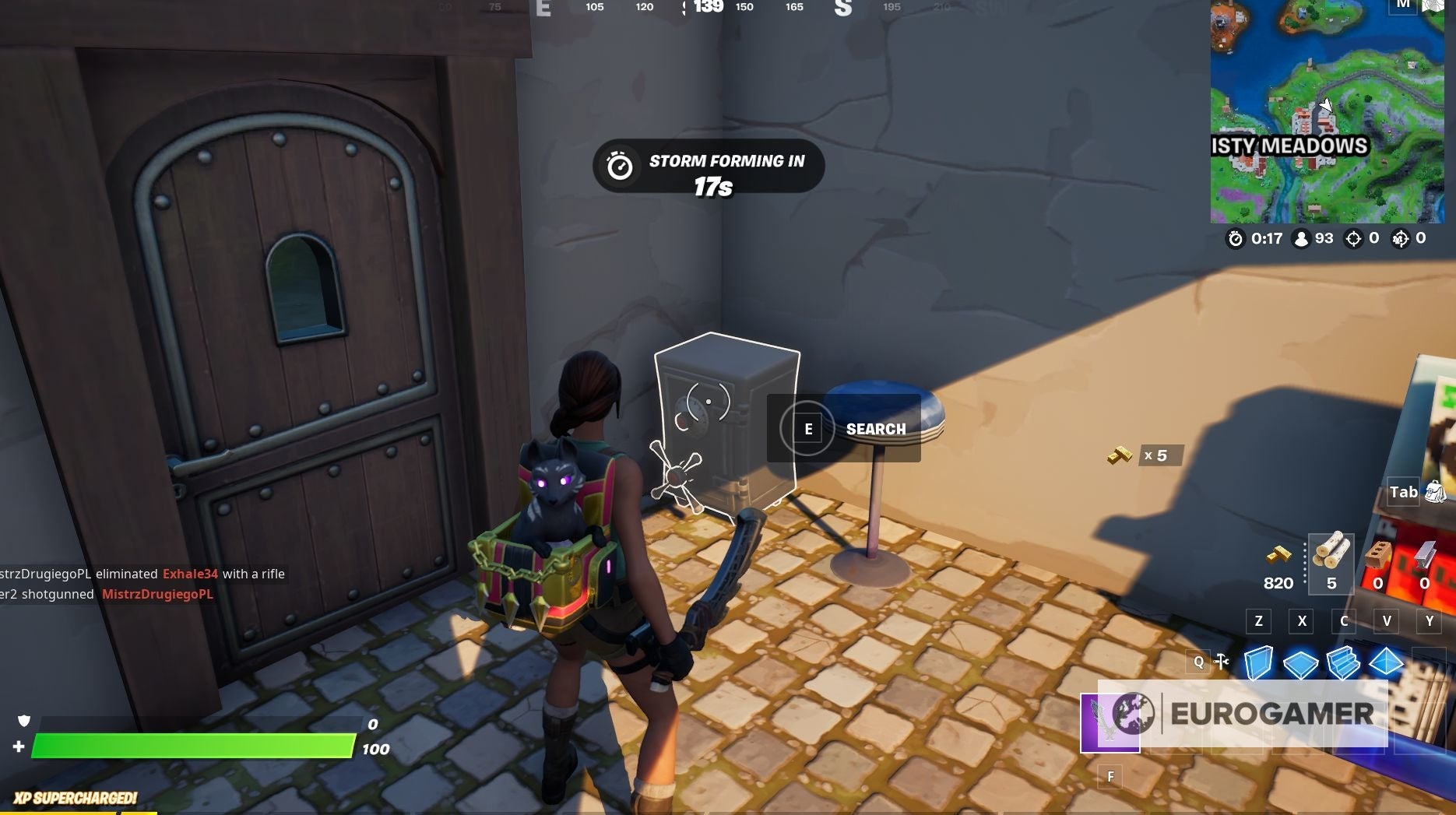 For these reasons, you may find the 'Open safes (3)' challenge rather frustrating. Our advice is to pick a location which has multiple safe spawn points, have a quick look around and, if you can't find one, simply get back to having fun.
You have the rest of Season 6 to complete this challenge and you'll definitely find a t least three safes simply by playing Fortnite during this time. If you'd like some advice on safe locations though, visit the next section.
---
Fortnite Chapter 3 Season 4 is here and with it comes a new Battle Pass! This season has introduced EvoChrome weapons, Chrome Splash locations and the ability to phase through walls. There are also new vault locations and map changes. The Paradise quests are this season's storyline challenges, including destorying Chrome objects to collect Chrome anomalies. Make sure to check out the upcoming The Herald skin too! Meanwhile, learn how to get XP fast, earn the Victory Umbrella and Victory Crowns.
---
Safe locations in Fortnite explained
Here are the main possible safe spawn locations on the Fortnite map: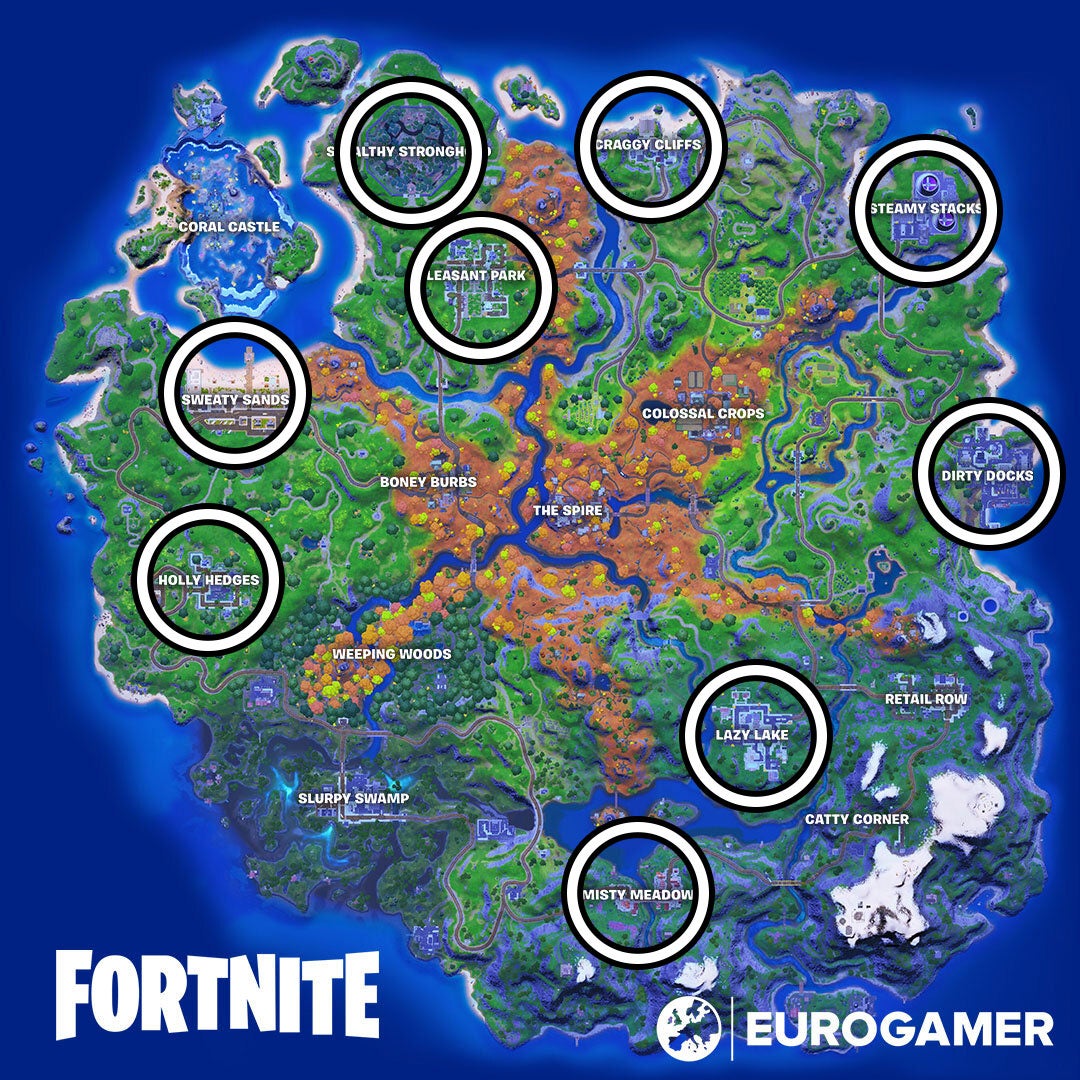 A number of these locations, including Craggy Cliffs, Dirty Docks, Holly Hedges and Sweaty Sands, have multiple safe spawn locations hidden within them. The best place to look for safes in these areas is within buildings - be it a home or an office.
Since safes in Fortnite currently have a low spawn rate, we recommend visiting one of these locations if you wish to complete the 'Open safes (3)' challenge, because you'll have a higher likelihood of actually finding a safe.
It is important to mention though that, just because there's a high number of safe spawn spots, this still doesn't guarantee that a safe will actually spawn in one of these locations during your match. There may also be a higher number of other players in these locations also looking for safes.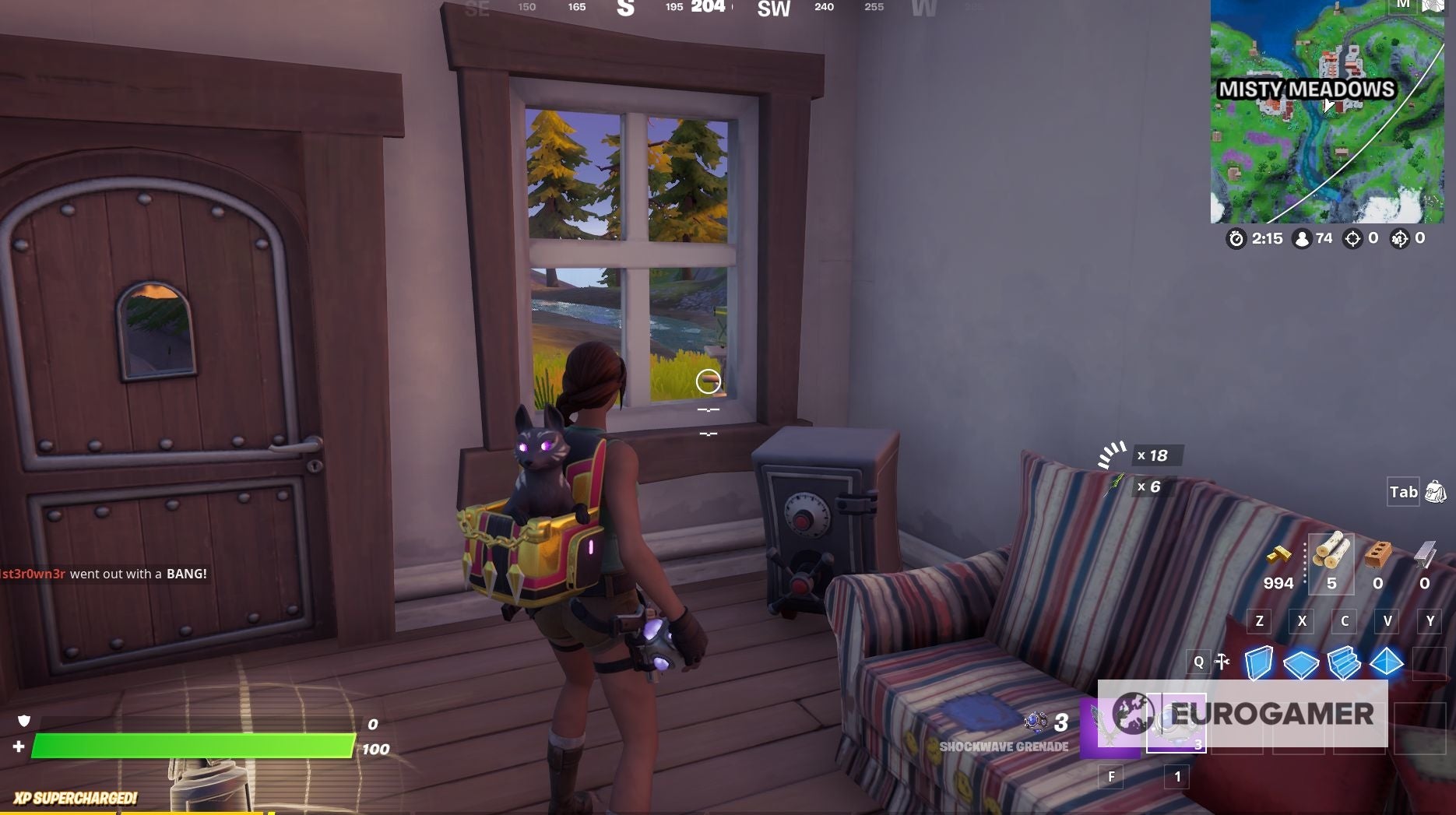 For more information on Fortnite Season 6, check out our pages on the Battle Pass, raptors, wildlife, crafting a Hunter's Cloak, flying with a chicken and finding the golden artefacts.