UK Top 40: Mass Effect 3 outsells ME1, ME2 launch weeks combined
Who needs GAME?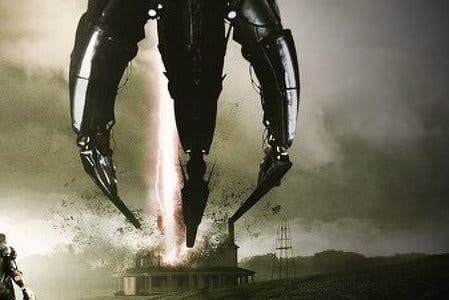 Stop the presses! Mass Effect 3 is the UK's new all-formats chart number one.
But exactly how well did it do? Chart-Track doesn't publicly reveal sales figures, but mentioned Mass Effect 3 was comfortably the biggest game launch of the year so far. It has already outsold the previous four number ones (SSX, Uncharted: Golden Abyss, UFC3 and Kingdoms of Amalur: Reckoning).
BioWare's third entry in its space opera trilogy outsold the launch weeks of Mass Effect 1 and 2 combined, although release dates on separate platforms were previously staggered.
73 per cent of Mass Effect 3's boxed sales were on Xbox 360, although that doesn't count digital downloads on PlayStation 3 or PC.
This all meant that last week's number one, SSX, was shunted into second spot ahead of new entry Street Fighter x Tekken, which landed third.
The Sims 3: Showtime scored sixth place, while PlayStation Vita shooter Unit 13 entered the charts for the first time in fifteenth.
Metal Gear Solid 3D and cinematic deity-filled beat-'em-up Asura's Wrath failed to chart at all, however. Asura's Wrath, like Mass Effect 3, Street Fighter x Tekken and The Sims 3 Showtime, wasn't stocked by GAME.
FIFA 12, Mario Party 9, Mario & Sonic London Olympics, Modern Warfare 3, Assassin's Creed: Revelations and Zumba Fitness also made the chart's top flight.
The full top 40 lies below.
| This Week | Last Week | Title | Platform(s) |
| --- | --- | --- | --- |
| 1 | New entry | Mass Effect 3 | PC, PS3, Xbox 360 |
| 2 | 1 | SSX | PS3, Xbox 360 |
| 3 | New entry | Street Fighter x Tekken | PS3, Xbox 360 |
| 4 | 2 | FIFA 12 | PS3, Xbox 360 |
| 5 | 3 | Mario Party 9 | Wii |
| 6 | New entry | The Sims 3: Showtime | 3DS, PC, PS3, Wii, Xbox 360 |
| 7 | 5 | Mario & Sonic: London 2012 Olympic Games | Wii |
| 8 | 7 | Call of Duty: Modern Warfare 3 | DS, PC, PS3, Wii, Xbox 360 |
| 9 | 9 | Assassin's Creed: Revelations | PC, PS3, Xbox 360 |
| 10 | 14 | Zumba Fitness | Wii, PS3, Xbox 360 |
| 11 | 16 | Rayman Origins | PS3, Wii, Xbox 360 |
| 12 | 10 | Battlefield 3 | PC, PS3, Xbox 360 |
| 13 | 13 | The Elder Scrolls 5: Skyrim | PC, PS3, Xbox 360 |
| 14 | 17 | Just Dance 3 | Wii, Xbox 360 |
| 15 | New entry | Unit 13 | Vita |
| 16 | 4 | Uncharted: Golden Abyss | Vita |
| 17 | 6 | UFC Undisputed 3 | PS3, Xbox 360 |
| 18 | 12 | Batman: Arkham City | PS3, Xbox 360 |
| 19 | 18 | Saints Row: The Third | PC, PS3, Xbox 360 |
| 20 | 20 | Rage | PC, PS3, Xbox 360 |
| 21 | 15 | Final Fantasy 13-2 | PS3, Xbox 360 |
| 22 | 19 | Uncharted 3: Drake's Deception | PS3 |
| 23 | 21 | Skylanders: Spyro's Adventure | 3DS, PS3, Wii, Xbox 360 |
| 24 | 8 | FIFA Football | Vita |
| 25 | 26 | Zumba Fitness 2 | Wii |
| 26 | 31 | Mario Kart 7 | 3DS |
| 27 | 24 | Forza Motorsport 4 | Xbox 360 |
| 28 | 23 | Super Mario 3D Land | 3DS |
| 29 | 32 | Lego Harry Potter: Years 5-7 | PC, PS3, Wii, Xbox 360 |
| 30 | 25 | Metal Gear Solid: HD Collection | PS3, Xbox 360 |
| 31 | 28 | F1 2011 | PC, PS3, Vita, Xbox 360 |
| 32 | 29 | Moshi Monsters: Moshling Zoo | DS |
| 33 | 35 | The Sims 3 | 3DS, PC, PS3, Wii, Xbox 360 |
| 34 | 36 | Skate 3 | PS3, Xbox 360 |
| 35 | 11 | Syndicate | PC, PS3, Xbox 360 |
| 36 | 30 | Lego Pirates of the Caribbean | 3DS, DS, PC, PS3, Wii, Xbox 360 |
| 37 | 27 | Fallout: New Vegas Ultimate Edition | PC, PS3, Xbox 360 |
| 38 | 22 | Cars 2 | DS, PC, PS3, Wii, Xbox 360 |
| 39 | 22 | Kingdoms of Amalur: Reckoning | PC, PS3, Xbox 360 |
| 40 | Re-entry | Mario Kart Wii | Wii |