Pokémon Go Season of Alola end date and everything you need to know
What we can expect from the Alolan season of Pokémon Go.
The Season of Alola is the sixth game-wide season in Pokémon Go and it introduces the long awaited Gen 7.
Though the game has already introduced Alolan forms in the past, last year Pokémon Go made the unusual step of skipping Gen 7 to focus on Gen 8 first - so it's good to see the Alola region finally getting the spotlight.
When it is released, based on previous seasons, you can also expect to find different Pokémon spawning in the wild depending on which hemisphere you live in, as well as new creatures in Eggs and Raids.
On this page:
Pokémon Go Season of Alola end date: When will Season of Alola end?
The Season of Alola has a start time of Tuesday, March 1st at 10am (local time), and has an end date of Tuesday, 1st June at 10am (local time).
Season 11 of the Go Battle League will also share the above dates, with various special leagues and cups running throughout this time period.
What do we know about the Season of Alola in Pokémon Go?
Seasons are themed in-game periods which bring new updates and events to Pokémon Go and the Season of Alola is the sixth to occur.
Like the name suggests, this Season is themed around the Alola region, which debuted in Pokémon Sun and Moon, and, as part of this celebration, Pokémon from Gen 7 will be released in the game!
The arrival of these Pokémon was teased via the official Pokémon Go Twitter account on Saturday, 27th February, with Pikipek, Rockruff, Jangmo-o and Tapu Koko all being highlighted.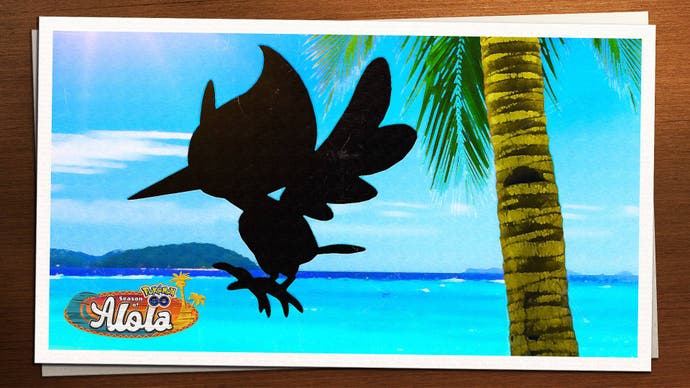 When the Welcome to Alola event started on Tuesday, 1st March these Pokémon were joined by the Gen 7 starters - Rowlett, Litten and Popplio - Yungoos and Comfey.
Hopefully more Gen 7 Pokémon are on their way!
Five bonuses will be running throughout the Season of Alola, no matter what other events are taking place, for you to enjoy: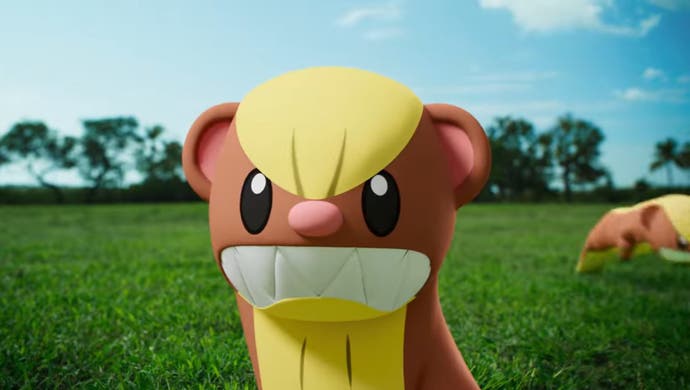 The Season of Alola also includes a set of four special research quests focused around the Alola region, starting with A Melemele Adventure. These quests will be released throughout the Season of Alola and, by completing them all before Wednesday, 1 June, you'll be granted free access to an end-of-season special research quest.
If you don't complete all four research quests in time, you will be able to purchase a ticket for the end-of-season special research quest.
These special research quests, along with the end-of-season quest, will be released on the following dates:
It's important to note that you have until Wednesday, 1st June to unlock the above special research quests, with them all being unobtainable past this date. Once a quest is unlocked, however, you can complete it at your own pace.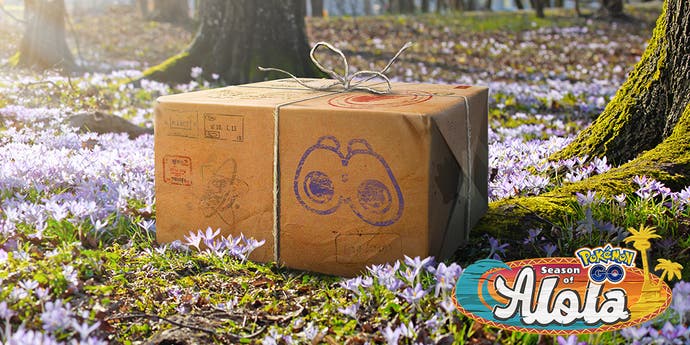 Aside from the above, the Season of Alola events confirmed at launch include:
Finally, the Go Battle League is entering an Interlude Season during the Season of Alola. Throughout this interlude, the rankings will cap at 20 and there's a range of returning cups for you to enjoy, from the Love Cup to the Halloween Cup.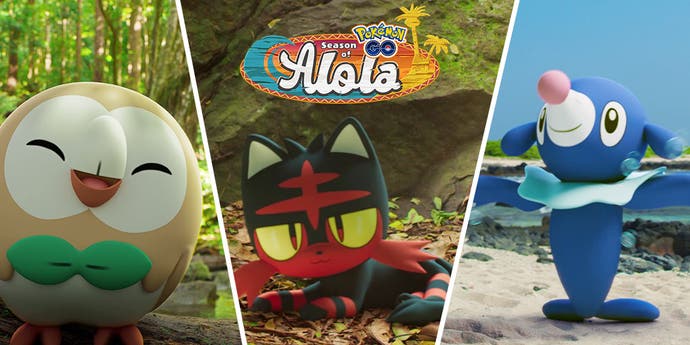 Season of Alola Hemisphere Pokémon, seasonal and biome spawn changes
As with all Seasons, the Season of Alola sees a change in which Pokémon are spawning specifically in the north and southern hemisphere, along as within different biomes:
Area
Pokémon
Northern Hemipshere
Lotad
Bagon
Snivy
Tepig
Oshawott
Spring Deerling
Foongus
Southern Hemipshere
Nincada
Beldum
Sewaddle
Autumn Deerling
Chespin
Fennekin
Froakie
Cities
Alolan Rattata
Alolan Meowth
Magnemite
Alolan Grimer
Jolteon
Makuhita
Minccino
Forests
Paras
Exeggcute
Aipom
Pineco
Electrike
Rufflet
Yungoos
Mountains
Cubone
Alolan Diglett
Alolan Geodude
Flareon
Baltoy
Golett
Archen
Beaches and Water
Alolan Exeggutor
Staryu
Dratini
Vaporeon
Tirtouga
Frillish
Corphish
Meanwhile, the new additions to the egg charts are:
Egg
Pokémon
2km
Yungoos
Pikipek
Chespin
Fennekin
Froakie
Cubone
Exeggcute
5km
Rowlet
Litten
Popplio
Tyrogue
Skarmory
Bonsly
Mantyke
5km Adventure Sync
Phantump
Munchlax
Happiny
Shieldon
Dedenne
Cranidos
10km
Rockruff
Jangmo-o
Alomomola
Mienfoo
Axew
Noibat
Espurr
10km Adventure Sync
Dratini
Riolu
Bagon
Beldum
Deino
Goomy
---
The Season of Hidden Gems has arrived, bringing with it a new Go Battle League season. The Water Festival: Beach Week event is currently running and has brought Sandygast and Palossand to Pokémon Go! You can also purchase the Water Festival: Beach Week Timed Research quest. Depending on your region, you can currently battle Uxie, Mesprit and Azelf in five-star raids. Elsewhere, be sure to compete in Shadow Raids, use Daily Adventure Incense for the chance of encountering Galarian Articuno, Galarian Zapdos and Galarian Moltres. This incense may also give you encounters with other rare Pokémon in Pokémon Go.
---
What are Seasons in Pokémon Go?
First introduced in December 2020, Seasons are in-game periods - three months in length - which tie together various events to a theme and add a number of new features and quality of life changes.
This includes: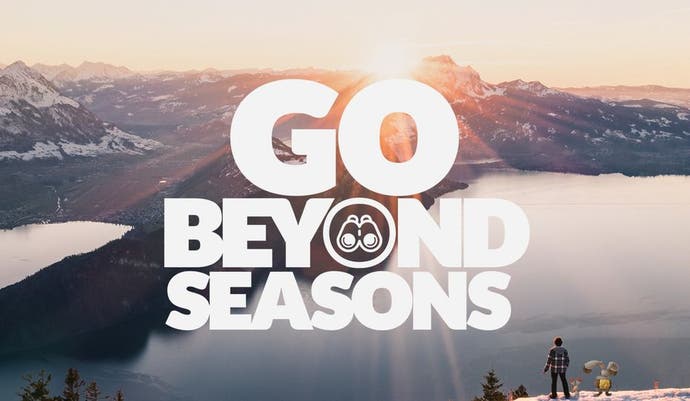 If you'd like to learn about past seasons in Pokémon Go, visit our pages on the Season of Celebration, Season of Legends, Season of Discovery, Season of Mischief and Season of Heritage.
Hope you enjoy the Season of Alola!