Pokémon Go Gifts - How to send and receive Gift boxes in Pokémon Go
How sending and receiving Gifts works in Pokémon Go.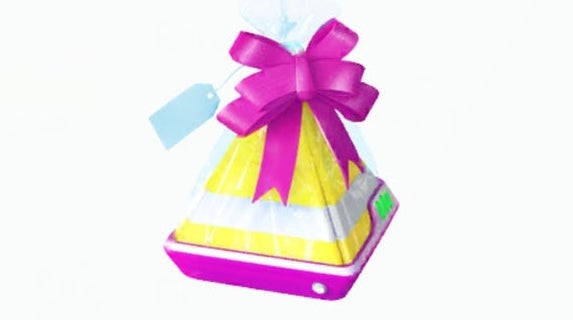 Pokémon Go Gifts are a new type of item you can receive and send to others, launching alongside the new Friends and Trading features.
Gifts not only give you items, but help increase your Friendship Level and can give you 7km Eggs for new Alolan Forms, so learning how they work will help you get the most out of the game's new features.
On this page:
Update on Tuesday, 6th April: You can now open 30 Gifts per day and the Friends Cap has been increased to 400 players.
How to send and get Gifts in Pokémon Go
Gifts are unique items in Pokémon Go, as you can only open them when received from a Friend.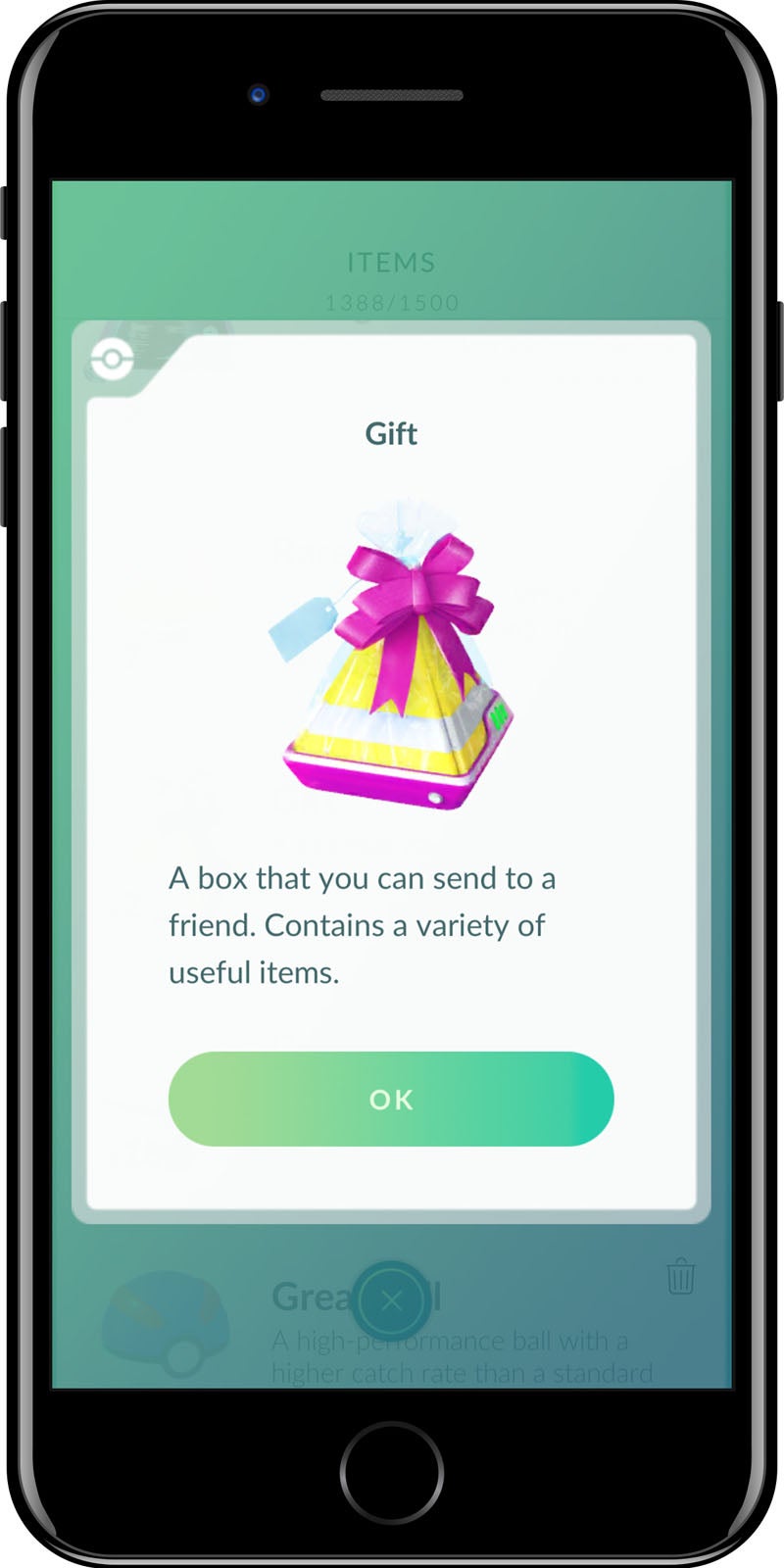 Gifts drop randomly from PokéStops or received as a present from your Buddy. Like any other item, such as Poké Balls or Special Items, there's only the chance of receiving a Gift - so you aren't guaranteed to receive a Gift with every spin.
In summary - keep visiting PokéStops until some drop. Note you can only hold ten Gifts at any one time (up from five at launch), where you won't receive any more from PokéStops until you've started sending them.
The Gifts you receive from PokéStops cannot be opened by yourself. Instead - as the name implies - they must be gifted to someone on your Friends List.
Our how to add a friend in Pokémon Go page can explain how to get started with this feature.
How to send a Gift in Pokemon Go
Once you have a Friend, go to their entry in your Friends list. On the bottom left, there is the option to send a Gift. Unlike Trading, you don't need to be in close proximity to send Gifts, so choose one from the list - the location of the Gift doesn't matter - and send away.
Your Friend will receive a notification of the Gift, where then they can open it and receive its contents. Note that you can only send a Gift to a each Friend once per day.
If you cannot send a Gift (with the option being greyed out) then it'll because they either have yet to open the current Gift, or you have already sent one that day. There is also a chance the server isn't responding properly - if no explanation appears, then back out and go in again, and try once more.
How to open a Gift in Pokemon Go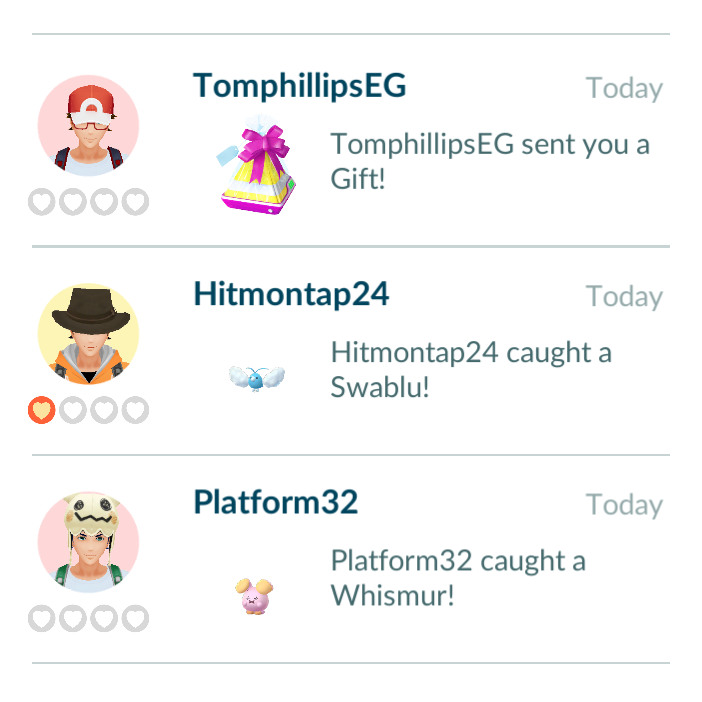 Opening a Gift is even easier. The game will notify you during play at the top of the screen, and with a red button above your Trainer notification in the bottom left of the screen, if a Gift is pending.
Next, head to your Friends list, and you'll be immediately told which Friends have a Gift waiting for you. Select it, and you can open it straight away.
So - what's inside these Gift boxes you can send and receive?
What are Pokémon Go Gift contents like?
Gifts feature "a stash of useful items" that are "higher value than what Trainers normally obtain from spinning PokéStops", according to Niantic. These includes anything you'd get in a PokéStop, as well as a few rare other items. This includes:
Poké Balls
Great Balls
Ultra Balls
Potion Potion
Super Potion
Hyper Potion
Max Revives
Pinap Berry
Special items for evolution, such as King's Rock and Sun Stone
Rare Candy
Stardust
There is also an exclusive item in Gifts - the 7km Egg. When hatched, these will reveal one Alolan Pokémon from the Kanto region.
An important point is you will not receive Eggs from Gifts if you have no Egg slots remaining. If you want a 7km Egg, then open a Gift after an Egg has hatched, but before you spin a PokéStop.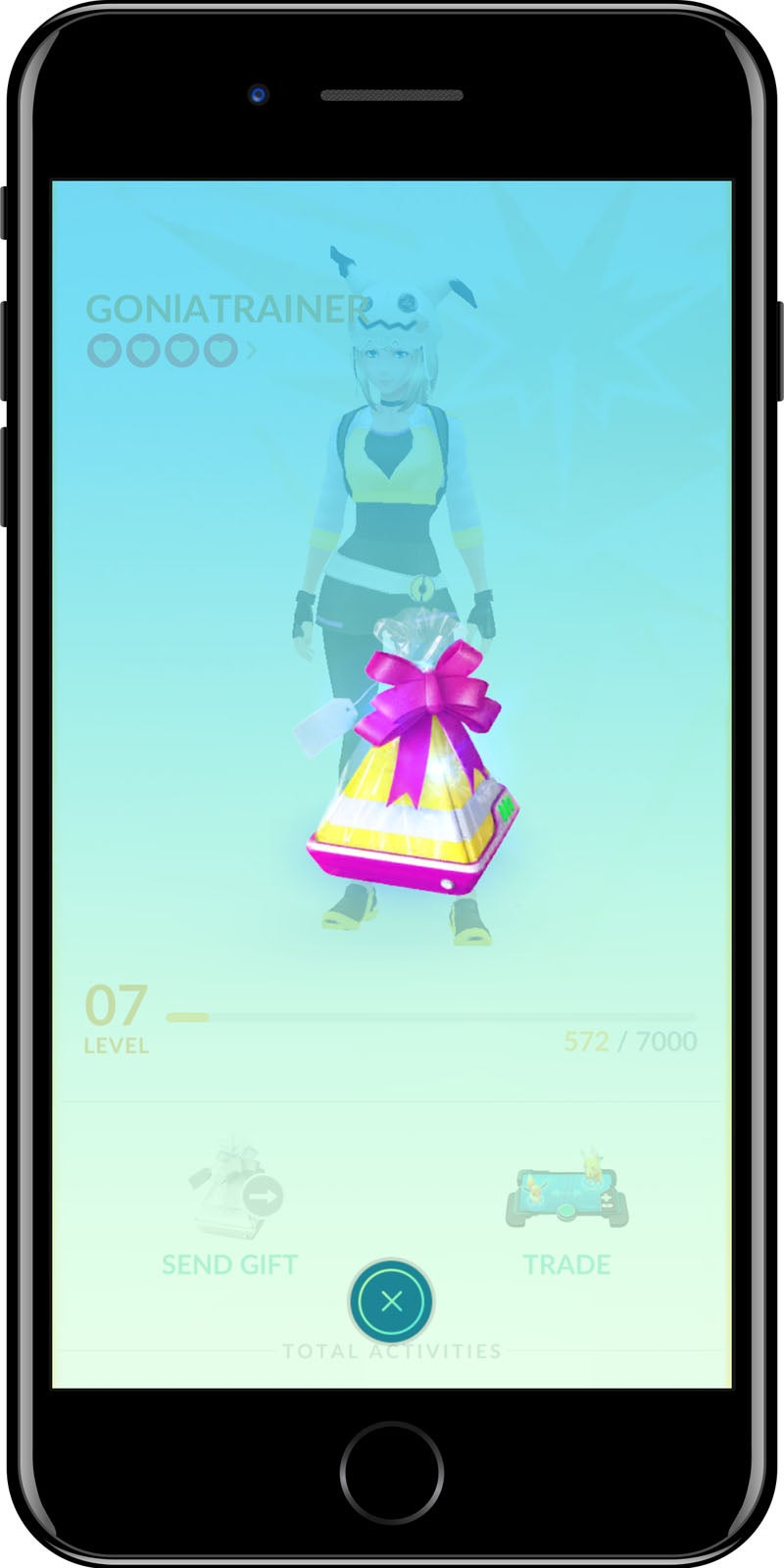 ---
The Season of Go has arrived! The Bug Out! event has brought us the release of Grubbin, Charjabug and Vikavolt in Pokémon Go, while Mega Scizor makes its debut appearance in Mega Raids! You can use Daily Adventure Incense for the chance of encountering Galarian Articuno, Galarian Zapdos and Galarian Moltres. There's also a new special research quest - A Mysterious Incense. While Go Fest 2022 may be behind us, there are still three special research quests you might be working on - Pokémon Go Fest 2022, Rhi's Arrival and A Radiant World. This season has also seen the lowering of the requirement for Candy XL and introduced the first Ultra Beast, Nihilego, along with new Prime Gaming rewards every fortnight.
---
What else you need to know about Gift boxes in Pokémon Go
Gifts have a few other quirks you should know about: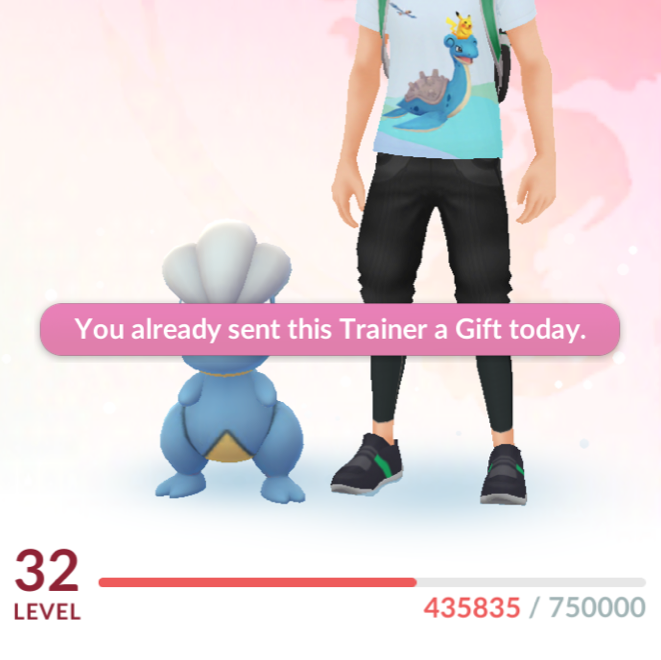 Gifts are one way of increasing your Friendship Level. There are some excellent rewards for doing so, so remember to send Gifts as often as you can.
You can only have a total of 20 Gifts in your inventory at once.
Only 30 Gifts can be opened per day.
As of the July 2018 Lucky Pokémon update, each sent gift gives you 200 XP.
You get notified when your Friend has opened a Gift, and how many items it contained. You can view the specific contents if your News feed.
You don't have to open a received Gift to send one in return (if you are waiting for a spare Egg slot, for example). Simply cancel with Gift with the cross at the bottom of the screen (you can open it later - it won't be deleted) to then presented with the option to send one.
Each Gift will come with a postcard, showing the PokéStop the Gift was collected. Though you cannot 'keep' and collect postcards, it adds a little extra detail to Gifts you receive. "We want this to mirror the feeling of when a friend gives you a present from a store you enjoy or sends you a postcard from a far-off land," said Niantic of the postcard feature. "It's intentionally sentimental and brings two Trainers together in their travels. Plus, how exciting would it be if one Trainer sent a Gift from a special vacation spot or an exclusive event?"