Fortnite Stone Head locations, and where the Stone Heads are looking location
How to search where the Stone Heads are looking in Fortnite.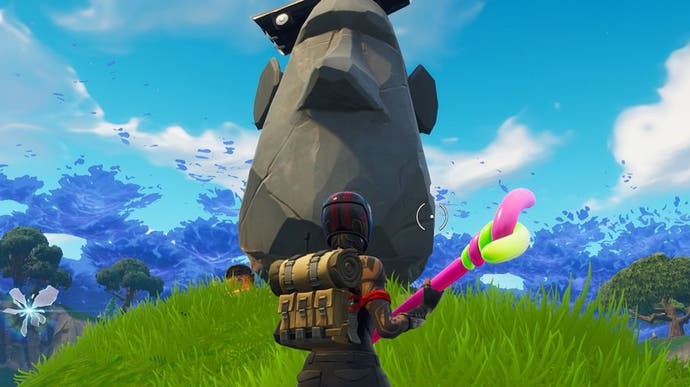 Finding the Fortnite Stone Heads locations and how to search where Stone Heads are looking are two different objectives in Fortnite's Weekly Challenges.
Completing both will grant you extra XP for earning your many Season 5 rewards, as well as Battle Stars for progressing your Battle Pass. It's worth nothing though that you'll need to be a Battle Pass holder in order to undertake this challenge.
---
Note this particular challenge is no longer able to be completed. What's new? Chapter 4 Season 2 has arrived! New additions include the Grind Rails and Kinetic Blades, along with the new Battle Pass, character collection and Eren Jaeger skin. It's a good idea to know how to get XP fast in Fortnite.
---
On this page:
Where to find different Stone Head locations
For the Week 9 Challenges, you are tasked with the following:
Visit different Stone Heads (7 total, 5 Battle Stars)
There are several other Challenges this week, including the Shifty Shafts Treasure Map location.
As the challenge suggests, there are multiple Stone Heads across the map - 7 in fact. All you have to do is get close to the Stone Head, which will add it to your total.
They are visible from afar - you can even drift near them at the start of a match to tick them off the list - if you want to go straight to their locations, they are as follows: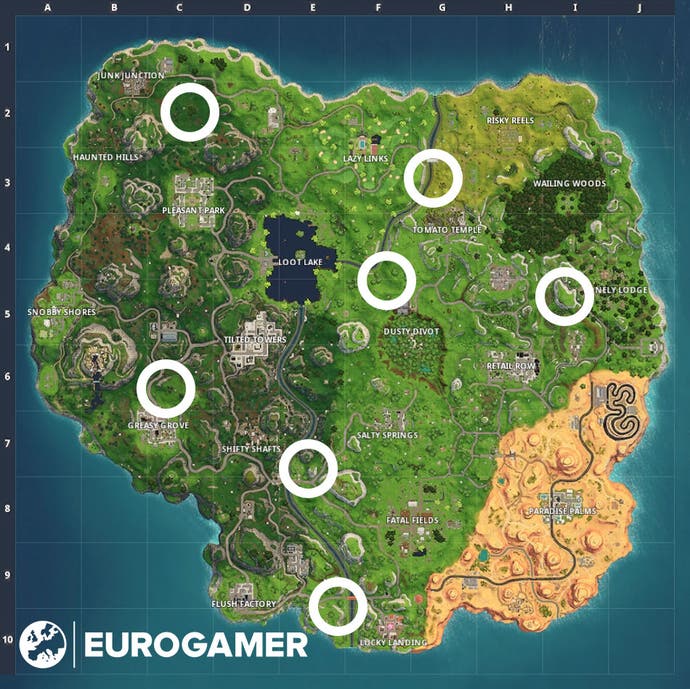 As with all challenges, though the in-game notification will say it's been added, make sure you complete the match properly - even if you die moments later - in order for it to register. Don't just quit out!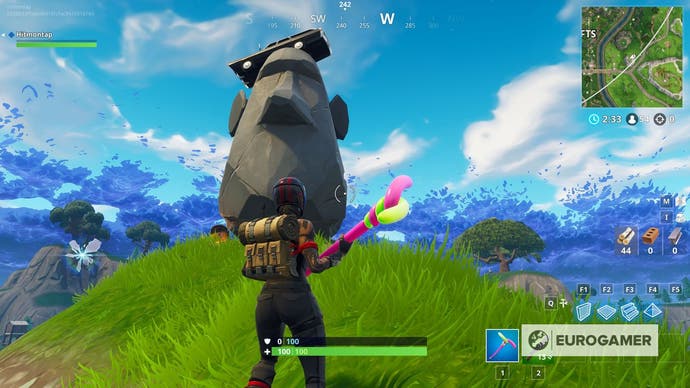 ---
Fortnite Chapter 4 Season 4 is here! To help you get started with this heist themed season, we have guides on how to alert a Securitry Camera, secure data from Forecast Towers and destroy weakened walls or security gates. There's also a new Victory Umbrella! Meanwhile, learn what the best weapons are, the current Augments, how to get XP fast, use the best PC settings and earn a Victory Crown.
---
How to search where the Stone Heads are looking
For the Week 6 Challenges, you are tasked with the following:
Search where Stone Heads are looking (1 total, 10 Battle Stars)
Another challenge this week is the Timed Trials locations.
There are several Stone Heads dotted around the map, and interestingly, they all face in a certain direction.
Trace a line in the direction of their gaze and you'll notice all six lines intersect at the same point, and it's here that you need to search.
That location is on top of a grassy plateau just slightly south-west of Salty Springs, on the left hand side of quadrant F7.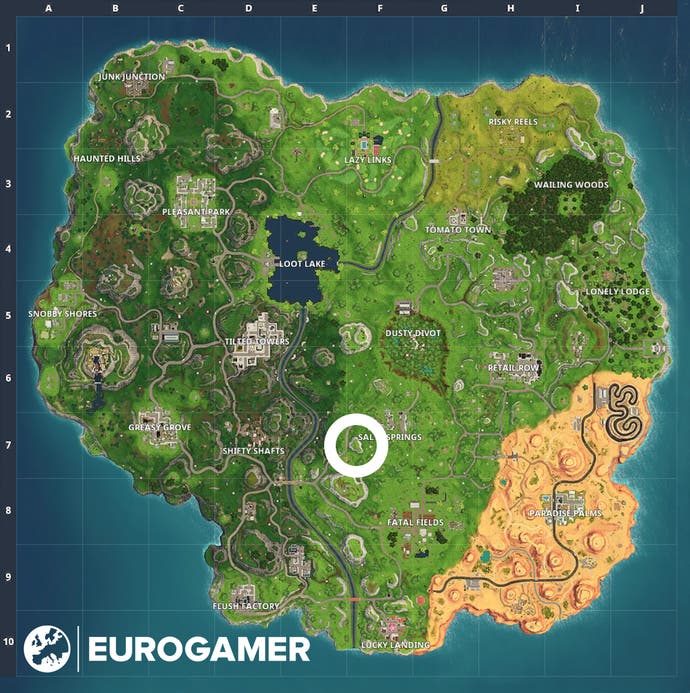 The easiest way to reach the spot where the Stone Heads are looking then is from the air, when parachuting down from the Battle Bus - although you can also build and climb your way up onto the plateau too if you prefer.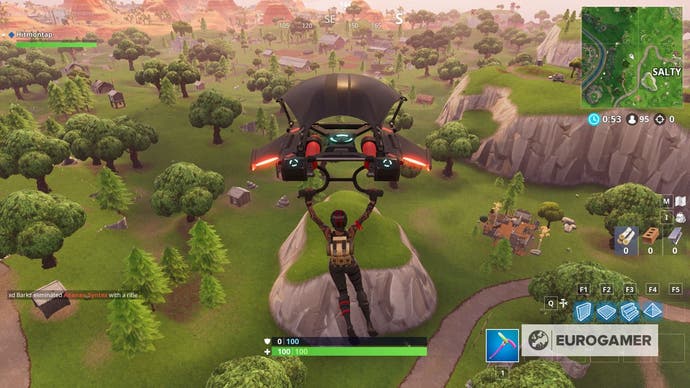 Here's the view from a little closer on the approach from the air.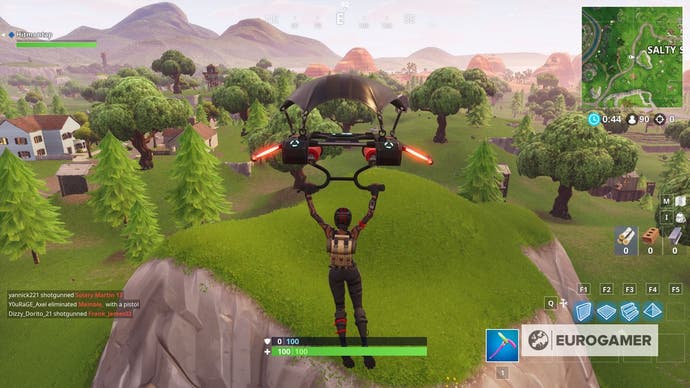 The specific location is on top of that grassy mound, as you can see in the image here: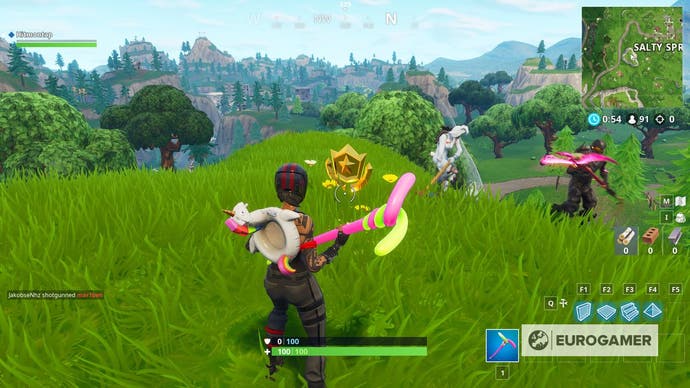 Once that's done, the Challenge is complete. Nicely done!