Fortnite - Shifty Shafts treasure map location
Where to find the treasure map in Shifty Shafts and the reward it leads to in Fortnite.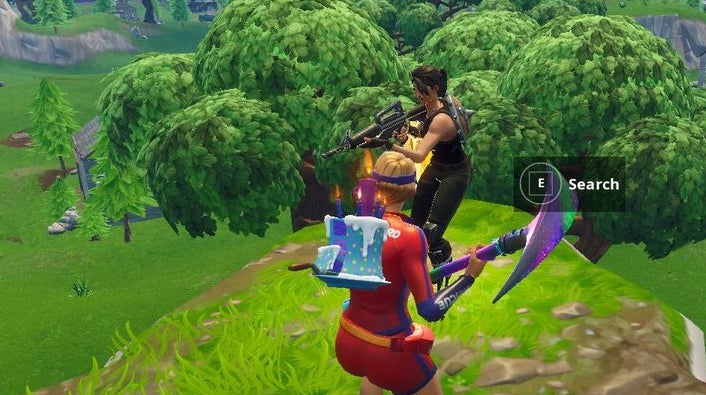 Shifty Shafts treasure map location
Shifty Shafts is located in the rough centre of the map - just south of Tilted Towers. However, you don't need to go there at all to pick up the treasure - just follow the instructions below.
You'll need to go to the mountain that's just south-west of Dusty Divot. It's unlike any other - tall and thin, with multiple cliffs going all the way up, some with camp sites on them. It's in map quadrant F6.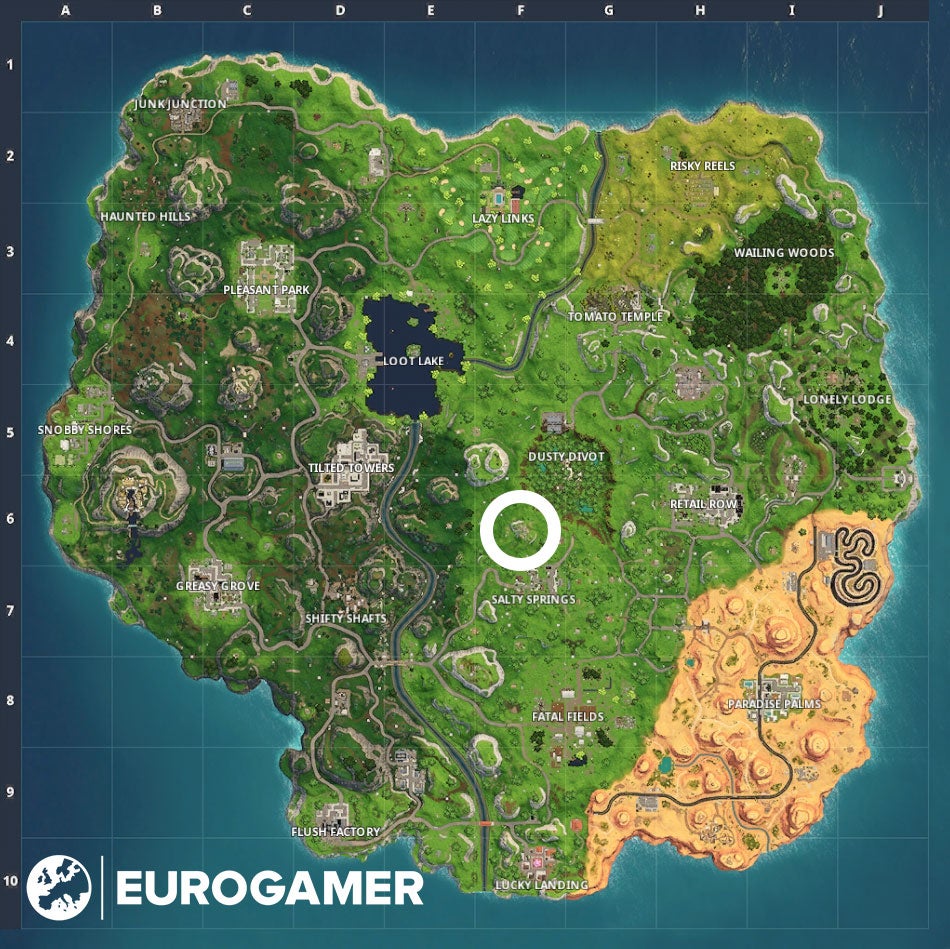 You're looking for the cliff about halfway up, on the south-east side. If you are flying in from the north-east, it's the one on the left, like so: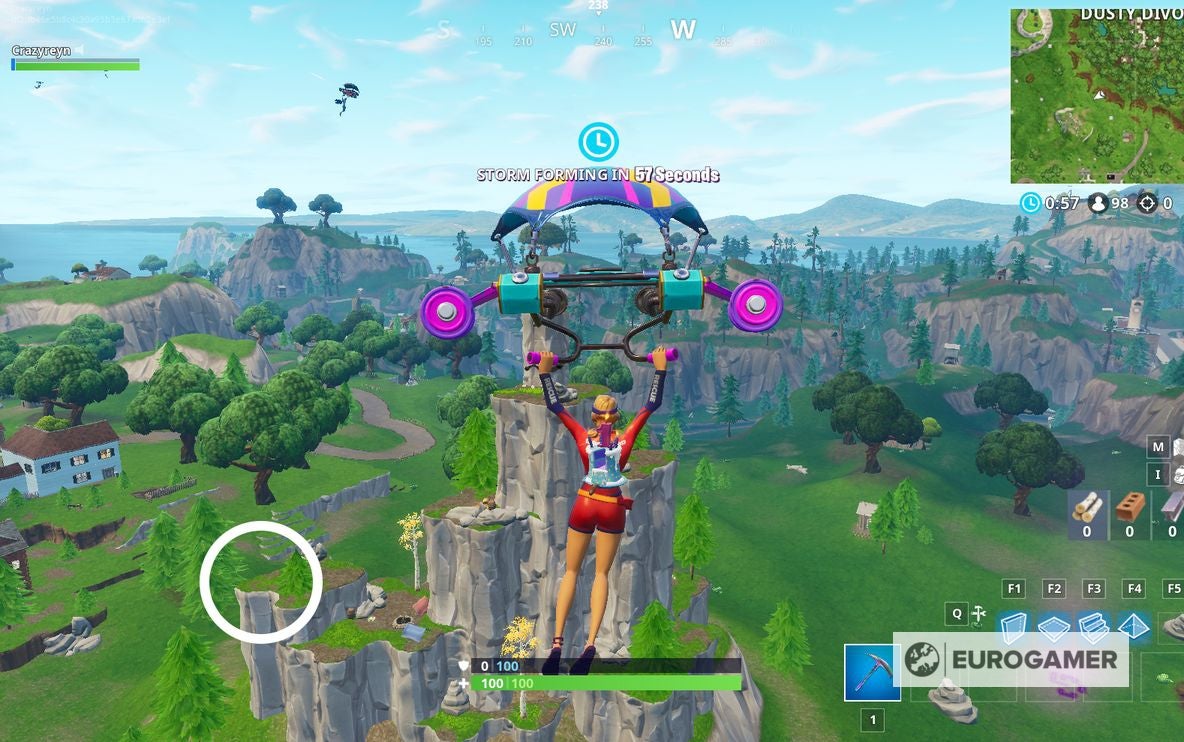 Land there, and on the outer edge, the Treasure will appear when you are close enough. Grab it with the button prompt and it's yours.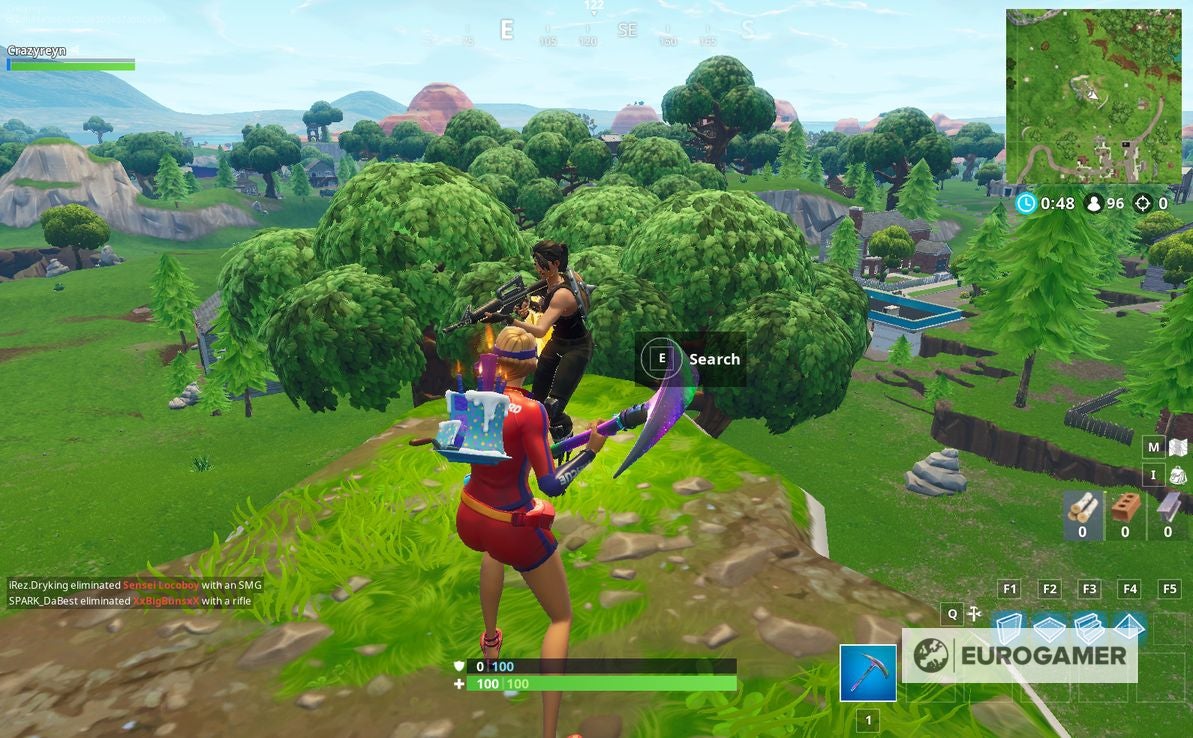 Already done? There are plenty of other Challenges to take on this week - including Stone Head locations - so keep playing!