Fortnite - Shifty Shafts treasure map location
Where to find the treasure map in Shifty Shafts and the reward it leads to in Fortnite.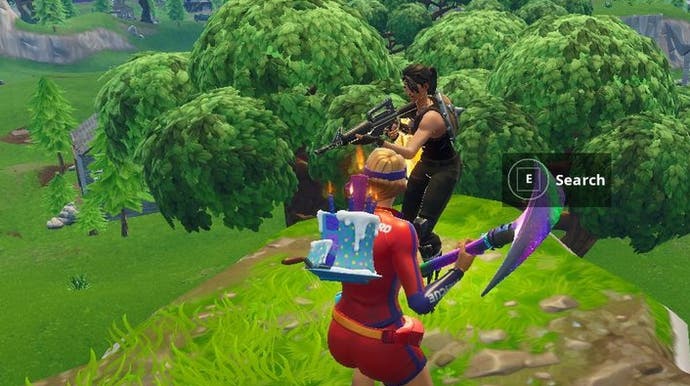 How the Shifty Shafts treasure map works
For the Week 9 Challenges, you are tasked with the following:
Follow the treasure map found in Shifty Shafts (1 total, 10 Battle Stars)
Another challenge this week is the Stone Heads locations.
Shifty Shafts hides a map that paves the way to a hidden treasure. Note only those with the Battle Pass will be able to see it, and on the map features a diagram of where the treasure can be found.
However, you can skip this first step and go straight to the treasure location - as explained later on this page - if you prefer to do so.
As with other challenges, you must do these as you play matches - you cannot enter the map without other players - so you'll have to avoid combat encounters as you attempt to find each location.
---
Fortnite Chapter 4 Season 4 is here! To help you get started with this heist themed season, we have guides on how to alert a Securitry Camera, secure data from Forecast Towers and destroy weakened walls or security gates. There's also a new Victory Umbrella! Meanwhile, learn what the best weapons are, the current Augments, how to get XP fast, use the best PC settings and earn a Victory Crown.
---
Shifty Shafts treasure map location
Shifty Shafts is located in the rough centre of the map - just south of Tilted Towers. However, you don't need to go there at all to pick up the treasure - just follow the instructions below.
You'll need to go to the mountain that's just south-west of Dusty Divot. It's unlike any other - tall and thin, with multiple cliffs going all the way up, some with camp sites on them. It's in map quadrant F6.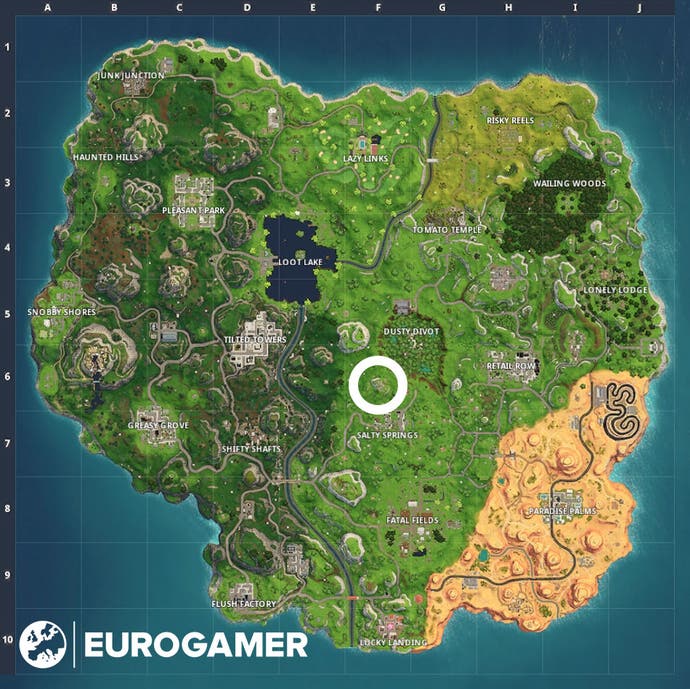 You're looking for the cliff about halfway up, on the south-east side. If you are flying in from the north-east, it's the one on the left, like so: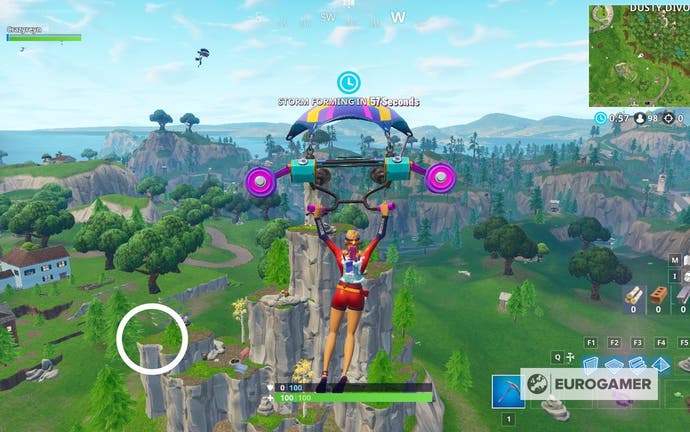 Land there, and on the outer edge, the Treasure will appear when you are close enough. Grab it with the button prompt and it's yours.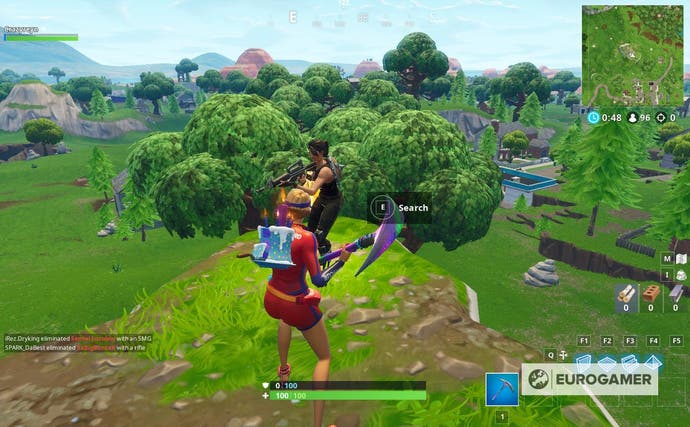 Already done? There are plenty of other Challenges to take on this week - including Stone Head locations - so keep playing!