Fortnite Ragnarok: How to unlock all styles, including the Ragnarok Pickaxe
When you'll unlock all styles in the Ragnarok outfit.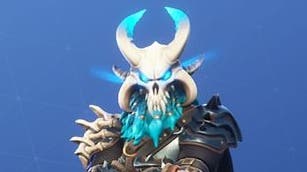 Fortnite Ragnarok is an outfit with progressive unlocks over the course of Season 5.
Once it has been unlocked by progressing through the Battle Pass, you can unlock additional styles of the outfits with XP. Like Drift and Road Trip, this is essentially end game stuff, and gives you a long term goal beyond the usual roster of Challenges.
The good news is that there is no longer a rush to complete them this season - their progress will carry through to Season 5 and beyond, once they have been unlocked.
On this page:
Fortnite Ragnarok explained
Ragnarok - much like Drift - is an outfit unlocked through the Season 5 Battle Pass. Once it has been purchased, it will unlock at Tier 100 - in other words, by fully completing the Battle Pass.
Once it is unlocked, there are more challenges to complete to unlock every style. Unlike Birthday or Weekly Challenges, these aren't tied to specific in-game activities, but simply by accumulating XP.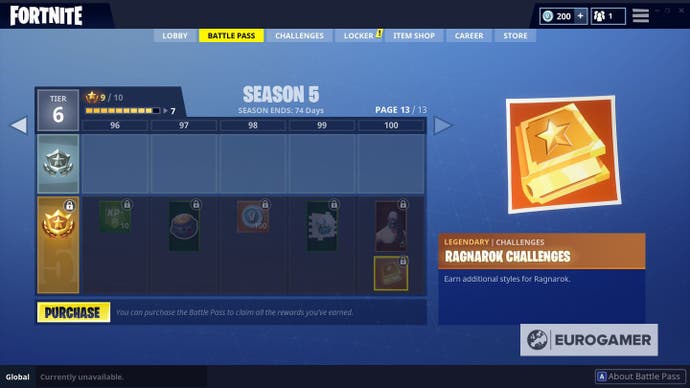 Again - a welcome change this season is that you don't need to get all stages unlocked by the end of the season, and will persist into Season 6 (and we assume beyond).
How to unlock all Fortnite Ragnarok styles
To unlock each stage, you have to first unlock the default style (reach Tier 100 in the Battle Pass) then earn XP. You do this by completing matches and Challenges - our Fortnite XP page explains this in further detail, including approximately how many matches it'll take, but in short, play well and concentrating on Challenges will see you zip through them faster.
Each Ragnarok style will then unlock at the following points:
| Ragnarok | XP | Level |
| --- | --- | --- |
| Style 1 | 35,000 | 25 |
| Style 2 | 75,000 | 36 |
| Style 3 | 125,000 | 45 |
| Style 4 and Pickaxe | 250,000 | 61 |
| Style 5 | 500,000 | 79 |
Thanks to speedyproYT on reddit for the above level calculations. Note we have rounded each one up, so will unlock the style by the time you reach the level listed.
---
Fortnite Chapter 4 Season 2 is here and with it comes Force Abilites and Lightsabers in the Star Wars 2023 event and a new selection of Battle Pass skins! Take a look at the Eren Jaeger skin too! If this is something you want, take a look at our challenge guides that show you the Jaeger's Family Basement location, plus how to find and use ODM Gear. Don't forget to complete the new challenges, including winning arcade games, knocking back players with the Kinetic Blade, shooting targets while on a Grind Rail and restoring health or shields on a Grind Rail. Meanwhile, learn what the best weapons are, new map changes, how to get XP fast, use the best PC settings, earn the Victory Umbrella and earn a Victory Crown.
---
Fortnite Ragnarok Pickaxe and other stages up close
So what exactly to you get when you unlock all Ragnarok styles? Here's each style, one by one:
Ragnarok costume stages: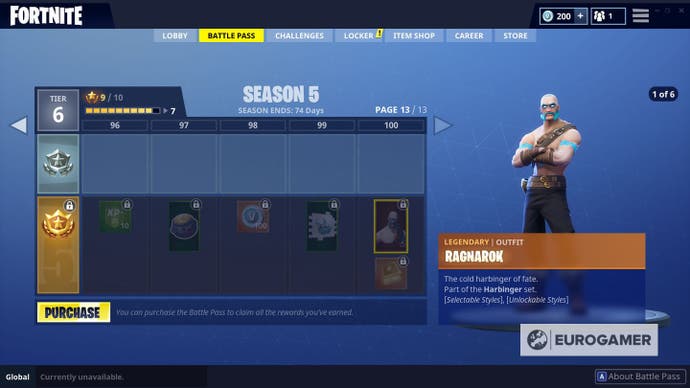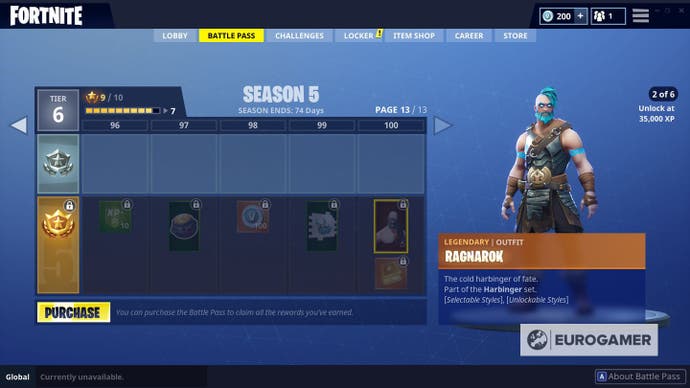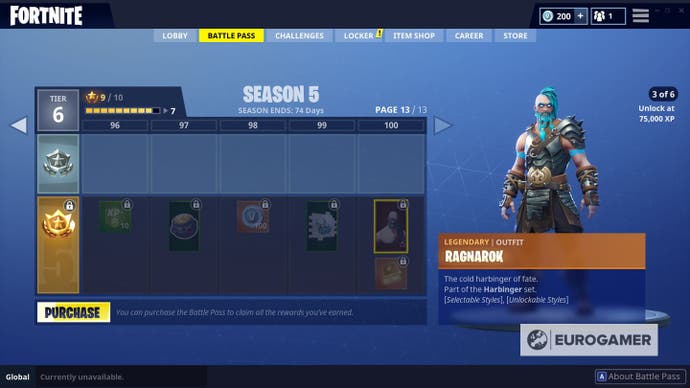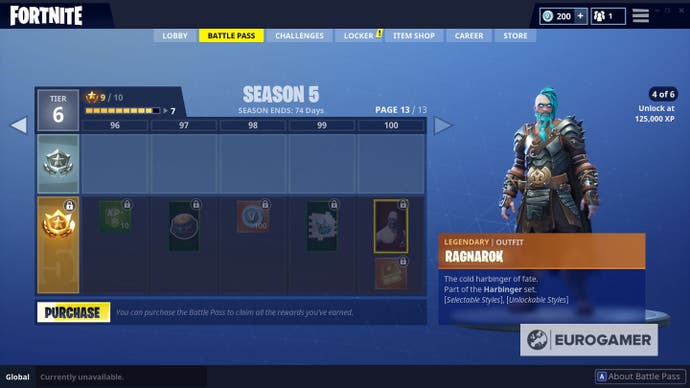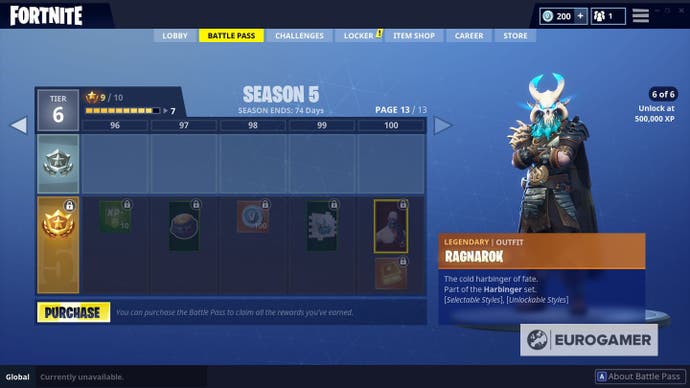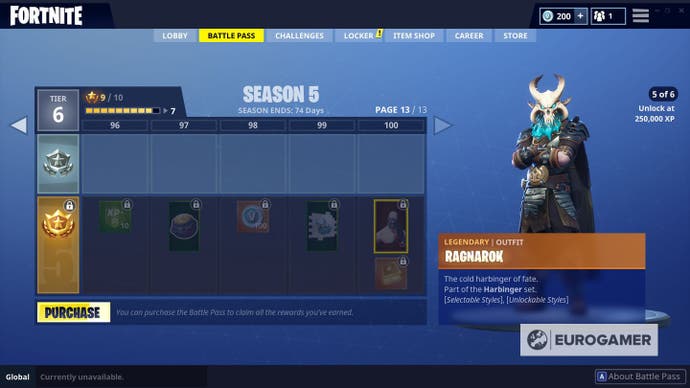 And finally, the Ragnarok Pickaxe up close, unlocked alongside the fourth style:
Once again - there's no rush unlocking these as you can do so past the end of the season. But of course, bragging rights are at stake, and if you are particularly keen at getting your hands on a particular stage, the above tells you what level to aim for.