Fortnite: Plant saplings at Stumpy Ridge, Fork Knife Food Truck, or FN Radio explained
Plant the planet.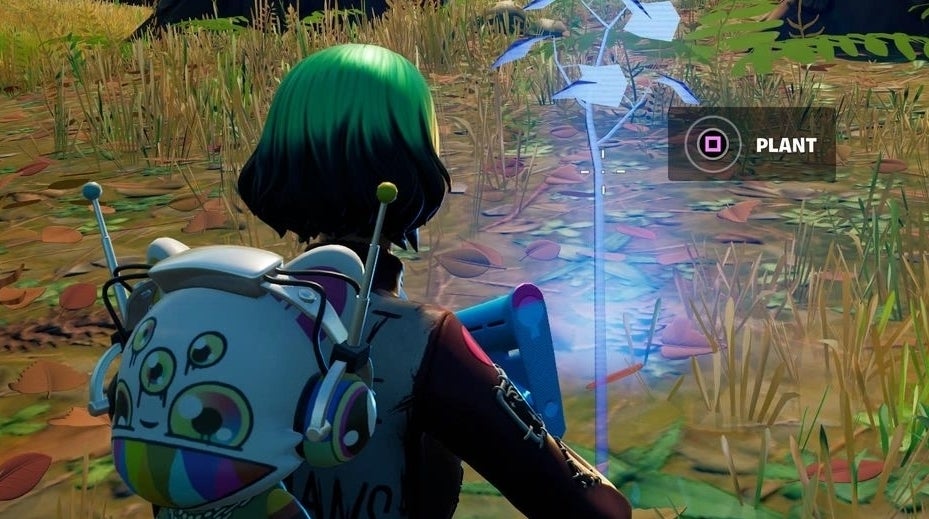 Plant saplings at Stumpy Ridge, Fork Knife Food Truck, or FN Radio explained is one of the Epic Quests in Fortnite Chapter 2 Season 7.
This challenge is only available during Week 6 of this season, and you don't need to do anything specific to unlock it, as it becomes automatically available in-game.
The particularity is that it comes with three possible locations to complete it. But we found the second option to be the most straightforward, which we'll explain in detail below.
Completing this Fortnite challenge will help you level up with 30k XP and unlock more Battle Stars for the Season 7 Battle Pass skins.
---
Note this particular challenge is no longer able to be completed. What's new? Chapter 3 Season 3 has arrived! New additions include Reality Seeds and Saplings and riding animals, along with the new Battle Pass, characters collection and map changes. It's a good idea to know how to get XP fast in Fortnite.
---
How to plant saplings at Stumpy Ridge, Fork Knife Food Truck, or FN Radio fast in Fortnite
The alien invasion continues rampant in Fortnite, and this week's epic quests are all about pushing it back as much as possible. That, of course, includes planting saplings wherever possible.
In this case, the quest can be completed across three different locations: Stumpy Ridge, Fork Knife Food Truck or FN Radio. You can find them at a glance below: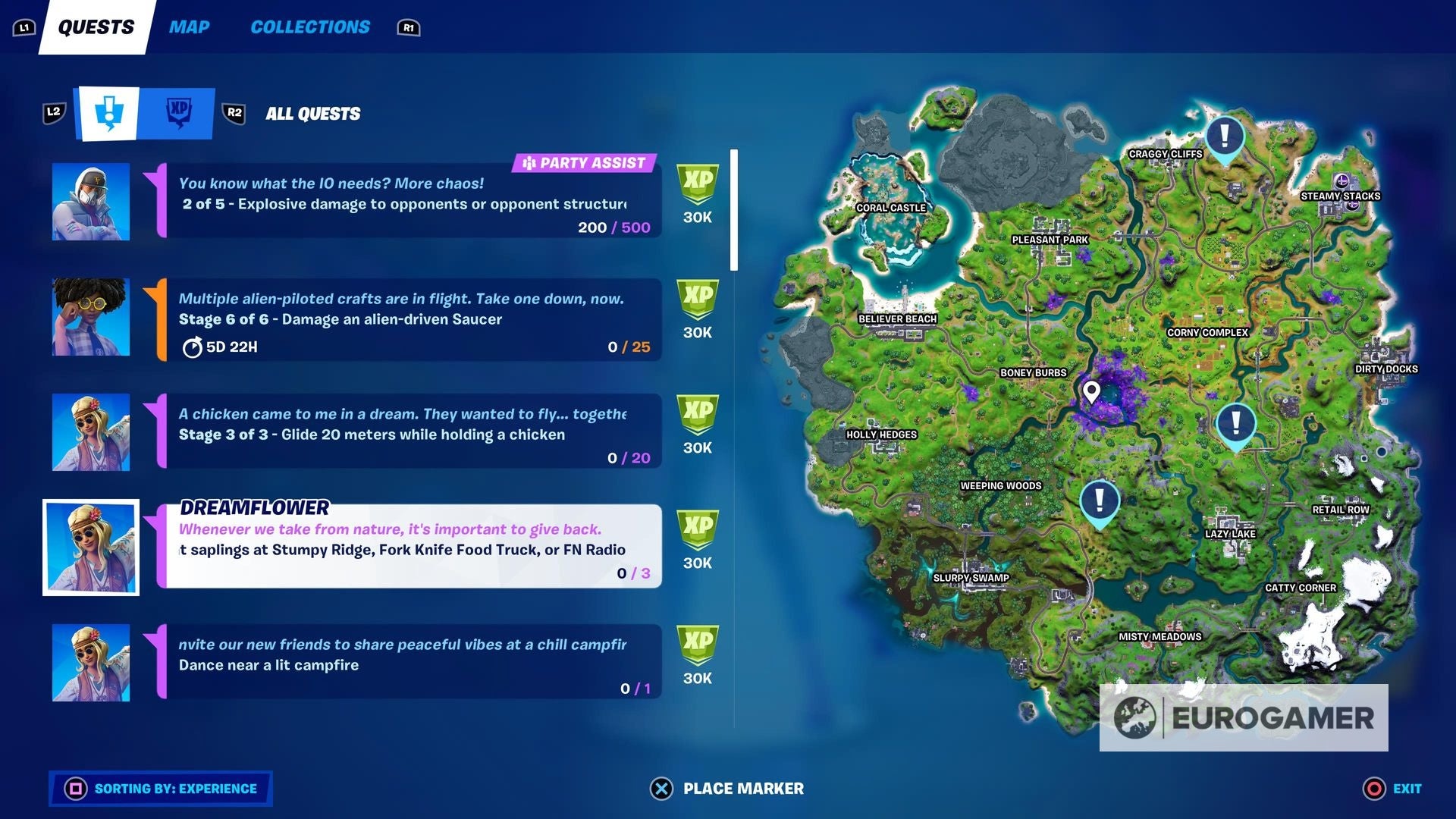 Of course, you're bound to bump onto other players while doing this quest, which can delay the time exponentially. But don't fret, as we have found the best route of the three possible paths for it.
For this quest, we're going to Fork Knife Food Truck. It's located north of Lazy Lake, and you can see the spot in detail below: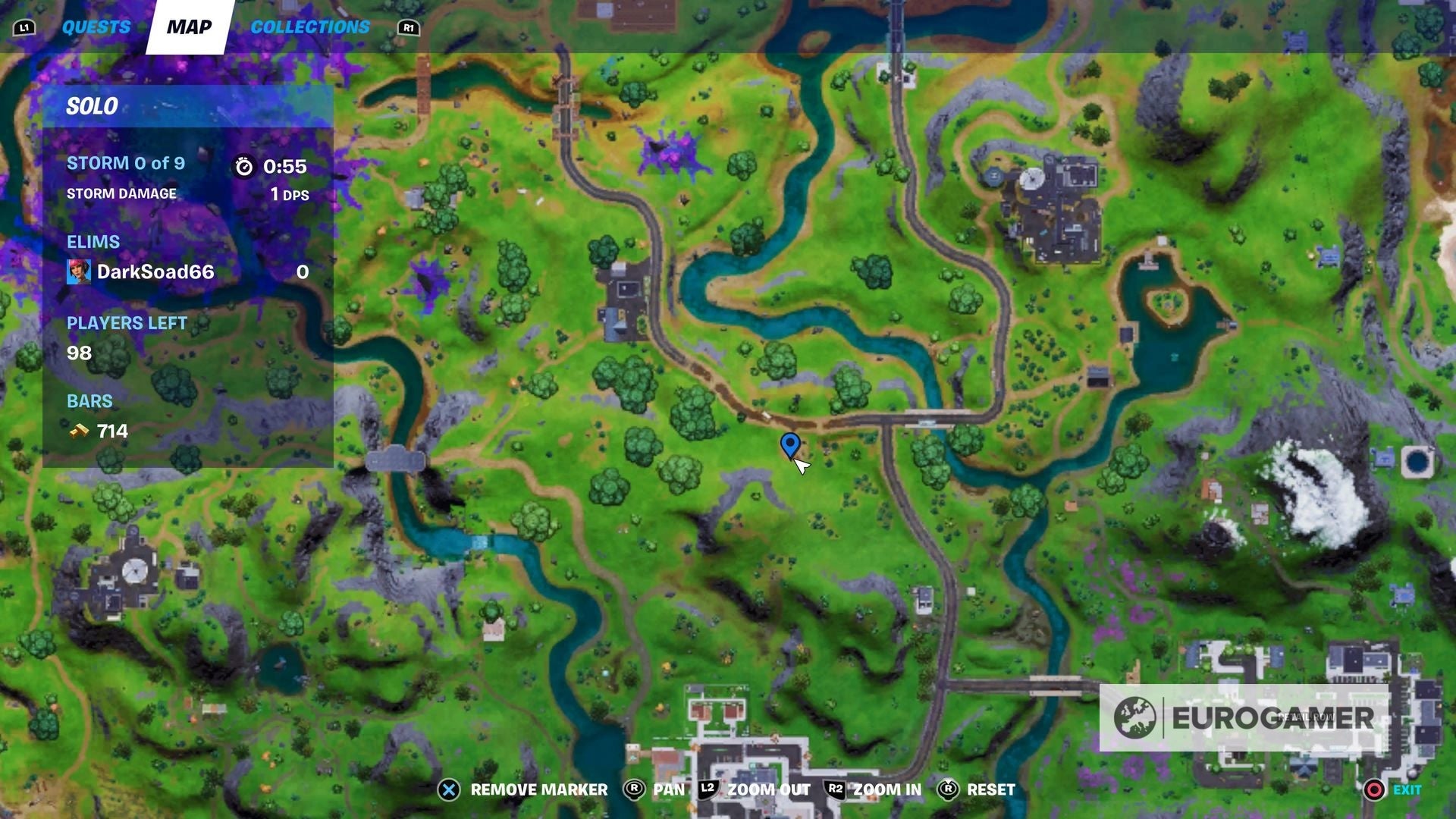 It's not only a secluded area away from far more popular, and as a result more active places, but it's also the most convenient.
While the spots to plant saplings tend to be scattered around in the other two locations, in here you can find three of them next to each other.
All you have to do is get close enough to them and activate the prompt. Since they're lined up pretty much in a row (opposite of the food truck itself), it shouldn't take you more than a few seconds to complete the task.
That's all for this particular quest, but from here you can head to Corny Complex or Hayseed's Farm in case you're completing the steps for this week's legendary questline as well.
If you'd like to learn more about Fortnite Season 7, check out our guides on the Battle Pass, legendary quests, alien artefacts, IO Weapons, cosmic chests and travelling between porta-potties.