Fortnite Chapter 2 Season 4 estimated release time, teasers and possible theme, and everything else we know about the new Fortnite season
Everything you need to know about the new season launch.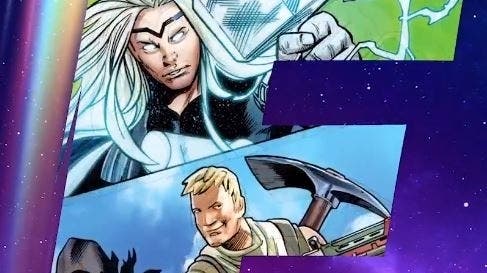 Fortnite Season 4 follows on a flooded Season 3 and one of the most interesting events in Fortnite history - The Device.
Not only does this new season promise a collection of new battle pass skins to unlock and challenges to complete, but there's the promise of a very familiar theme.
This page explains the Fortnite Chapter 2 Season 4 release date, estimated start time everything else we might expect.
On this page:
When is the new Season of Fortnite coming out? Fortnite Season 4 release date and estimated start time
Unlike previous Seasons, Fortnite Season 4 arrives on time for its previously expected August release.
Epic Games recently confirmed the Fortnite Chapter 2 Season 4 release date is Thursday, August 27th.
The start time for Fortnite Chapter 2 Season 4 is yet to be confirmed, but, if it follows the trend from the previous season, then the times should be:
UK: 9am (BST / UK)
Europe: 10am (CEST / West Europe)
East Coast US: 4am (EST / East Coast US)
West Coast US: 1am (PST / West Coast US)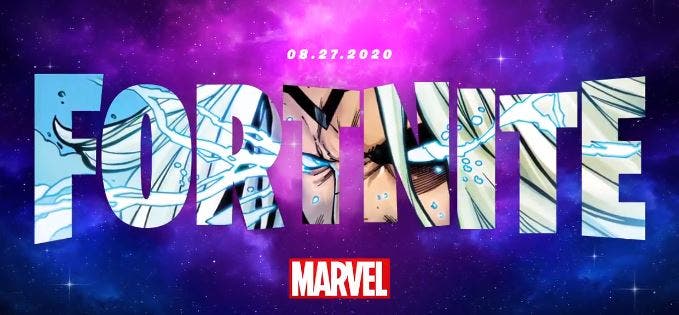 After a period of downtime, including a sizable patch to download, the new season will launch a couple of hours after the above times.
As always, all previous challenges will vanish when a new season begins - unless you are playing on an iOS device - so make sure you've unlocked all the rewards you desire before the date.
---
Fortnite Chapter 4 Season 2 is here and with it comes Force Abilites and Lightsabers in the Star Wars 2023 event and a new selection of Battle Pass skins! Take a look at the Eren Jaeger skin too! If this is something you want, take a look at our challenge guides that show you the Jaeger's Family Basement location, plus how to find and use ODM Gear. Don't forget to complete the new challenges, including winning arcade games, knocking back players with the Kinetic Blade, shooting targets while on a Grind Rail and restoring health or shields on a Grind Rail. Meanwhile, learn what the best weapons are, new map changes, how to get XP fast, use the best PC settings, earn the Victory Umbrella and earn a Victory Crown.
---
What is coming in Fortnite Chapter 2 Season 4? Theme, teasers and theories so far
Unlike previous Fortnite seasons, there has hasn't been a significant number of teases leading up to what to expect from Season 4 in-game. The only evolving storyline has been a hidden sub-plot with the Coral Buddies, which has seemingly reached its end with the arrival of the Nuclear age.
However, much recently, it has been confirmed Marvel will be involved in the new season, with Thor coming to the game:
Though the main theory is Fortnite Chapter 2 Season 4 will be superhero themed - as it was back in Chapter 1 Season 4 - it's possible the Marvel connection will only extend as far as this season's 'collab' skin, as it was with Deadpool and Aquaman in previous seasons.
Following this, Epic Games and Marvel have been posting a daily teaser image on social media, each with a different letter, selling out 'NEXUS', alongside messages such as "The prelude to War has begun" and "His warning is dire. Will they hear?" and "THEY cannot defeat HIM without working together".
The final teaser features other Marvel characters - including Wolverine, Groot and Captain America - suggesting a Marvel-focused season.
Alongside this is a new Comic to be read in-game, with a storyline where Thor visits the island and loses his memory: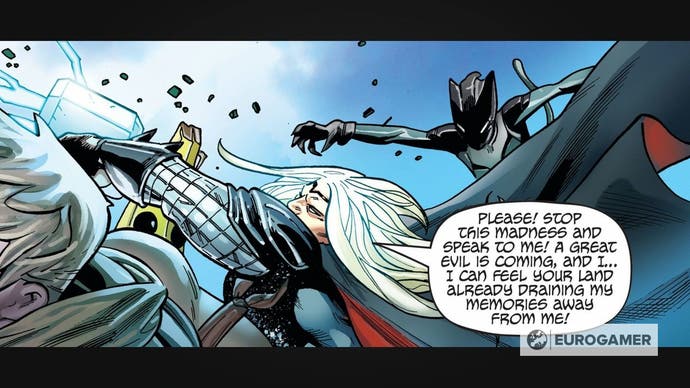 This storyline has crossed over in-game with the appearance of Mjölnir - Thor's Hammer - which appeared on the Monday before the new season's arrival. It's found just south of Salty Springs:
Finally, creative director Donald Mustard tweeted the following cryptic message: "It's ALL connected. Pay attention. The story is about to kick into overdrive..."
This message could suggest a return to the Jonesy storyline, which entered interesting territory with The Device event by referring to Season 1's 'loop' and introduced the concept of a dimension outside of the game's map.
Could this be the 'Nexus' the promo images are spelling out? And does Thor travelling to the map confirm dimensions colliding?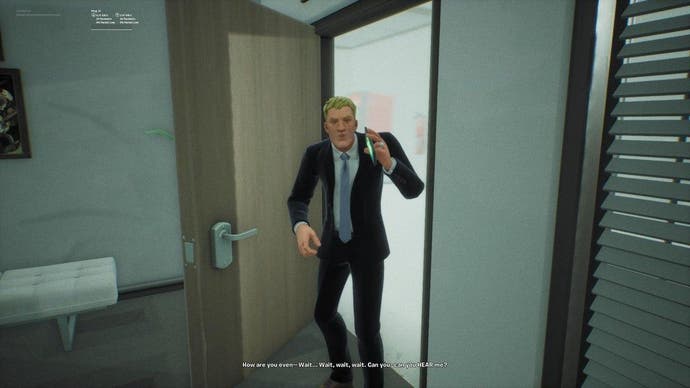 Hopefully we'll get closer to the truth in Fortnite Chapter 2 Season 4!